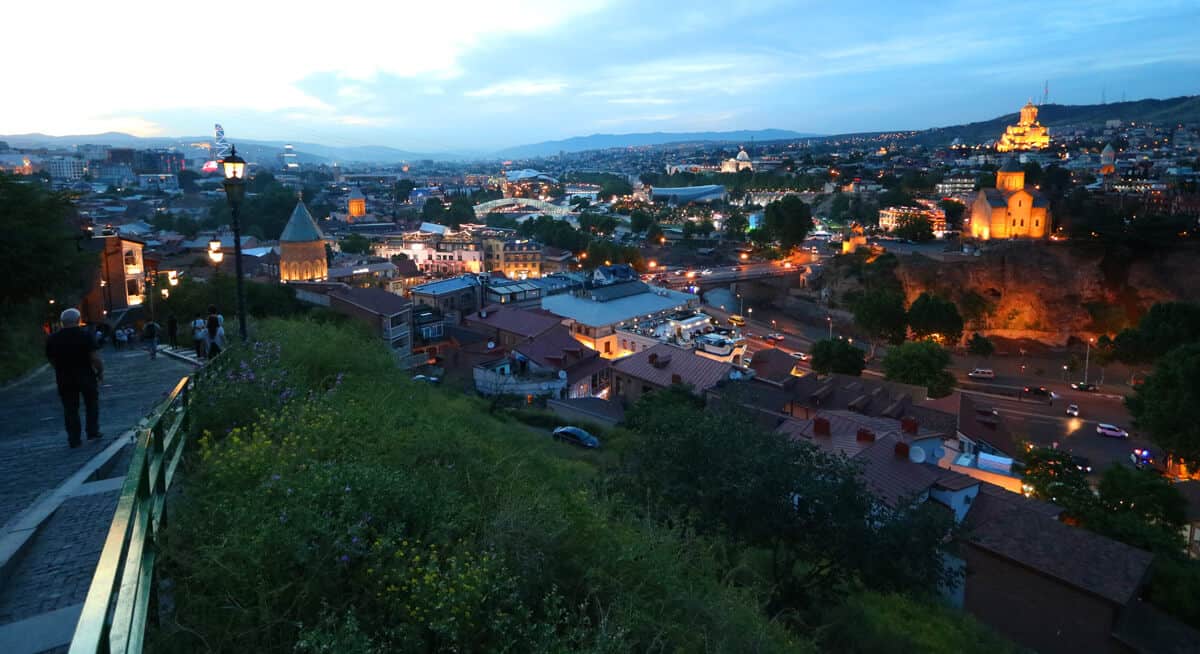 Is Tbilisi worth visiting?
Is Tbilisi worth visiting? What's Tbilisi like, I mean really like?
We spent a month in Tbilisi, discovering the city and the Georgian countryside. It's a complicated country with a complicated history. Here are some things you should know about Tbilisi (and Georgia) along with some impressions and observations.
First a brief history
– Previously a mix of different states and Kingdoms, the Kingdom of Georgia emerged in the 10th century. That lasted until the 12th century, when the Kingdom fell to the Mongols. Over the next 500 years the region struggled with neighbouring Ottomans and Persians and was often a battleground between these great powers. Struggling to maintain their religion (Christianity), Georgians were persecuted. The region was a backwater, poverty was high and the population of the cities declined as people left.
– By the 18th century Russia became a power. The next hundred years brought more conflict as the 3 powers (Ottomans, Russians, and Persians) vied for control. In 1795 the Persians burned Tbilisi to the ground. Finally in 1805 the Russians took control. Georgia was reunited but had lost its independence.
– From 1805 to its independence in 1991 (with a brief 3 year interruption in 1917 when the Russian Revolution erupted) Georgia was under Russian/Soviet rule in one form or another. Corruption, power and language issues (Georgians have their own unique language) often resulted in demonstrations and clashes.
– In 1991 a referendum on Independence from Russia was held. 99% of the population wanted independence and formal independence was declared on April 9, 1991.
– Independence was not well received in 2 regions of Georgia (Abkhazia and South Ossetia) which resulted in wars between Georgian troops and separatists supported by Russia. The latest flareup was in 2008. The two breakaway regions are considered part of Georgia by most of the world community. It is a continuing source of friction between Russia and Georgia (which sees the regions as Russian-occupied territories). Georgia's pro-Western, pro-USA government has also fuelled friction with Moscow.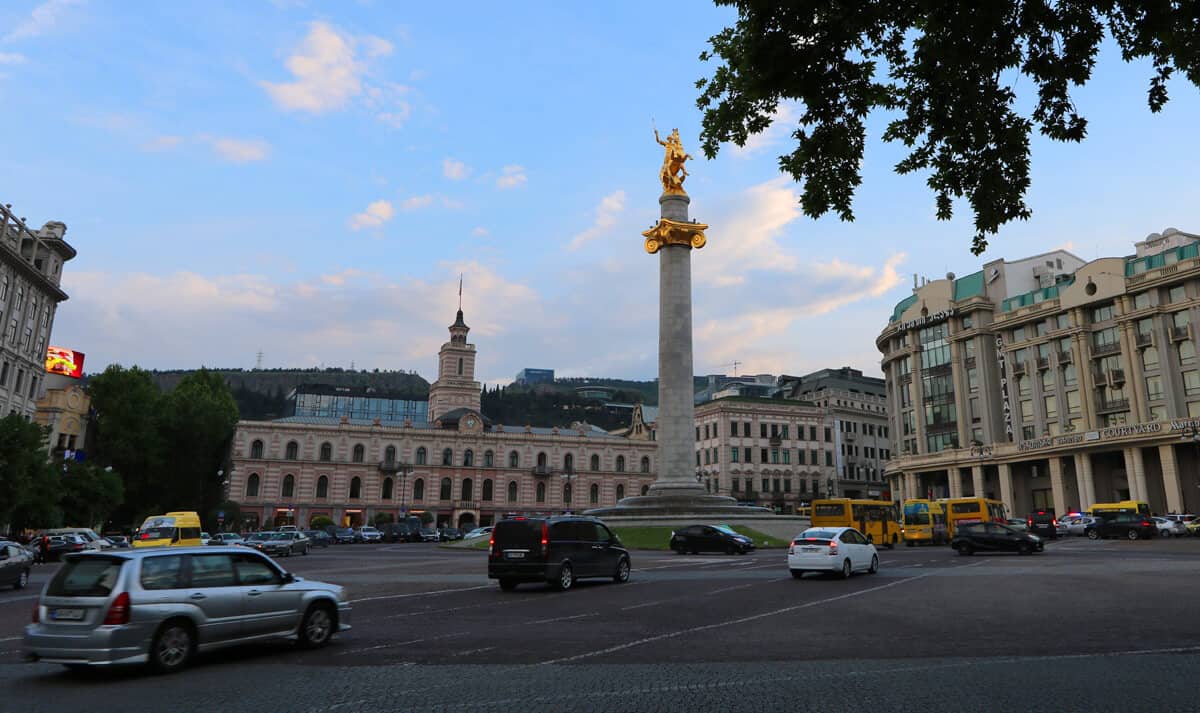 Impressions and Observations (in no particular order)
Which continent? Georgia is geographically in Asia because technically Europe ends at the Bosporus in Turkey. Culturally though, it is much more European than Asian so some people mistakenly classify it as a European country. Some also classify it as Eurasian (which encompasses both Europe and Asia). That's too vague in my opinion. For the purposes of this blog I classify it as being in the Caucasus region, a clearly defined (non-continental) area comprising of Georgia, Armenia, Azerbaijan, and southern Russia.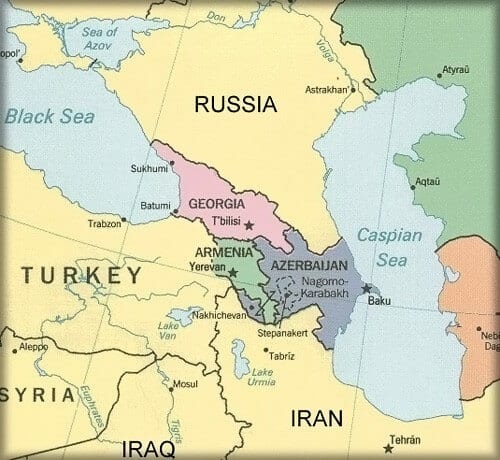 ---
---
Unique language and script. Georgia has a unique language which dates back to the 5th century but which has evolved with time. First time visitors will be confused when they see the script: ქართული ენა (meaning "Georgian language"). When we first saw it we thought it looked like Cambodian. It's different than any other language we've seen in Europe (lucky for visitors most signs are bilingual in Georgian and English)
Ties with the USA. One of the first unusual sights you'll see coming in from the airport is the photo above on one of its busy streets. Yes, George W Bush actually has a street named after him. A nearby road is John Shalikashvili Avenue, named after the son of a Georgian prince who rose to become chairman of the U.S. Joint Chiefs of Staff. The US Embassy in Tbilisi is huge with more than 400 employees showing what an import stronghold in the region this is for the US government.
Language. Reading other blogs we thought language would be an issue coming to this region. Although older people speak both Georgian and Russian, younger people are taught English at school rather than Russian and we've been struck by how well they speak it. So if you're a traveller wondering how you'll get by in English you don't have to worry.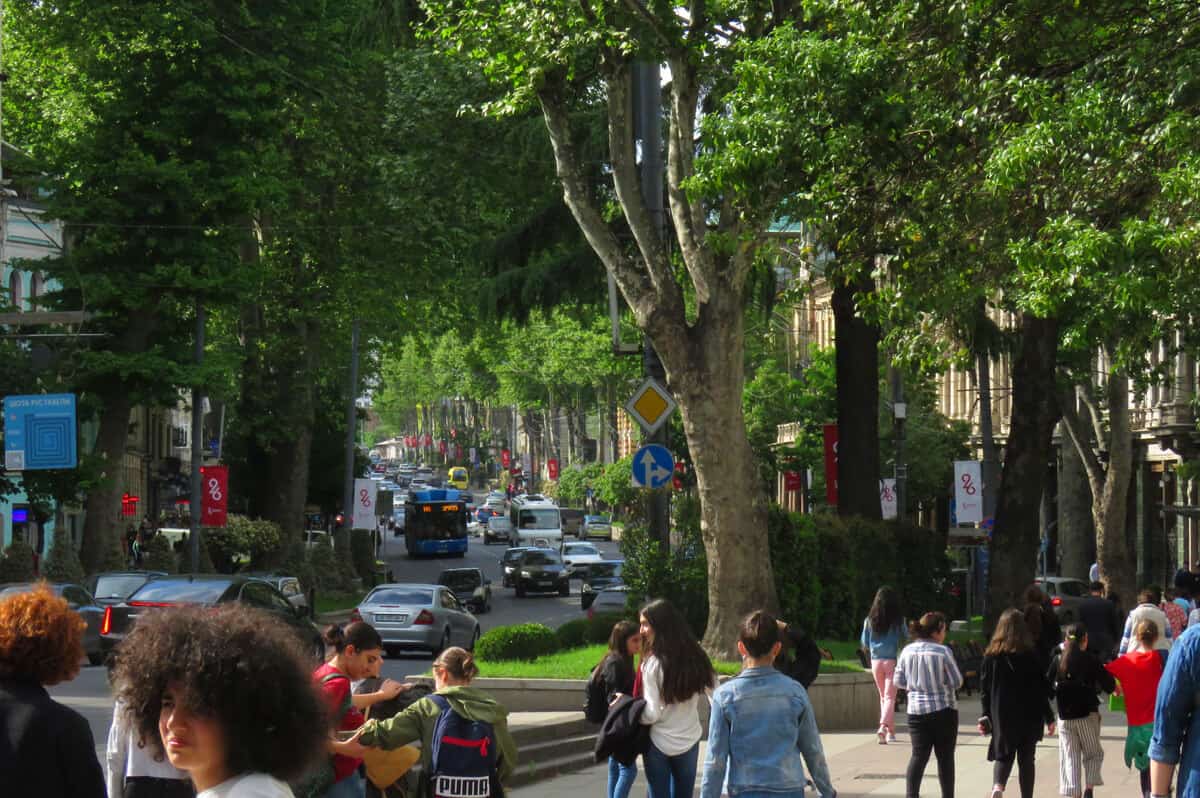 What's Tbilisi like? Rustaveli Avenue is the main avenue in Tbilisi and is lined by trees and impressive buildings dating from the mid-19th century as well as some churches and monuments. The sidewalks are wide and filled with people – we felt as if we could be walking through any attractive European city. Old Tbilisi is different, a jumble of small streets, crumbled sidewalks and tattered buildings. It also has a few popular streets full of restaurants and vendors selling paintings and souvenirs. You'll also find some of Tbilisi's oldest churches in this area. We weren't a big fan of the area, finding it too busy and too commercial for our taste. Across the river, which you can cross on the modern pedestrian-only Bridge of Peace, you'll find some modern architecture as well as the cable car that takes you back across the river and up to Narikala fortress. The views up there are great.
Overall Tbilisi is a mix of architectural styles and influences. It doesn't always blend very well but it is overall an attractive city.
---
---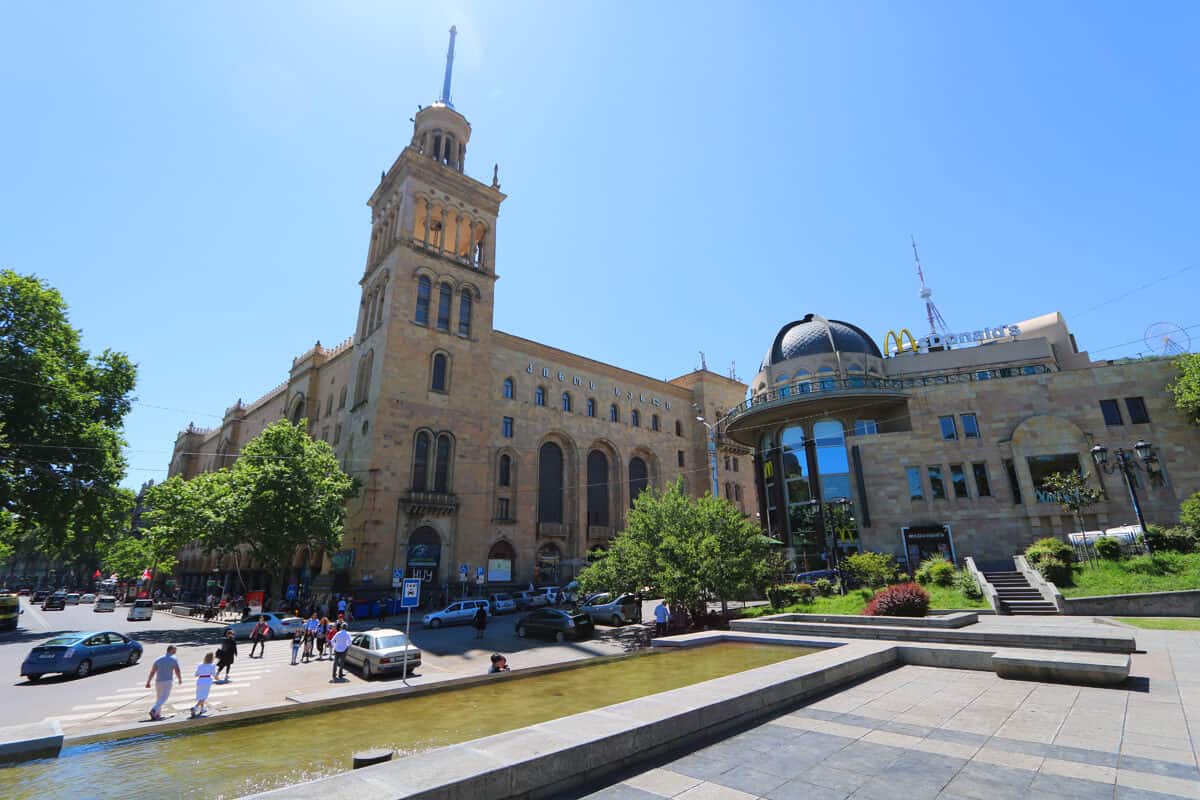 ---
---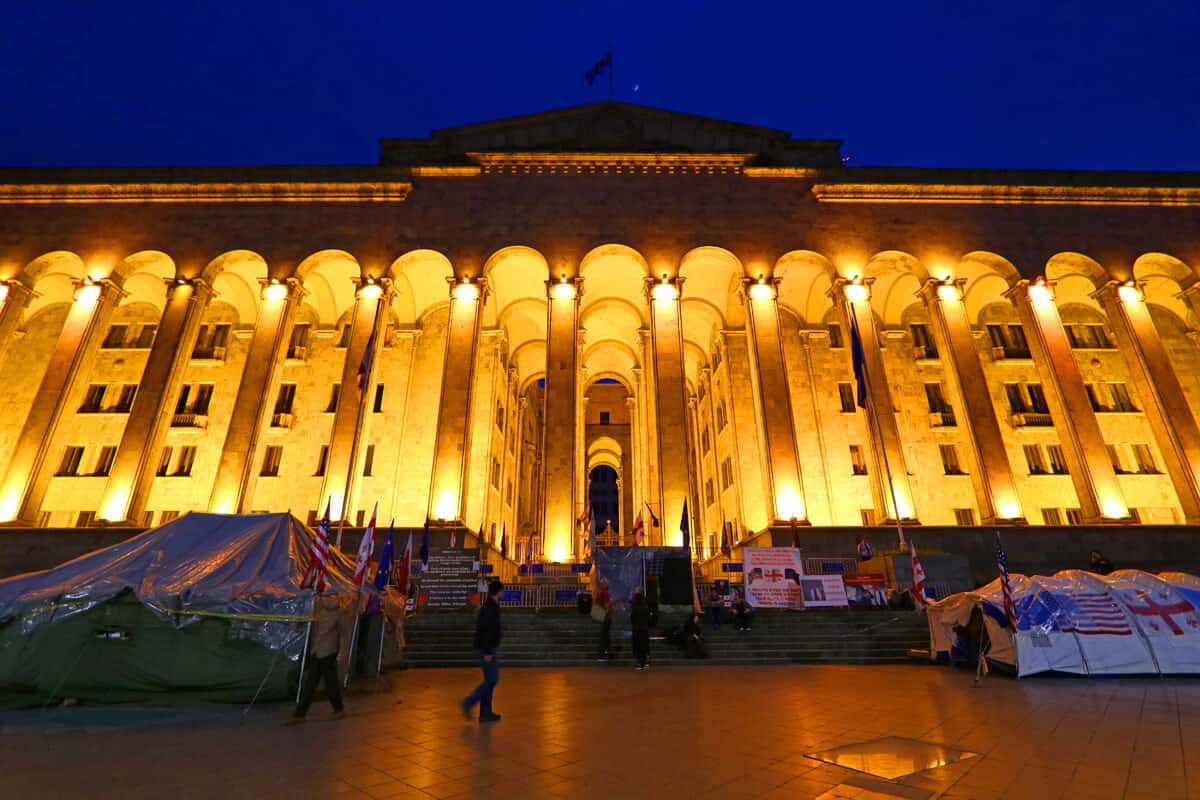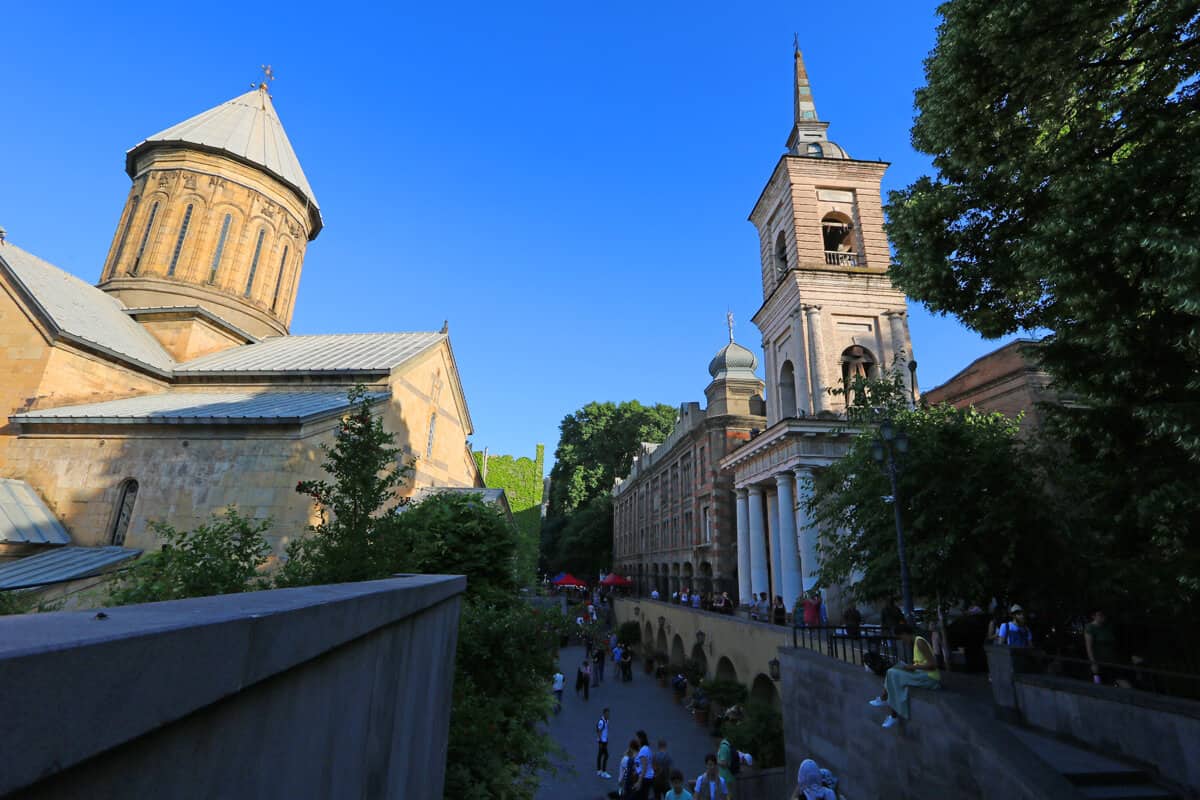 World's oldest wine? Georgia and Armenia argue about this. In Armenia there is proof of wine having been produced 6100 years ago. Georgia claims that wine was produced 8000 years ago, however no concrete proof exists. Either way, Georgia has a very strong wine culture.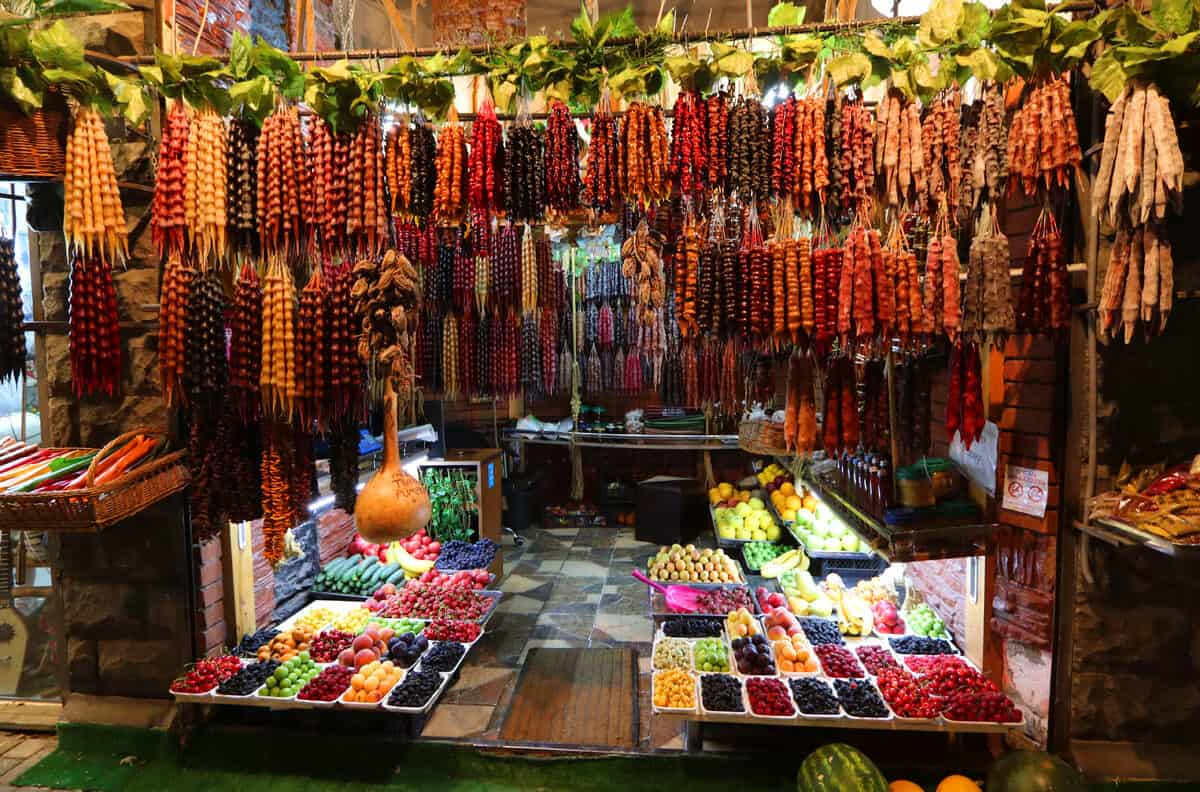 Unique food. Georgia has food that you won't see anywhere else. See here for a post on various Georgian foods. Some of the most unusual are Khachapuri (a cheese bread topped with a yolky egg that is stirred in), Khinkali (Georgian style dumplings which you can find stuffed with meat and/or vegetables), and Churchkhela (a candy filled with walnuts that's dipped in thickened juices and left to dry). Lissette and I both loved Khinkali and Churchkhela, but weren't so fond of Khachapuri (found it too salty).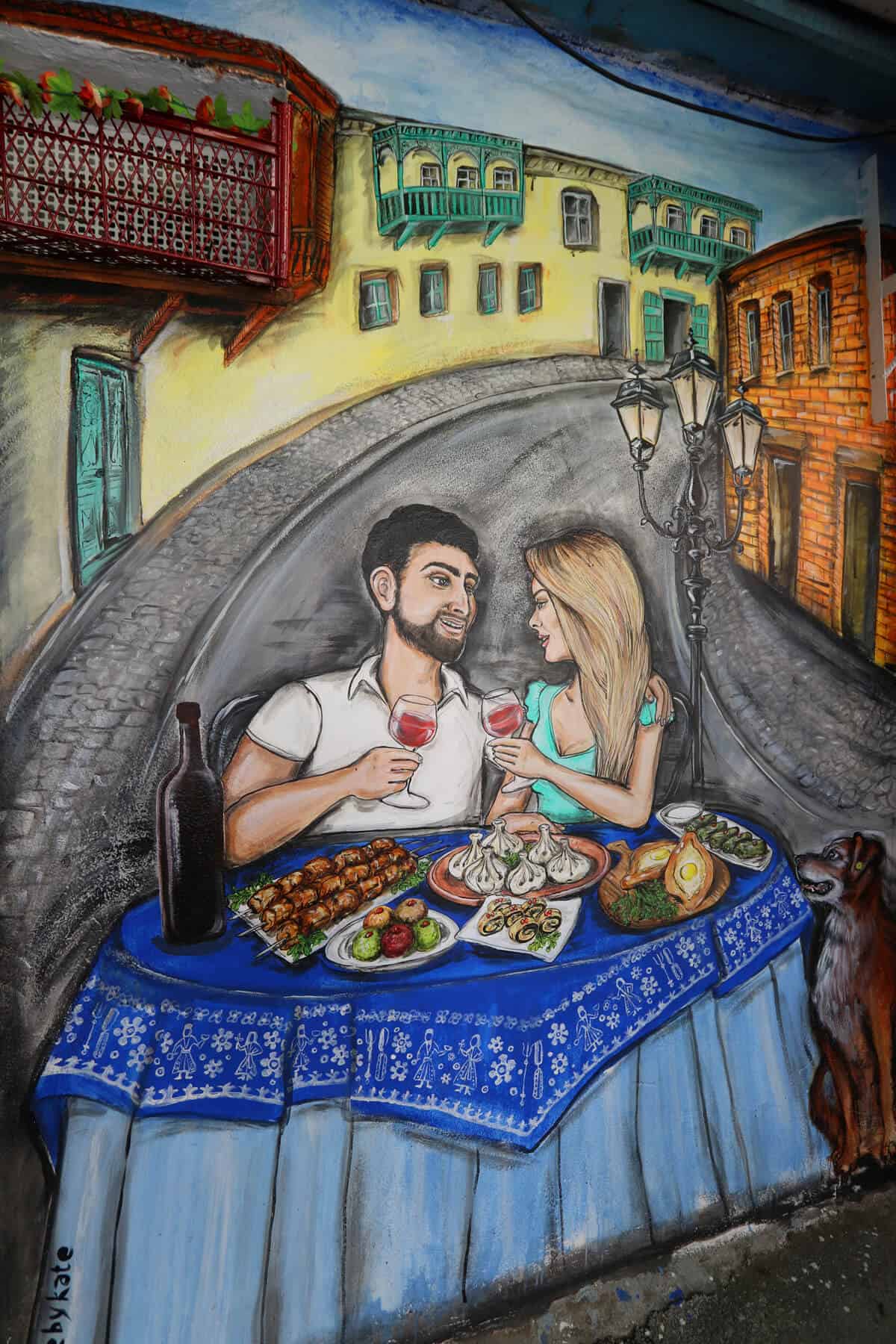 Stray dogs. You'll see a lot of stray dogs in Tbilisi. Most have a tag on one ear, indicating they've been vaccinated as well as spayed/neutered. They seem generally very well behaved and well fed. But there's lots of them and I can't imagine how many get hit by cars. I swear, you'll want to adopt a dog in Tbilisi.
---
---
Driving. Speaking of the above, there's a lot of really bad driving in Georgia (as well as Armenia). And judging by the empty shell of cars you'll sometimes see on the side of the road, there are lots of accidents (just a few days ago in Yerevan we saw 2 accidents within a few hours of each other).
Friendliness. We found locals friendly and curious in Tbilisi and it was a relief for us after our month in Antalya (Turkey) where we didn't find the locals very friendly or polite. People are family and community-orientated and we just felt very safe in our neighborhood.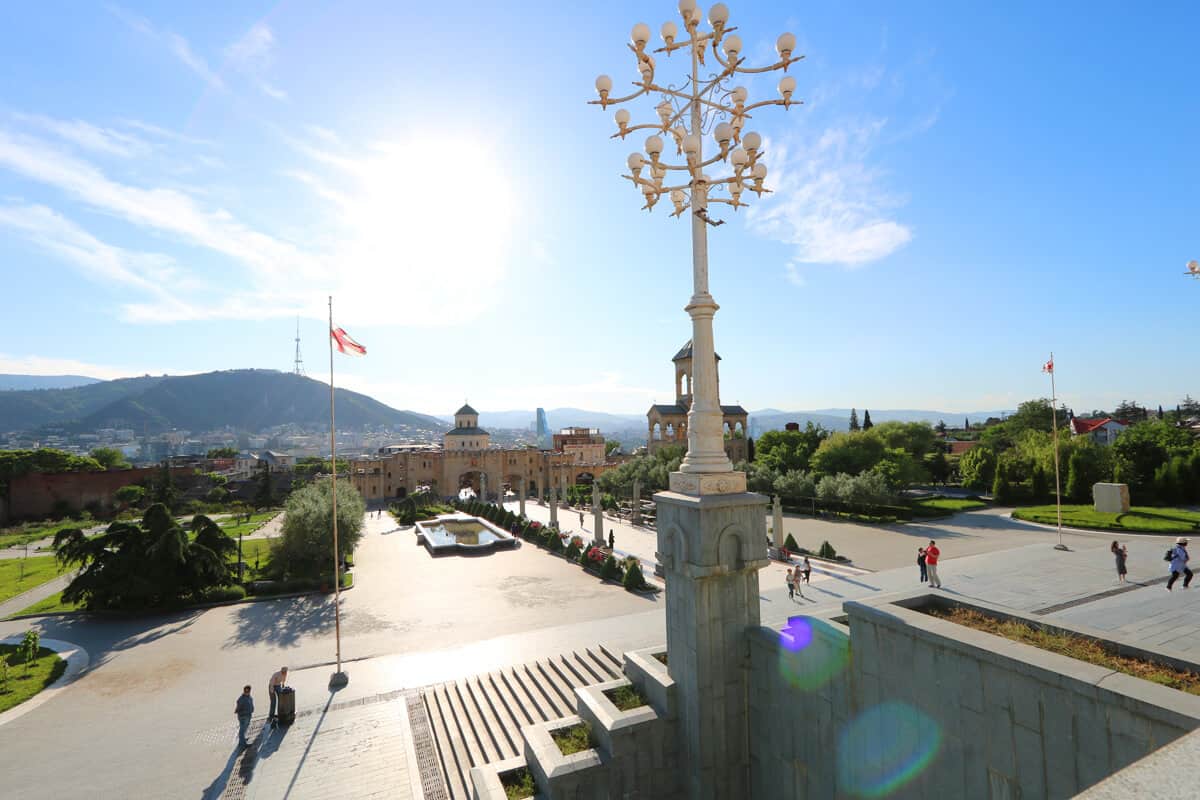 Hills. Think of Tbilisi as a city built along the length of a river (the Mtkvari River). On either side are hills, all presenting great vantage points of the city. 3 great places to enjoy the views are from the hill where Narikala fortress is located (accessible by cable car), Mtatsminda Park (accessible by funicular) and from St. Trinity Cathedral (not as high as the other vantage points but still good for views).
---
---
Funky. Young people are funky, dressing in various styles. By "funky" I mean they're not cookie-cutter conformists that you'll see in many places (sorry Croatia, but you come to mind). People are creative in the way they dress. In a region that was under Communist rule for so long it is interesting to see how younger people are expressing themselves.
Bumpers. What's that? Back to driving – we've never seen as many cars driving around without bumpers, both in Georgia and Armenia. We asked Arthur our guide at Arara Tours (a quick plug because they're great) and he said that it's legal to drive around without a bumper so "why not"? He shrugged and smiled.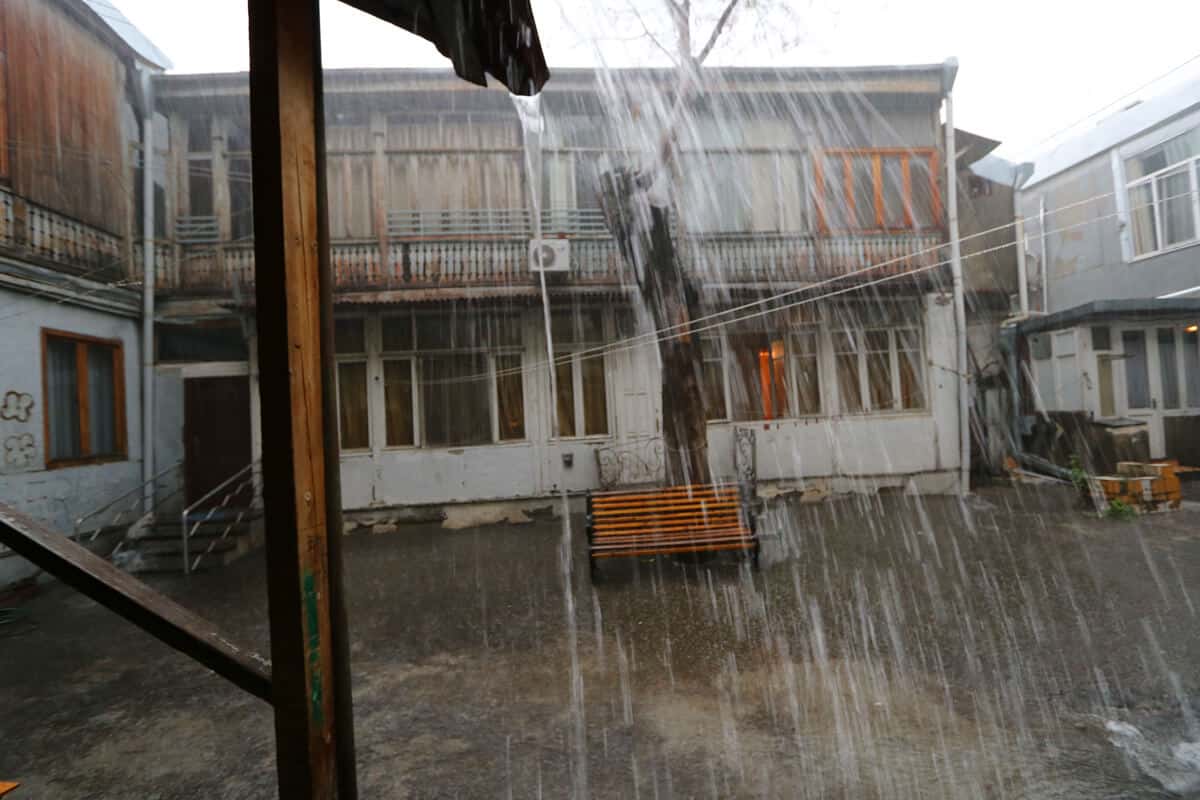 Wooden Courtyards. A unique characteristic of Tbilisi buildings are the large inner courtyards that you'll find when walking in from the street. The courtyards are often community courtyards and you'll have the neighbouring kids from the various buildings adjoining the courtyard playing there. Adults tend to get together and talk and smoke (lots of smoking in Georgia. Lots).
Our Airbnb. Speaking of apartments and courtyards, we stayed in a beautiful Airbnb while in Tbilisi which had an inner courtyard. Very, very nice people.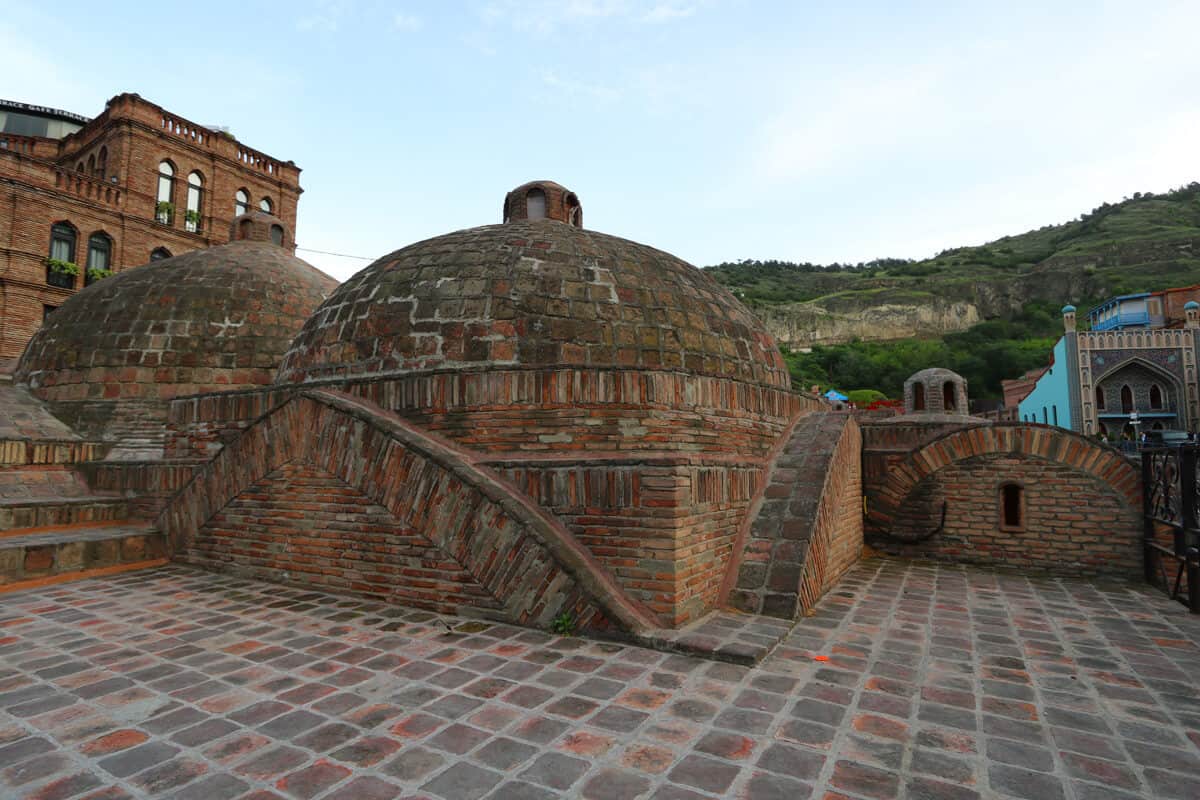 Sulphur Baths. The Old Town has numerous places where you can experience a Sulphur bath and a massage. All are unisex. The "best baths" according to our guide are the Orbeliani Baths.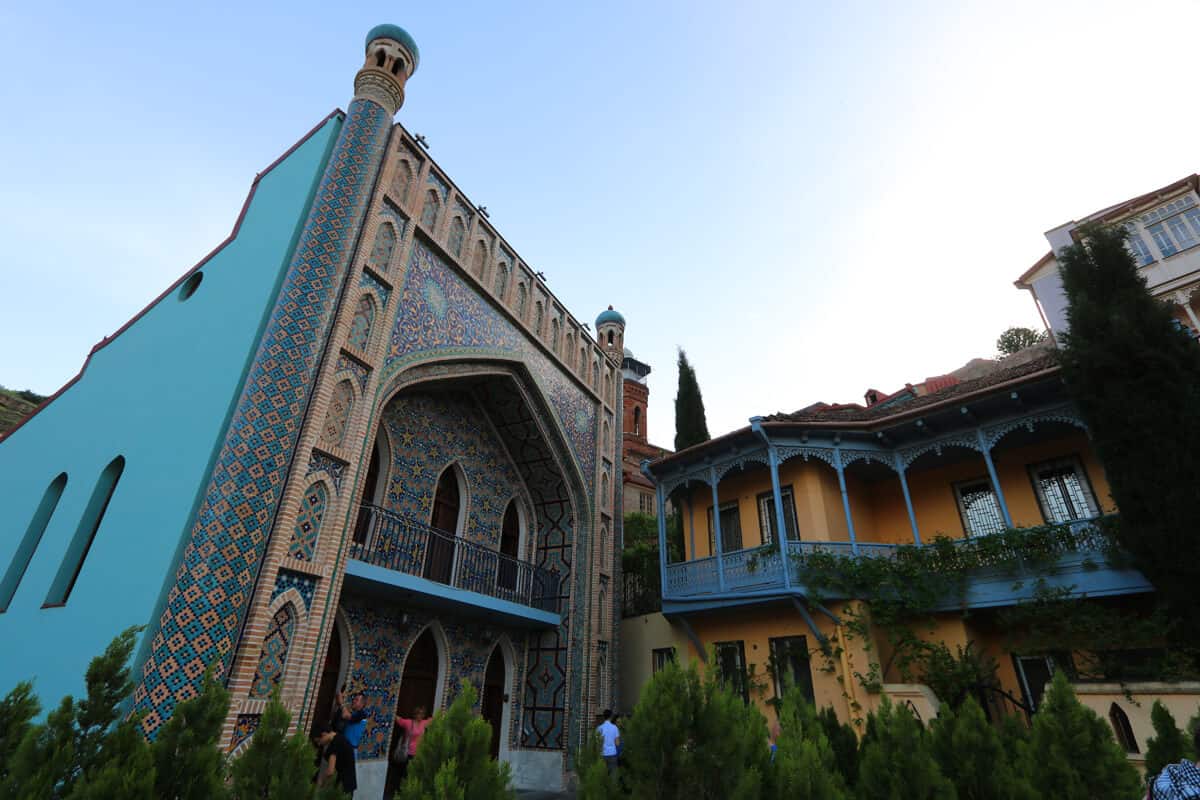 ---
---
People hanging out in cars. One of the things we observed were men often hanging out in their cars, just sitting there smoking, listening to their radio or sometimes taking a nap. A few people told us that "it's an Eastern European thing". We've never noticed it anywhere like we've noticed it in Tbilisi.
Lots of smoking. I'm repeating this, but get used to people smoking. I think we've seen more smoking over the last little while in Turkey and Georgia than we've seen anywhere else.
Salaries low, cost of living high. We were surprised that Georgia is not that cheap. Certainly not as cheap as some of the countries we've visited in the Balkans (Croatia excluded). Salaries are low (we were quoted 500 Euros as an average salary) so it's not surprising that the average person is struggling to makes ends meet. While there are many nice stores and restaurants in Tbilisi, there are also many decrepit looking buildings and tiny little grocery stores reminiscent of Communist times (where you'll see an old man and woman selling some bread, eggs, and a few rotten-looking vegetables).
Coffee is expensive! We couldn't get over how expensive coffee is in Tbilisi. We somehow expected Ukrainian-type prices for coffee (where $1 will get you a great big cappuccino). In Tbilisi it usually cost 7-9 Lari for a comparable coffee, that's about $4 Canadian ($3 USD). We've spent a lot of time in Eastern Europe and were shocked. Note: the best coffee and breakfast we had was at Erti Kava.
Some more photos. I'll be doing a Guide on Tbilisi in the next little while describing some of these sites.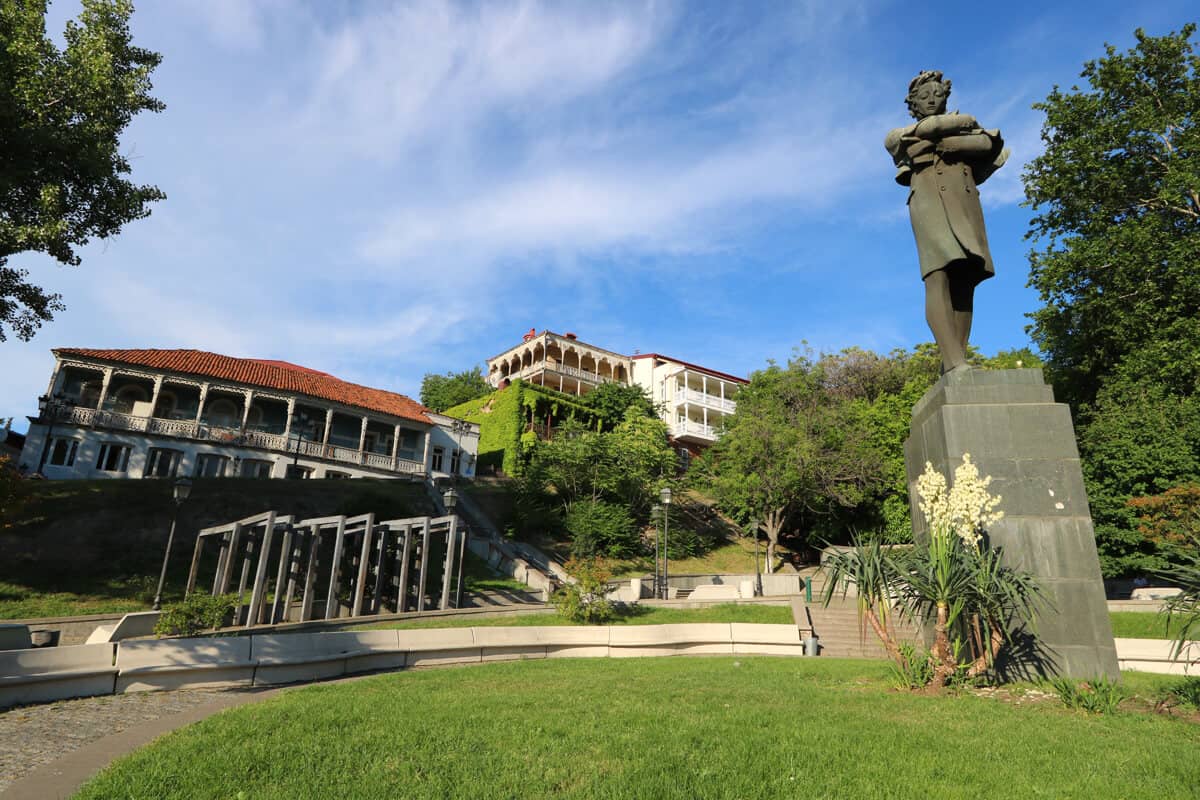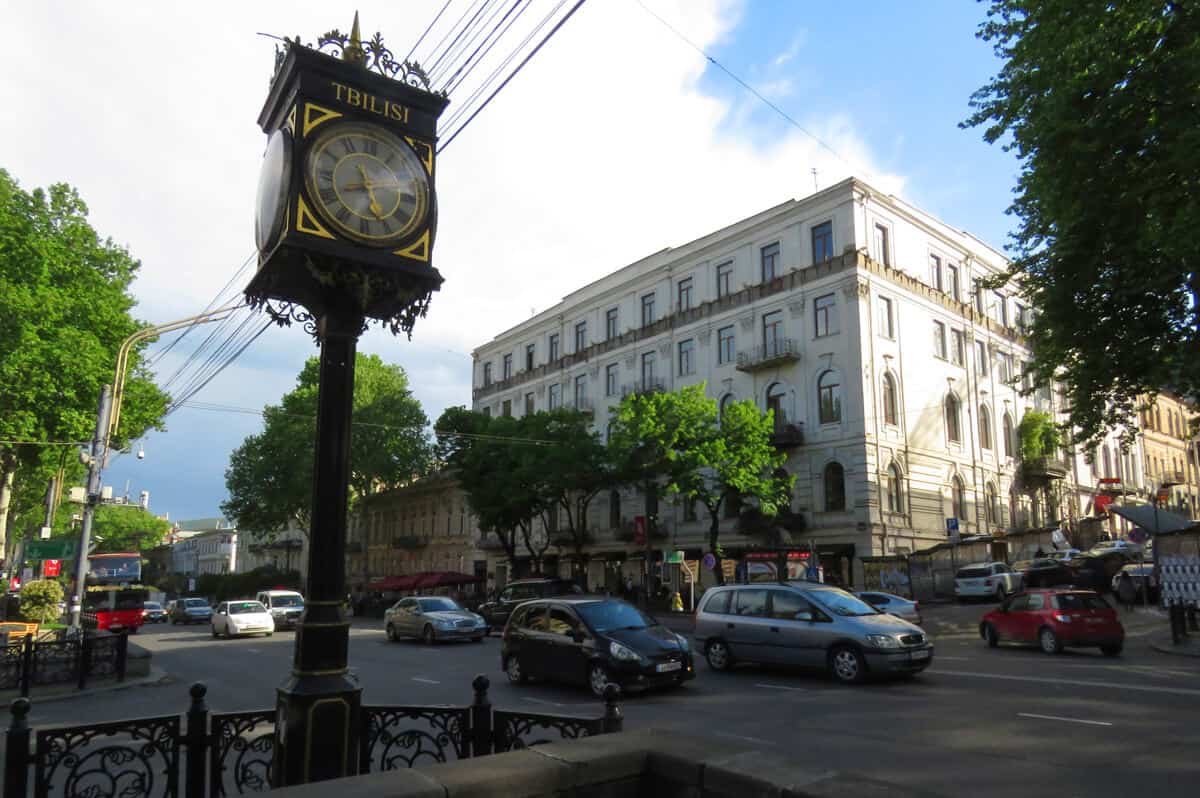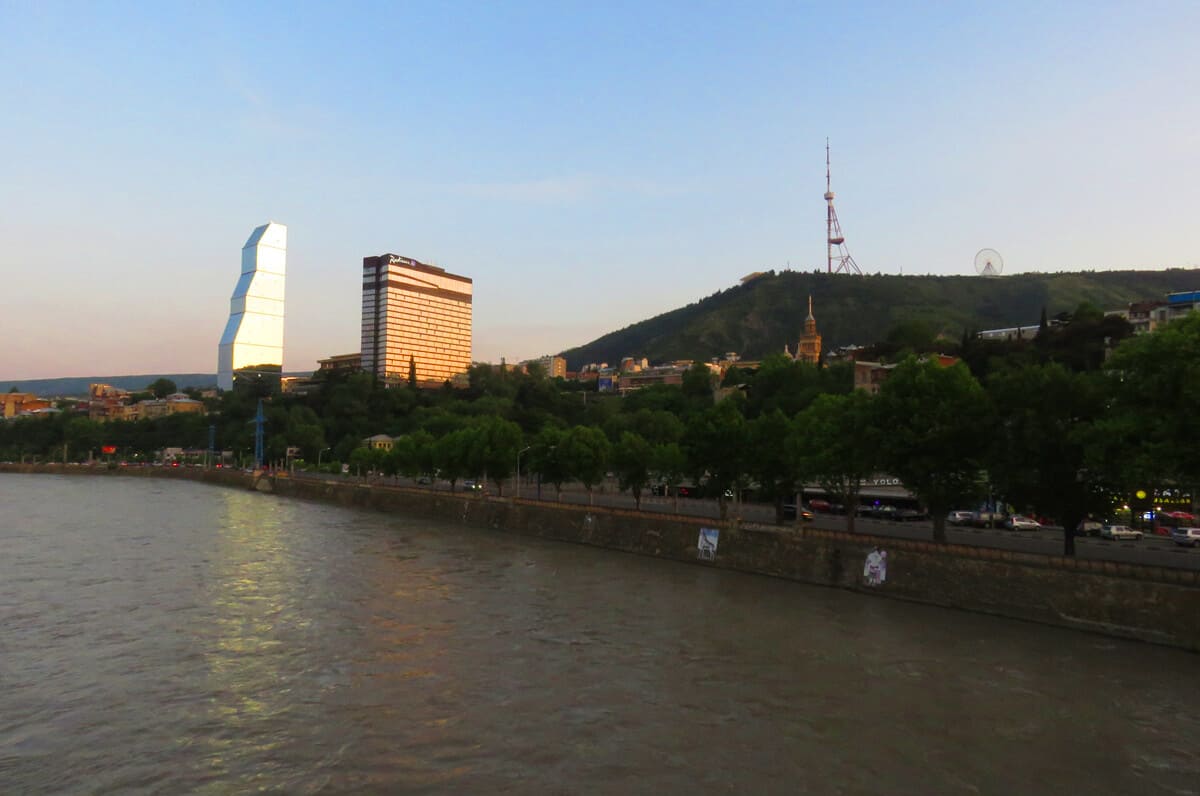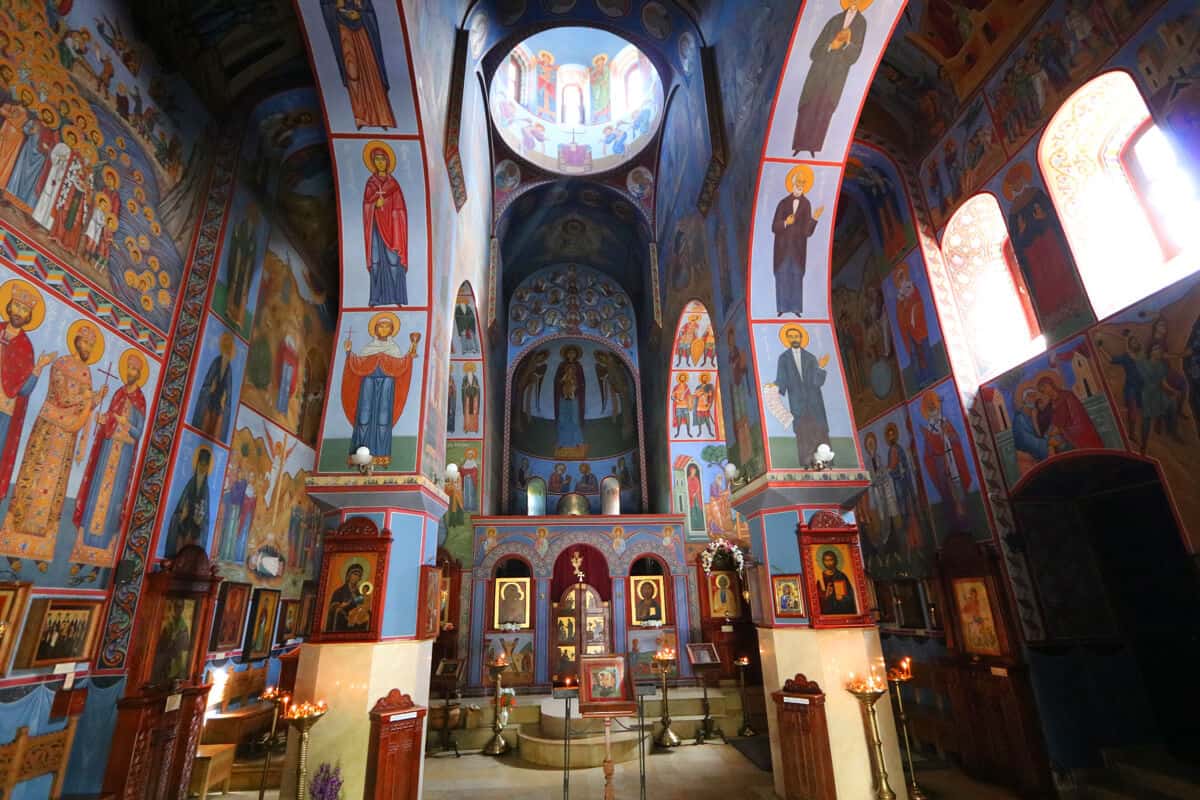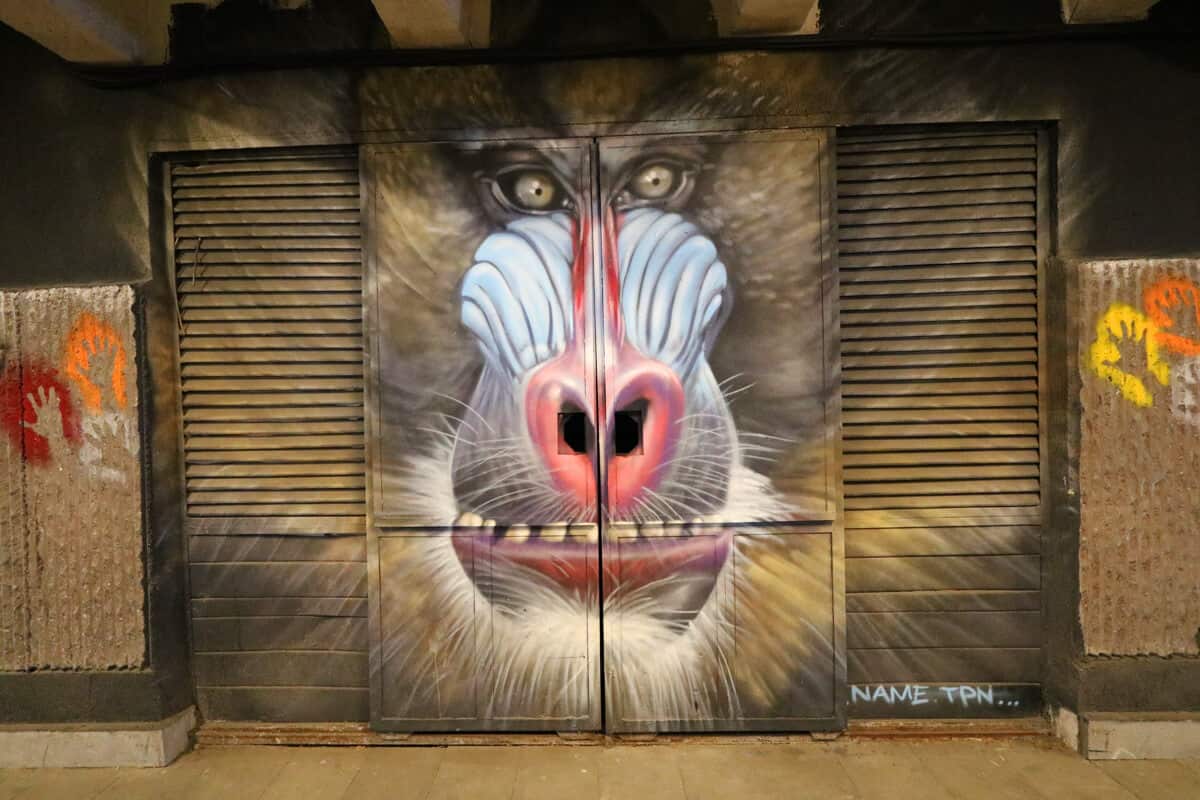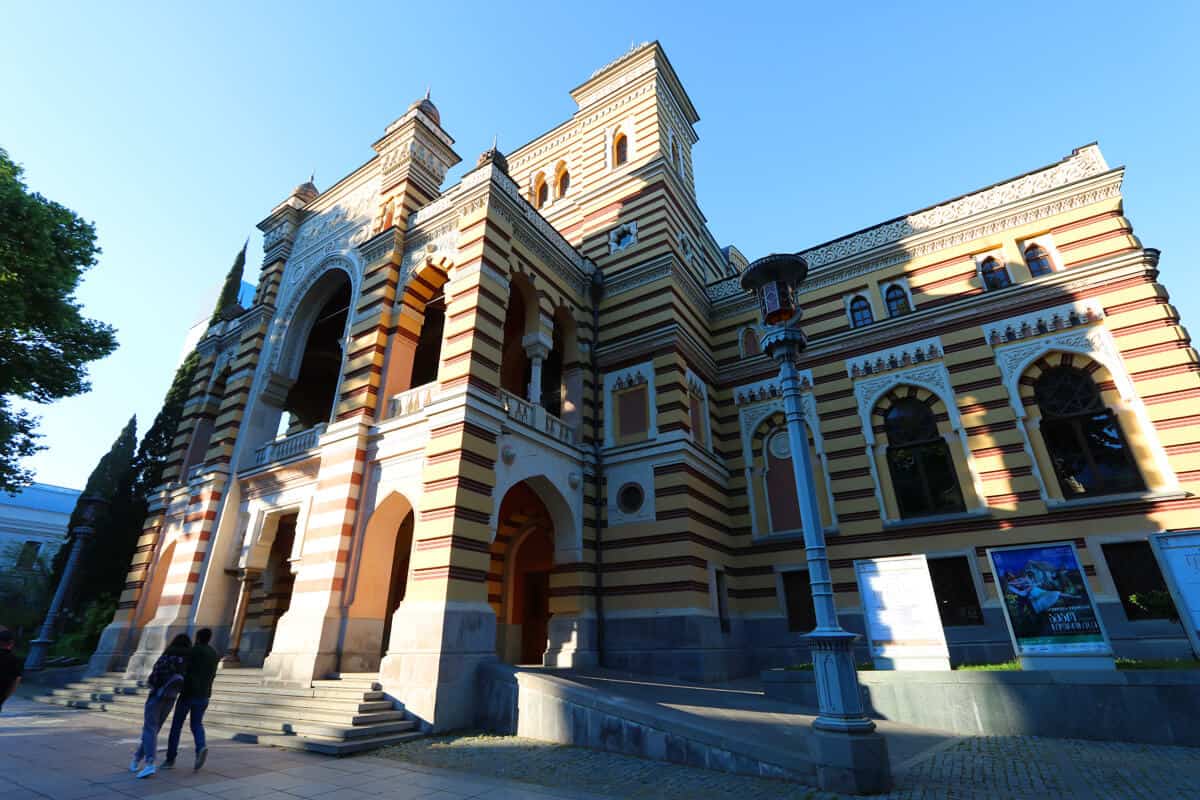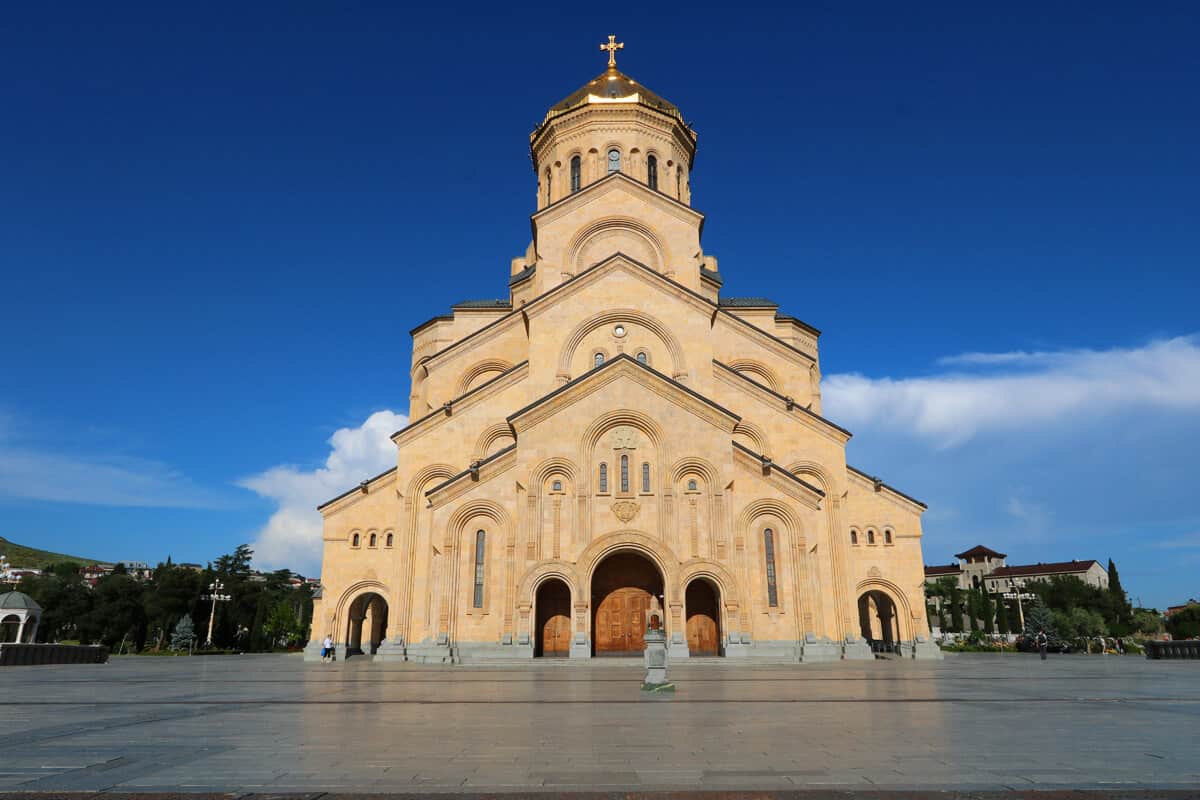 So is Tbilisi worth visiting? Yes. We think it's an interesting and unique city. I'll be writing more about our experience there over the next little while.
---
---

PS. Looking to book flights, hotels, tours, or rent a car? Have a look at our Travel Resources page.