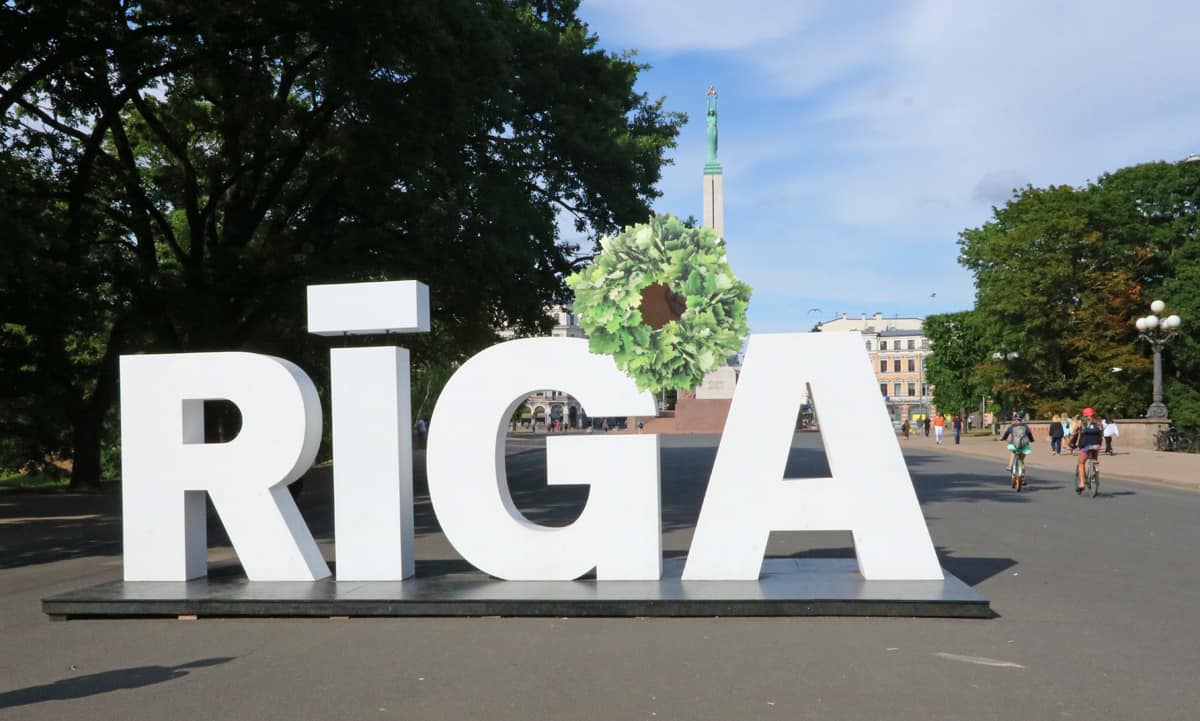 What's Riga like?
I guess there's worst things than being called a nice place. But when I sat down to write this post about Riga I just couldn't come up with anything else. Anyone who's read this blog knows I'm usually quite descriptive about a place, good or bad.
But Riga was neither which makes it that much harder to write about.
I looked at other posts on the internet about Riga and saw words like "fantastic" and "amazing" which made me wonder what we missed and why it just didn't excite us.
I'll get into that.
But first a video…
And some photos.
---
---
---
---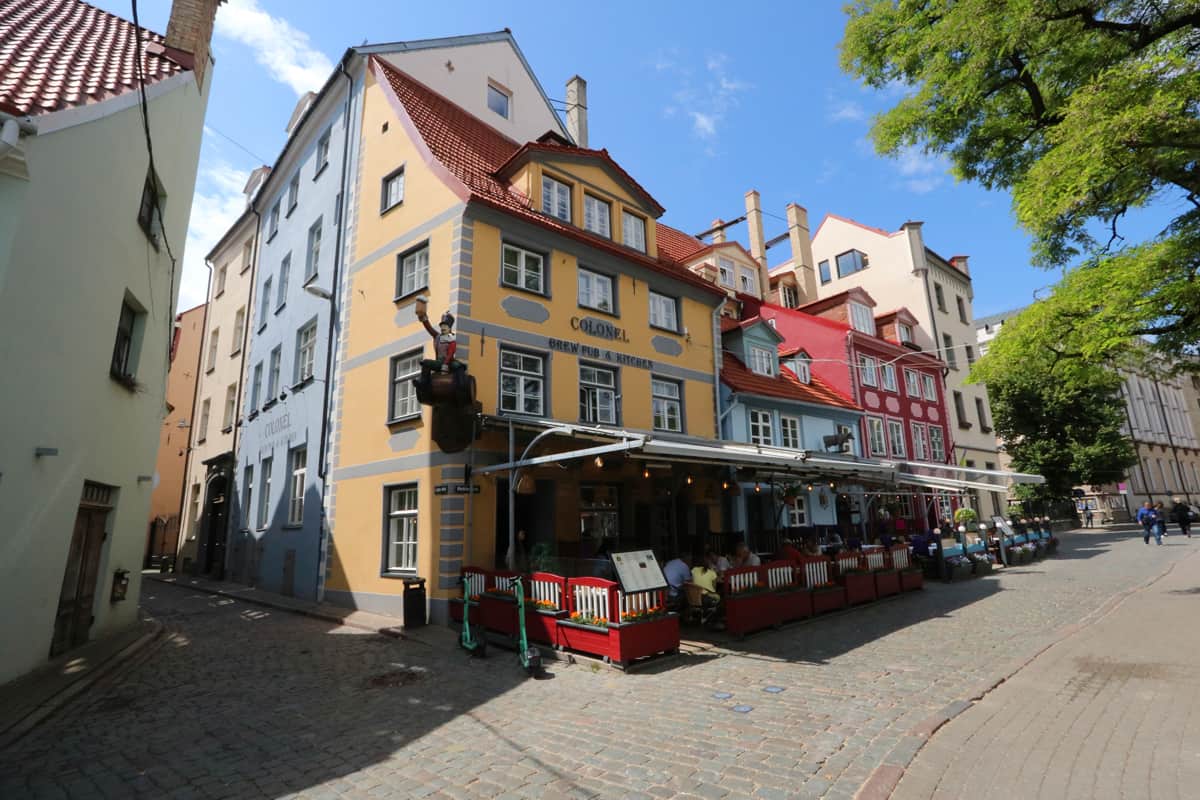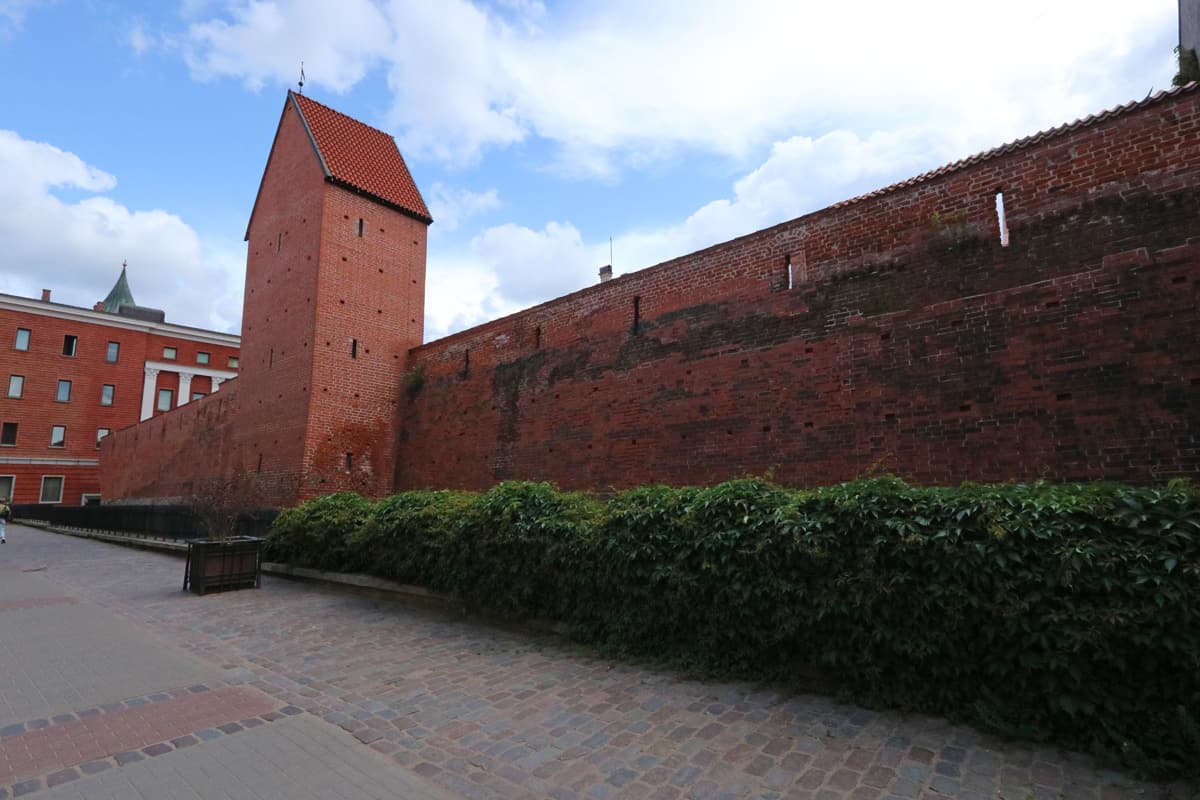 ---
---
---
---
Our highlight in Riga was the architecture.
Riga's architecture reflects its history. Riga was a major trading center of the Hanseatic league, an organization of market towns that grew from its roots in Northern Germany (its capital was Lübeck) through the Baltics up to Estonia. You'll see the typical "Hanseatic architecture", with the use of red brick and timber, that defines the region. You'll see it all over the old town and the buildings are often colourful and attractive.
Outside the old town, Art Nouveau architecture dominates. In the late 1800's Riga was part of the Russian Empire and was growing rapidly: apartments were built in Art Nouveau style, characterized by stylized and decorative facades. Today, one-third of Riga's buildings are built in this style: the highest concentration of Art Nouveau anywhere (Riga is called the "Art Nouveau Capital").
Finally there's the Soviet architecture which you'll find in places. They're mostly ugly. Have a look at the Museum of the Occupation building if you want an example.
---
---
Other than the architecture, here are some impressions of Riga:
The Old Town and lack of life. We came from Vilnius which we found quite lively. There the old town is large and not separated from other parts of the city. It felt like a normal city, with the majority of people being locals walking around doing their business. Sure, there were tourists…but you don't feel like Vilnius is touristy. Riga is the opposite – the old town is small and is actually an island cut off from the rest of the city. We were surprised by the lack of life in the old town…and how any life at all revolved around tourists. Riga's old town is there for tourists, there's very little local life. Coming from Montreal, it reminded me of Old Montreal – a place always full of tourists, expensive bars and restaurants, and overpriced hotels. Like Old Montreal, the old town of Riga seems like a place that locals generally don't go to.
Below: A tourist map of Riga (click to enlarge)
Drinking and dirtiness. We had barely arrived in Riga when we saw the first drinking wagon. It was 2 in the afternoon. Really, it was the perfect introduction to Riga because getting drunk and loitering seem to be the #1 activity. Riga gets a lot of young tourists coming for a weekend of drinking. We were lucky we had an apartment with double-paned windows (despite that we still heard people on the streets yelling late into the night). Everywhere you look in the old town is a bar, a hostel and young tourists.
I know I sound like a crochety old man saying that…
---
---
Underwhelmed by the highlights of the Old Town. As mentioned above, what we probably enjoyed most in Riga's old town was just walking around and enjoying the Hanseatic architecture. As for "the highlights": we saw St. Peter's Church and Riga Cathedral, I paid the 9 Euros to go up the tower in St. Peter's, we toured the House of the Blackheads and we visited the Museum of the Occupation. It was all interesting enough. But our highlights were actually outside the old town: seeing the Art Nouveau architecture on Alberta iela (unfortunately it was Monday and the Art Nouveau Museum was closed) and Russian Orthodox Church near the Freedom monument. We actually really liked these areas of town, beautiful areas with nice restaurants and cafés frequented by locals…it gave us a whole different perspective on Riga. I'd even recommend that you stay outside the old town if you're going to spend a few days in Riga.
A few tips. If you have an apartment with a kitchen, go to the Galerija Centrs shopping center in the old town. There's a large Rimi store in there where you can buy anything: Rye bread (which is great in the Baltics), cheeses, pickles, beer (Latvia has very good beer) and products from overseas like Oriental soups. I even found a bottle of Ararat Brandy from Armenia. We saw products there that we haven't been able to find in Spain. Public transport: buy your tickets at Narvesen stores (as we found out, you can't buy them on the tram). Accommodation: we stayed at Old City Apartments in the Old Town – simple but large and comfortable with all that we needed (85 Euros/night). Bus station: We took Flixbus from Vilnius. It's a pleasant 4 hour ride. The bus station in Riga is a 5 minute walk from the Old Town. Very easy.
Below: stepping outside the old town
---
---
As I say, Riga is nice. You can see that in the video and photos above. And the history of the city is interesting – I intend to do a post on the House of the Blackheads as well as on the Art Nouveau architecture. Both are a fascinating part of Riga's history.
But if I'm being honest, Riga just didn't inspire us.
Have a different opinion on Riga?