What's Vilnius like
Vilnius was the starting point of a 10-day trip through the Baltic countries. It was a city we liked right away, it reminded us in some ways of a couple of our favorite cities in the region (more on that later).
In this post we cover some of our impressions and experiences in Vilnius, along with a lot of photos to give you an idea what you can expect coming here.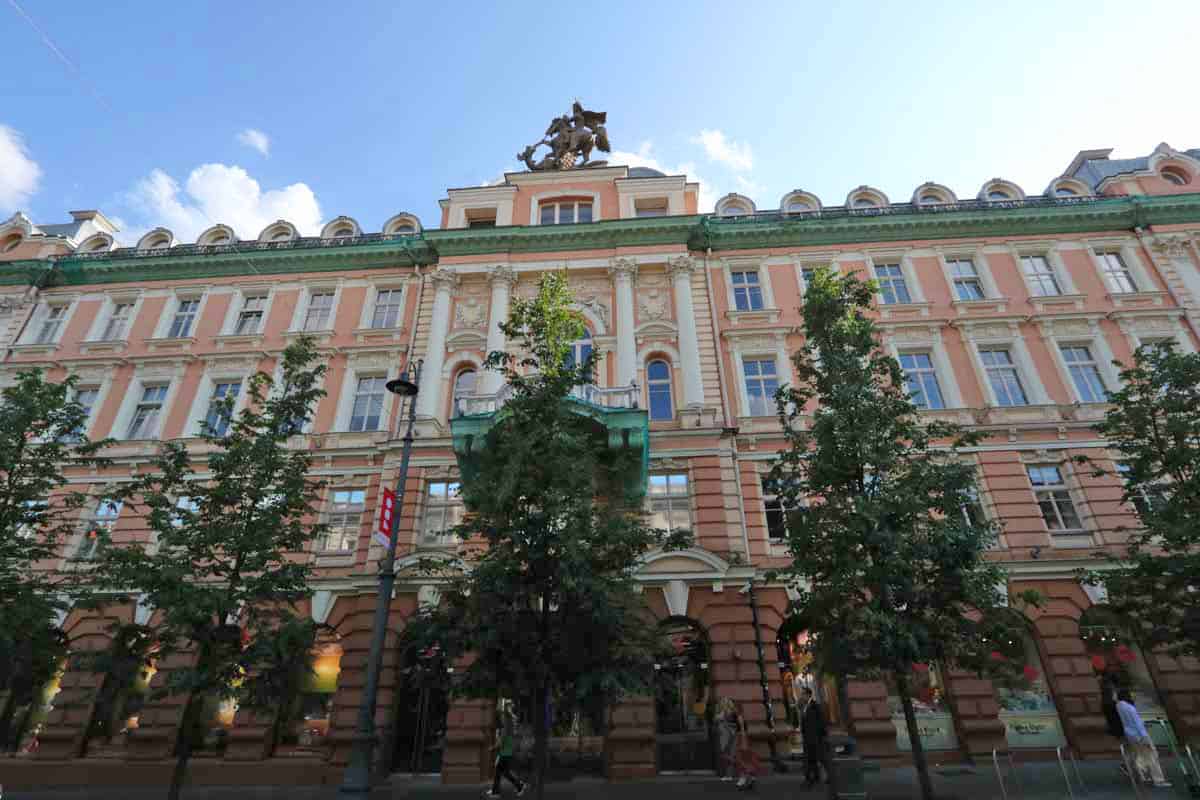 Vilnius's Weird airport
I've written about our experience flying Air Baltic. We landed at around 1 am. The plane didn't park at the terminal. Instead it came to a stop about 100 meters from the main building. We got out and got into a bus…which proceeded to take a 10-minute drive around the airport grounds before stopping the terminal…100 meters from where the plane stood.
We got out of the plane, zipped through the baggage pickup section (we were travelling with carryon only) and walked out into the strangest arrival hall we had ever seen. Tiny, it looked like the arrival hall you'd expect to find in a small, rural train station somewhere in Germany. There, among 7 people standing in the hall, was a woman holding a sign with my name on it.
---
---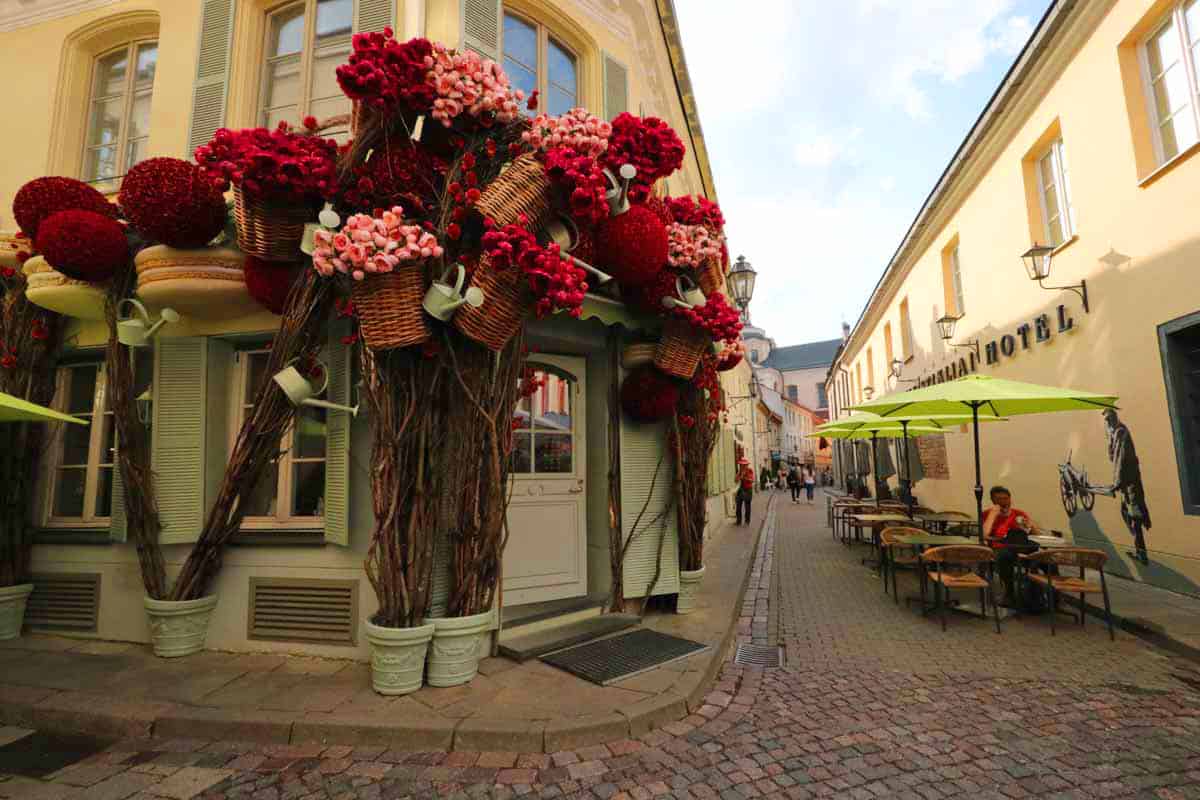 The East European way
It's been 4 years since the last time we were in Eastern Europe. Most people find Eastern Europeans gruff but we've gotten to like it (once we realized it wasn't personal we just started appreciated it for what it was). The lady with my name on it was a taxi driver and the drive from the airport to the hotel was paid for by booking.com. Considering that it was past 1 am and the plane was late by over an hour, she didn't seem so happy standing there.
Me: "Hello, I'm Frank. I'm sorry the plane was so late"
She: "It is not your fault. I see you come fast when plane arrive, that is good".
With that she turned around and started to walk quickly towards the parking lot. With our bags and rolling suitcase in tow we rushed after her trying to keep up.
Related: Are Eastern Europeans unfriendly?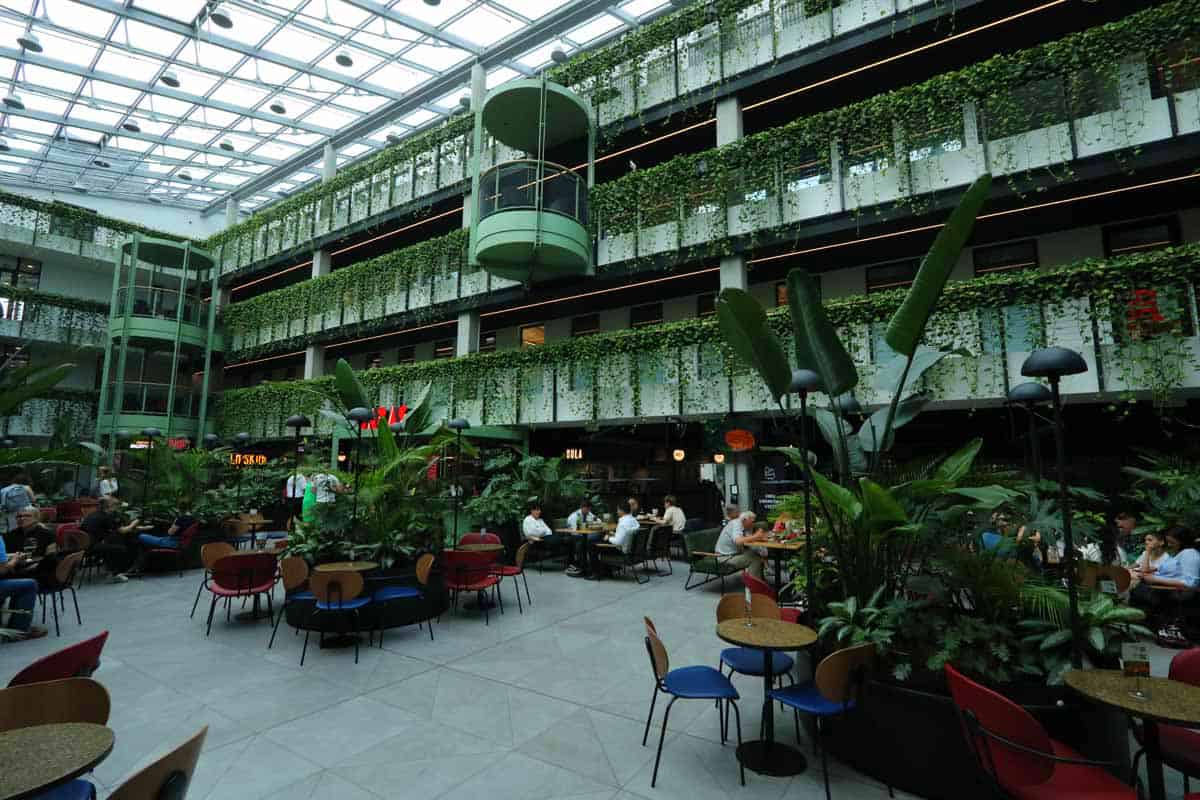 ---
---
Language
There are 2 words that I always look up before going somewhere. They are "Hello" and "Thank you". In Lithuanian they translate to "Sveiki" and "Ačiū". You may wonder how to pronounce "Ačiū" – you say it as if you're sneezing: "a..cho" (in case you think I'm making fun of the language I'm not. When I asked guy at the desk of our hotel the same question that's what he told me).
Lithuanian (and Latvian) are somewhat similar I'm told and are in the family of Balto-Slavic languages. But the mix makes it unlike any Slavic language we've heard. Lithuanian is spoken by about 3 million people worldwide.
I've mentioned that Lithuanian and Latvian come from the same origins and have similarities. Estonia however is different: Estonian comes from the Finnic branch of the Uralic language family. Closest languages to Estonian? Finnish…and Hungarian (an interesting fact that we learned when we spent a few months in Hungary a few years ago. Who would have thought that the Finnish, Estonians and Hungarians would be related by language?).
---
---
Summer hours in the Baltics
We noticed it when flying in. Lissette: "It's almost midnight, why is there a sliver of light in the sky?".
Many years ago I would sometimes have to go to Winnipeg for work. Winnipeg is at a higher latitude than Montreal and I would notice that the sun would set about an hour later.
Well, the Baltics are at an even higher latitude. In the summer it means lots of daytime hours: the sun sets at 10:30pm but twilight lasts about an hour longer. So that sliver in the sky Lissette saw from the plane was exactly that.
The crazy thing is that the sun then rises at 4:30 am. So you have officially about 6 hours of darkness in the summer hours (in the winter hours it's reversed: in December the sun comes up around 9 am and sets around 4 pm).
All the above means that you have lots of sightseeing hours if visiting the Baltics in the summer!
---
---
Religion
Lithuania is mostly a Roman Catholic country which is due principally to its historical ties with Poland (for much of its modern history Lithuania and Poland were the "Polish-Lithuanian Commonwealth"). Lithuania was actually one of the last countries in Europe to turn to Christianity (something I learned at the excellent Palace of the Grand Dukes of Lithuania museum)
The above is different from Latvia and Estonia which are principally Lutheran due to historical ties with Germany and the Nordic countries.
---
---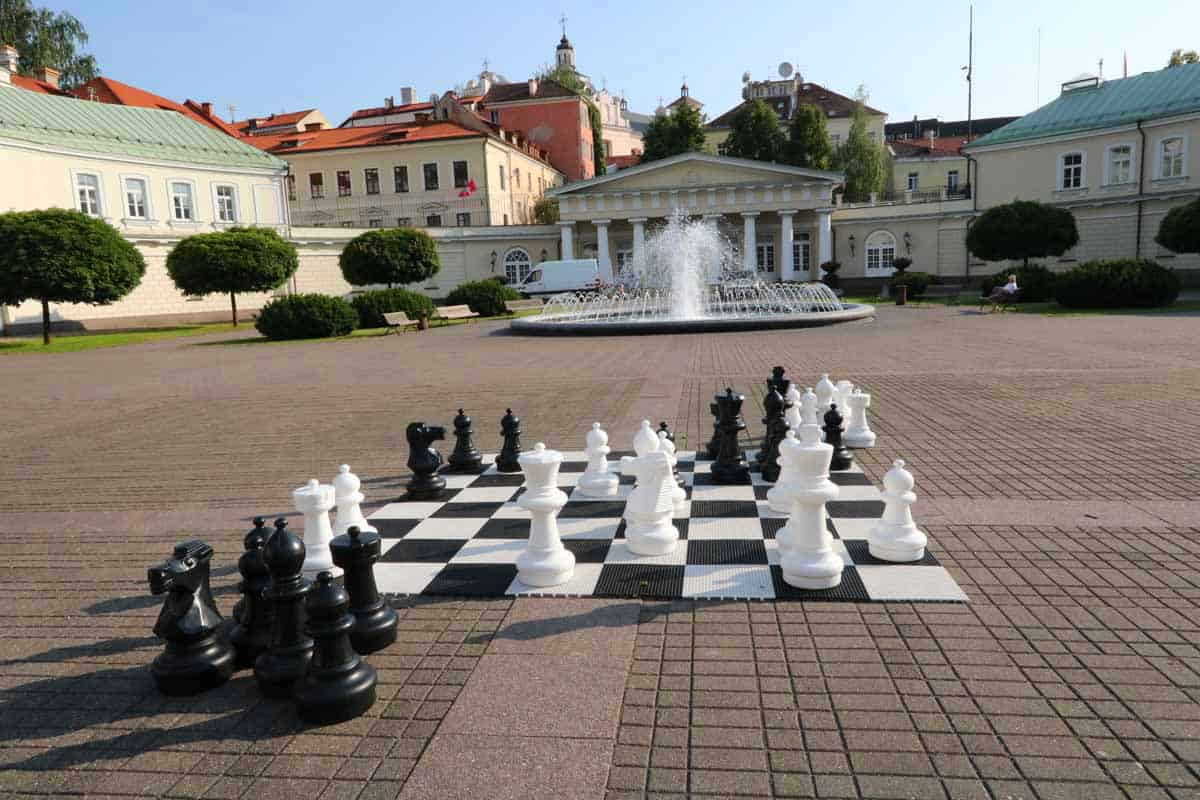 Ukraine?
These days you could think yourself in Ukraine if visiting Lithuania. Everywhere you go you'll see the Ukrainian flag flying: side by side with the Lithuanian flag on government buildings, by themselves from apartment buildings or even attached to a taxi driver's dashboard. Vilnius city buses display "Vilnius♡Ukrainia".
---
---
Coffee culture
Besides the flags, another reminder of Ukraine: the coffee culture. There are cafés EVERYWHERE in Vilnius. Ukraine and Lithuania must have the most coffee shops per capita in the world. It's incredible.
---
---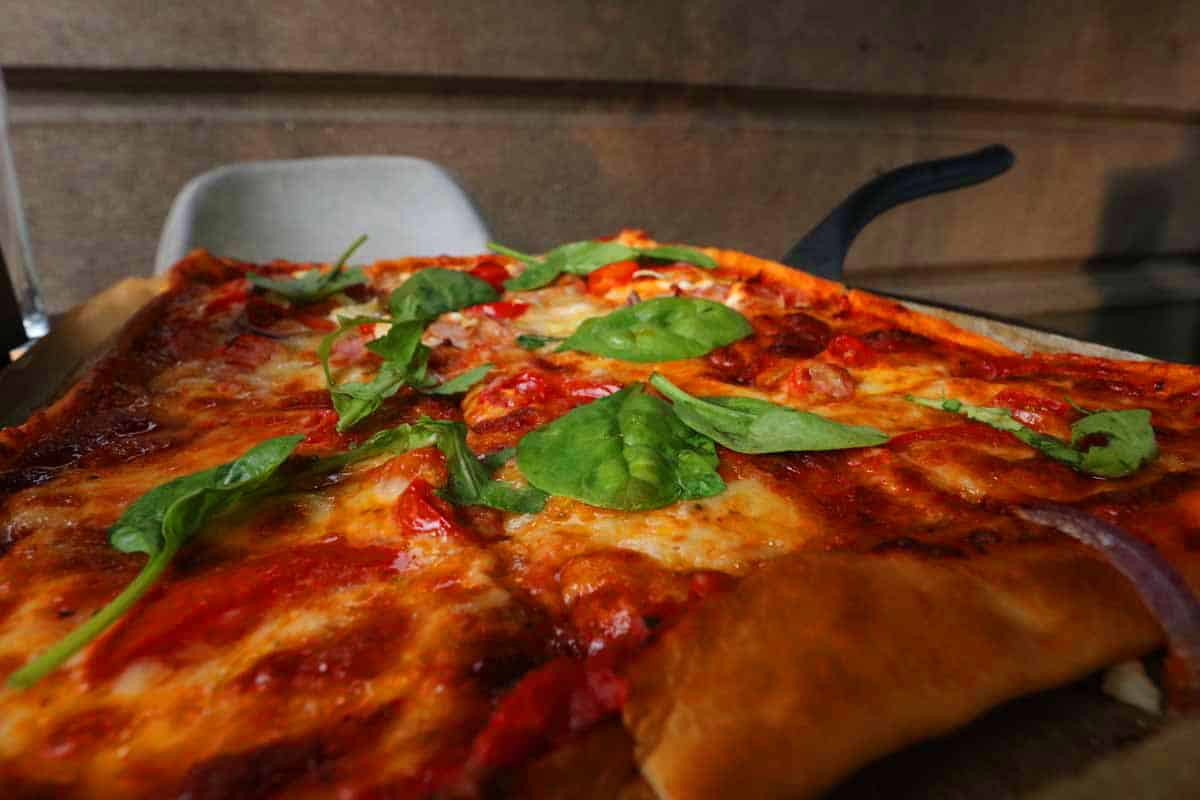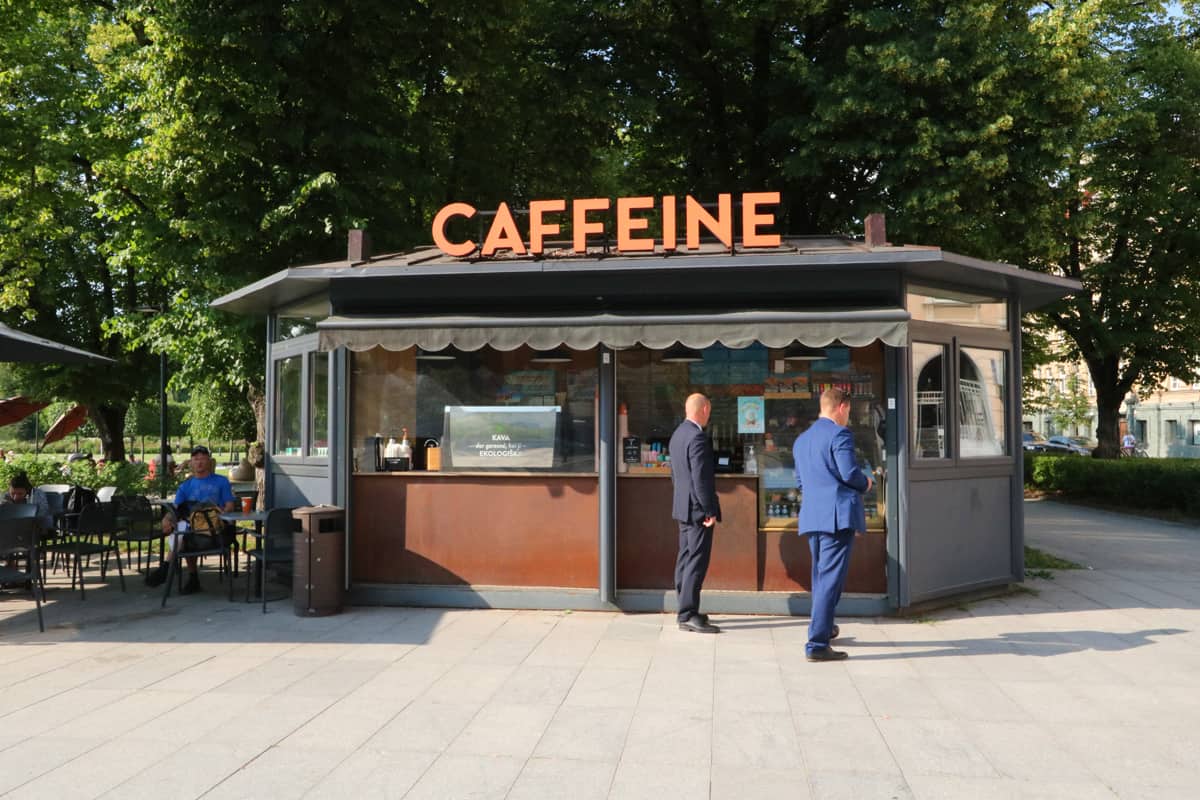 Vilnius feels Young
Vilnius also feels "young". I'm not sure if that's the reality of Vilnius or Lithuania – but walking around downtown Vilnius it certainly feels that way: lots of young people going to work or to school, lots of mothers pushing strollers…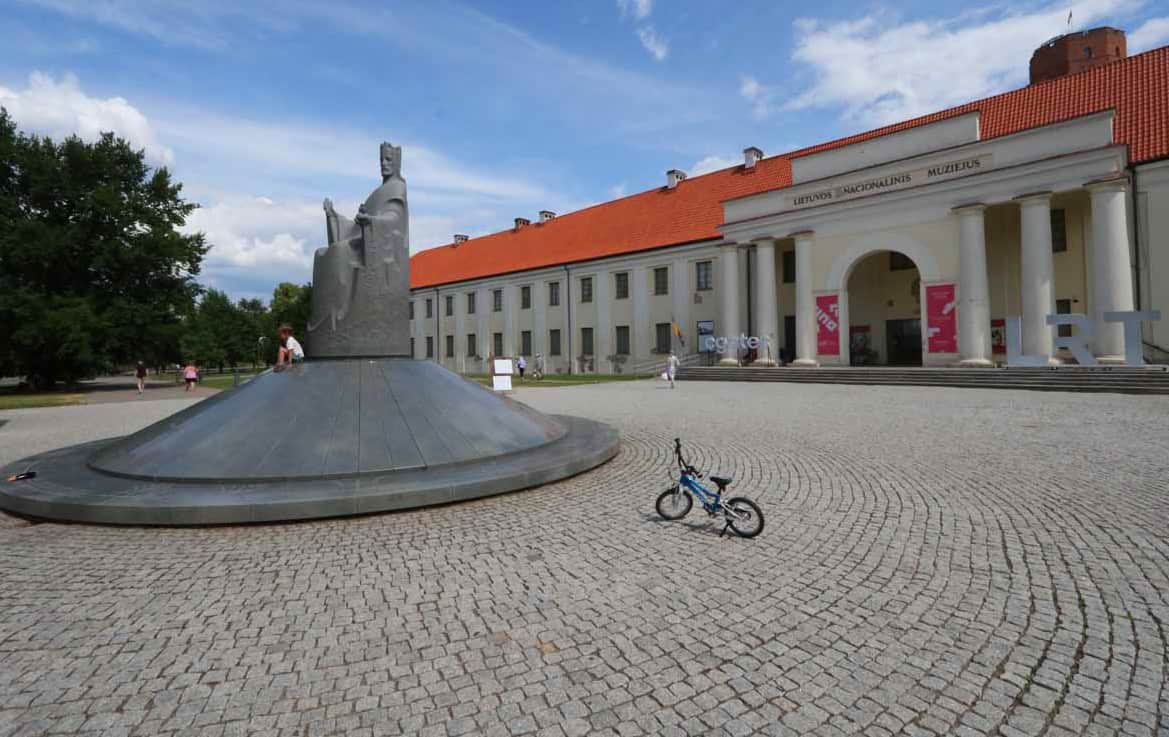 ---
---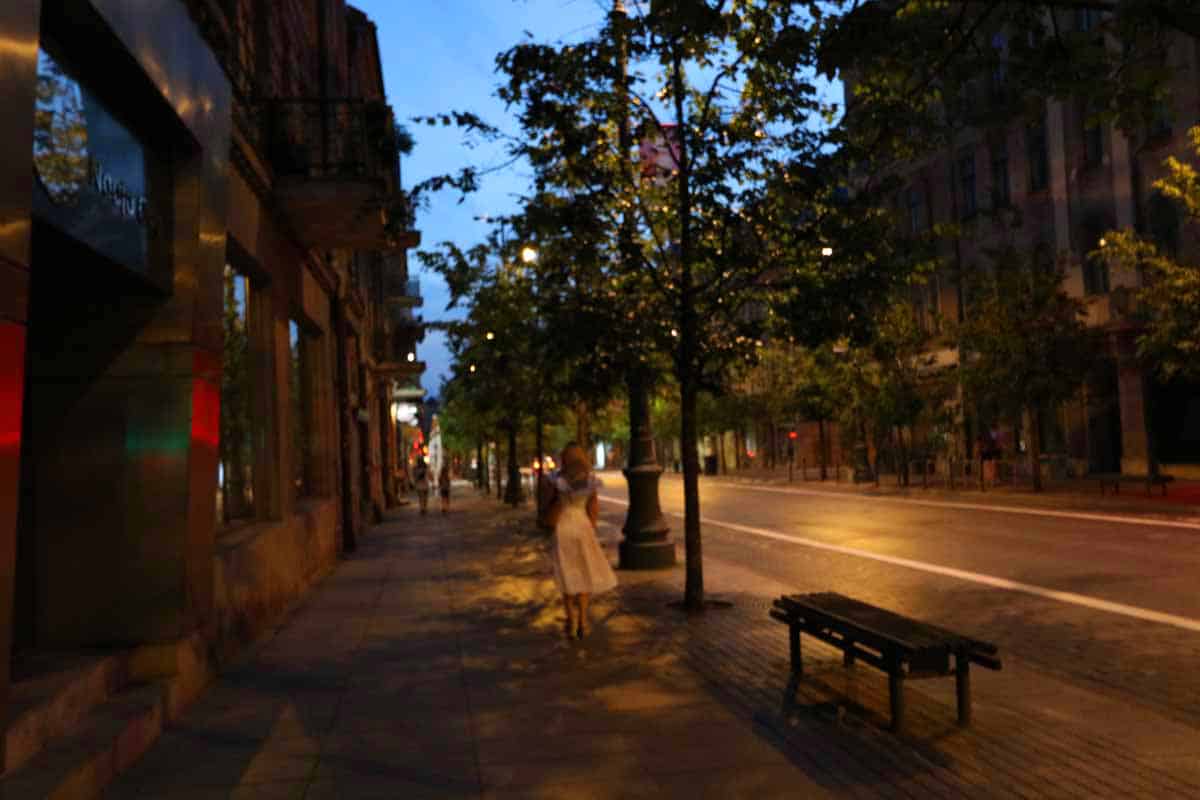 Vilnius comparables
Vilnius feels like other cities we've been, we just couldn't put our finger on which. On the one hand it feels like Lviv (Ukraine), one of our favorite cities, because of the hills, parks, cobblestone streets, the busy little streets of the old town, the many churches, the coffee shops…
But the other city that came to mind was Tbilisi (Georgia). Maybe because our hotel was on Gediminas Avenue, a large boulevard that reminded us of Rustaveli Avenue in Tbilisi.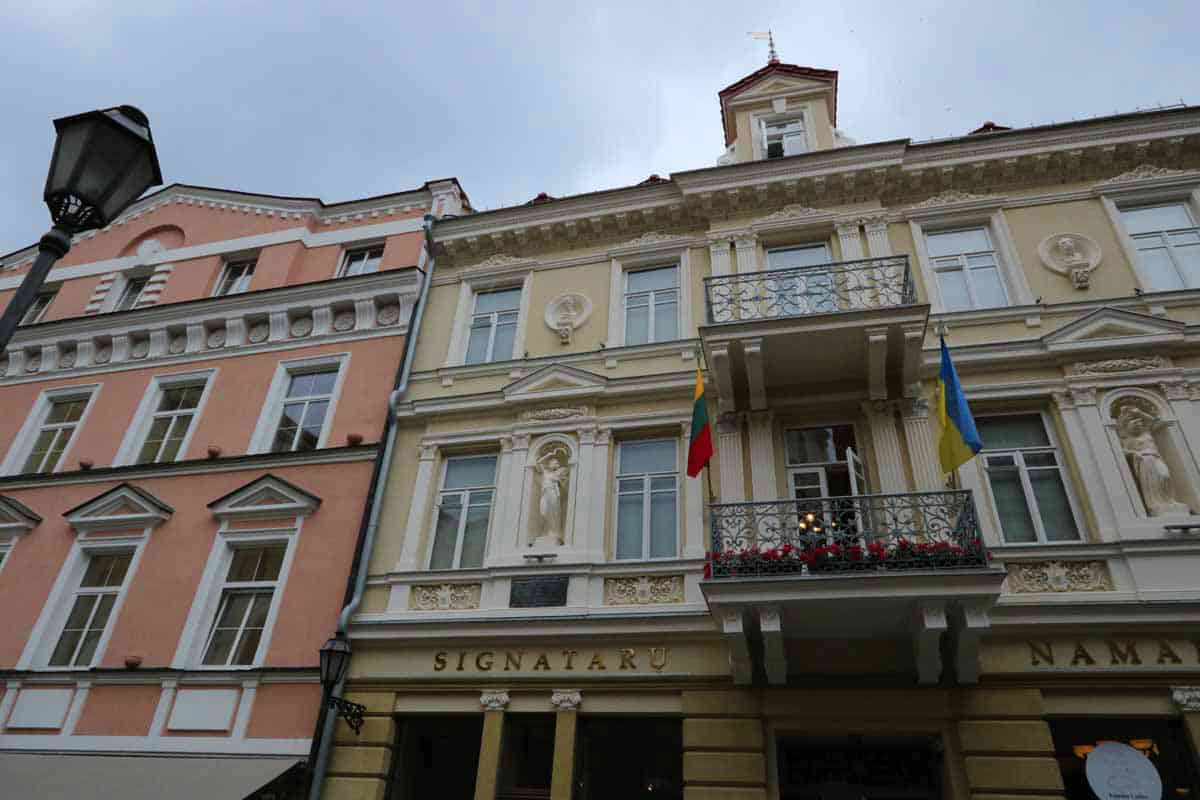 ---
---
The above are our experiences and impressions from 3 days in Vilnius. I'll be writing more about the city and its attractions and history in another post.
Have you been to Vilnius? Your thoughts?