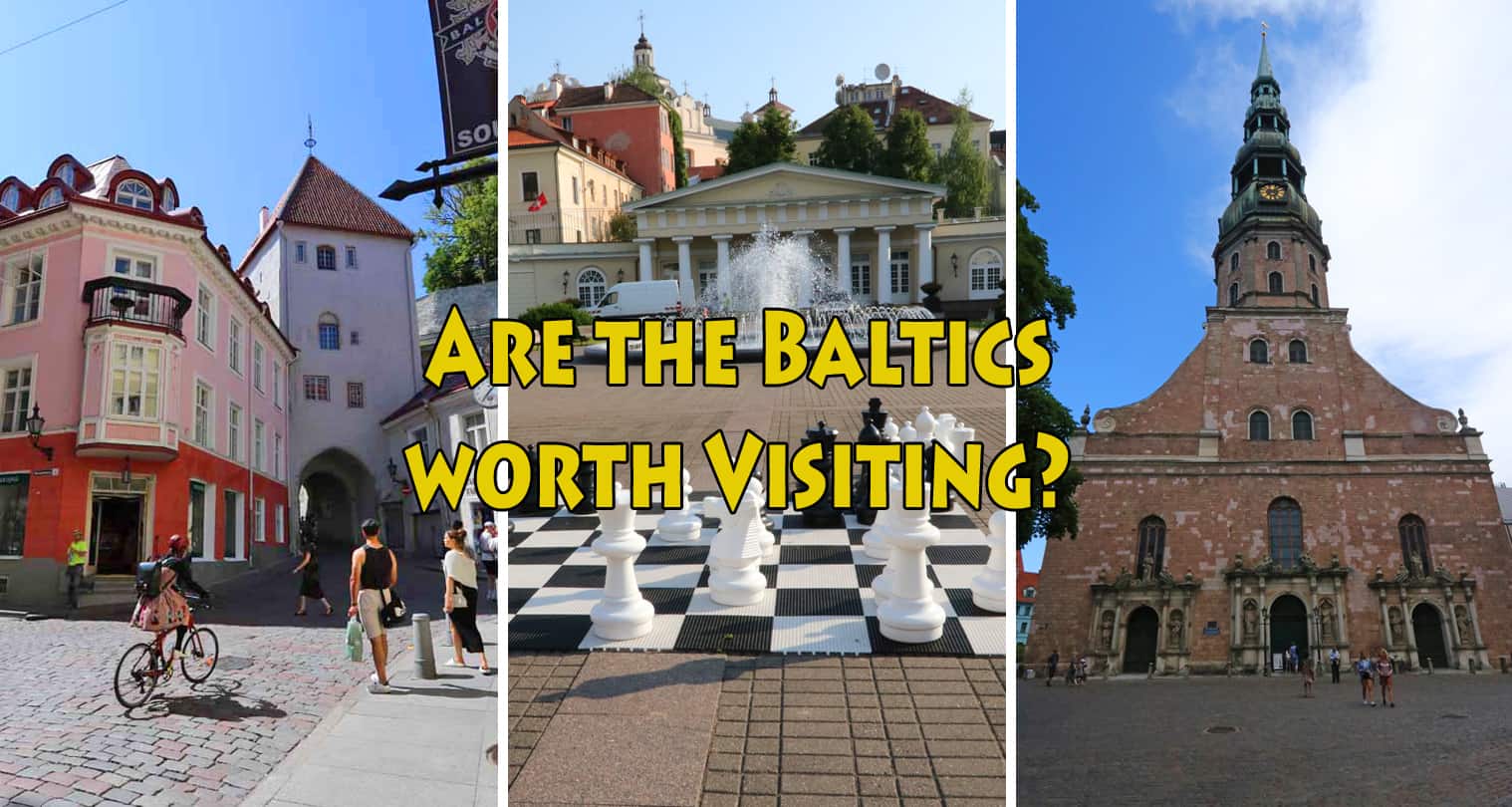 Are the Baltics worth Visiting?
How do the Baltic capitals compare? Are the Baltics inexpensive? And the bigger question…are the Baltics worth visiting?
I cover that and more in this post.
Are the Baltics worth visiting?
Hmm…
A few years ago I ran into our upstairs neighbour at the mailbox. After a few niceties, she came out with a question that took me off guard: "Do you think we make too much noise?".
I could have told her "Are you kidding me?! You guys are great neighbours!!" which is no doubt what she wanted to hear. But the truth is that they had two young, bratty kids who would spend hours riding their miniature bikes in the corridor above our ceiling while screaming at each other at the top of their lungs. In fact, the only reason we had never said anything was that the husband was my friend and I didn't want to create friction. But here she was asking me a direct question. So I blurted out the truth "Well, it can be pretty noisy especially when your kids are riding their bikes on those wooden floors…"
She never spoke to me after that and the only time the subject came up again was about a year later when they moved out and my friend told me "Now you won't have to worry about that noise anymore…"
So do you really want me to be honest about the Baltics?
---
---
I won't ever say that the Baltics aren't worth visiting because we always learn something about the places we visit. The Baltics countries have a unique history within Europe as well as distinct personalities among themselves: Lithuania has cultural and religious ties with Poland, Latvia and Estonia were both part of the Hanseatic League and have a lot of German culture, Estonia has cultural and linguistic ties with Finland. All three countries suffered horribly under both Nazi and Russian occupation.
Historically, I found that all very interesting and in each city we visited multiple history museums.
And, in support of the Baltics, I will also say that Vilnius, Riga and Tallinn are all pretty cities. There is one I liked more than the others (more on that later) but they are all pretty cities…
But if you really want me to be honest, not once during our 10-day trip did we feel "wowed" by anything. We appreciated the pretty architecture and we were interested by the history…but if you asked us what lasting impression stayed with us when we got on the plane going home I can't say anything did.
Unfortunately that's usually the barometer that people use when evaluating a place. We'll never, ever forget the Bay of Kotor in Montenegro which is one of the most incredible geographical locations we've seen anywhere, Lviv (Ukraine) and Olomouc (Czech Republic) forever stick in our heads because of their charming old towns and beautiful churches, Guanajuato in Mexico will always be remembered because of the views from the Pipila statue and the colours of the city, and Morocco (which I had a love/hate relationship with) will always evoke emotions because of the geographical and architectural beauty. These places all leave lasting impressions and emotions for us.
That didn't happen to us in the Baltics.
I don't regret that we visited Lithuania, Latvia and Estonia. And like I say, I wouldn't ever say that the Baltics aren't worth visiting.
But if you ask me I might suggest a few other places higher on my list…
You might not agree which is fine.
Or you can blame me for being honest like my neighbour did.
---
---
Are the Baltics Inexpensive?
I've read posts by other bloggers saying that the Baltics are "inexpensive", "dirt cheap" and "among the cheapest countries to visit in Europe".
A sample of prices we found in the Baltics:
Breakfast sandwich in a café in Vilnius: 7 Euros
A pint of beer in Riga: 4.50 Euros
Average main course in a restaurant in Tallinn: 15 Euros
Average cost of a coffee in the three cities: 3 Euros
We found Vilnius to be the least expensive city and Tallinn the most expensive. But Tallinn was also the most touristy and Vilnius the least touristy so that has something to do with it.
Overall though, we didn't find the Baltics "inexpensive" or "dirt cheap". Prior to 2020 we travelled full-time for 6 years, spending most of it in Europe. At the time we had our finger on the pulse of what was cheap and what wasn't. Maybe we're out of touch now with Covid, post-pandemic inflation, and now living in Spain*. Maybe my comparisons are out of date?
*Ps. Everything is relative. If you're coming from the UK or US, the Baltics might seem inexpensive. But coming from Spain it is definitely more expensive.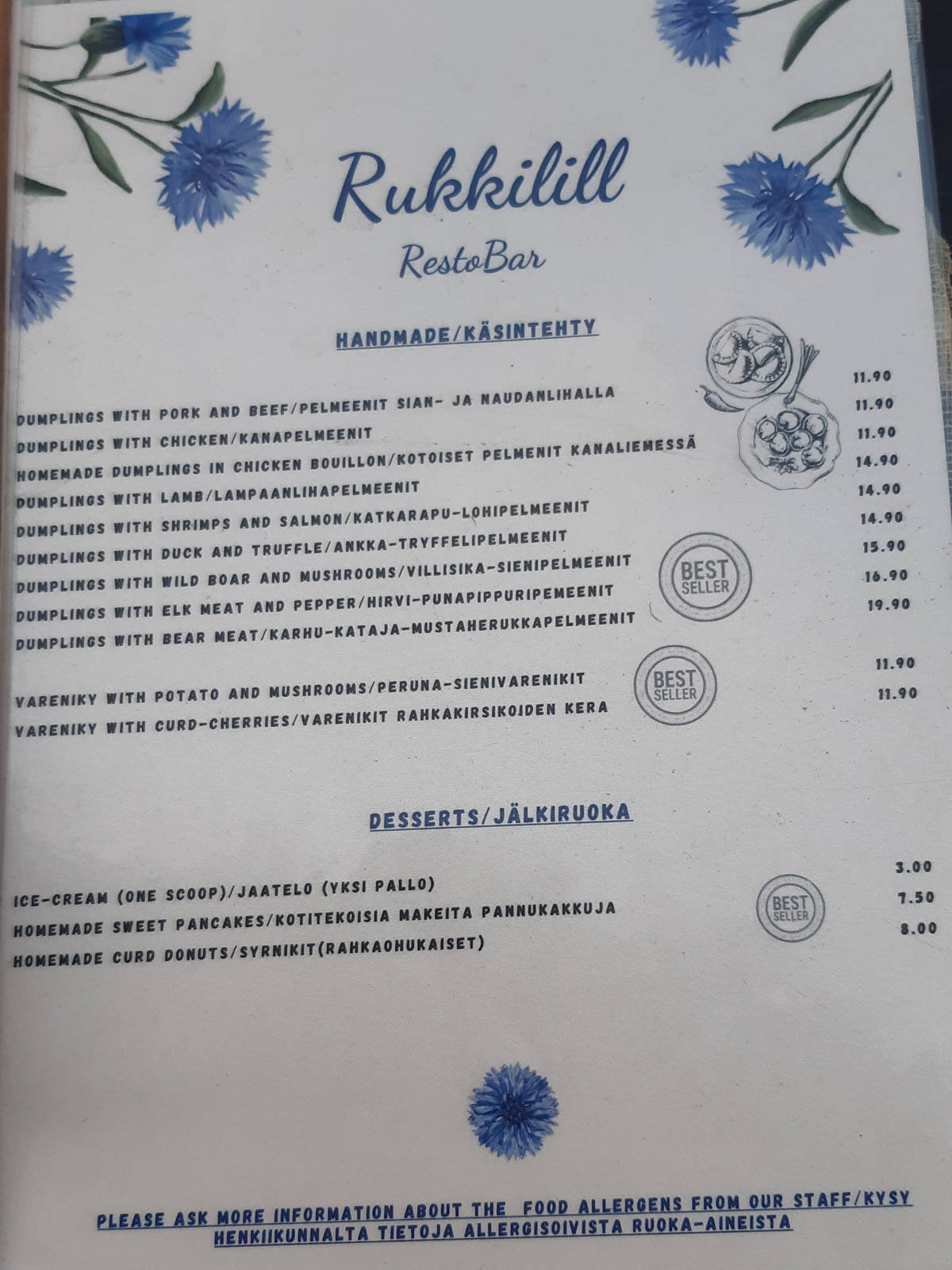 ---
---
We usually didn't like to blow a lot of money in restaurants, as I like to say "food goes in one hole, goes out another. Why spend 100 Euros/day paying for food in restaurants?". We'd rather spend that money on a more tangible experience. So instead we usually look for the nearest supermarket and do our own shopping. And for that the Baltics were excellent: we'd buy great rye bread, pumpernickel bread, cheeses, pickles, tomatoes, pickled herring and ham for sandwiches. The grocery stores in each country were well stocked and we'd find oriental soups, good wines from around the world (in Spain we have great wines but you'll find very few imports since it's such a large wine producing country). In Lithuania I bought a bottle of Starka at Iki Express (a local supermarket). Fantastic. In Latvia I couldn't find Starka at Rimi Express (a great supermarket in Riga's old town) but to my surprise, did find a bottle of Ararat brandy from Armenia (I was addicted to Ararat when we spent a month there a few years back). Guess what? I taste-tested the two and actually preferred the Starka.
In short: save money by buying your food at the supermarkets instead of going to restaurants. Everything was of excellent quality in all 3 cities.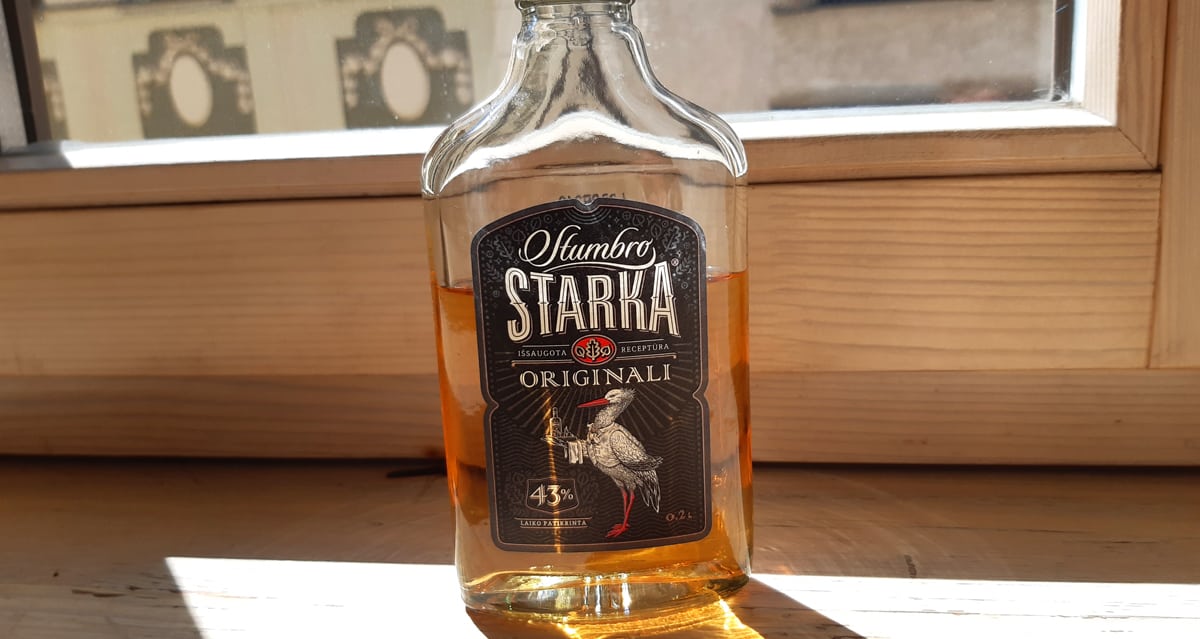 I should add to the above: We paid 16 Euros/pp to take Flixbus between Vilnius – Riga (a 4 hr drive) and 12 Euros/pp Flixbus Riga – Tallinn (a 4 ½ hr drive). I think that IS inexpensive.
---
---
Are the Baltics "less discovered"?
I had a few people mention to me (when I announced our plan to go to the Baltics) that it'll be interesting reading about a place less discovered.
In actual fact, there were lots of tourists when we visited in late June. Tallinn was especially full of tourists, including Asian tour groups. When you see Asian tour groups you know a place is not less discovered.
Riga had lots of younger tourists, Vilnius seemingly less tourists (although they might just have blended in more because of the layout of the city).
Just know that the Baltics aren't undiscovered.
Weather and the Sun
There was one major reason we were visiting the Baltics in the summer (we were there late June): we wanted to get away from the heat of Spain. We didn't really achieve that: temperatures were in the low 30's almost all of our 10 days.
But we did encounter one thing we hadn't expected: because of its high latitude, the Baltics get a lot of sunlight hours in the summer. We thought it weird when we arrived in Vilnius and the sun was setting at 10:30 PM…well, the days got even longer as we went further north first to Riga and Tallinn. As a tourist it means lots of daytime hours to walk around sightseeing. But it also screws you up a bit, especially when the sun comes back up at 4:30 AM! After a few days you might find yourself walking around like Al Pacino in "Insomnia"…
Note: in the winter it's the opposite, the Baltic countries getting very few daylight hours (in December the sun comes up around 9 am and sets around 4 pm).
---
---
Comparing the Three Capitals
1. Vilnius was our favorite of the three cities. It's city full of churches, pretty squares, and green spaces. What we liked above all is that the old town meshes with more modern part of town (unlike either Tallinn or Riga which both have very distinctive old towns) which means you'll see locals walking around doing their business. A very liveable city with a coffee culture and some beautiful architecture.
Much more detail here: What to See and Do in Vilnius (and what to skip)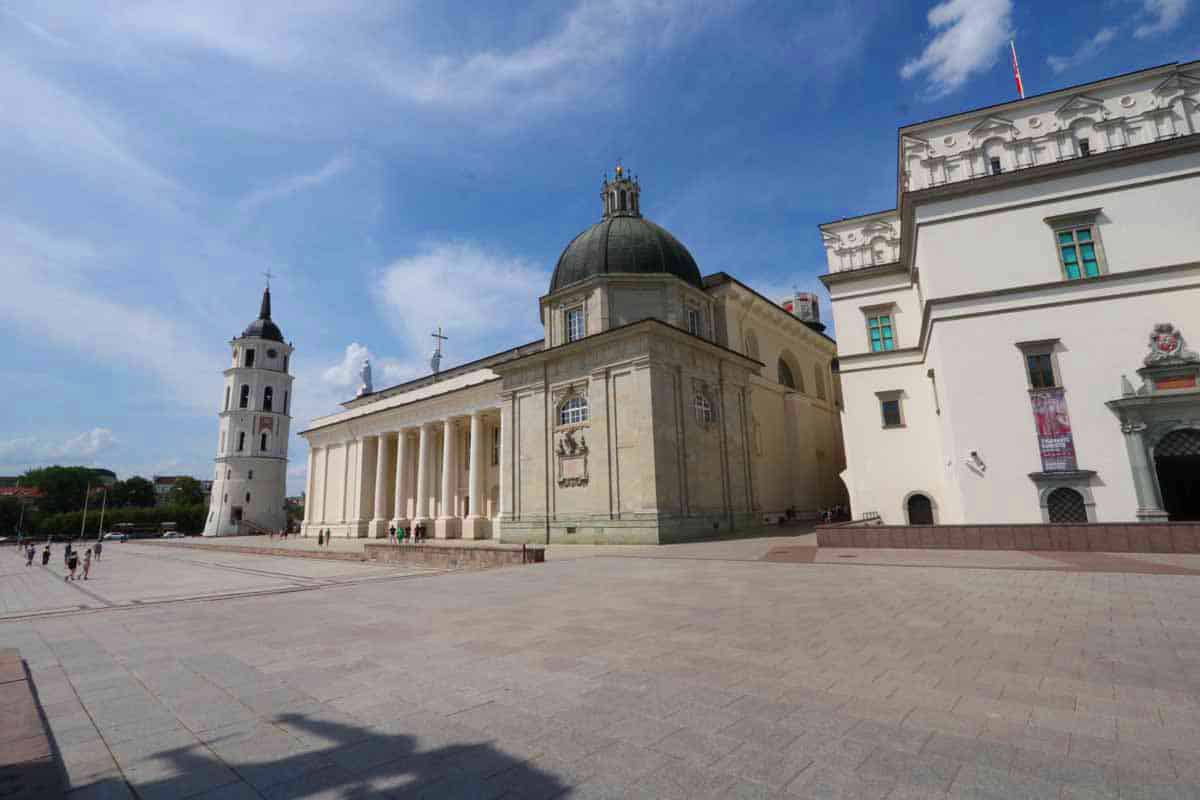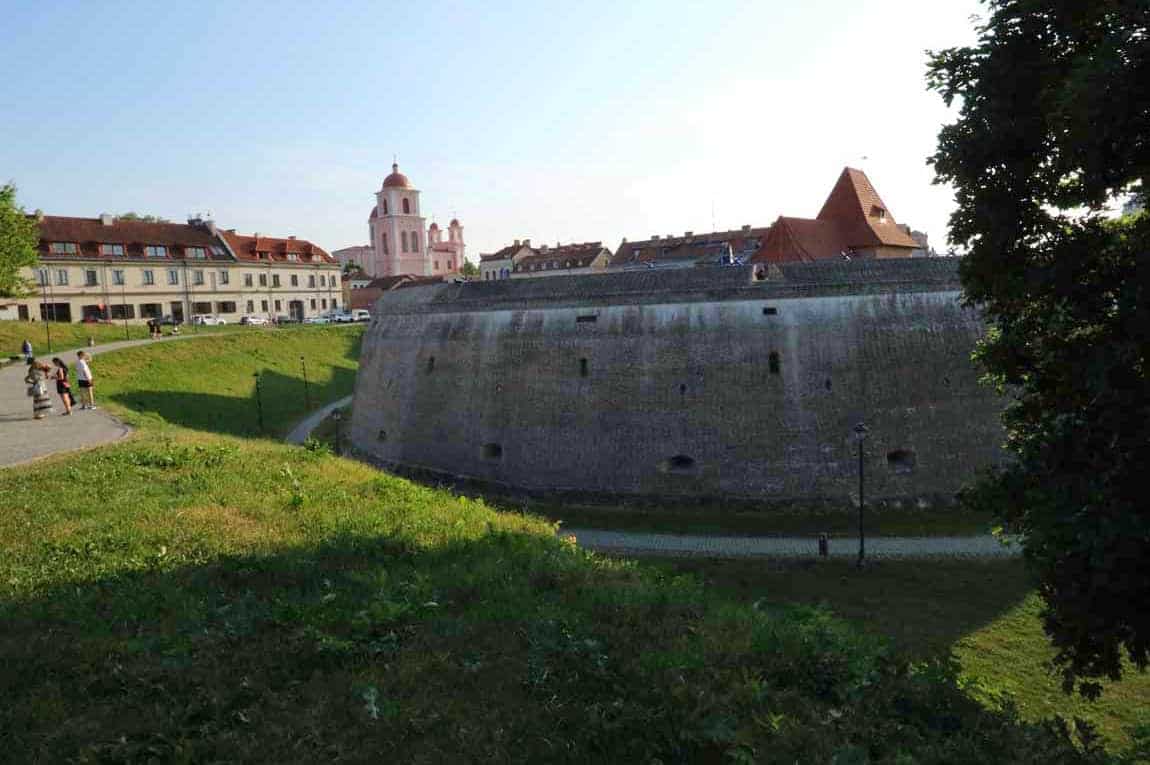 ---
---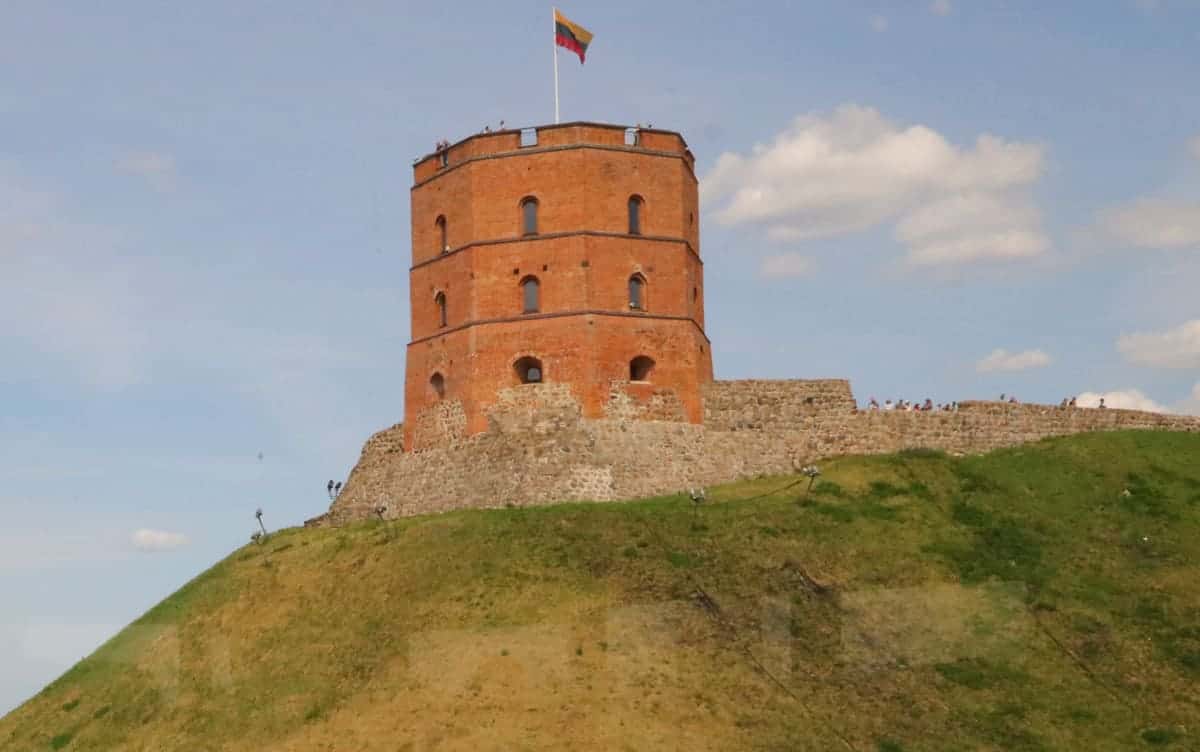 2. Tallinn has the prettiest old town of the three…but it is very touristy and in some spots a bit Disney-ish. Everywhere you look you'll see medieval walls (it has one of the most intact old towns in Europe) and Hanseatic architecture. In the upper town there are lots of views looking down on the lower town and the Baltic Sea. Of the three countries Estonia is the richest, benefiting from its technology sector and trade with Finland. Outside the old town you'll see sparkling high rises.
More: Tallinn: Visiting one of Europe's prettiest medieval towns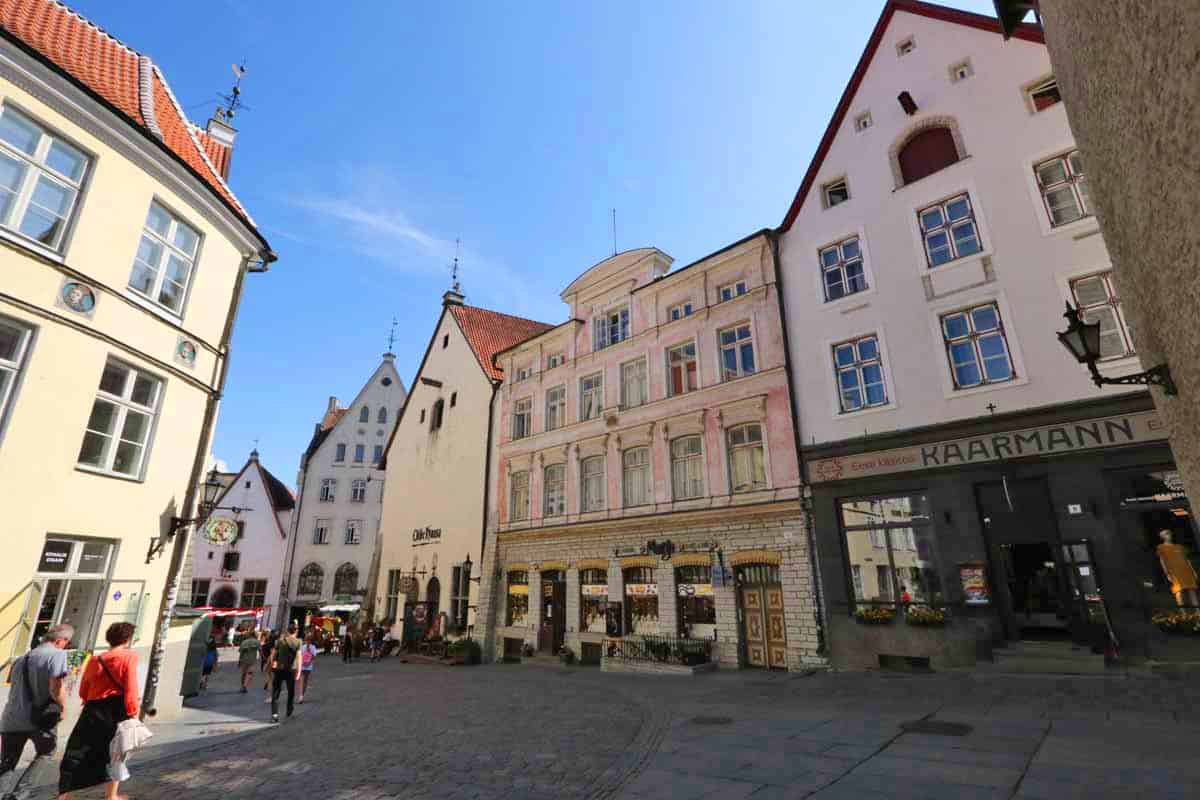 ---
---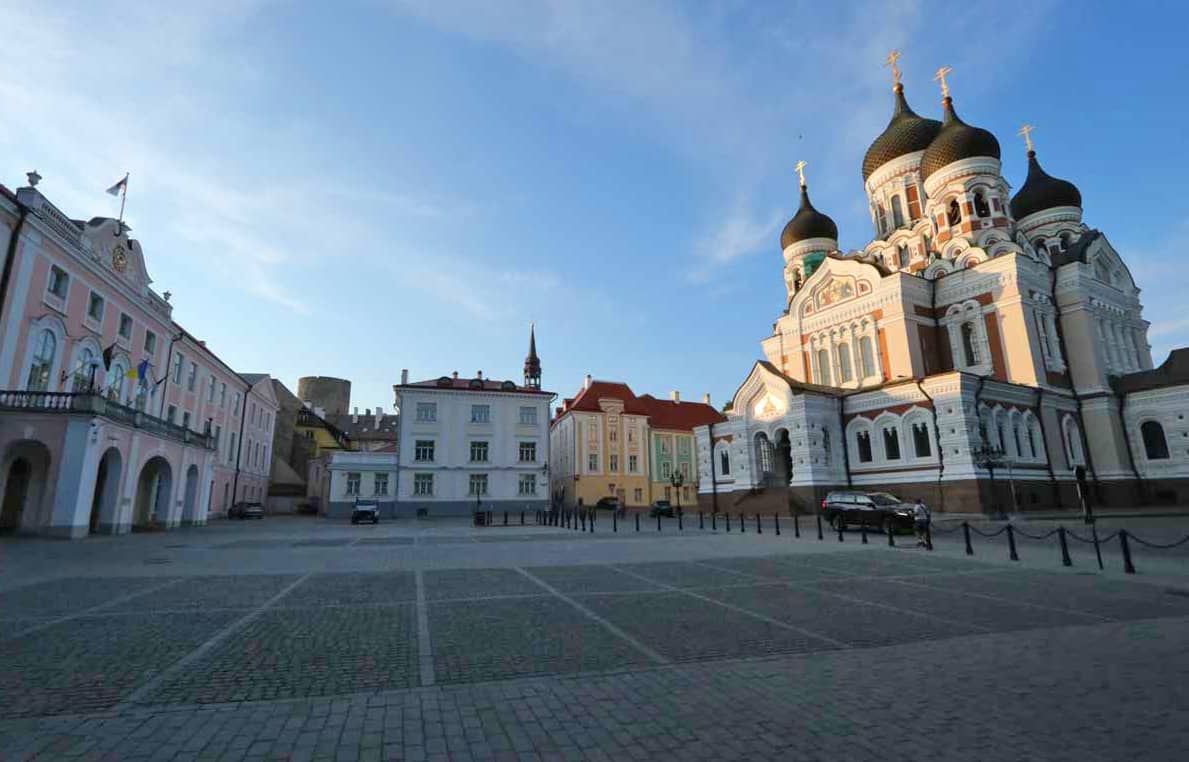 3. Riga comes last on the list. It is a pretty city but the old town is very touristy and appeals to a younger demographic. You'll see lots of bars and hostels. It feels like there are few locals in the Old town, maybe owing to the canal that divides it from the rest of the city. Our highlights were actually outside the old town, seeing the Art Nouveau architecture on Alberta iela and the Russian Orthodox Church.
More: Riga (Latvia) is nice but…
---
---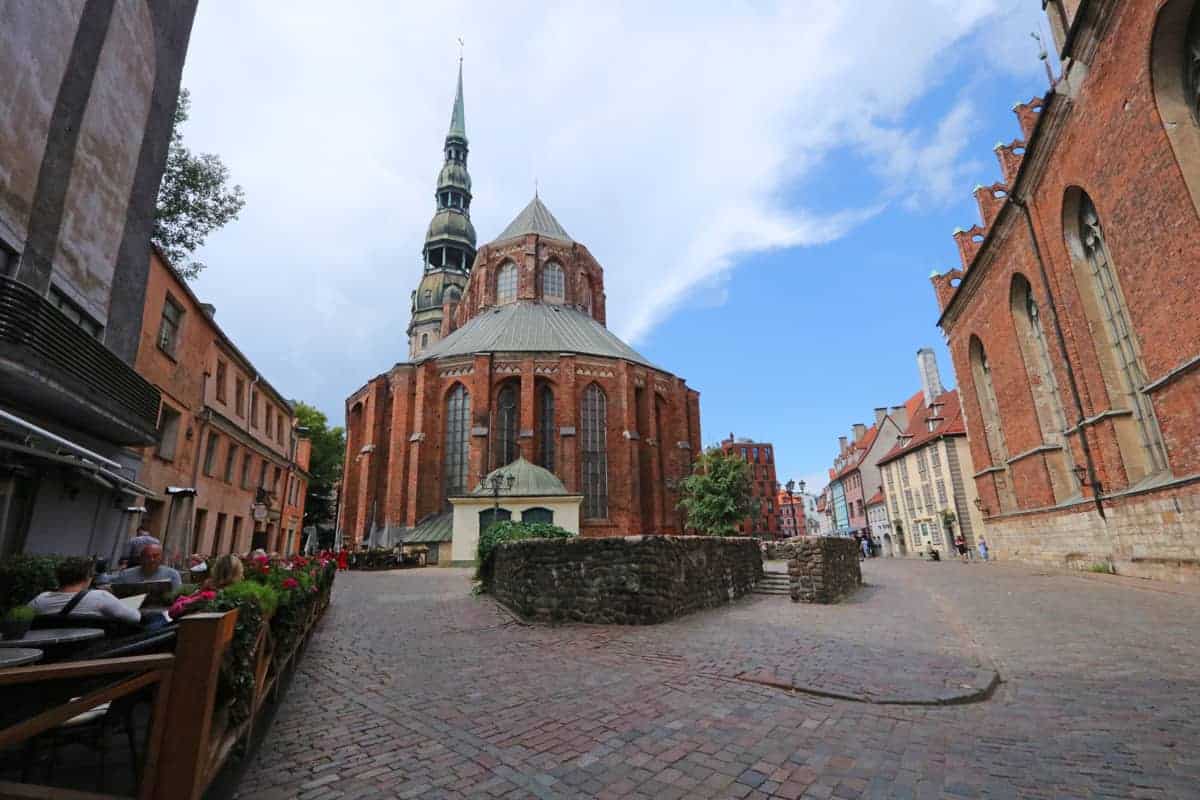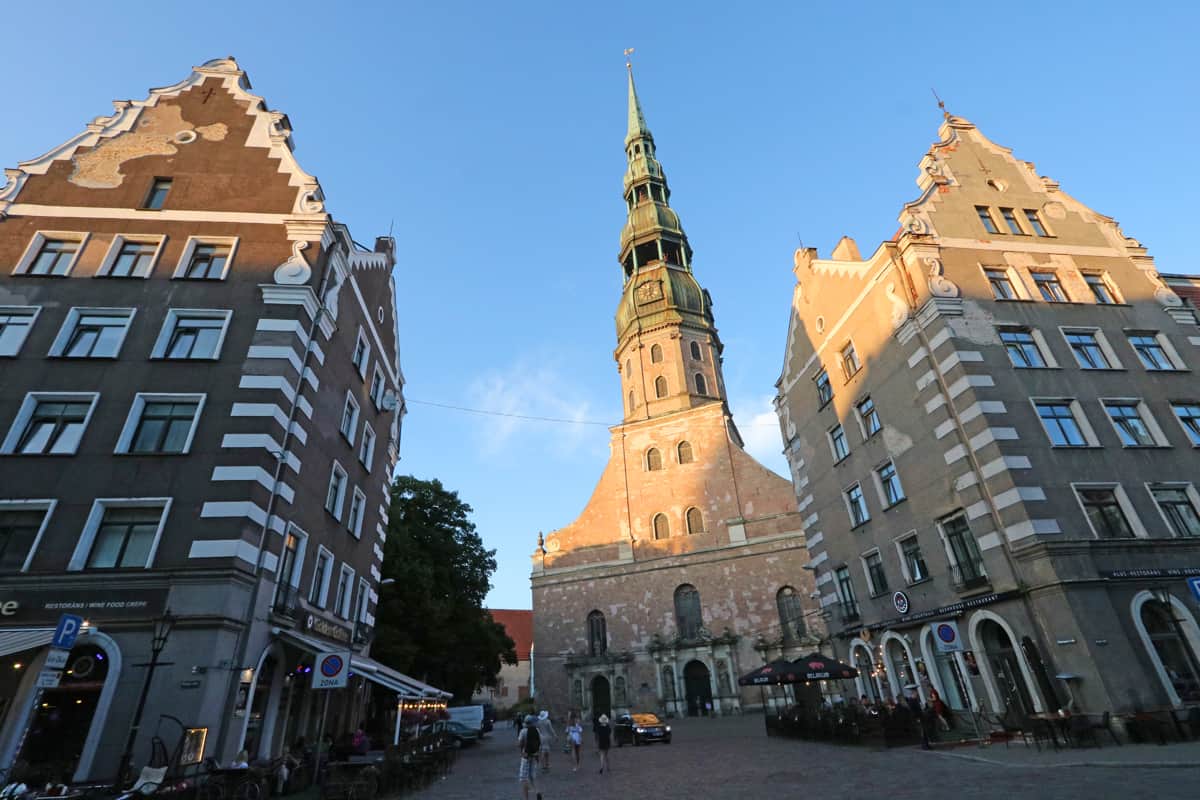 Have you been to the Baltic Countries? Have an opinion?