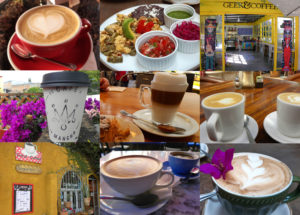 The Best Cafes of San Miguel de Allende
Coffee shops come and go in San Miguel de Allende and what might be hot one year might no longer exist the next. The last few years have seen even more upheaval than usual with Covid bringing down a few popular cafés previously at the top of our list*.
*My mother lives in SMA and she enjoys trying out different cafes. I visit her every year and we spend a lot of time sitting around drinking coffee or having breakfast at our new favorite spots.
Our list below covers a variety of Cafés: some we just visit for the coffee, others for a coffee and a pastry, others for a coffee and a full breakfast. In some of them it's the ambiance that makes them special, in others it's just because of the coffee. In each case I'll tell you why these cafés make it on our list.
You may not agree with all the below. You might not agree with our exclusions either (we avoid trendy cafés with lineups. There are enough great cafés in San Miguel de Allende that on shouldn't have to wait 30 minutes in line for a coffee…). But if there's one that you think we really should visit let me know in the comments – and we might give it a try on my next visit.
In no particular order…except for the last one which is currently our favorite.
---
---
Zenteno
One of the originals in San Miguel, this small coffee shop is pretty basic. The atmosphere is cozy. They have pastries and muffins. But it's the coffee that really stands out. It's always a big cup (we usually order a cappuccino) and it's always excellent.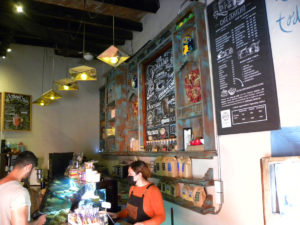 The owners of this café (this was their first) have gone on to open other cafés such as La Sacrista and Santa Ana in the public library. They used to have the café at Bellas Artes which was one of our favorites (it closed down during Covid). All their cafés are outstanding and you'll see them named further below.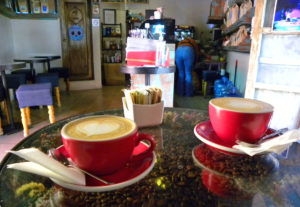 Panio
Panio is known for its great pastries, the best in San Miguel. We'll often pick up some croissants, chocolatines or other pastries. They're always excellent. But we'll sometimes sit down and have a coffee there as well although it is honestly pretty average. But the products from the bakery really make this one of SMA's most popular cafés (PS they have 2 locations in the center).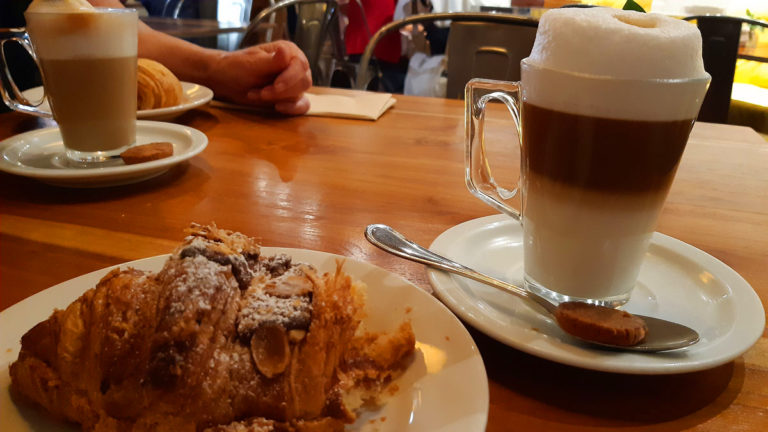 ---
---
Buen Dia
What makes this place special is a combination of good coffee and good breakfasts served in a nice courtyard setting. I'm not going to say that their coffee or their breakfasts are the very best in SMA – but when you put it all together it's an excellent place to go for breakfast and coffee.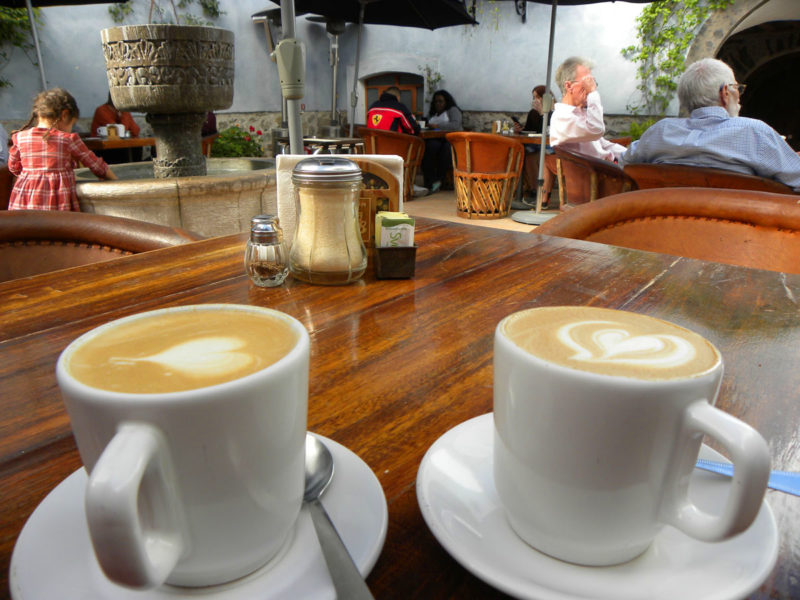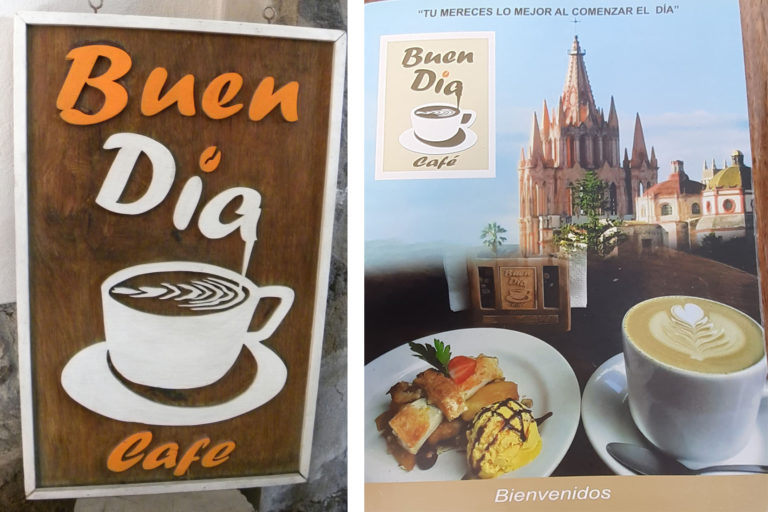 Café de la Mancha
This tiny café seems to be on everyone's "best café" list. It's always busy with people standing around enjoying their coffee while chatting with other neighbourhood residents (it's in Colonia Guadalupe about 10 minutes from the center). Because of this I usually take my coffee to go. They also have nice muffins, cakes and cookies which are all fresh.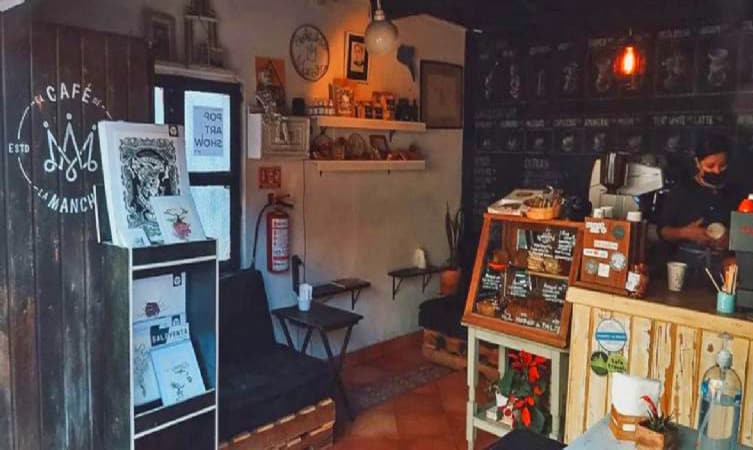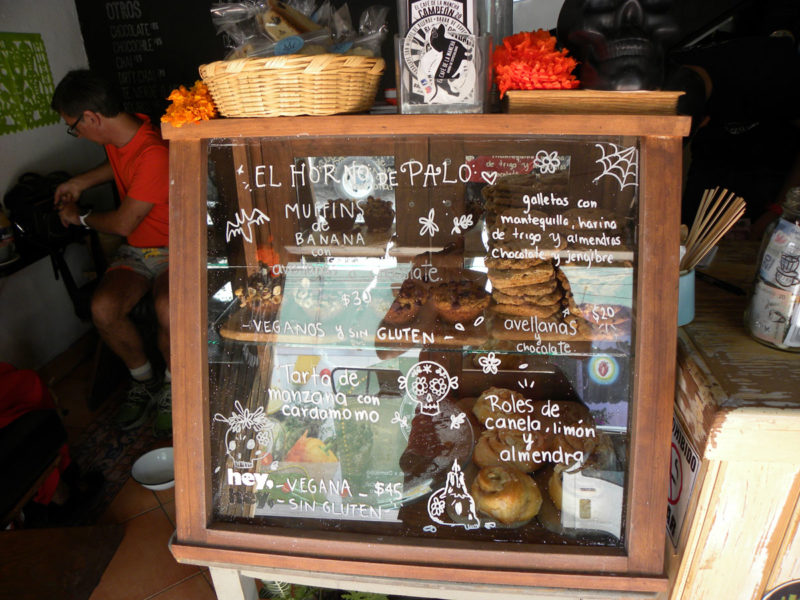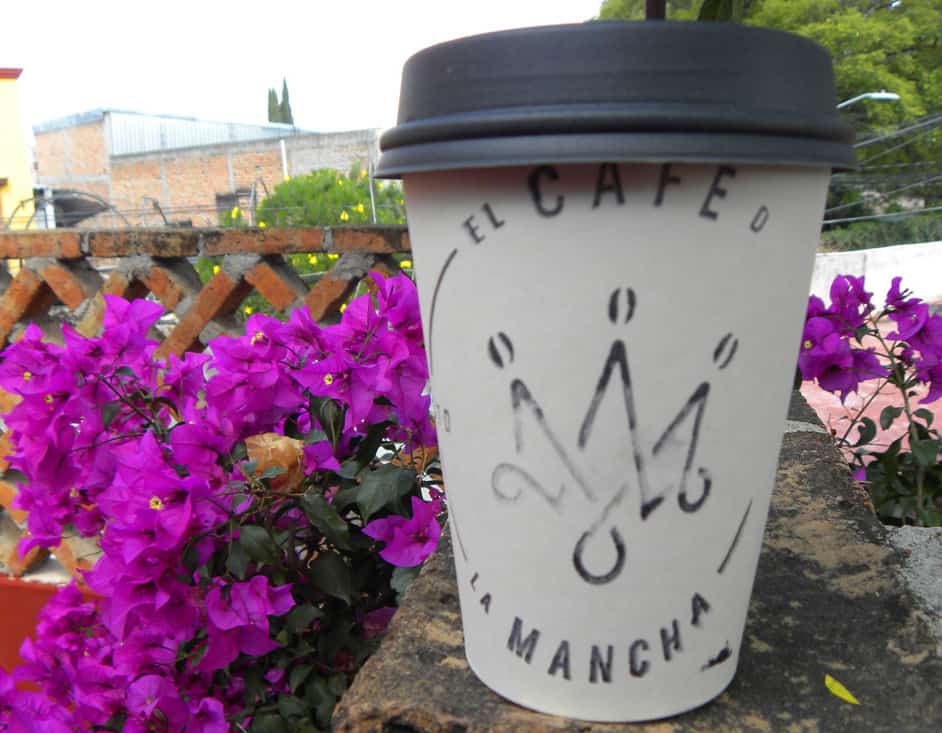 ---
---
Starbucks
Sacrilegious you say! You're probably right. But once in a while I get a craving for a huge Caramel Macchiato and we always love sitting in the courtyard around the fountain (Starbucks is in prime location in an old building on one corner of the Jardin).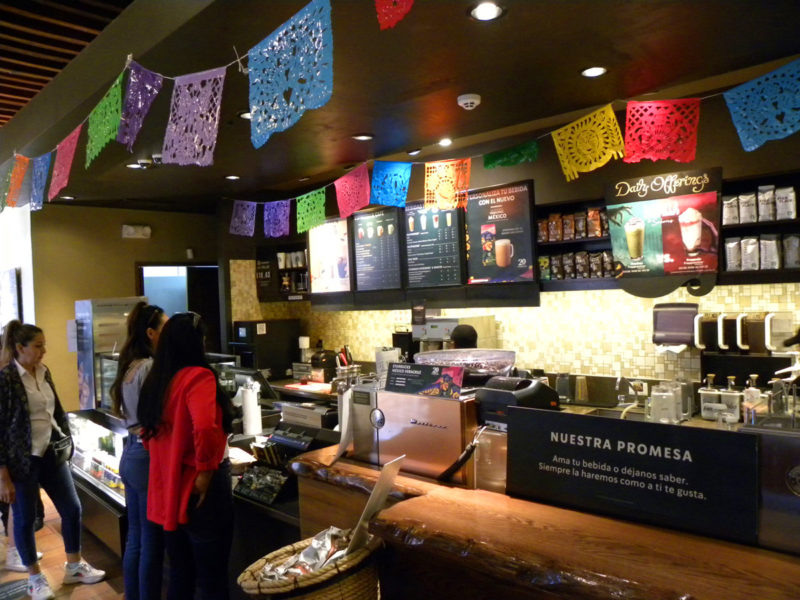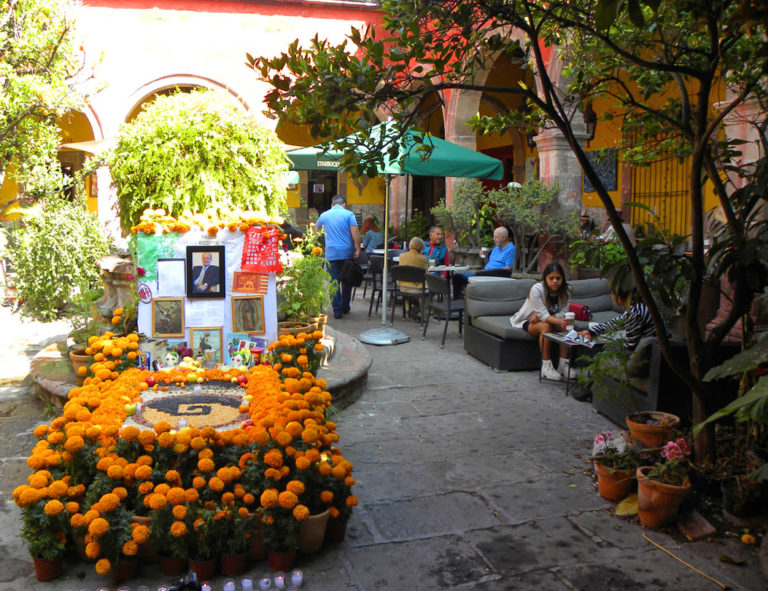 Café Rama
It looks small from the outside but it's huge and eclectic inside. Tables are large and comfortable. Their coffee is good but not extraordinary – but they include bread with jam and butter with your coffee. Just a really nice place to sit around and enjoy. Cafe Rama website.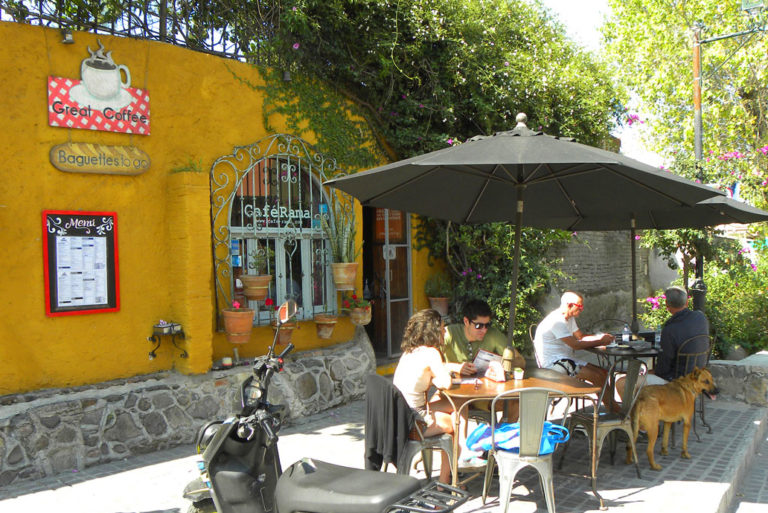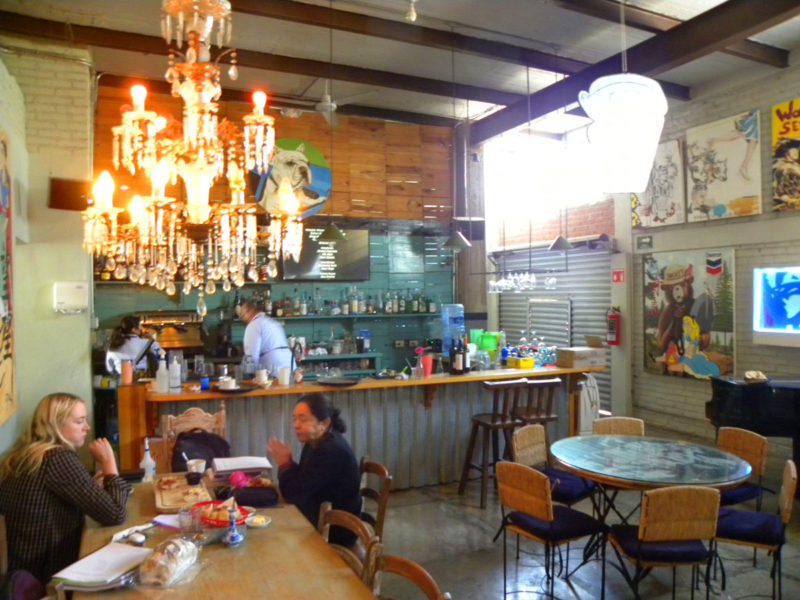 ---
---
Geek & Coffee
Right next to Fabrica la Aurora is this café which comprises of a building and a huge outdoor lot in a garden. It's a very relaxing place and you'll see people bring their dogs and kids.
Coffee and very good as is the food (which is mostly healthy-type stuff).
I was just introduced to this café but it's now one of my favorites. Their website.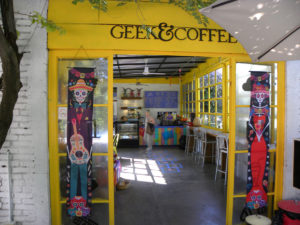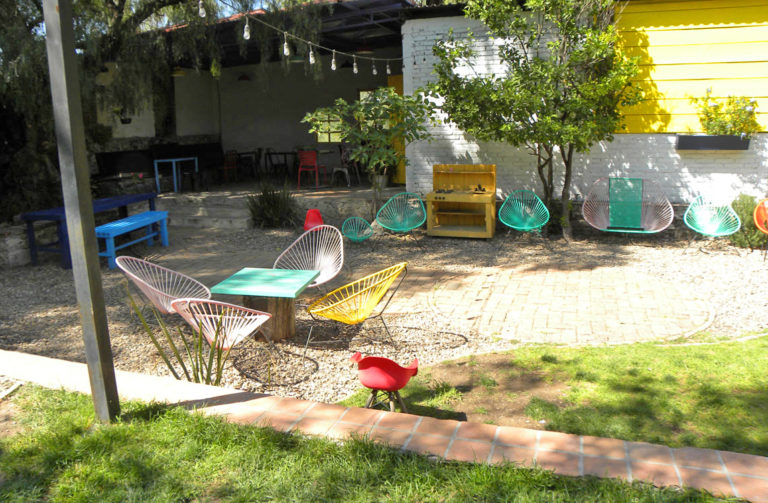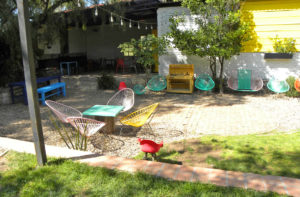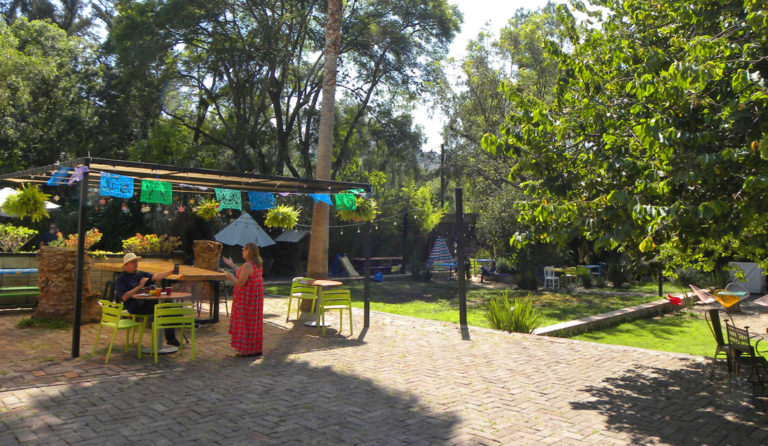 La Sacrista
An excellent café/restaurant situated in a courtyard across from Bellas Artes (officially Centro Cultural Ignacio Ramírez El Nigromante).
I've mentioned it before – this café is run by the same owners as Zenteno and Santa Ana. All is excellent, from the coffee to the breakfasts to the setting. La Sacrista website.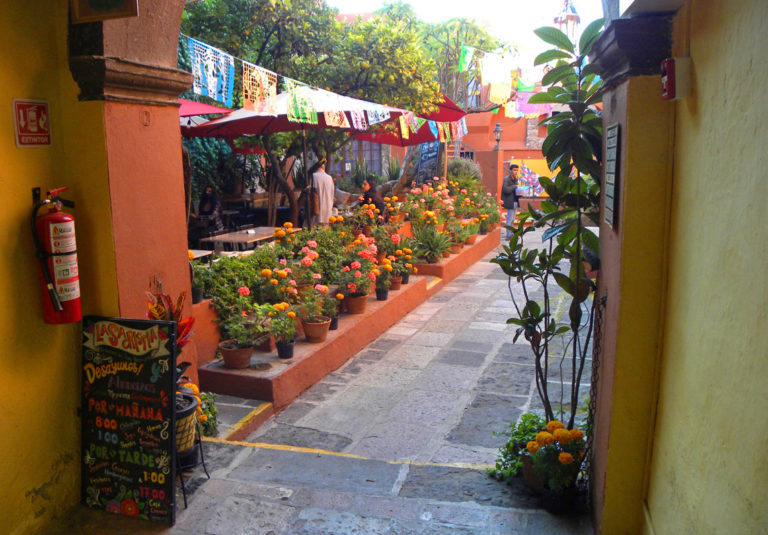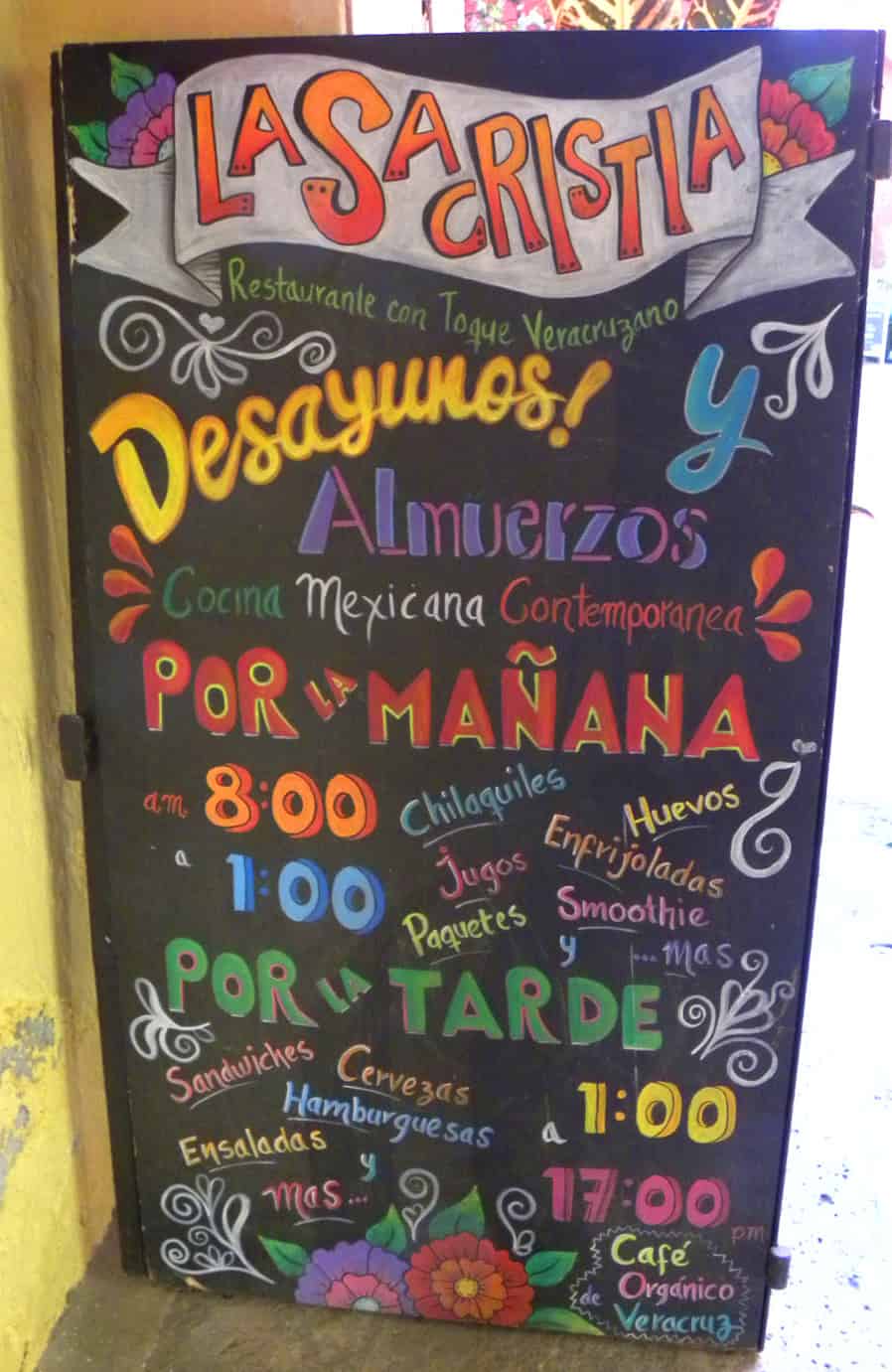 ---
---
Santa Ana
The public library used to have a café that wasn't so great. That's changed recently. The new Santa Ana Gastro Café is fantastic – great coffee, great food, and a very nice setting in the inner courtyard of the library. It has become our new favorite place to go for breakfast in San Miguel. Their FB page.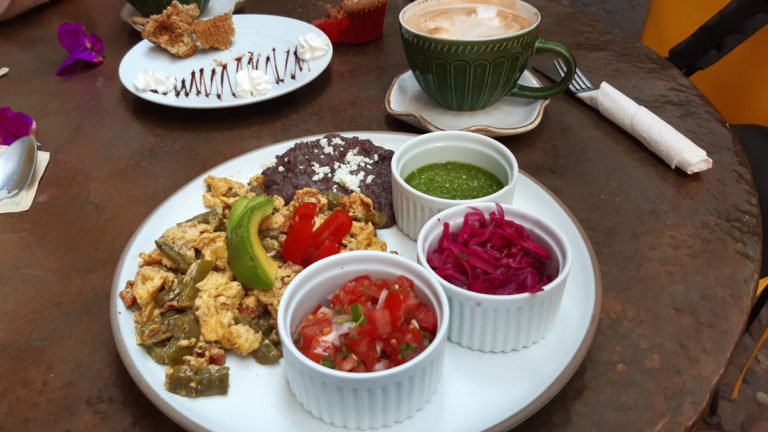 Omissions: many lists covering "Best Cafés" in San Miguel de Allende include Inside Café (too "happening" for our taste. We went in and it was jam packed with young people), Lavanda (which has a line up outside), and Ki'bok (which we also found too trendy). As I say up top, there are too many good coffee shops in San Miguel and waiting in line somewhere for a coffee just seems like a dumb thing to do…
---
---