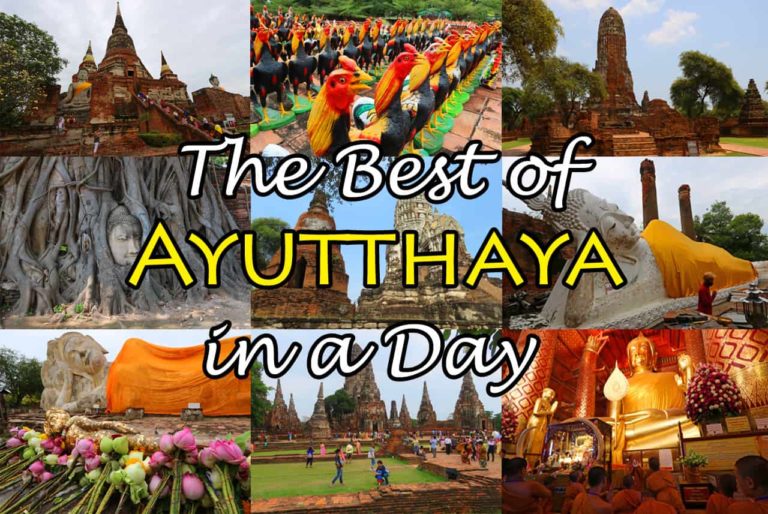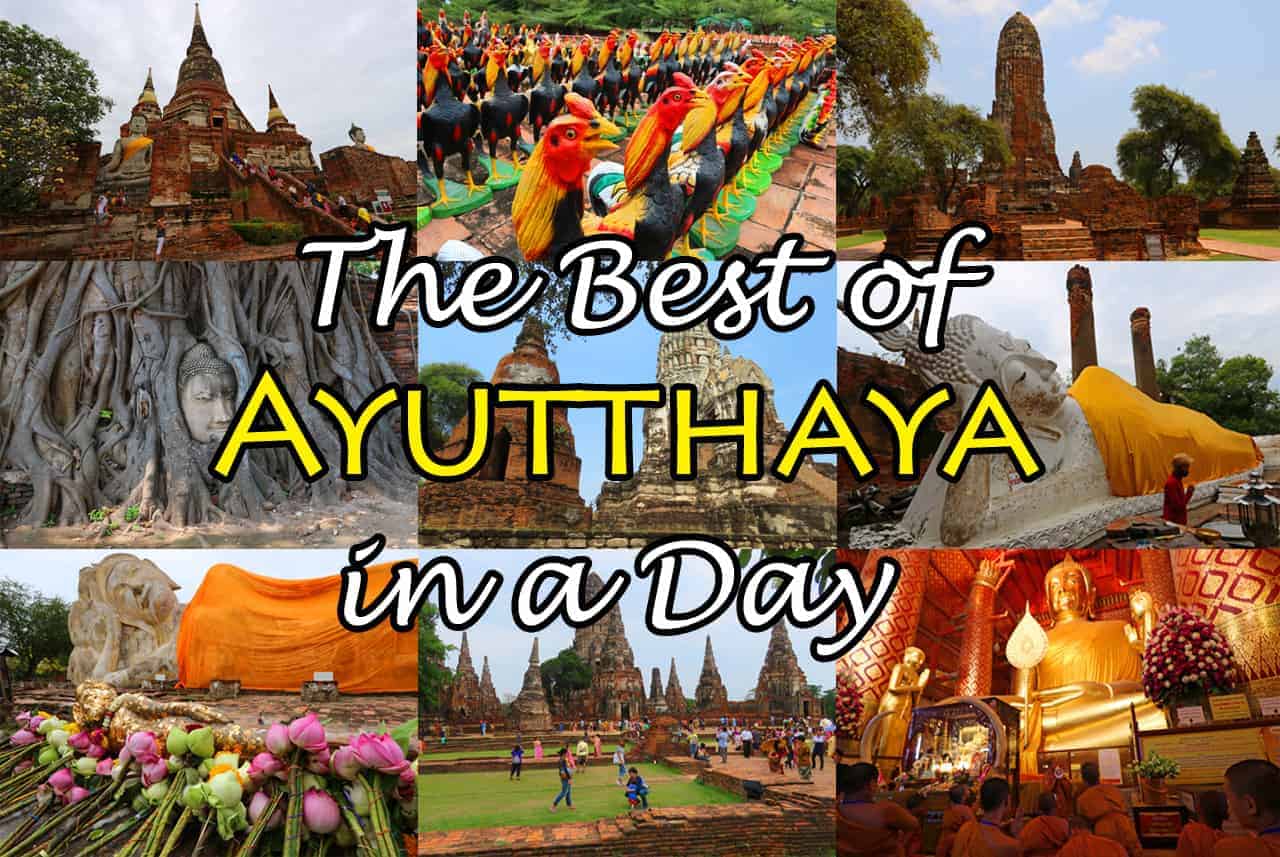 The Best of Ayutthaya in a Day

Ayutthaya was the 2nd capital of the Kingdom of Siam between 1350 and 1767.
Our first visit to Ayutthaya was 10 years ago. We had come on a daytrip and had been so incredibly impressed by the temples we had seen on that visit that this time I scheduled 3 nights (2 full days) in Ayutthaya. In hindsight that was a mistake. I'll explain that further below.
How to get to Ayutthaya by yourself
Train is the cheapest option. Buy a 3rd class seat – it'll cost you 15 Baht (about 50 cents US) and will take on average 2 hours from Bangkok's centrally located Hua Lamphong Railway station. And there are tons of trains doing the route throughout the day.
.
How to see the Highlights of Ayutthaya
Hire a Tuk Tuk when you arrive in Ayutthaya. It's the easiest way to see a whole bunch of temples in a day. When you get off the train you'll have Tuk tuk drivers asking you if you want to hire them. Pick one you like. The going rate is 200 Baht an hour. Tell them the temples you want to visit (that's the next section).
You can also take a day tour from Bangkok which is the easiest thing to do. I'll cover that further below.
---
---
Temples you HAVE to see in Ayutthaya
1. Wat Mahathat (the temple with the Buddha head in a tree)
One of the oldest temples (built in the 13th century). Wat Mahathat was the most important temple in the kingdom and Royal ceremonies were held there. Today there are lots of ruins and Buddhas with their heads chopped off. The consensus is that this was done by the Burmese when they sacked the city in 1767 (although I've heard others say that this was the work of looters). The temple is also the site of the most famous photo opportunity in Ayuthaya – the Buddha head located within the roots of a giant tree.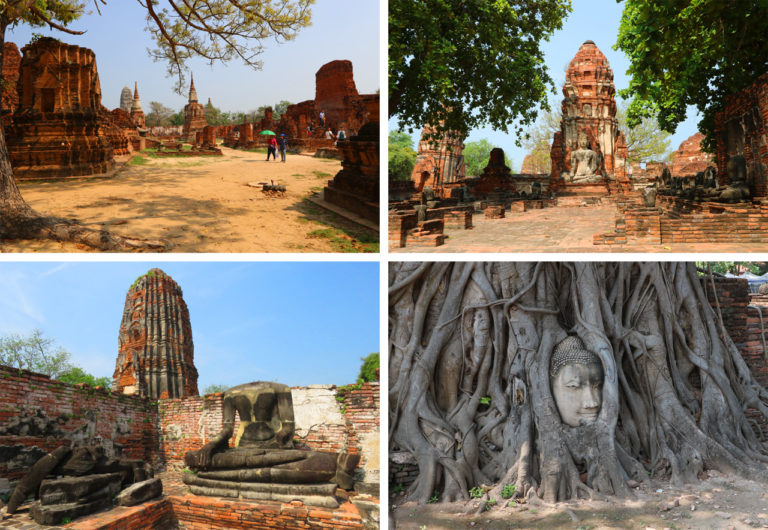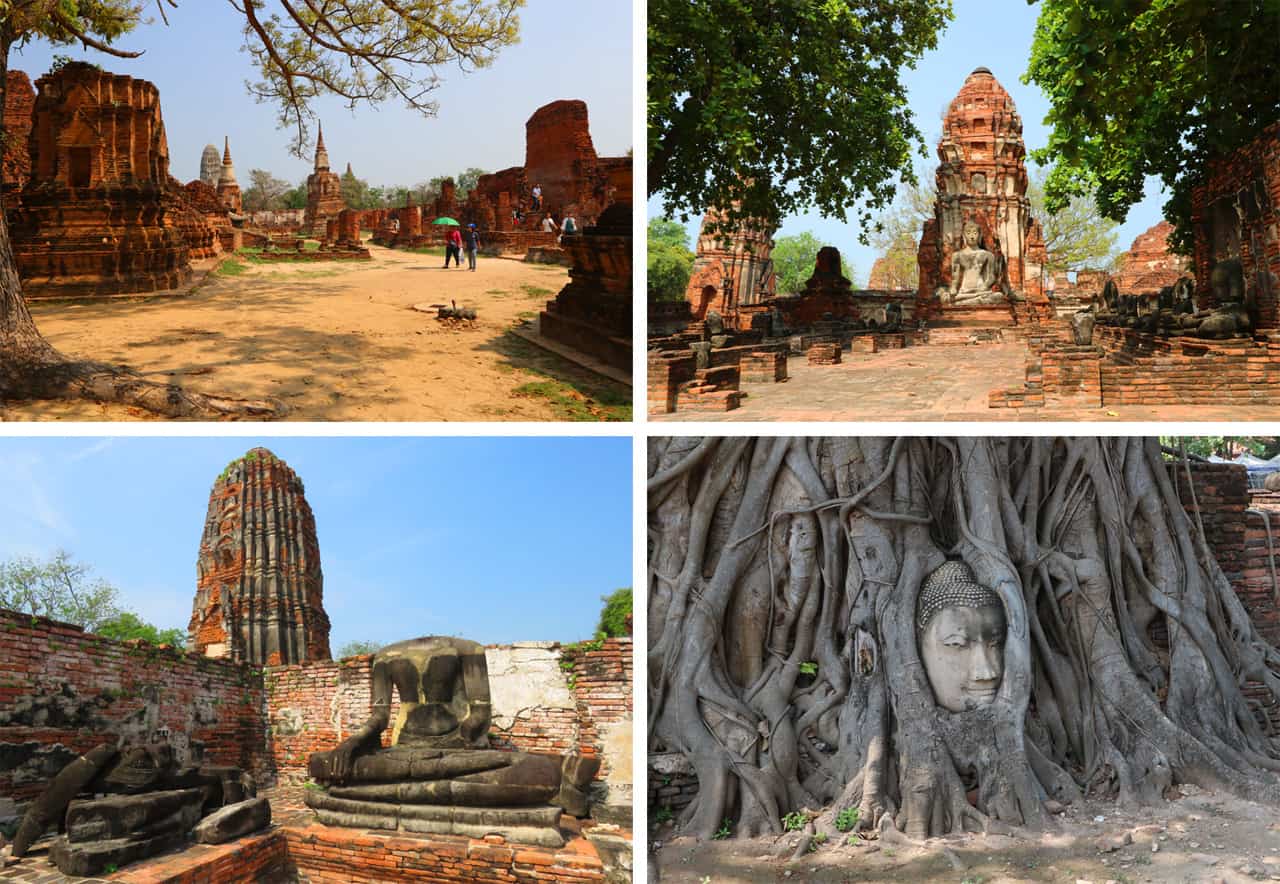 ---
---
2. Wat Ratchaburana (the temple with the incredible prang)
This temple has the most incredible Khmer-style prang (tower-like spire) in Ayutthaya. When King Intharacharthirat died in 1424, two of his sons killed each other fighting for the throne. A 3rd brother took power and had this temple built in their remembrance. You can climb inside the prang for nice views.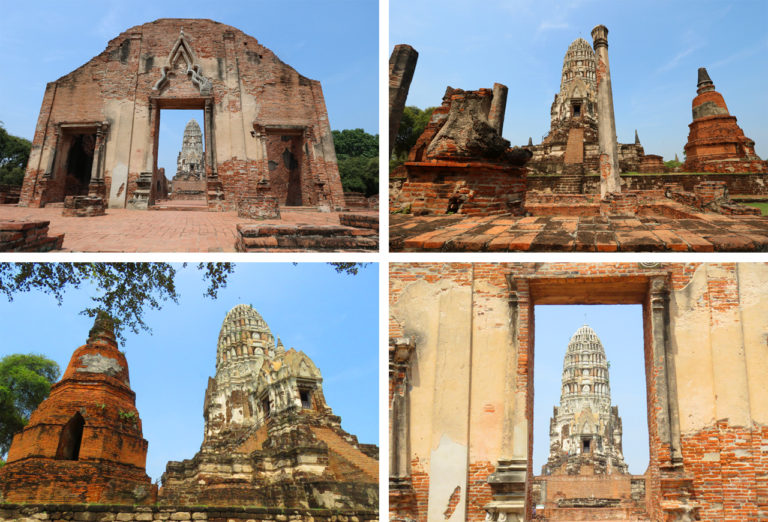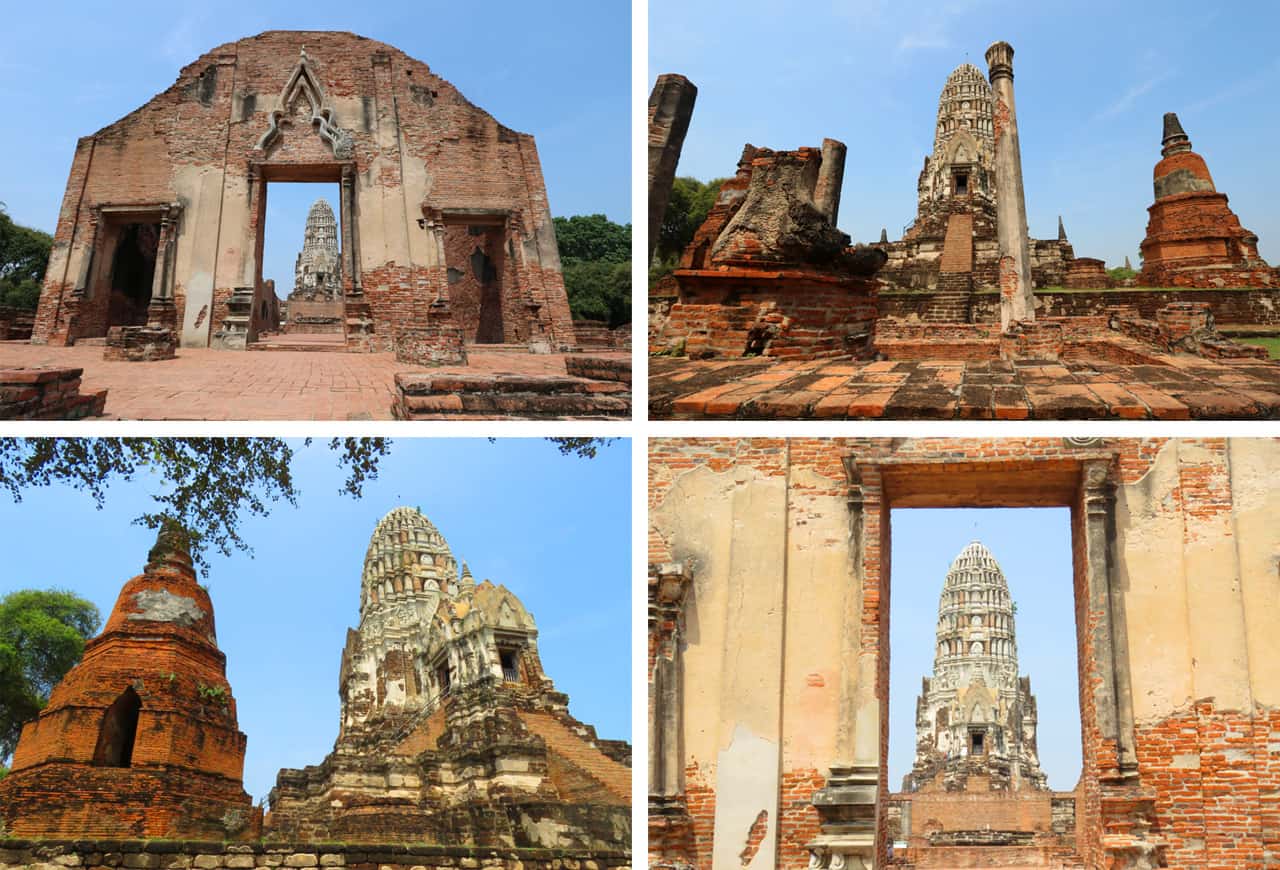 3. Wat Phra Sri Sanphet (the temple with the 3 Chedis)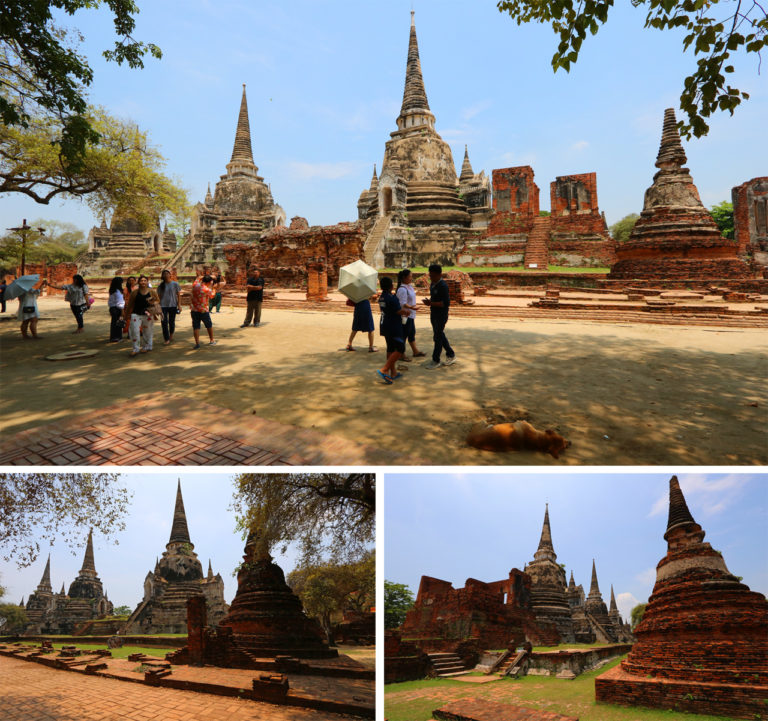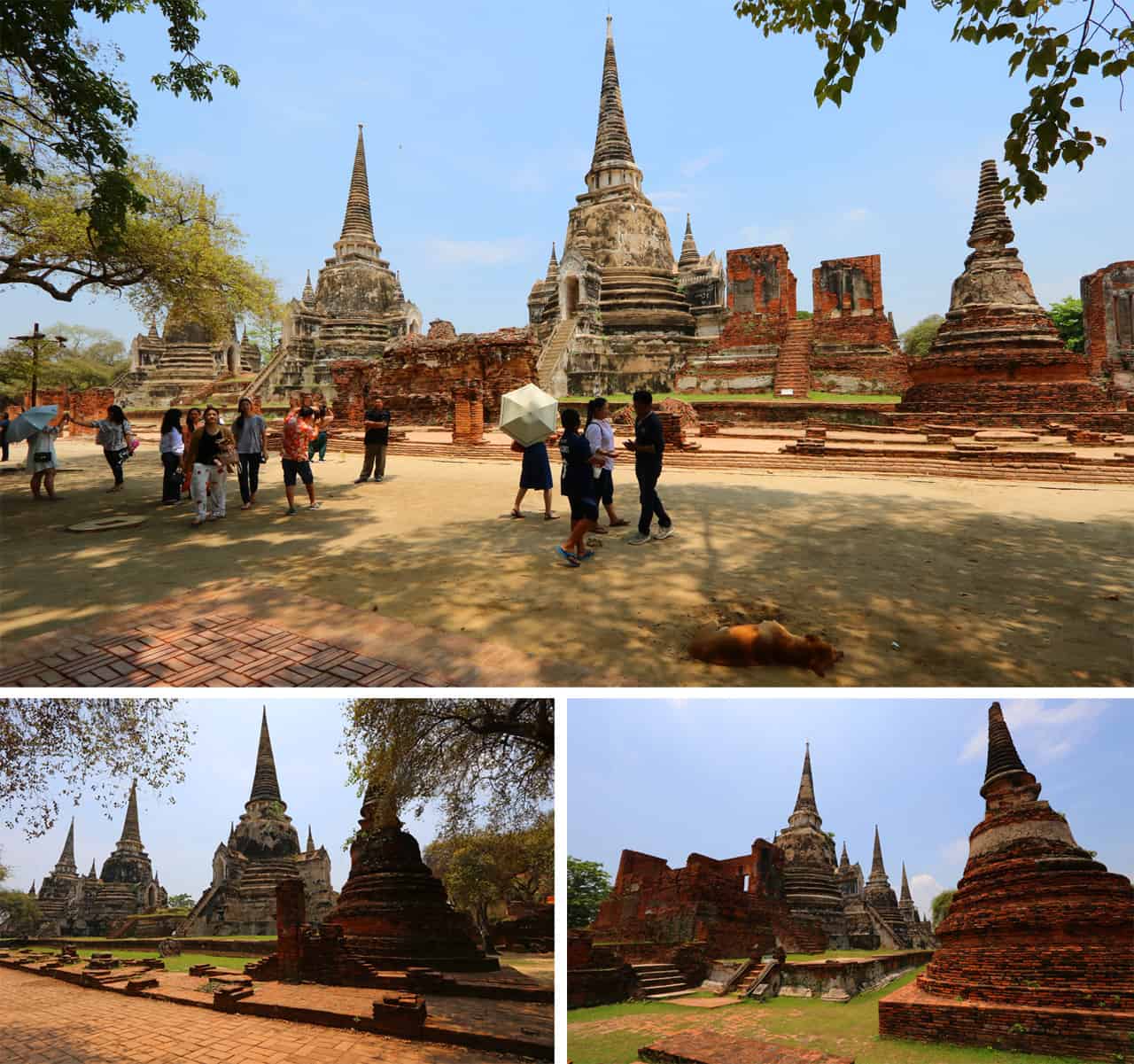 A large temple complex with a row of 3 huge Chedis. This temple used to be in what was the Royal Palace of Ayutthaya and at the time it housed a 16 meter high gold-covered Buddha image (which was destroyed and melted down). Note: Right next to the chedis is a modern hall containing Phra Mongkhon Bophit, a 12 meter Buddha image. Make sure to visit it while you're here.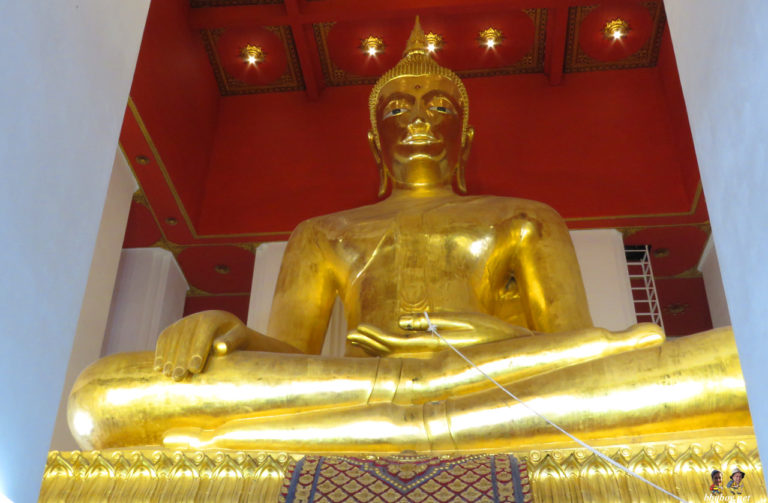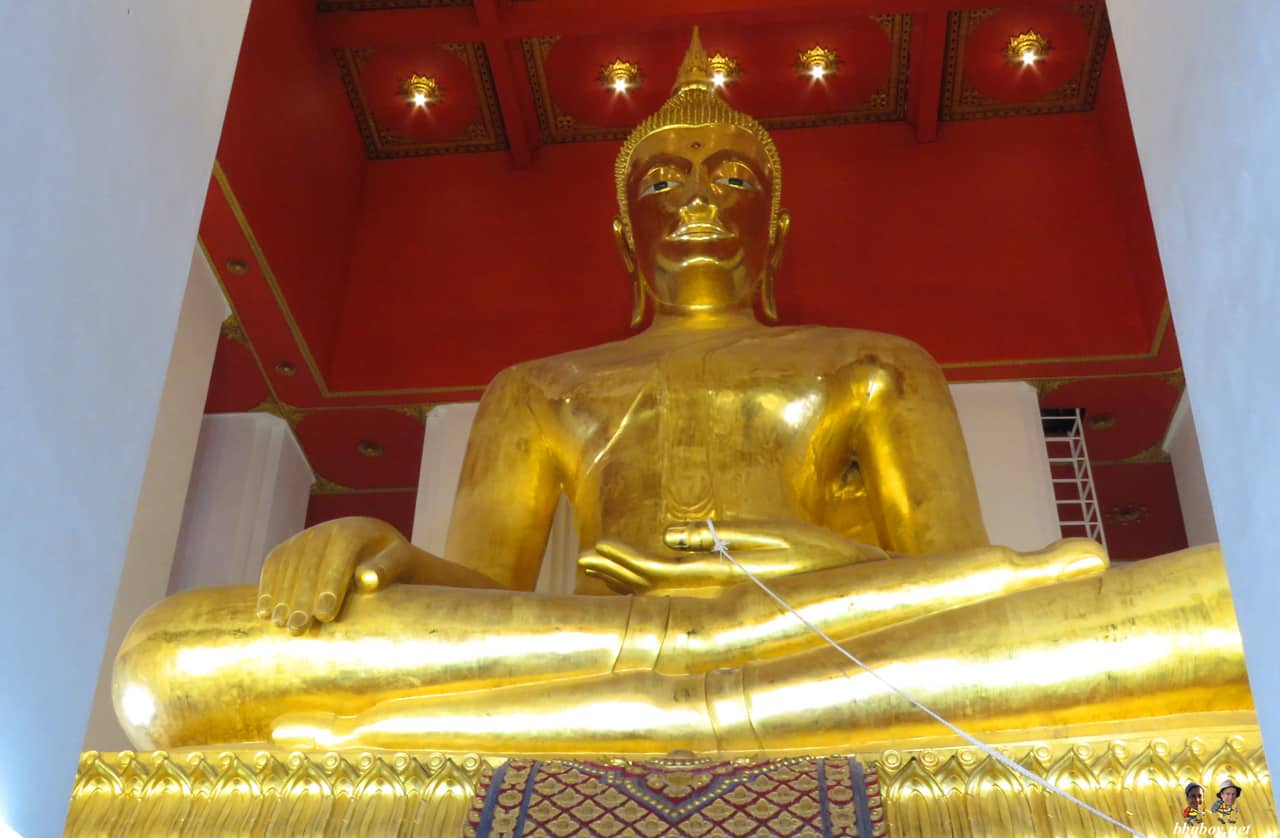 ---
---
4. Wat Yai Chai Mongkhon (the temple with a huge amount of Buddhas)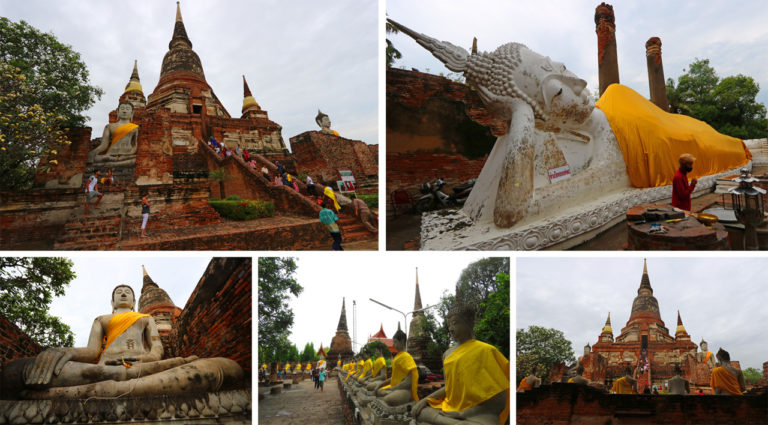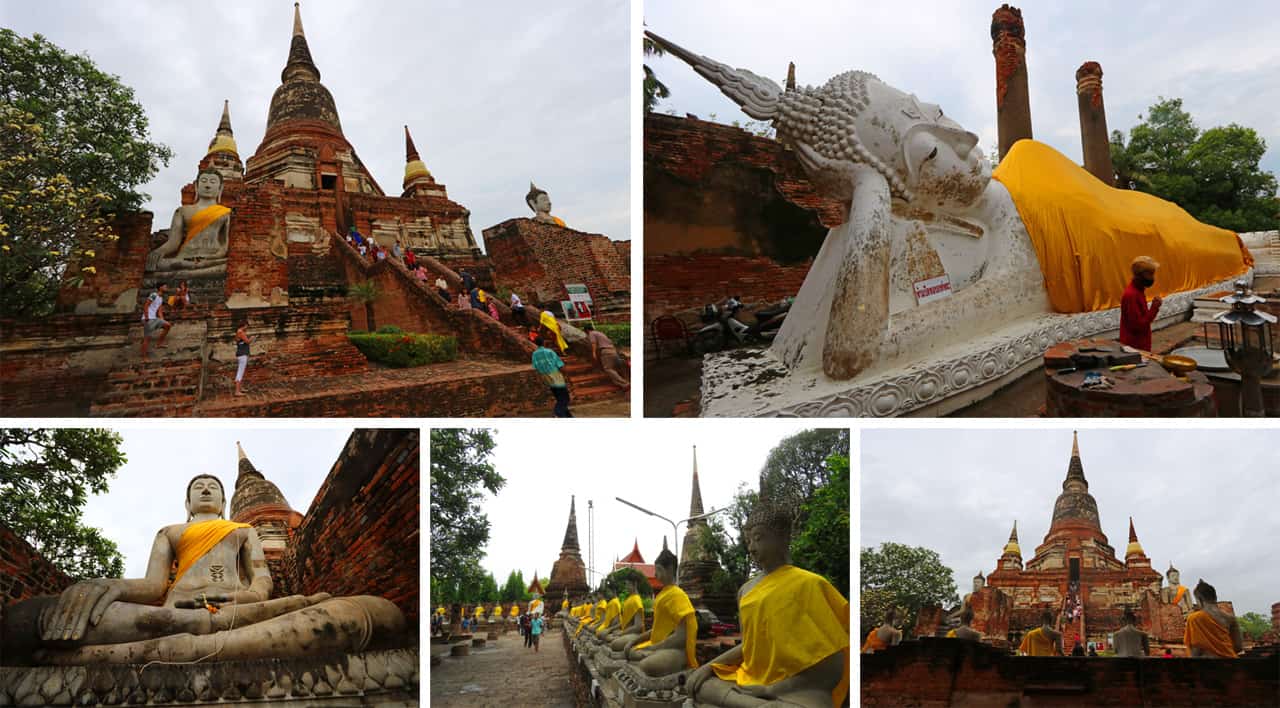 A large, very photogenic temple complex with rows of restored Buddhas looking over a huge chedi (which you can climb for great views). Lots to see, including a large reclining Buddha and many smaller chedis. Note: Very close to Wat Yai Chai Mongkhon is Wat Phanan Choeng, a modern complex which houses a beautiful 14.25 meter high Buddha. It is a favorite of Thais who come here to pray.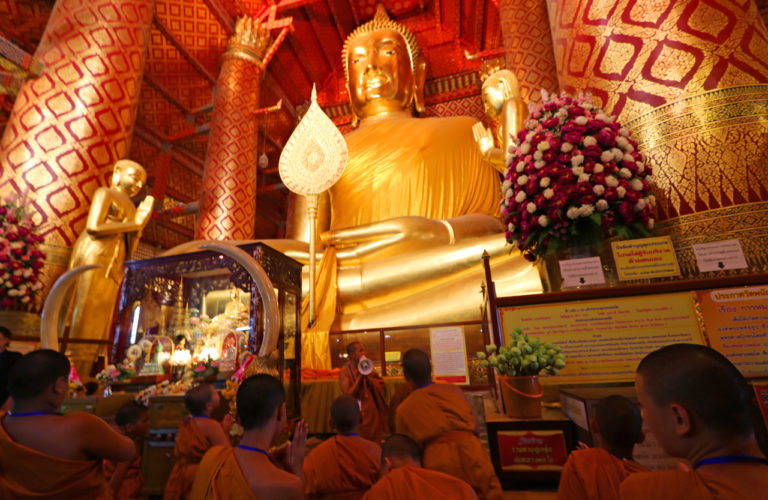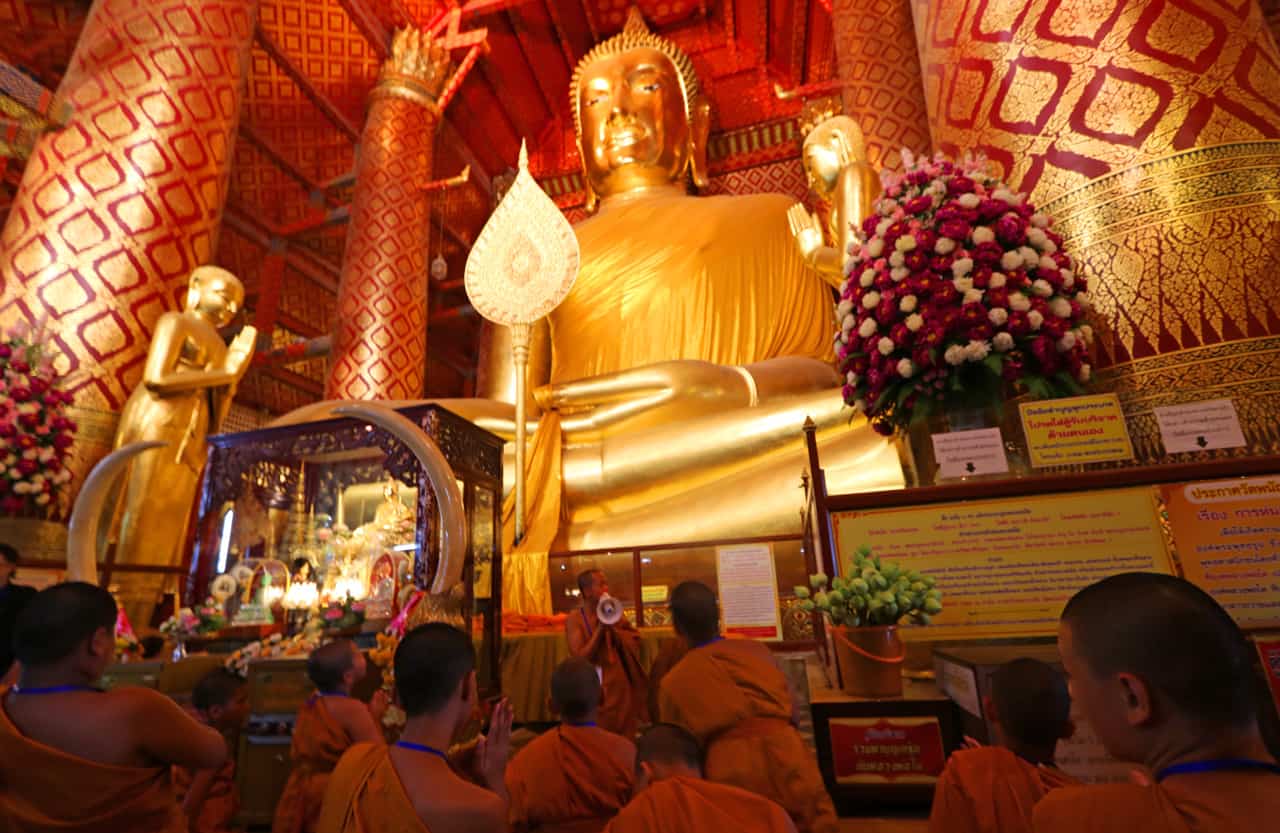 5. Wat Chaiwatthanaram (the huge river temple complex)
A huge Khmer-style temple complex located along the river. It has a huge main prang surrounded by 4 chedis and over 120 seated Buddhas. This temple is a favorite of visitors who come here, rent a traditional Thai custom, and spend the day taking selfies of themselves around the temple grounds.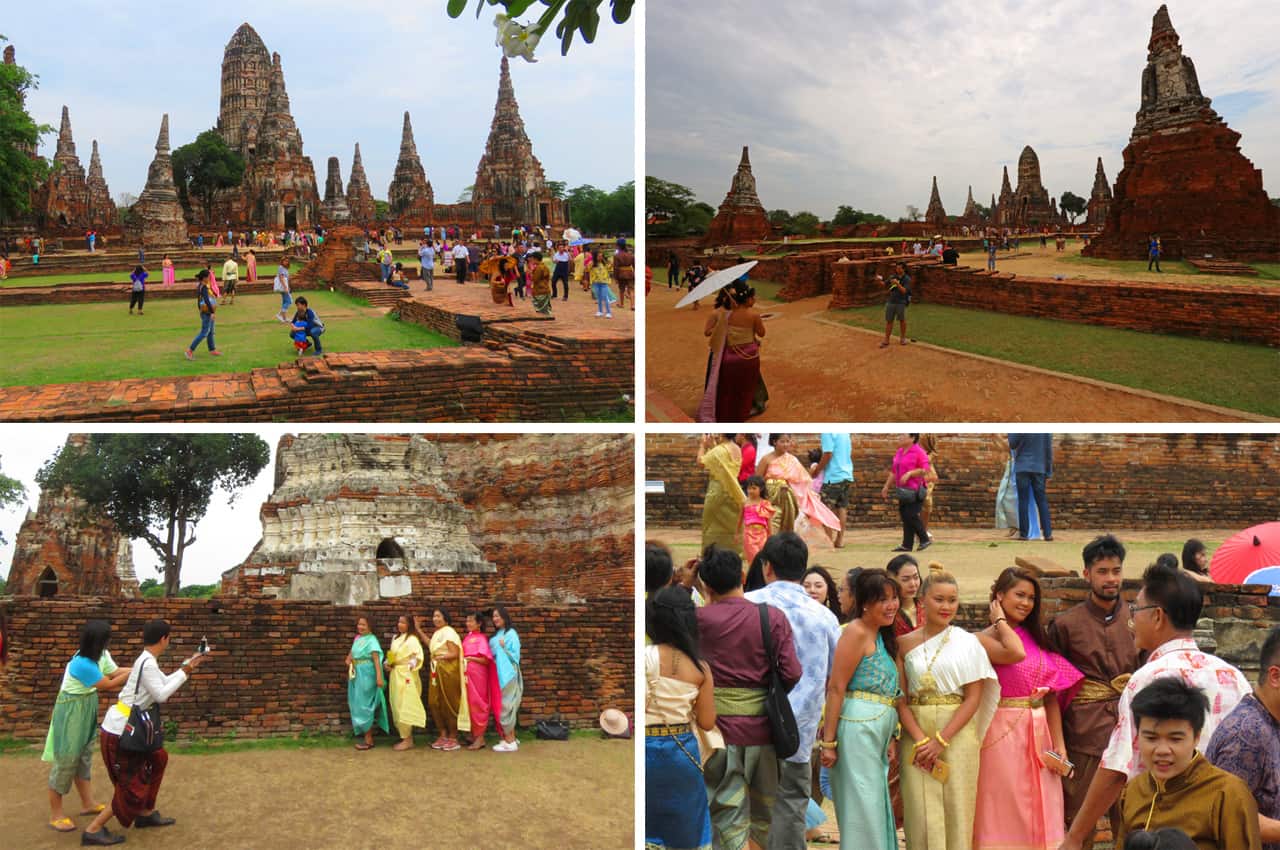 ---
---
The above 5 temples are "must sees" in Ayutthaya.
I figure you need anywhere between 4 and 5 hours to visit these temples if visiting by Tuk Tuk (allowing for a leisurely pace).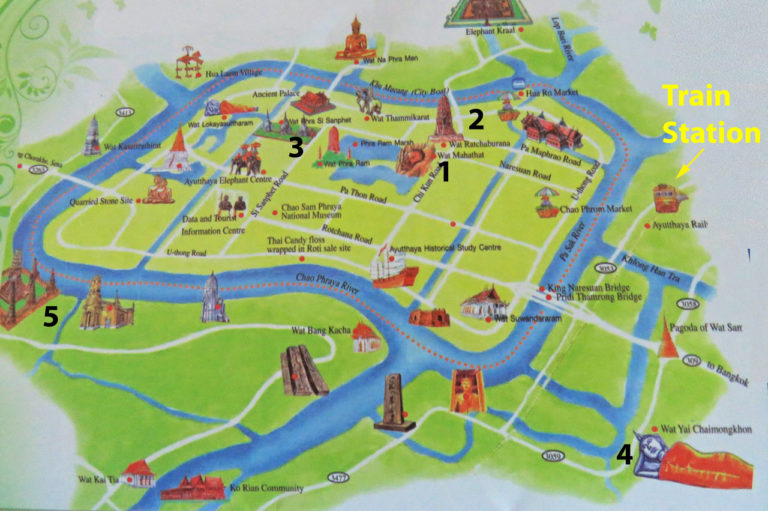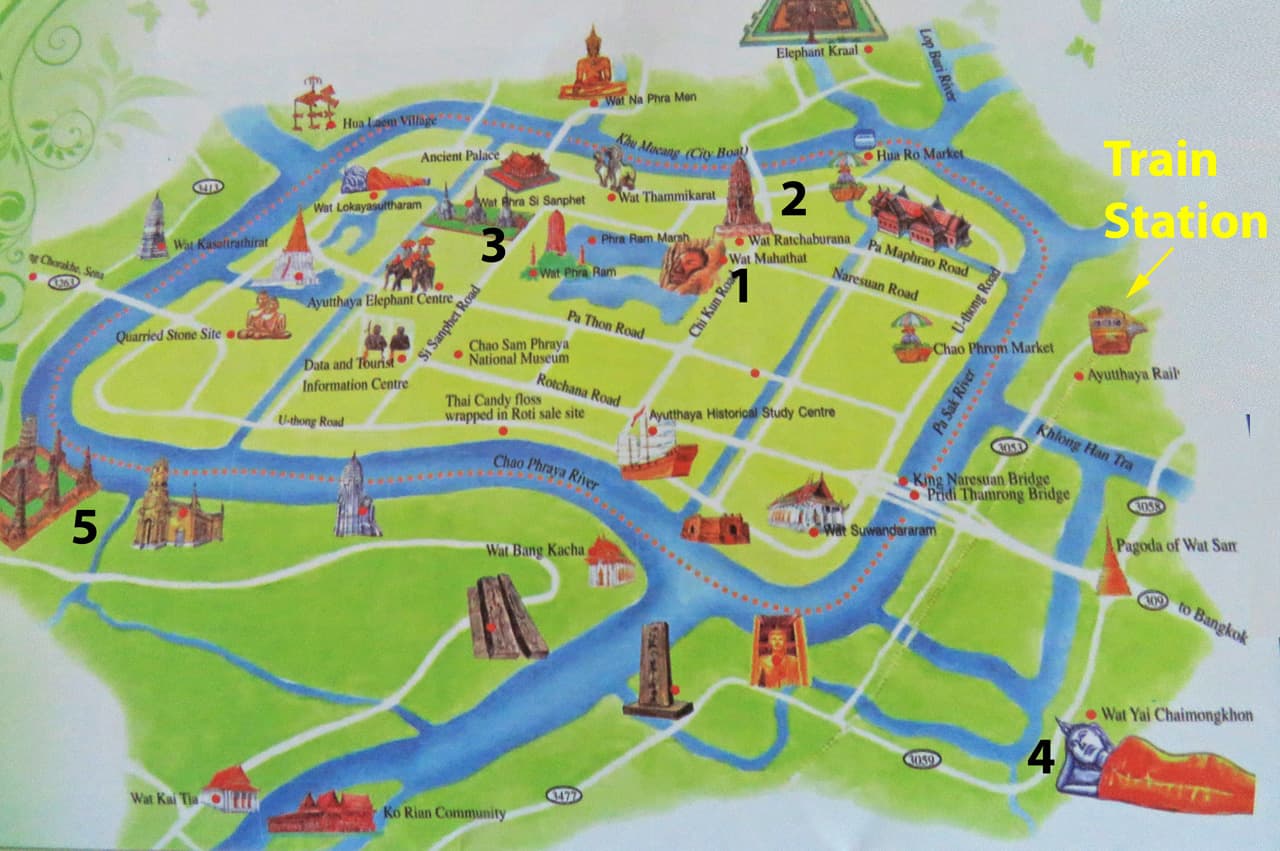 .
Want to add a few more temples?
I would suggest:
– Wat Phra Ram. Temple complex with huge prang right next to Wat Phra Sri Sanphet.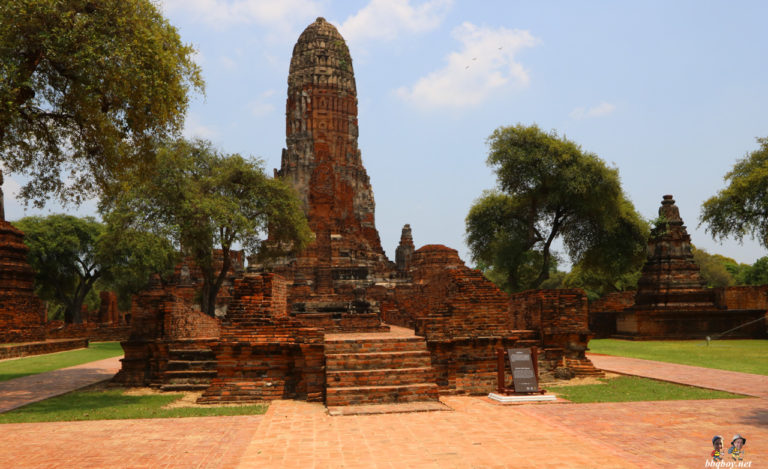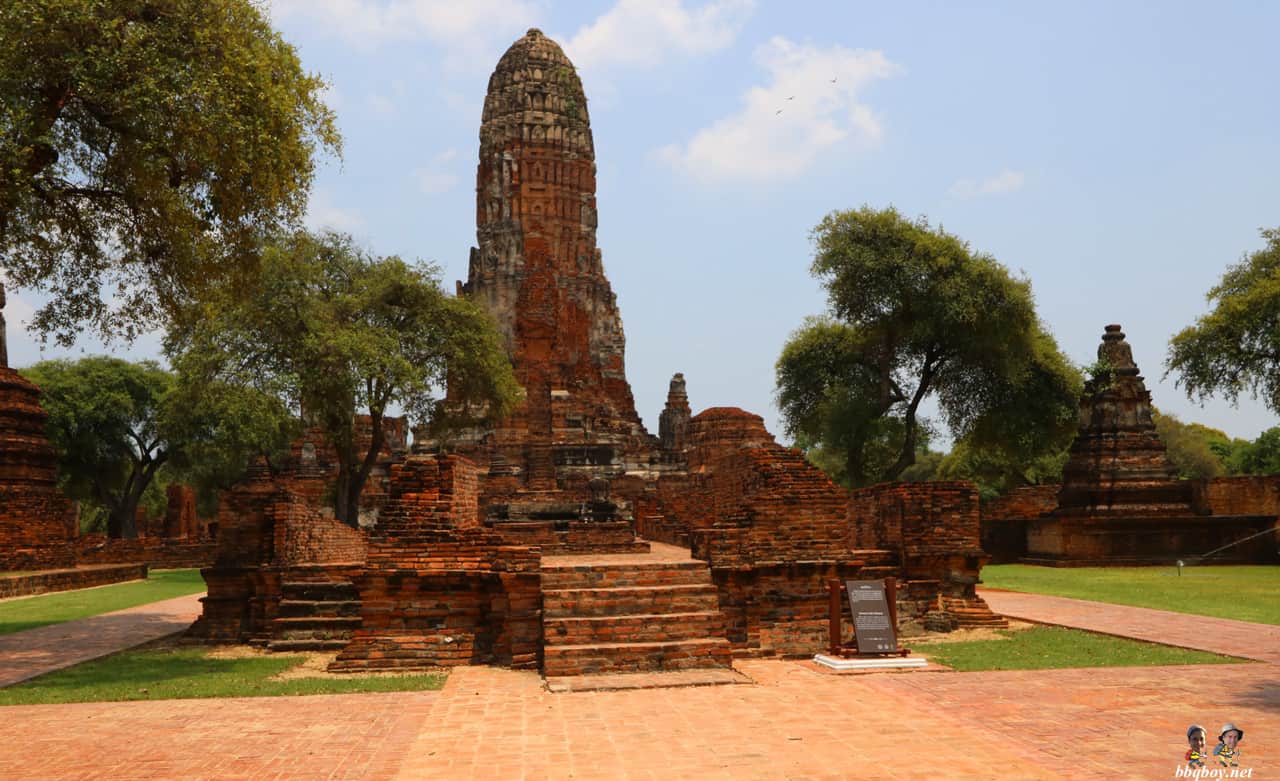 – Wat Thammikarat. Lion figures around a chedi. Huge amount of roosters (based on a legend of a wager over a cock fight )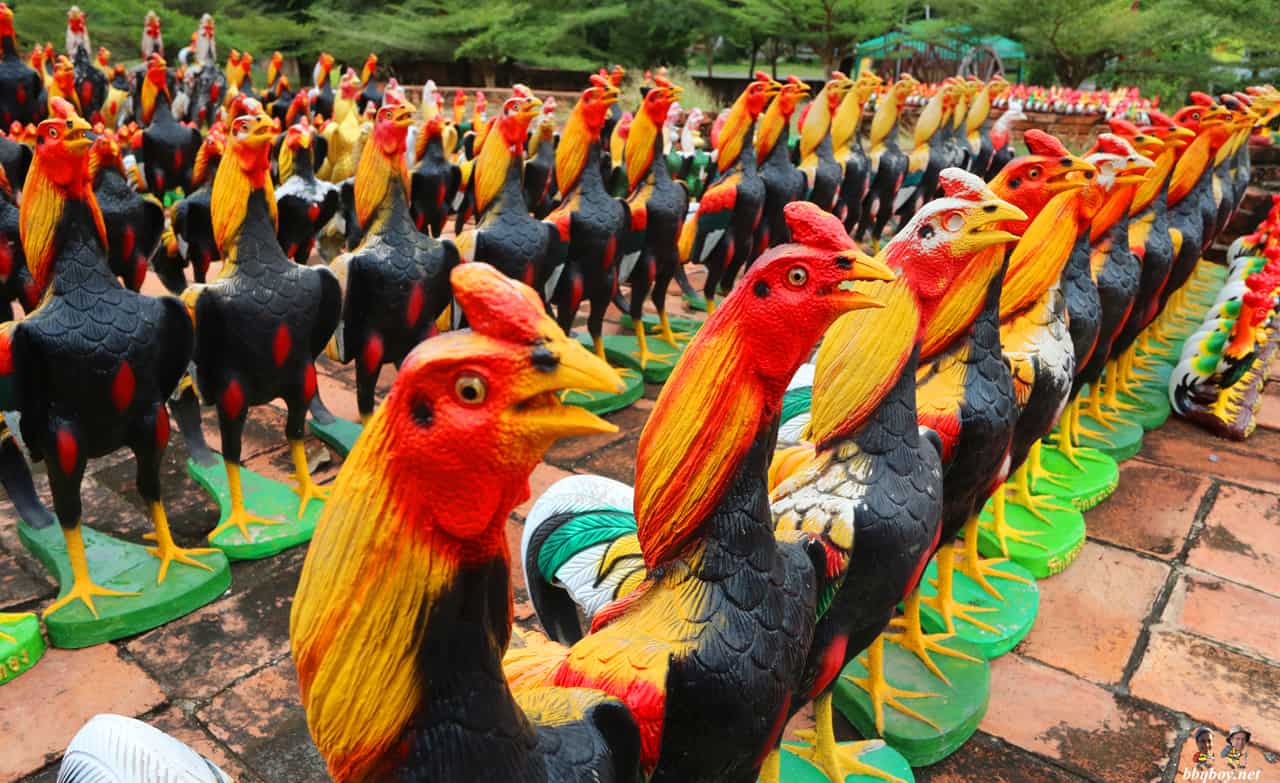 ---
---
– Wat Lokaya Sutha. A huge reclining Buddha.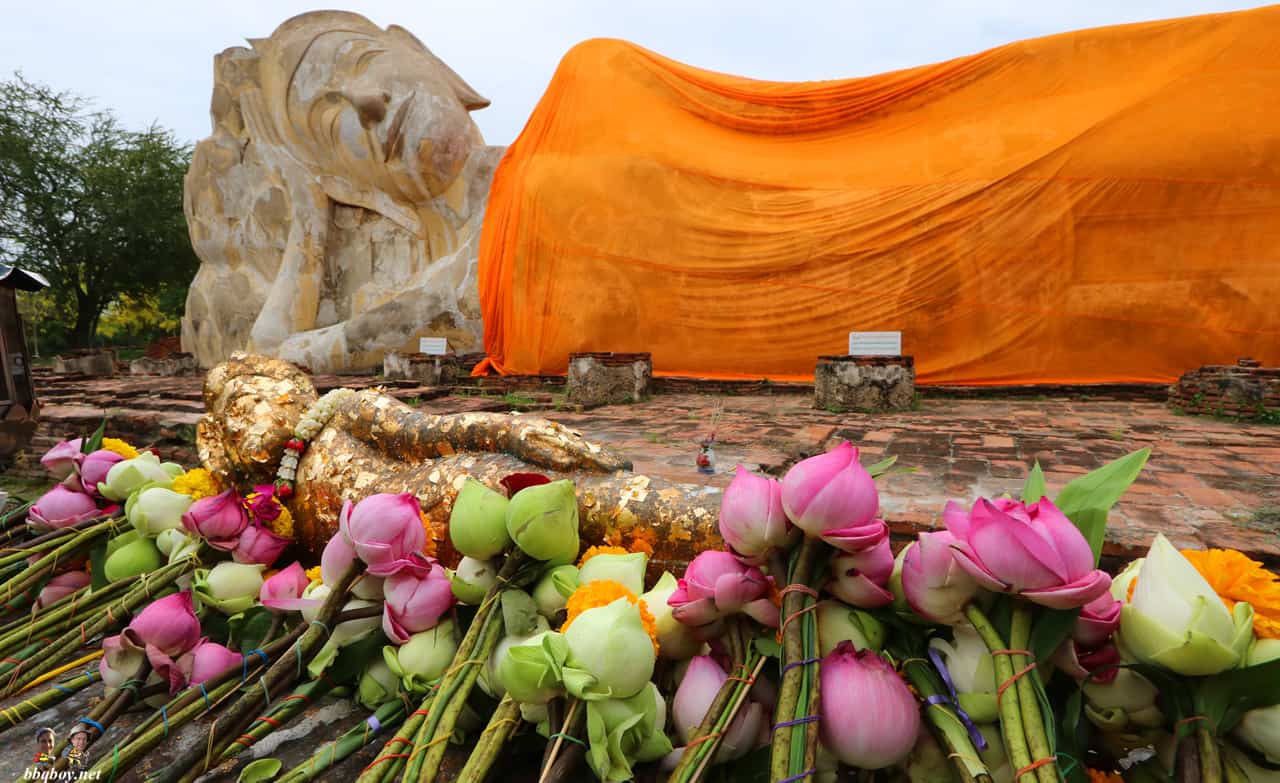 By the time you've finished all the above you'll be ready to take the train back to Bangkok.
So why would I not recommend an overnight stay in Ayutthaya?
We stayed 3 nights in a small family run place near the Historic Center. We felt a bit stuck at times.
1) Outside of the temples, Ayutthaya is just not a very pretty place and when night falls you don't want to be out. Streets are dark and I don't think we've seen any town with as many stray dogs.
2) No Tuk Tuks or Taxis run at night. Our host recommended going to a restaurant at the river – but failed to tell us how to get there except to walk. When asked she said there was no taxi or tuk tuk service to call.
3) You can see all the main temples in a full day.
Really, there just isn't any reason to stay in Ayutthaya overnight.
Instead, I would book a Day Trip from Bangkok. There are many options.
With a Private Driver. Note the price is per group, so it is very affordable if you are 2 or 3 people.
This very popular tour takes you to Ayutthaya in the morning, then back to Bangkok where you are taken on a river cruise that takes you past all the major temples in the capital. So you see the best of both Ayutthaya and Bangkok in one day.
---
---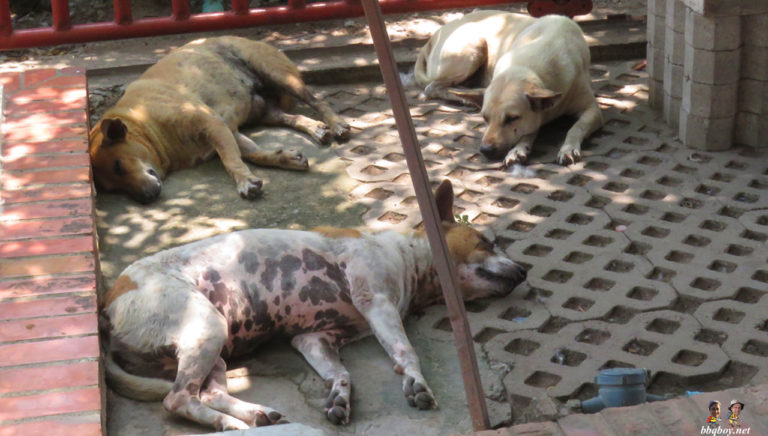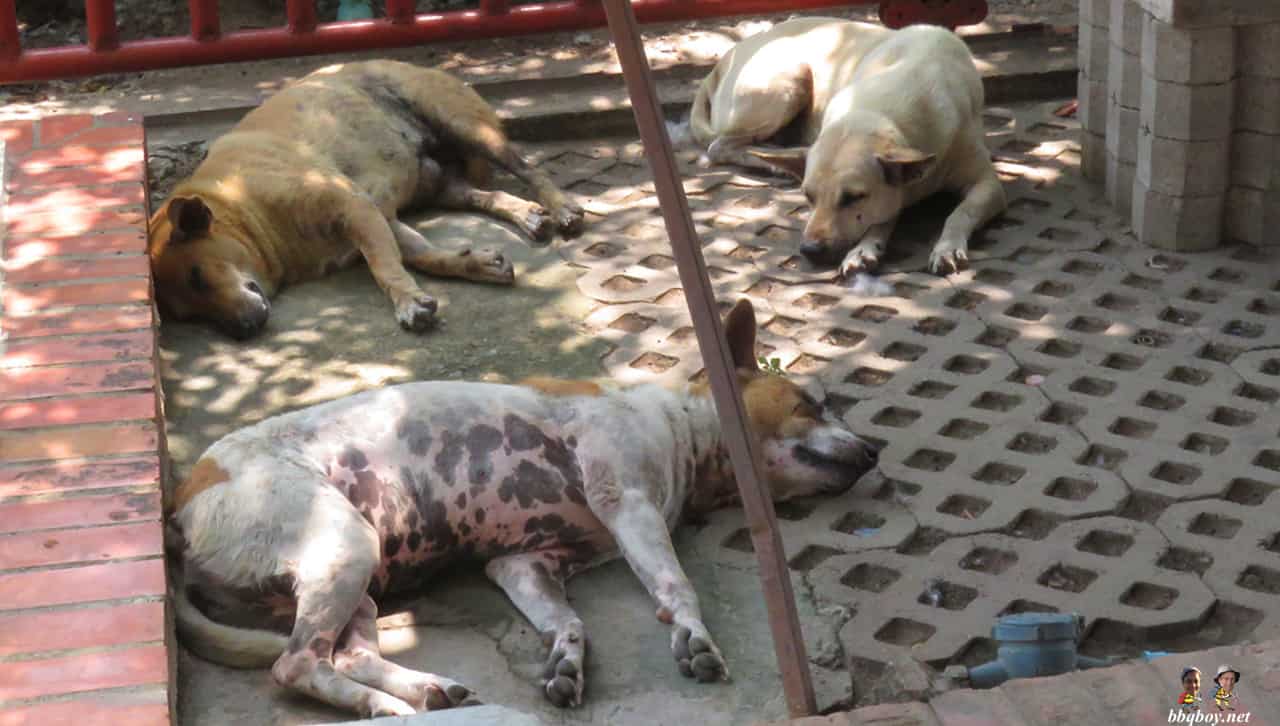 Have you been to Ayutthaya? What were your highlights?
Ps. If you find our blog helpful, please consider using our links to book your flights, hotels, tours, and car rentals. Have a look at our Travel Resources page.