Back in 2017 we lived in Croatia. We had a lot of things going on that year between work, moving to Split, and getting residency papers in order. Lissette was burned out and announced that she needed a week to herself somewhere to relax.
That somewhere was Vis.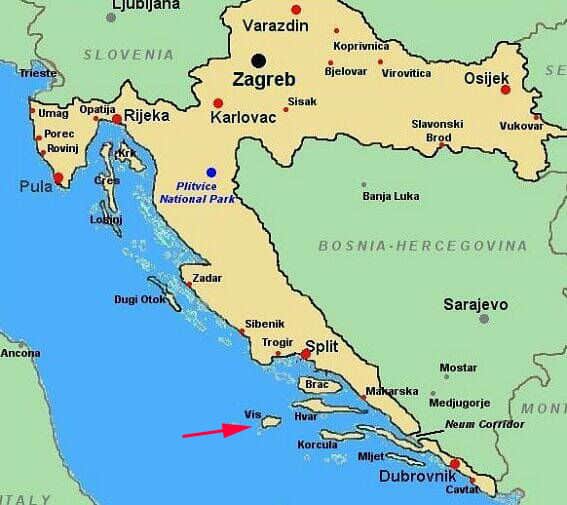 Why Vis?
Because Vis is the most relaxing, most peaceful island we've ever been. If you're looking for an authentic place not ruined by tourism and visited by Croatians (ask any Croatian which is their favorite island and most probably they'll say Vis) then Vis is the place to visit.
It's a beautiful place lined by rocky beaches, clear waters and pine trees. You can walk along the various bays that dot the island and find your own little spot of sand and water. Vis town is charming, with the typical little alleys (complete with those limestone pavements) that define most Croatian towns. You can find a quiet pizzeria or café and just sit there enjoying the tranquility of the island. Nothing is rushed on Vis. And you shouldn't be either – that's not what Vis is about.
What's THE thing to do in Vis? It's to relax. You'll see a lot of that in the many photos below.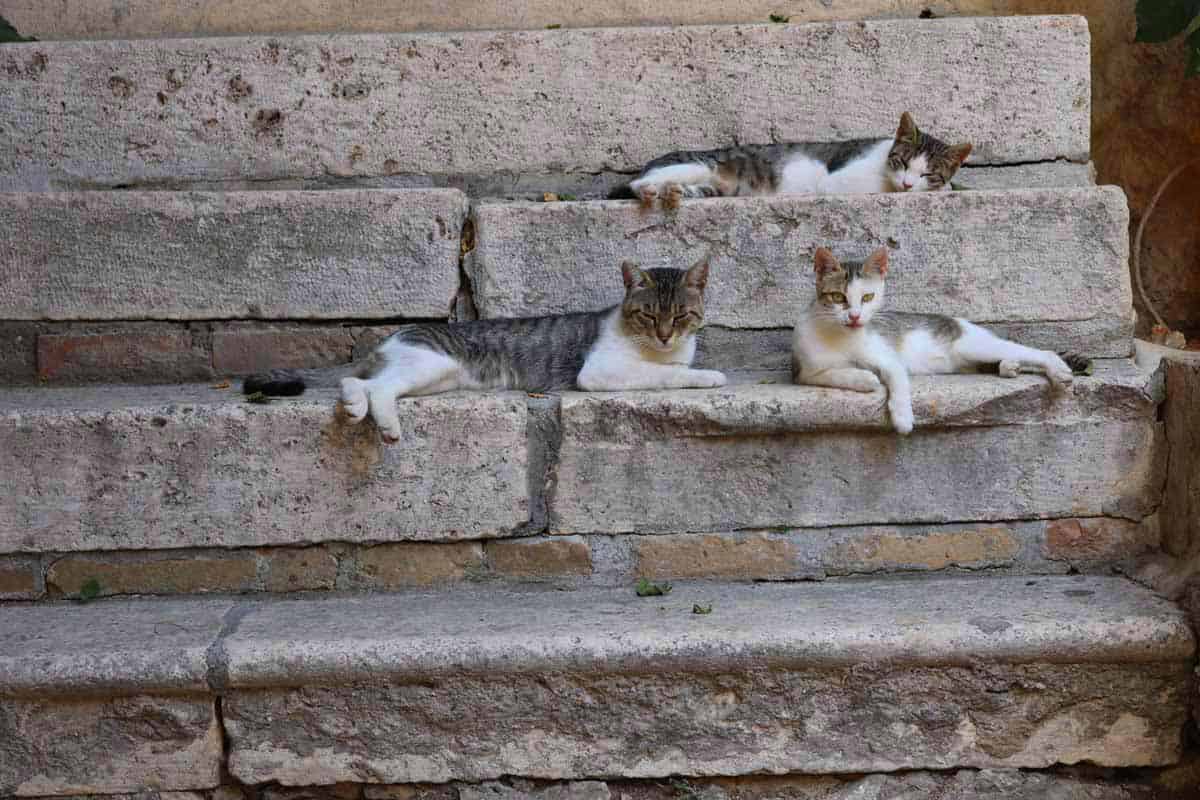 ---
---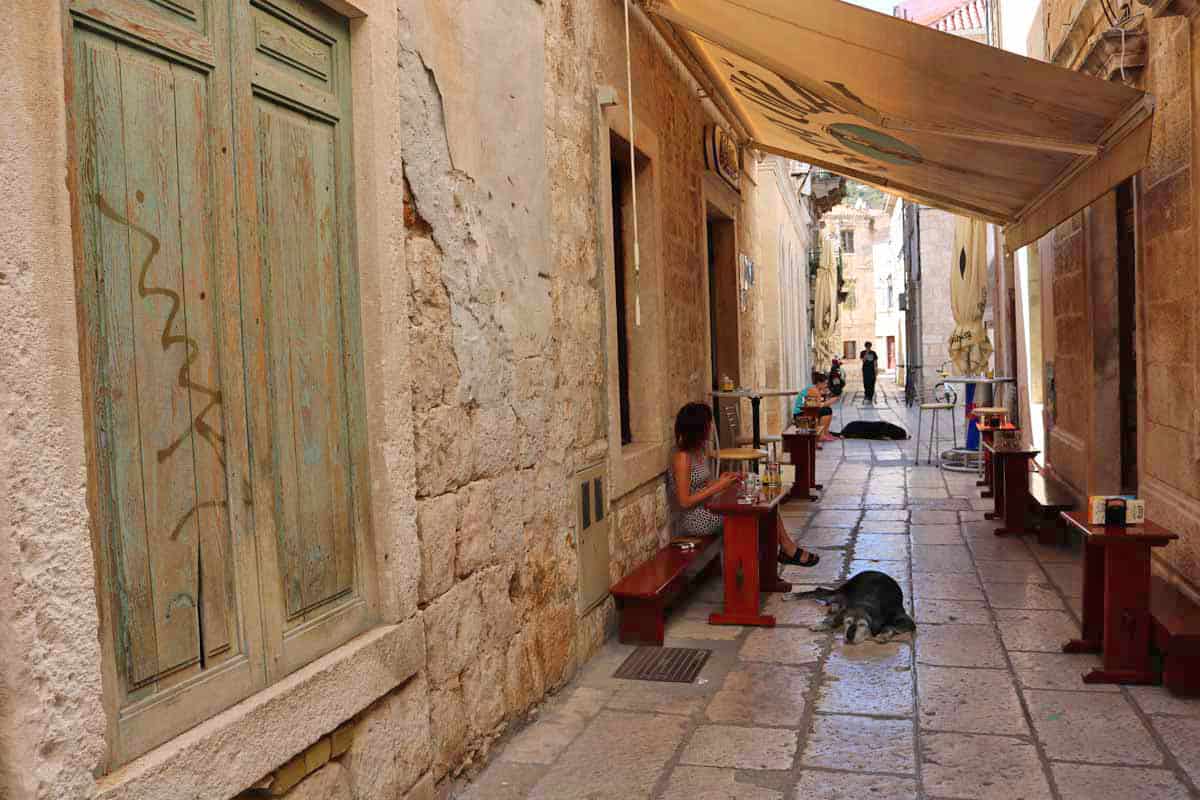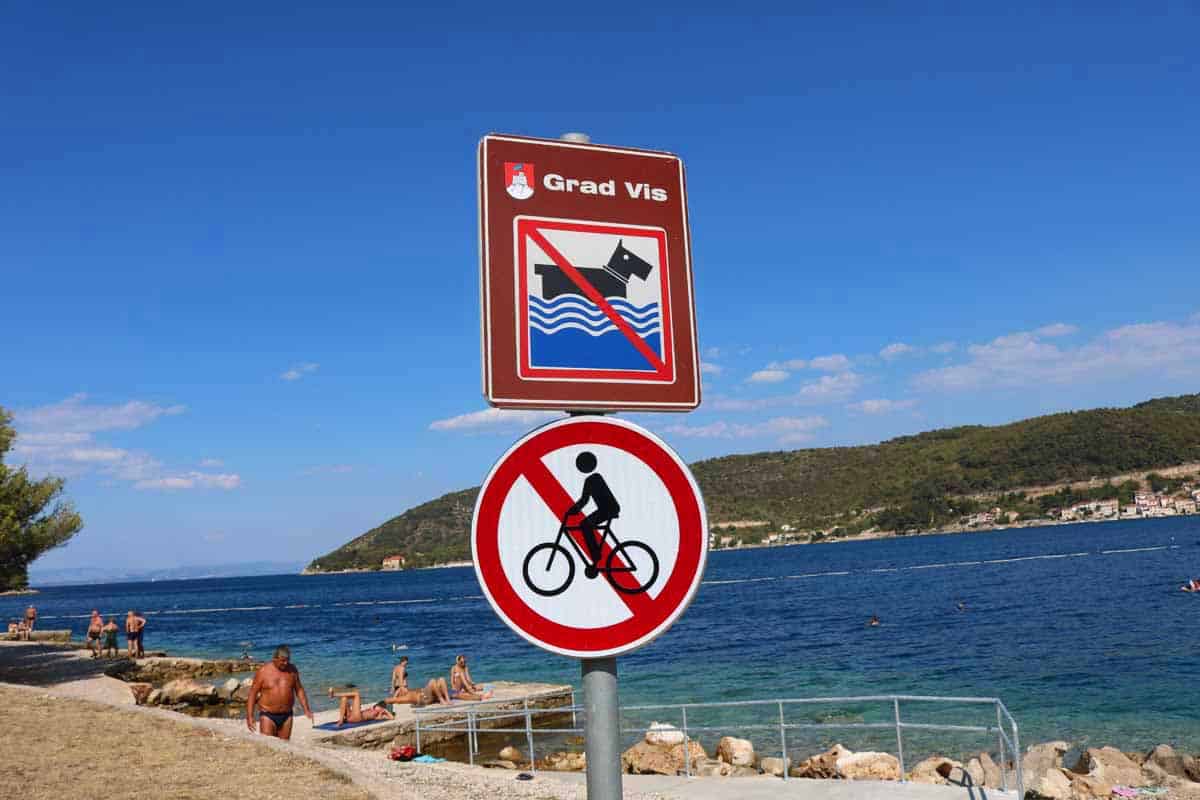 ---
---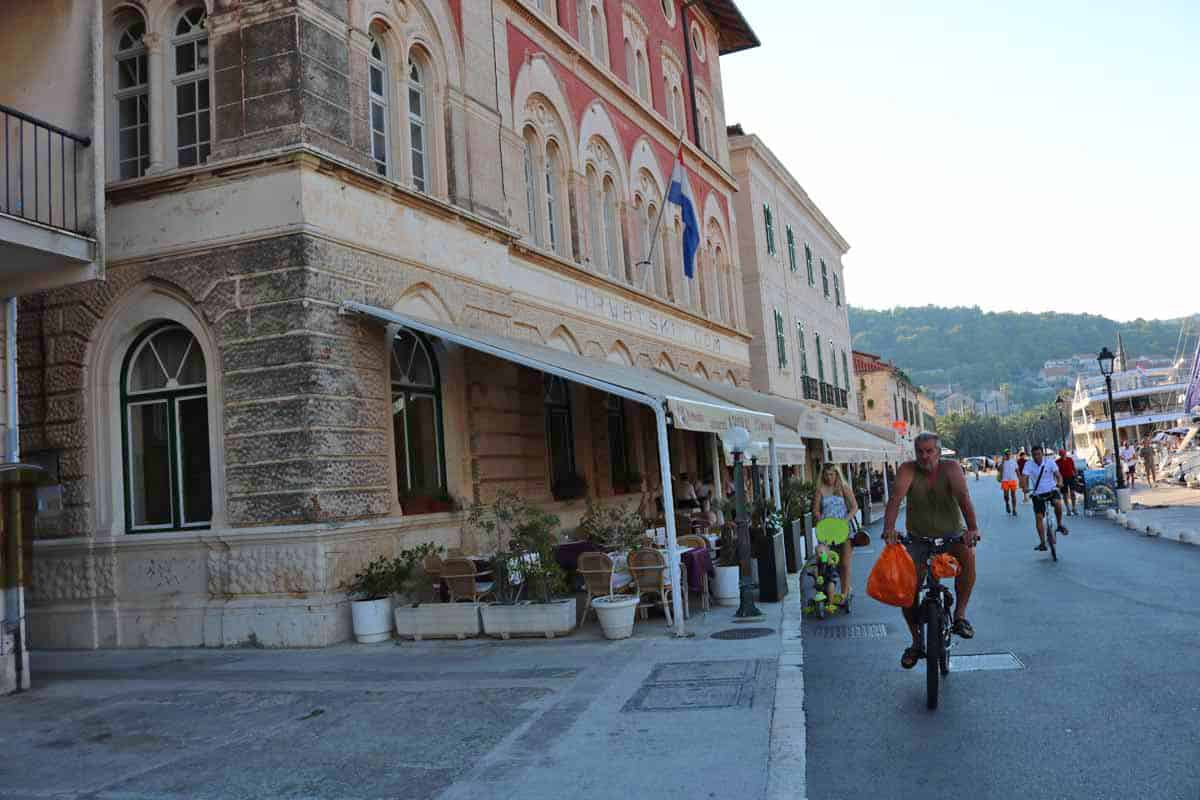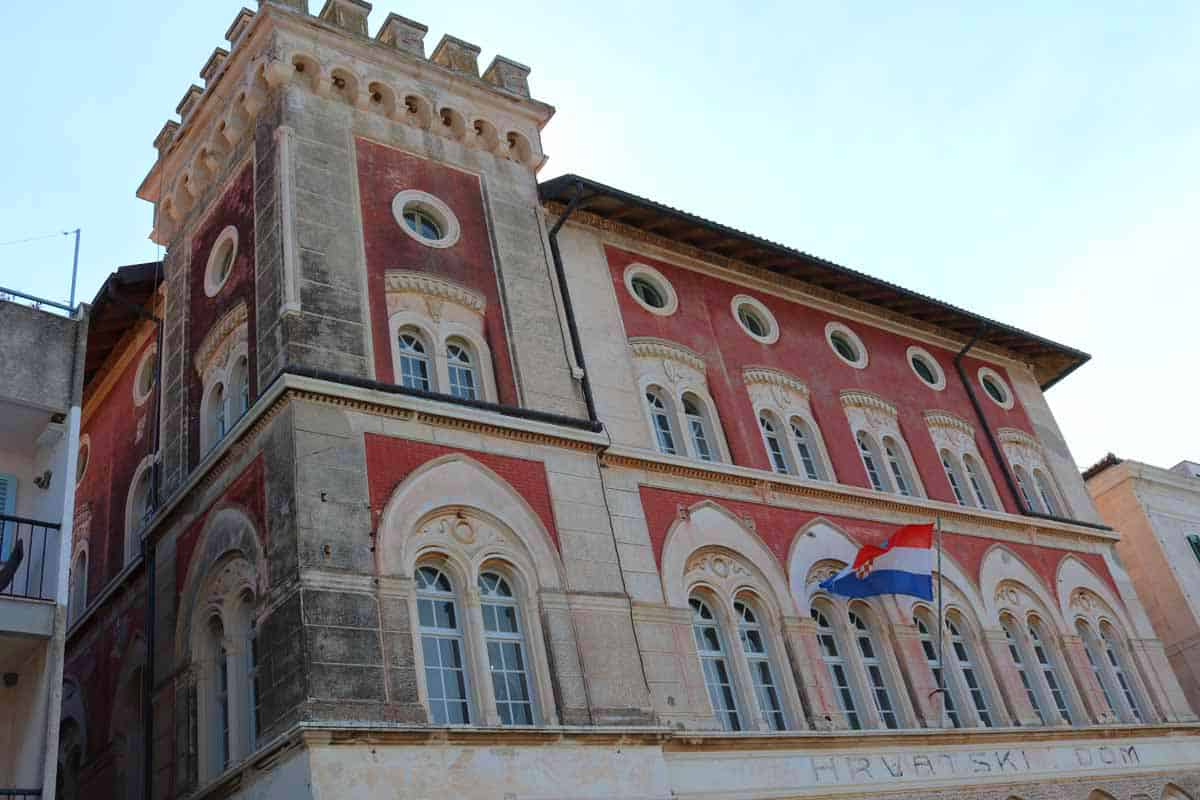 ---
---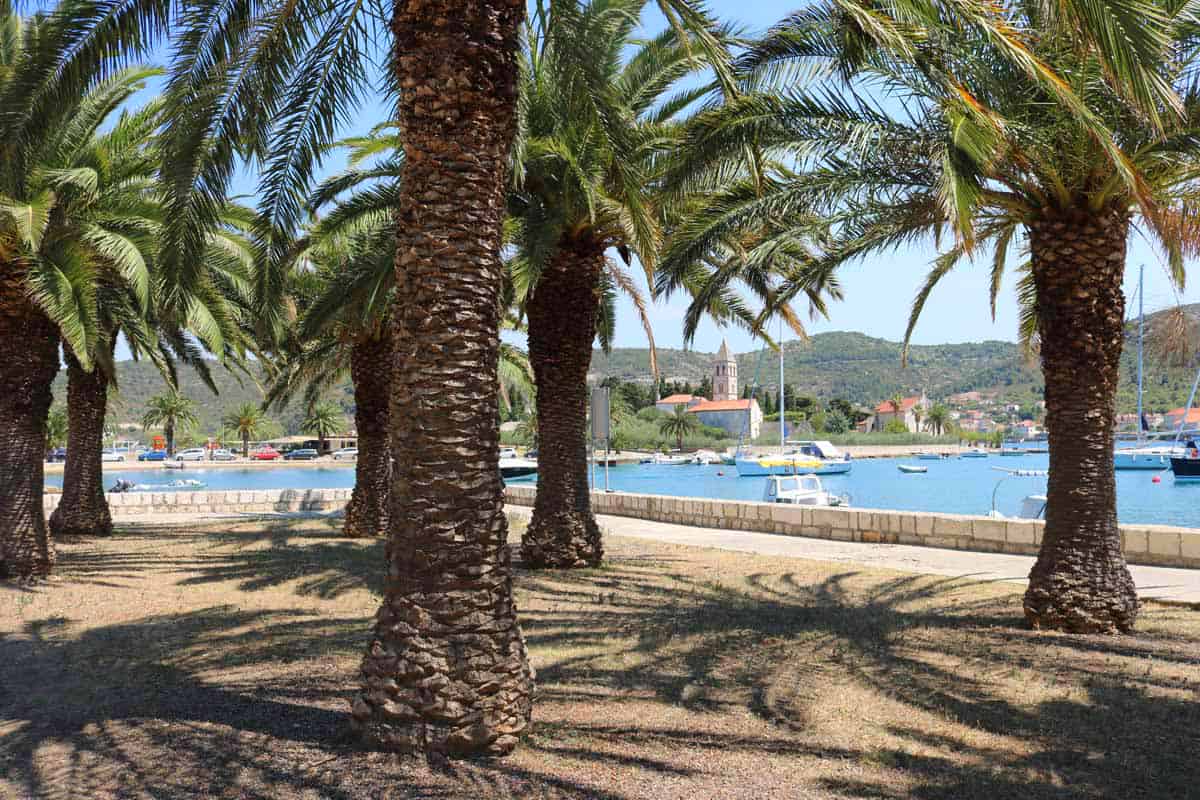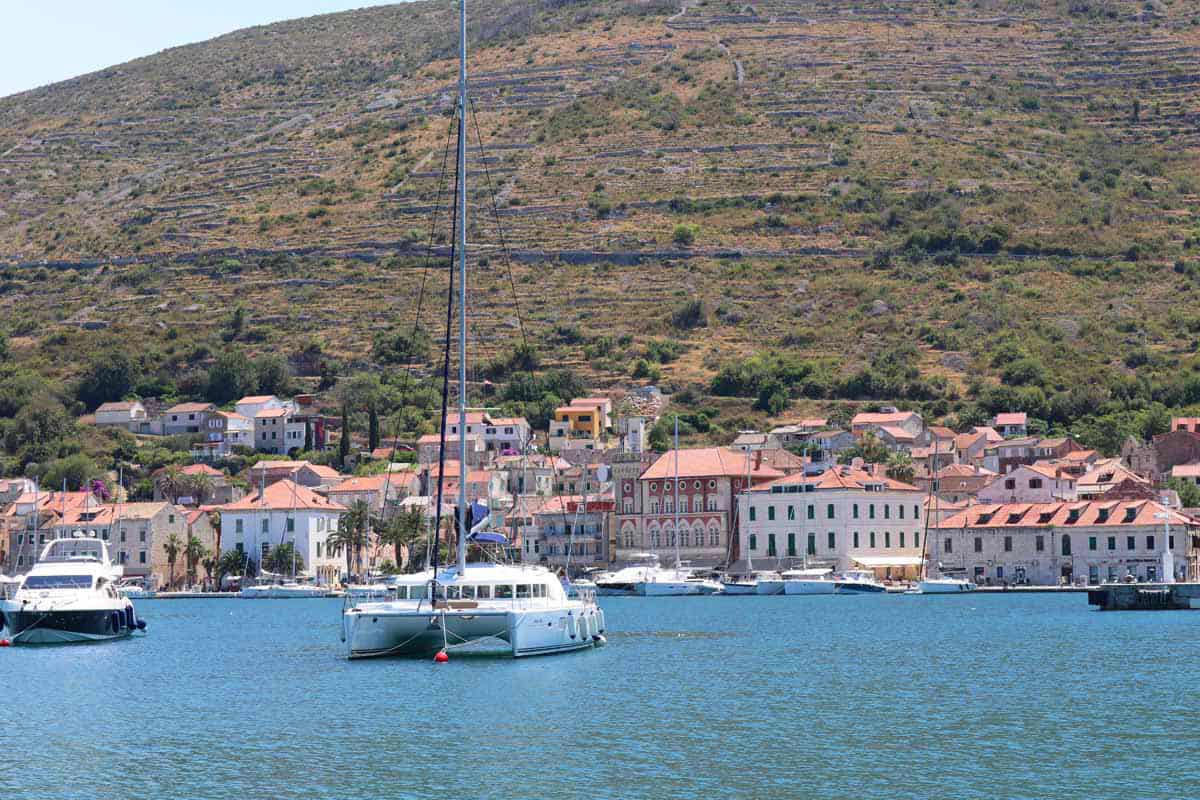 ---
---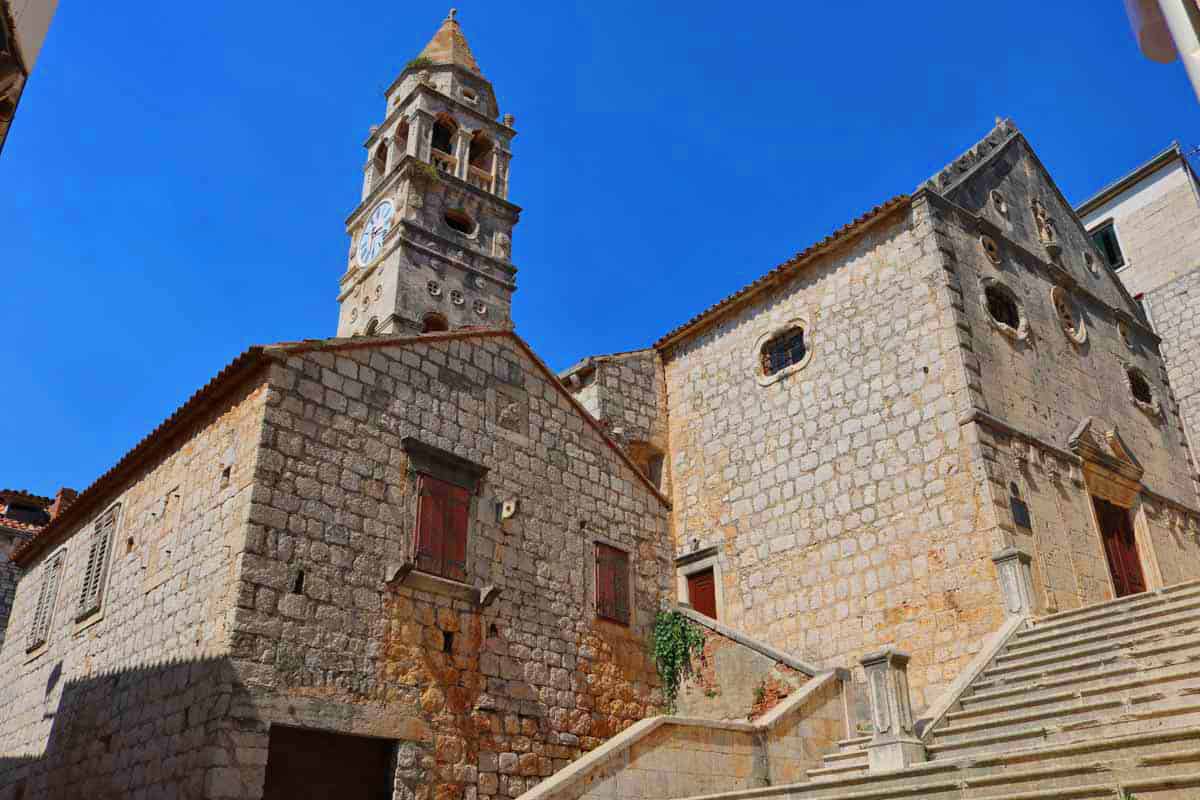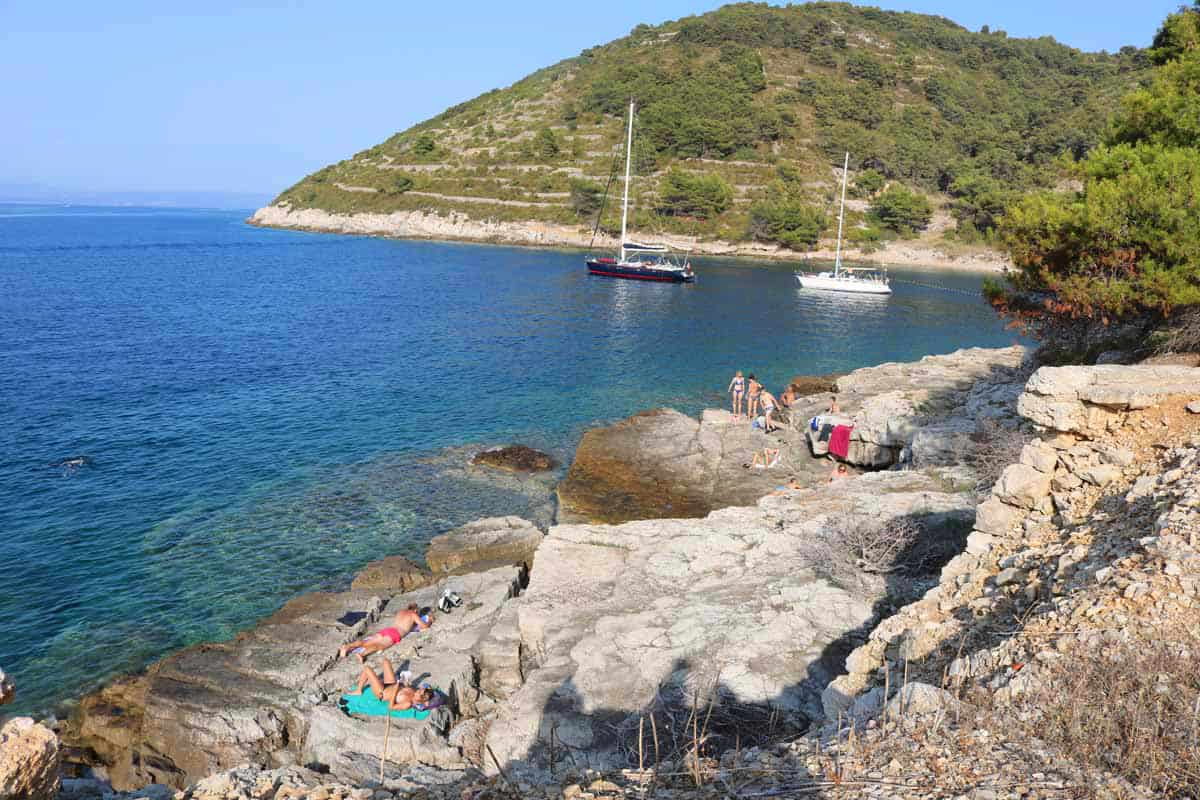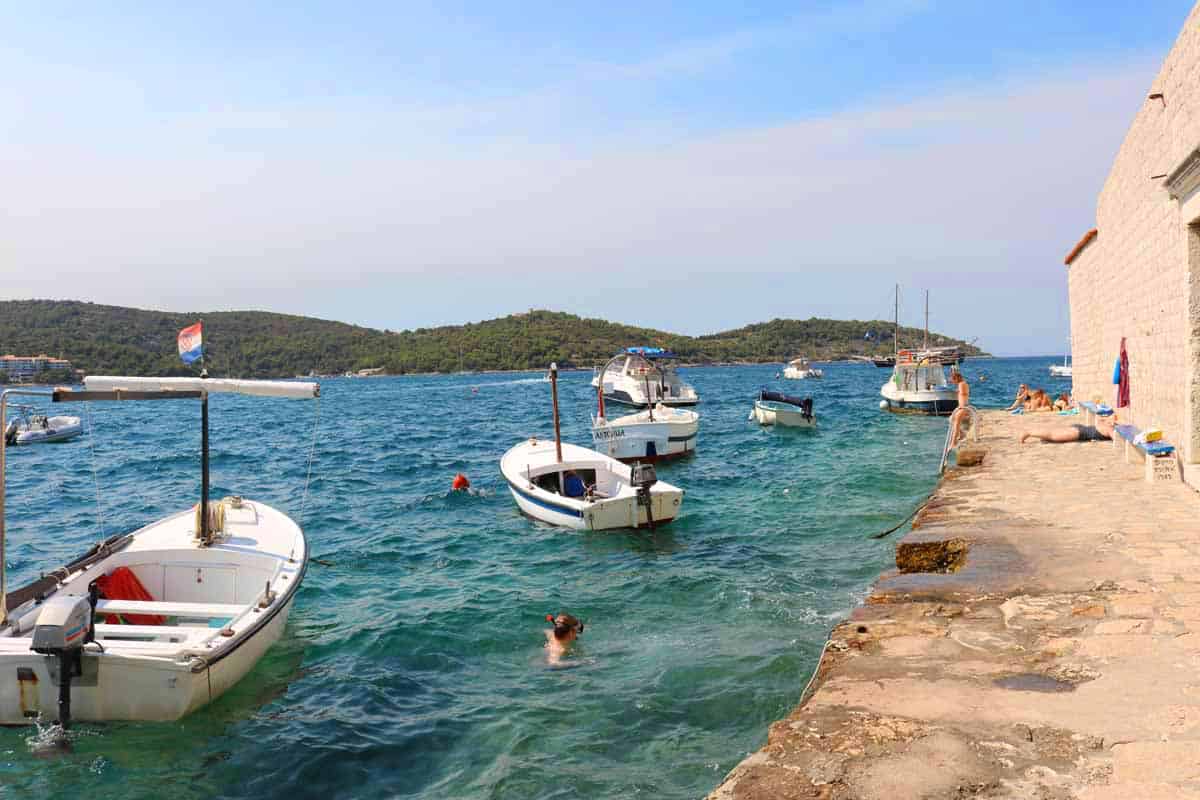 ---
---
Below: architecture around Vis Town. You'll see many remains from Venetian times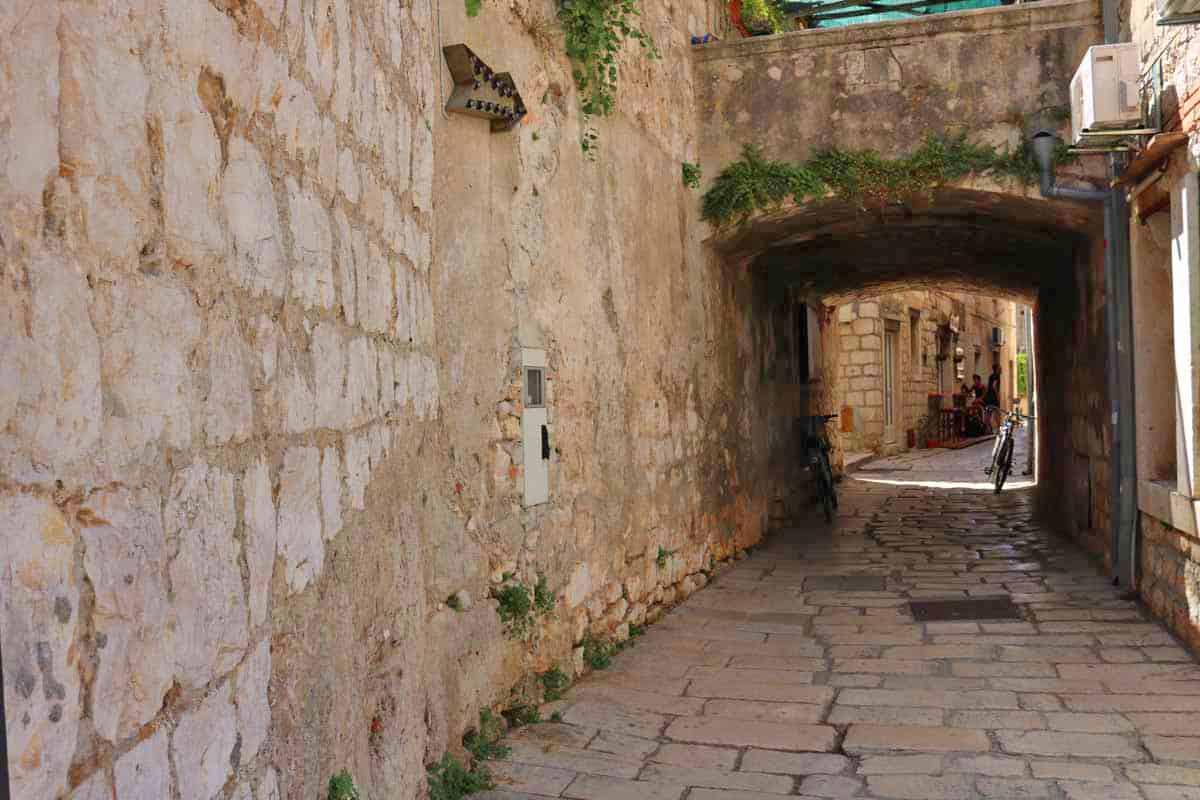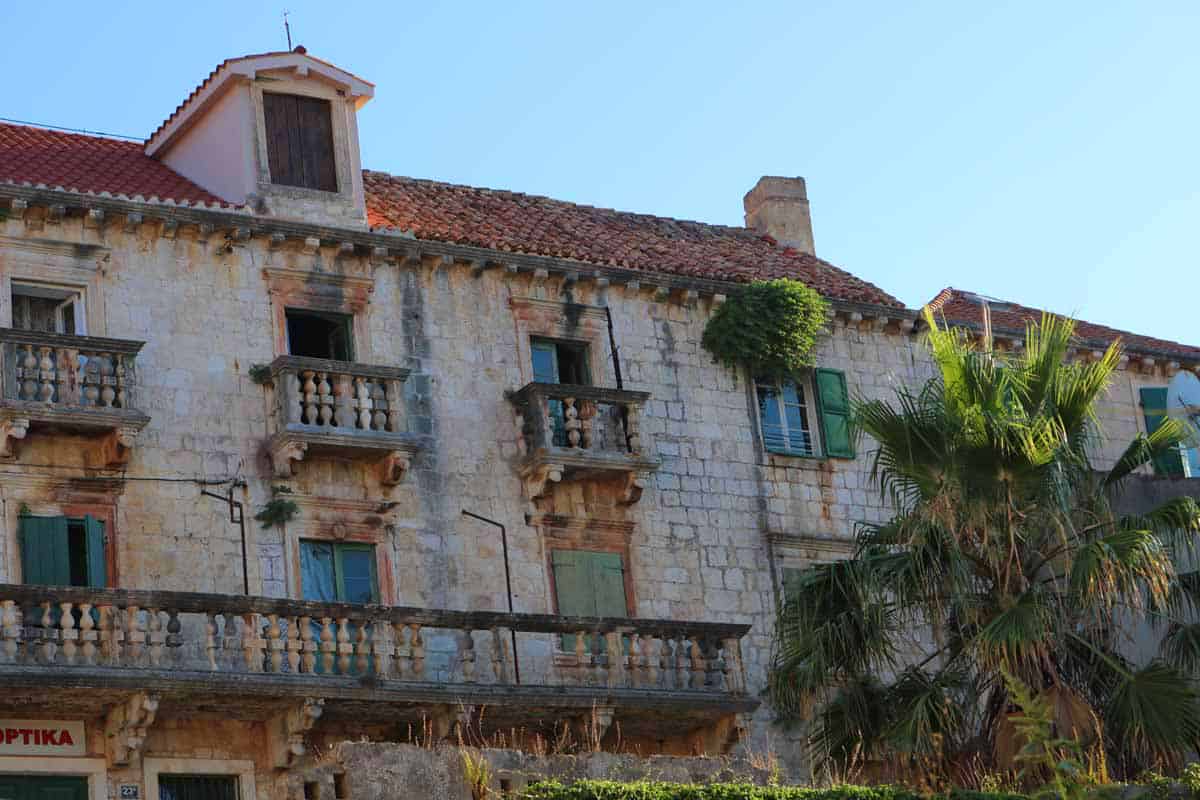 ---
---
---
---
There are a few things to do if looking for activities in Vis. I cover that and more below.
Practical Information on Vis
Getting to Vis. There are 3 crossings per day from Split to Vis in the summer. 2 of those (one in the morning, another in the evening) are by big ferry (take 2 ½ hrs), another is by catamaran (1 ½ hrs). I recommend taking the big ferry – standing on the deck while crossing the Adriatic is special. You might even see dolphins. Jadrolinija website here.
Where to Stay. There are two hotels in Vis town, the best being Hotel San Giorgio (book early!). Otherwise there are lots of apartments in Vis that you can book either on Airbnb or Booking.com. A few recommendations: Apartments Uskok or Apartments Despotović.
Eating. There are lots of good little restaurants along the harbour. Croatian pizza is always good and inexpensive. If looking for a special meal, go to Restauran Pajoda.
Things to do in Vis
If you need more than relaxing, walking and eating, there are a few activities you can do.
You can take a trip to the town on Komiža which is the 2nd town on the island. Bus schedule here. Many people come here to take a Blue cave Tour. You have to get there early though (luckily there's a 7 am bus and it takes 15 minutes to get to Komiža) because tours usually leave at 8 am. Mušun travel agency is an option if doing it that way.
If wanting to the Blue Cave Tour I would do it differently. I would actually take it from Split. See this post on taking a Blue Cave Tour from Split.
So why go to Komiža? Besides being a pretty town (like Vis town) that you can explore, you can do a 2 hour hike of 587 meter high Mt. Hum, the highest mountain on Vis. Views are great.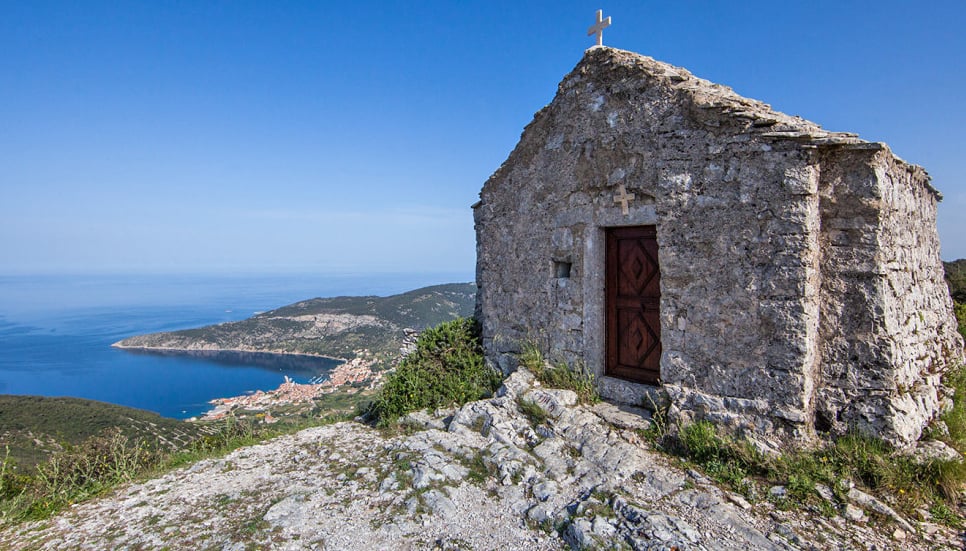 You can visit Stiniva Beach which is Vis's most famous beach – but it's hard to get to. You'll have to rent a scooter to get there.
Honestly though, these activities are not the reason to come to Vis. There's really no reason to come to Vis except to relax and enjoy one of Croatia's prettiest islands.
——————————-
Lissette spent 5 days in Vis by herself and then wrote me. "You have to come to Vis". I arrived that afternoon and saw a relaxed and happy Lissette. I hadn't seen her that relaxed in years. We spent the remaining 2 days of her booking enjoying this beautiful island. We love Vis.
---
---
Related Posts
Ps. If you find our blog helpful, please consider using our links to book your flights, hotels, tours, and car rentals. Have a look at our Travel Resources page.