What to Do Chefchaouen. And bedbugs…
Chefchaouen is another of my highlights in Morocco. It is a stunningly pretty place surrounded by the natural beauty of the Rif mountains. In fact, the only negative of my 3 day stay was getting bitten by bedbugs (more on that further down). Otherwise it was perfection and the kind of place where I wish Lissette had been with me. If you're travelling as a couple it doesn't get more romantic than Chefchaouen.
So why is everything painted blue in Chefchaouen? It's because when the Sephardi Jews were expelled from Spain in 1492 they came here and brought their tradition of painting their houses blue with them. They've been doing it ever since, even though the Jews left in 1945 (most going to Israel after WWII). I had locals tell me that the colour also repels mosquitos.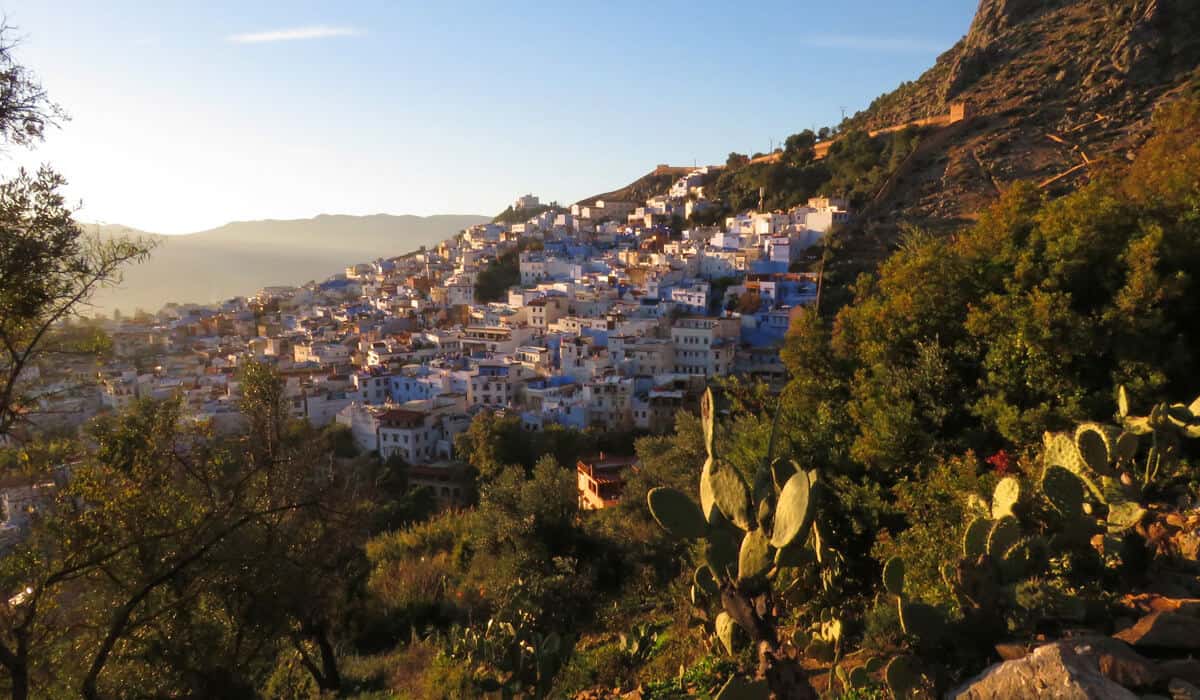 Chefchaouen is a place where the best thing to do is wander. It's very photogenic. I think I took about a million photos. It's really one of the prettiest towns I've seen anywhere (along with Guanajuato in Mexico). Some photos.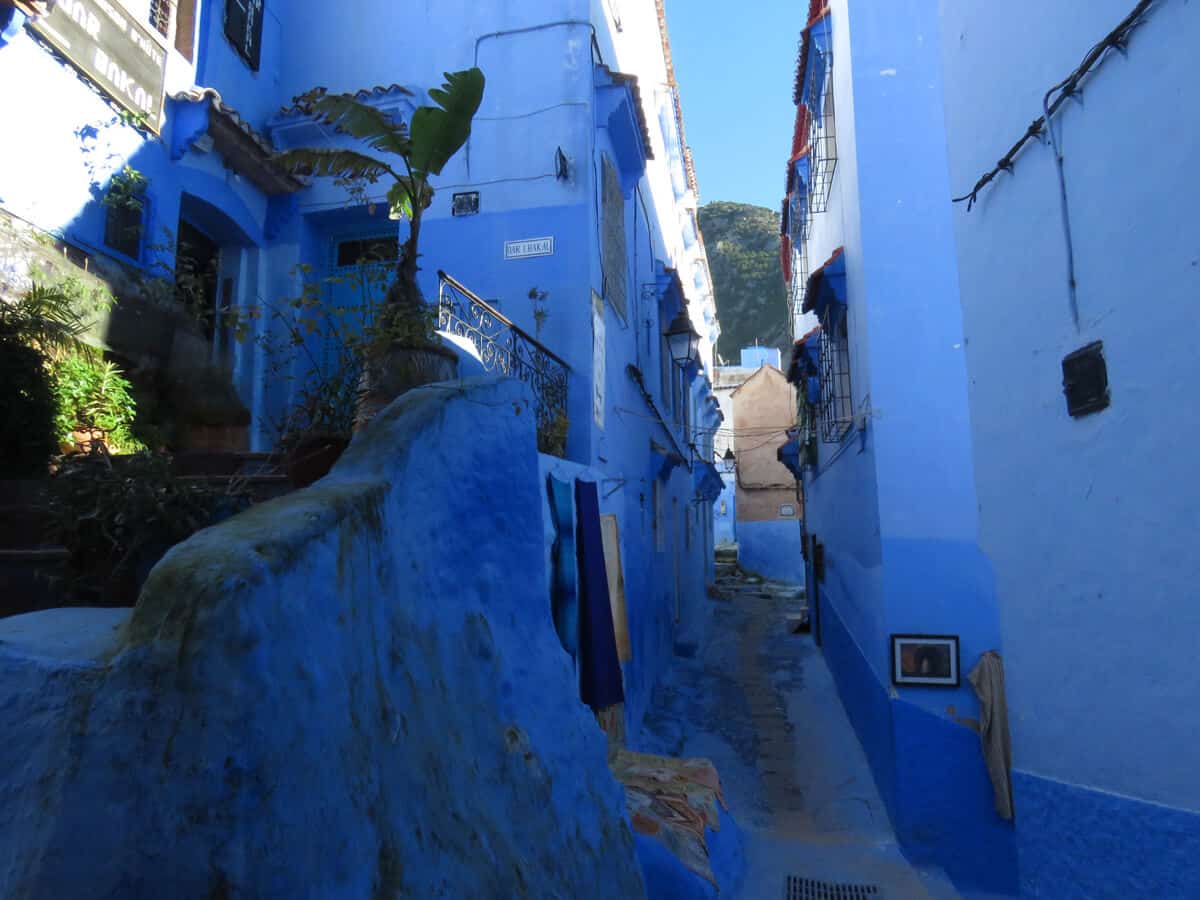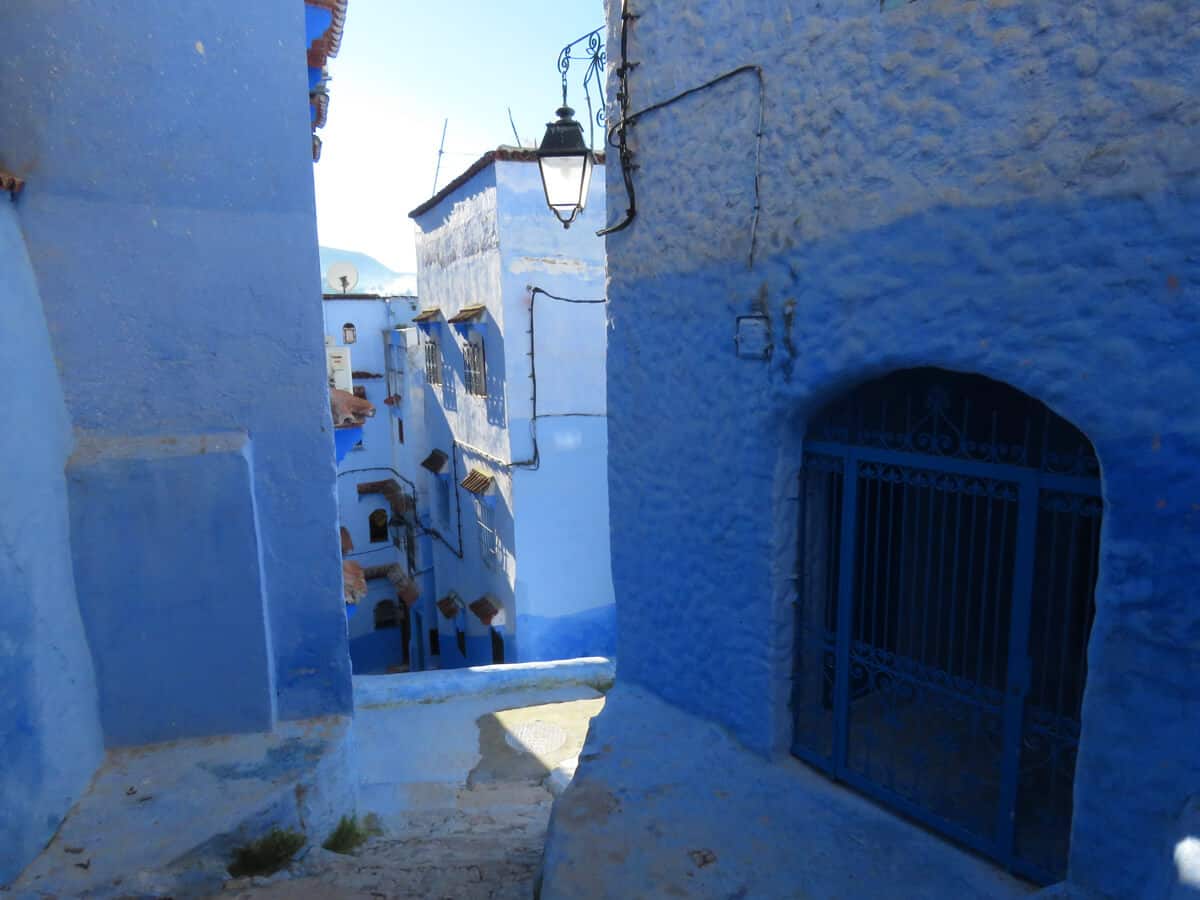 ---
---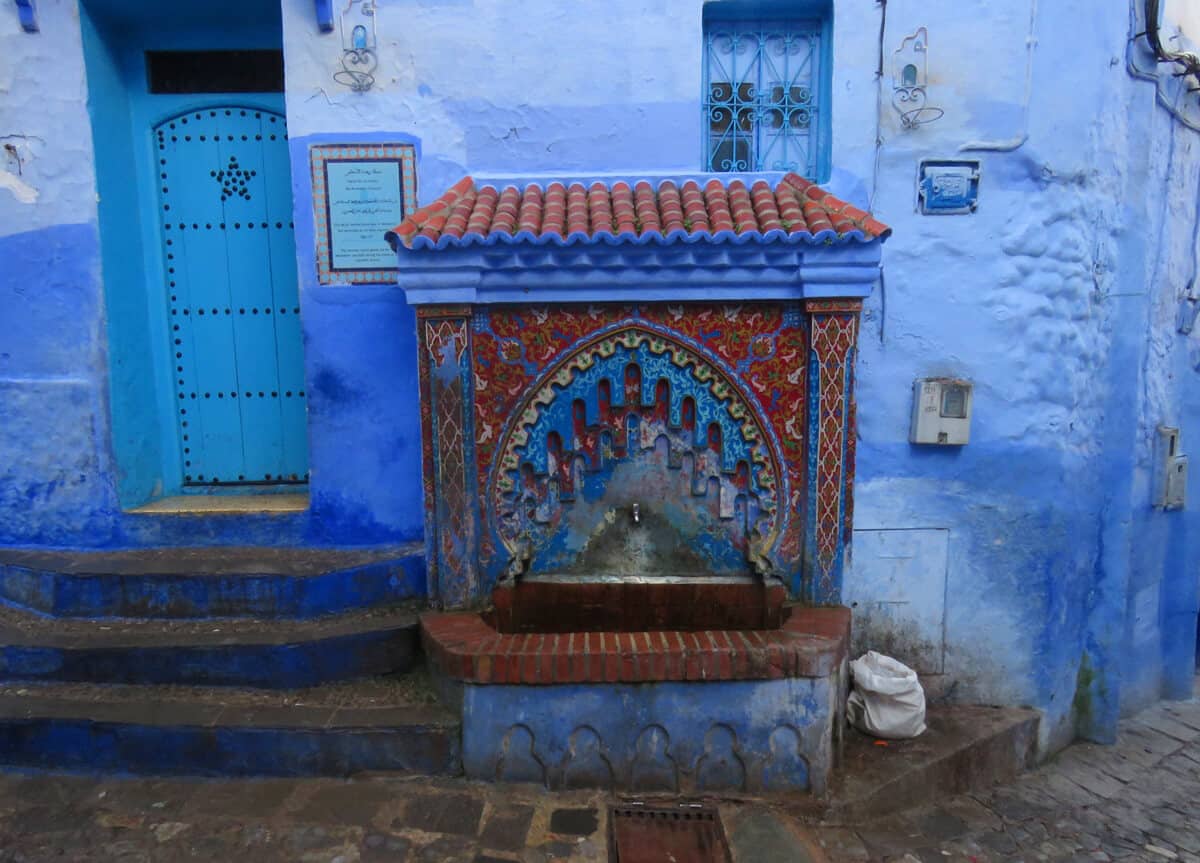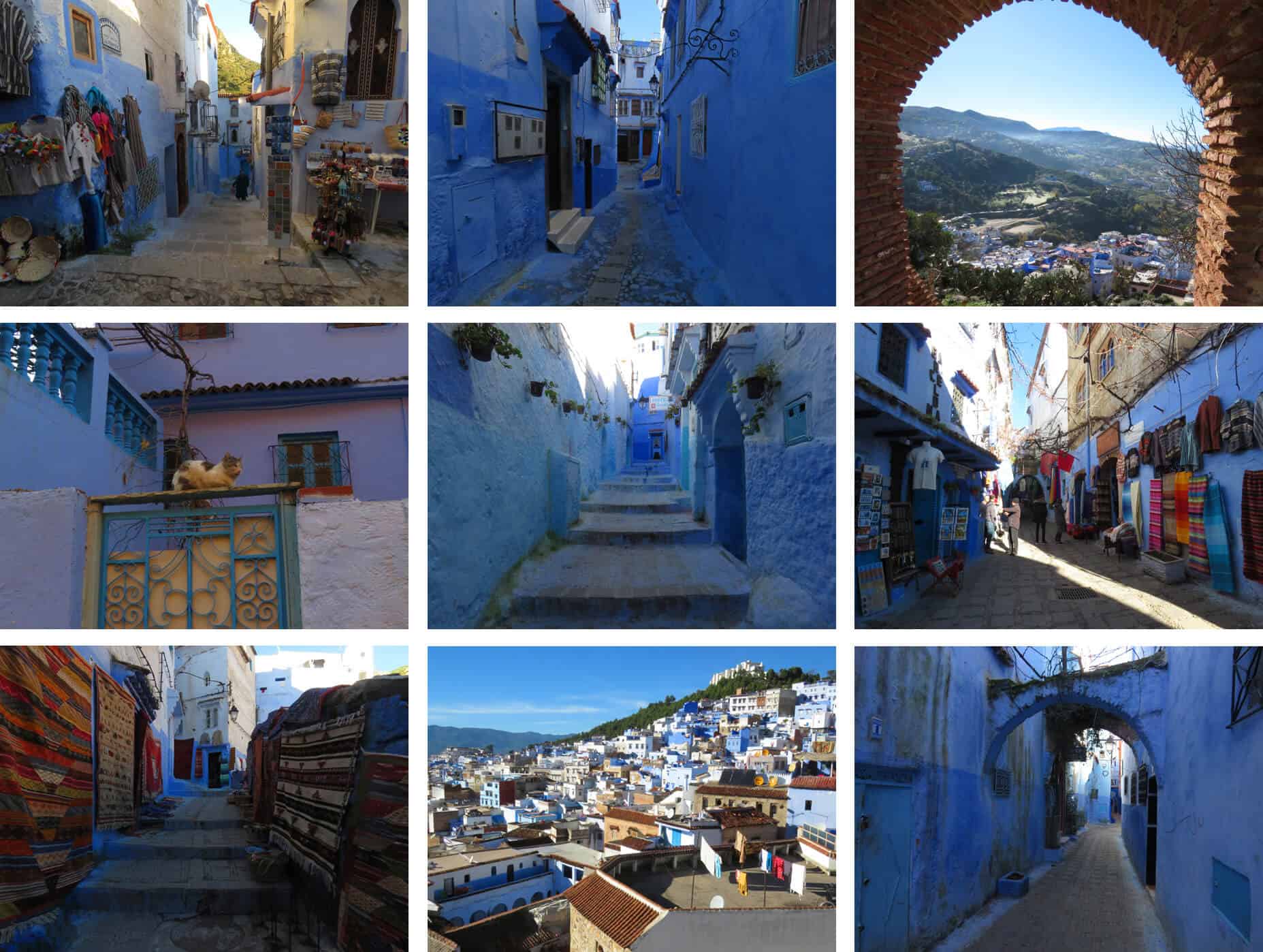 Apart from just wondering around, there are two things you should do in town:
Walk up to the Spanish Mosque. It's what everyone does. From there you'll have fantastic views of the city.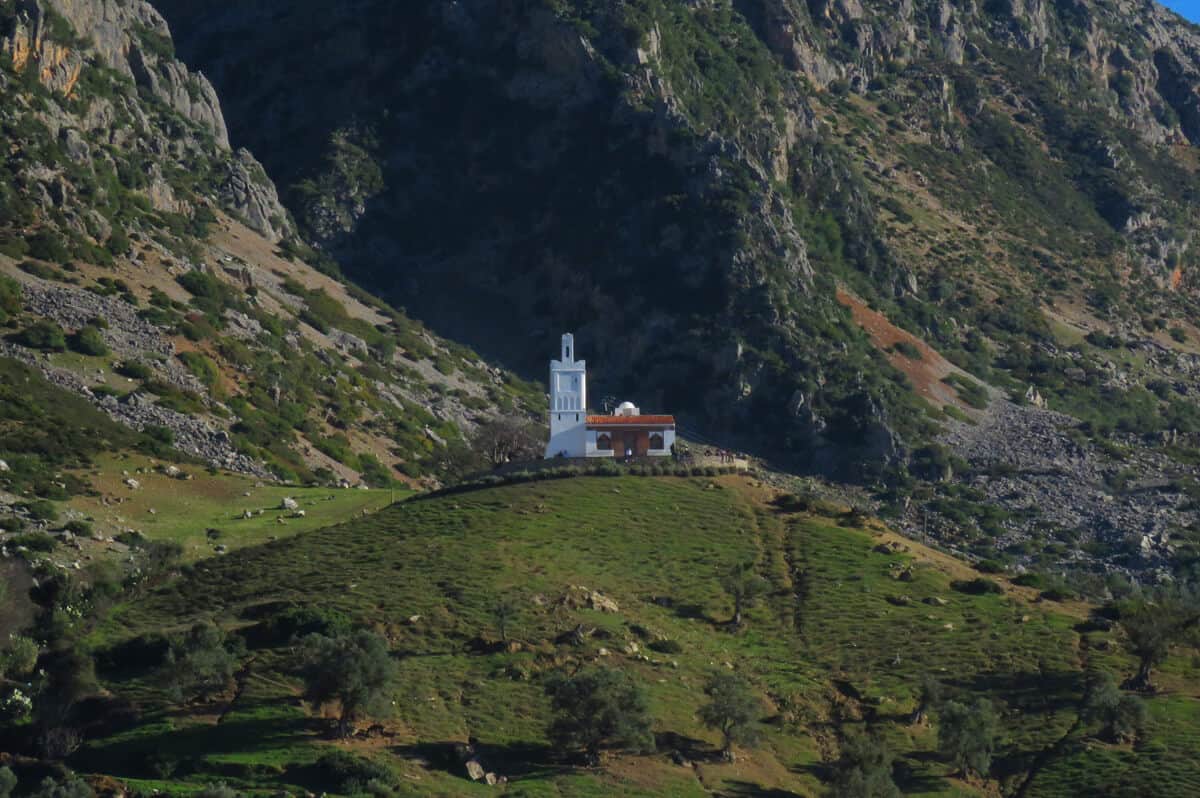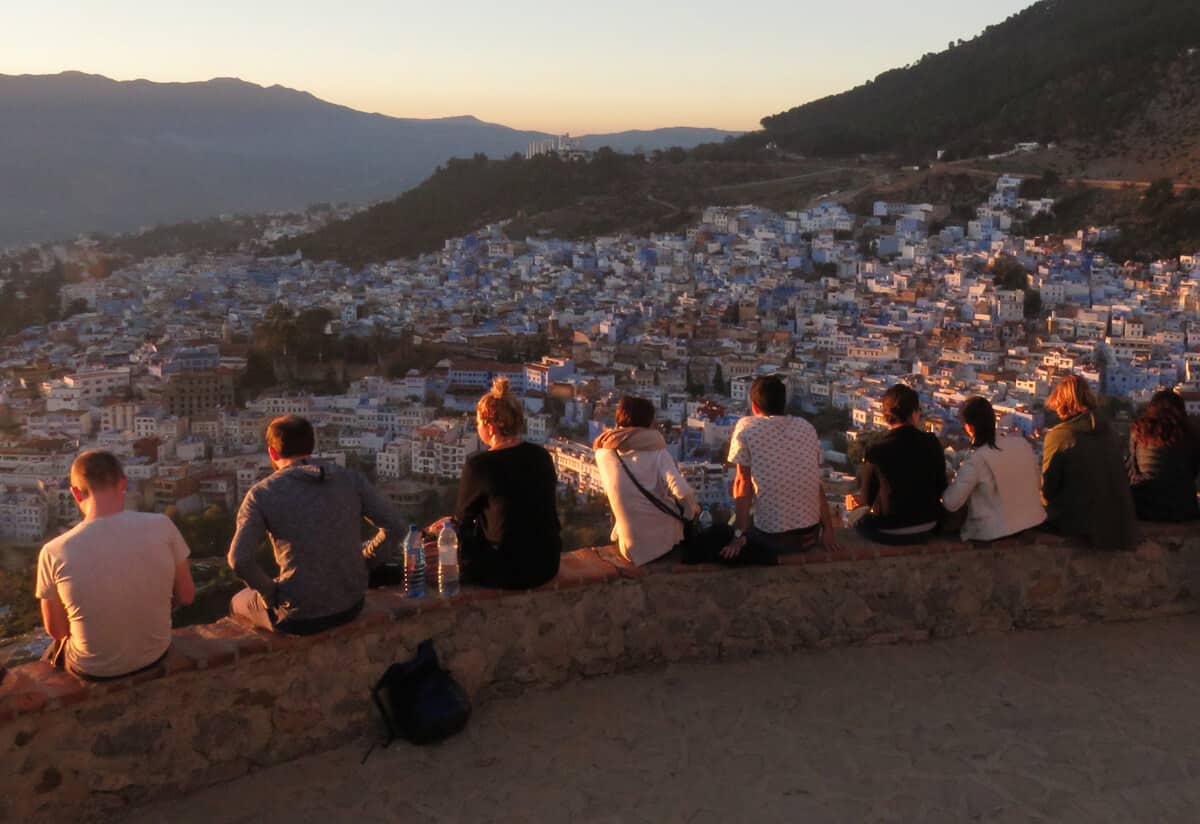 ---
---
Go to the Kasbah, the fortress in town. There's a botanical garden within its walls, a ethnographic museum, and a tower which you can climb for great views.
Besides being a pretty and very clean town (even outside the Medina), it has relaxed, friendly people. I had been told by a guide in Marrakech that the people in Chefchaouen were friendly. Well, he was right. They are.

---
---
I'll also remember Chefchaouen for getting bitten by bedbugs at Hotel Koutoubia. I woke up the first morning, turned around – and right there on my sheets was a dead bedbug. I picked it up with toilet paper and brought it down to the reception. The manager seemed surprised, saying that they'd had bedbug experiences in the past but only in the summer. They switched my room. Less helpful was the other manager who insisted that they had never had bedbugs and the cleaning lady who insinuated that maybe I had brought the bedbug with me.
The hotel gets very good reviews. I know bedbugs are an issue in Morocco, I also know that even the nicest, best maintained hotel can experience bedbugs. That's fine – but my feeling when it comes to bedbugs is that I would never again stay in the same place where I had that experience (because I would be paranoid) and that I could never recommend that place to others. So Hotel Koutoubia is a "no" for me.
Want to hear another nightmare hotel story from Chefchaouen? Have a look at our friend Ric's story.
---
---
Practical Information

Accommodation
So where to stay in Chefchaouen? I recommend the Casa Sabila or La Petite Chefchaouen. Both are a little more upmarket than Hotel Koutoubia. But as I found out, you get what you pay for.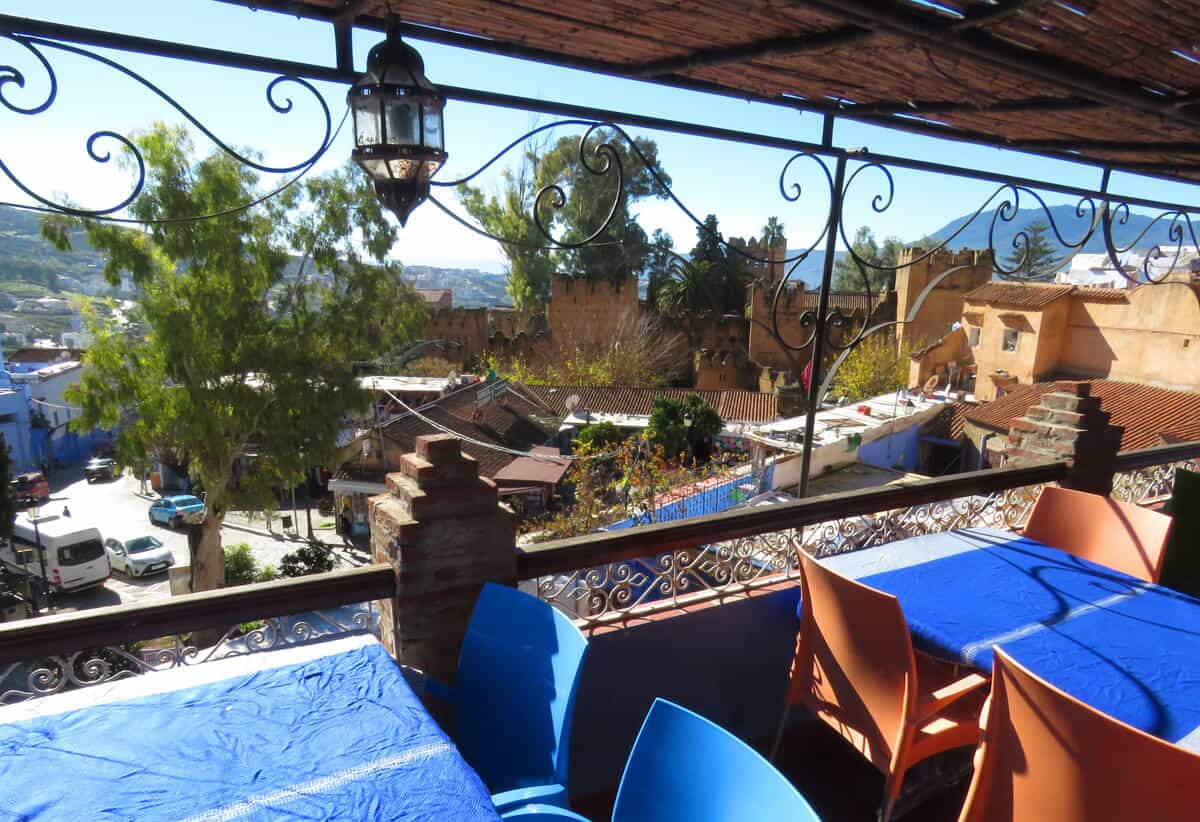 Restaurants
I enjoyed restaurant Sinsibad. Great views and really good Spaghetti (sorry, I was about 4 weeks into my Morocco trip and sick of Tajine). The best views are at restaurant La Lampe Magique but the food is average and prices high – but go for a tea and enjoy the views over the Kasbah. The best Moroccan food I had was at a small place called Café Restaurant Sofia which has an all-female staff and good prices. I had my best tajine experience in Morocco there.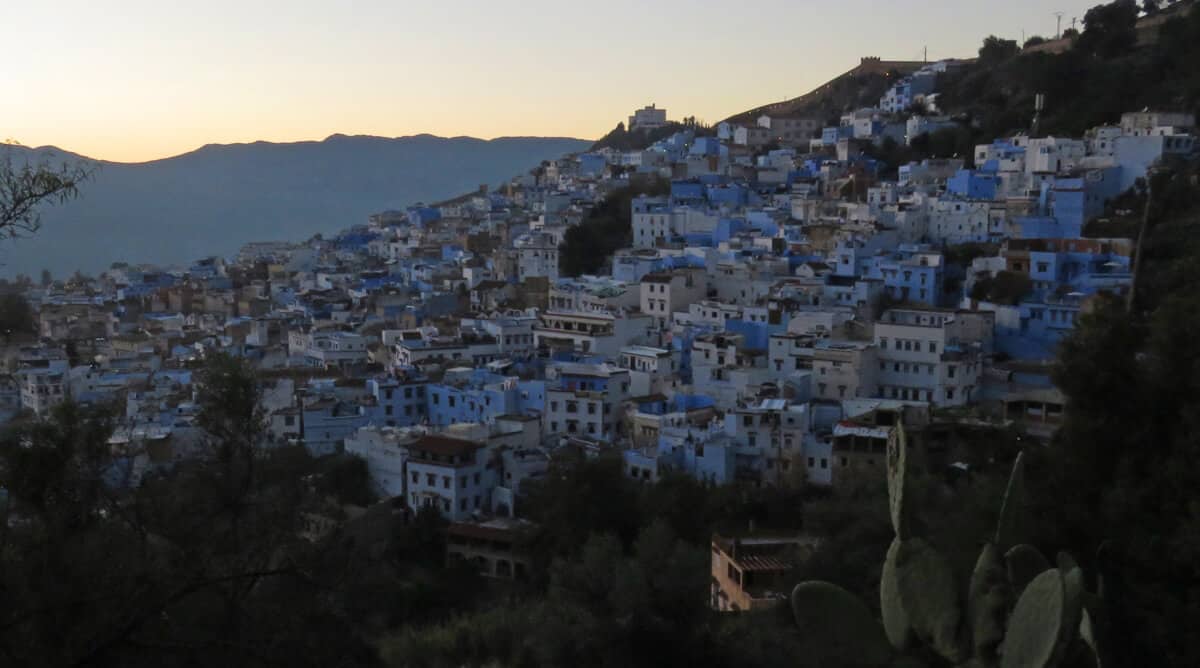 Getting There
Chefchaouen is a bit far from the major cities (the closest ones being Tangier and Fez). I took the CTM bus from Fez which took 4 ½ hours. From Tangier it is a little over 3 hours to Chefchaouen. Note that the buses are comfortable and the whole process is very well organized. The only negative is that Moroccan buses don't have toilets (you get a toilet stop at about the halfway mark of your trip). You can also take a private transfer from Fez. It's not expensive plus the you get to stop and see some highlights along the way.
Tours
If you have limited time you can do this day trip from Fez. I'll be honest: 8 hours (back and forth from Fez) for 4 hours of sightseeing is not my kind of travel. But if you don't have much time in Morocco and want to see Chefchaouen then this tour is recommended. It gets excellent reviews and is great value for money.
---
---
Ps. If you find our blog helpful, please consider using our links to book your flights, hotels, tours, and car rentals. Have a look at our Travel Resources page.