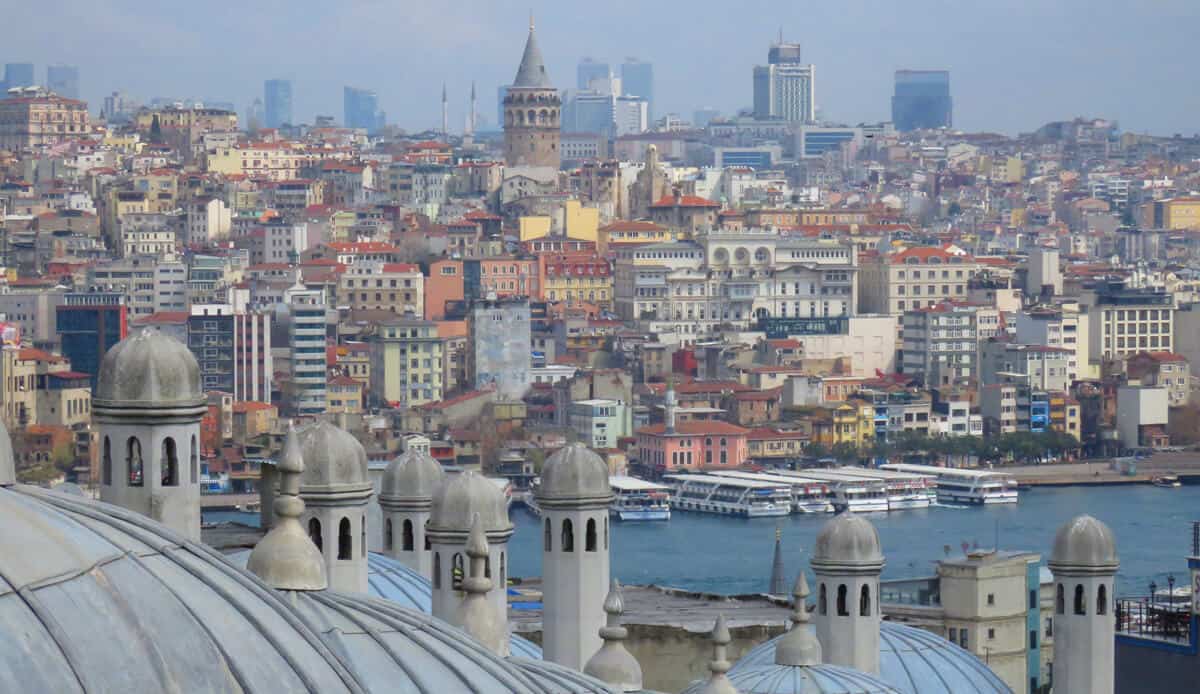 What to see (and what to skip) in Istanbul.

Istanbul didn't disappoint. I had long wanted to come here, if fact we had planned to come to Istanbul several times – each time something was brewing (a terrorist attack or a coup) and we ended up cancelling. But in 2019 Istanbul seems safer than ever and in April we were happy to finally explore the city.
There's lots to see in Istanbul. In fact you might find yourself trying to figure out exactly what you should see during your limited time. That's what this post is about: while there's lots to see there were also a few disappointments.
First, here are a few of our favorite photos from a week spent in Istanbul. Scroll down further and I'll break down what to see (and what to skip) in Istanbul.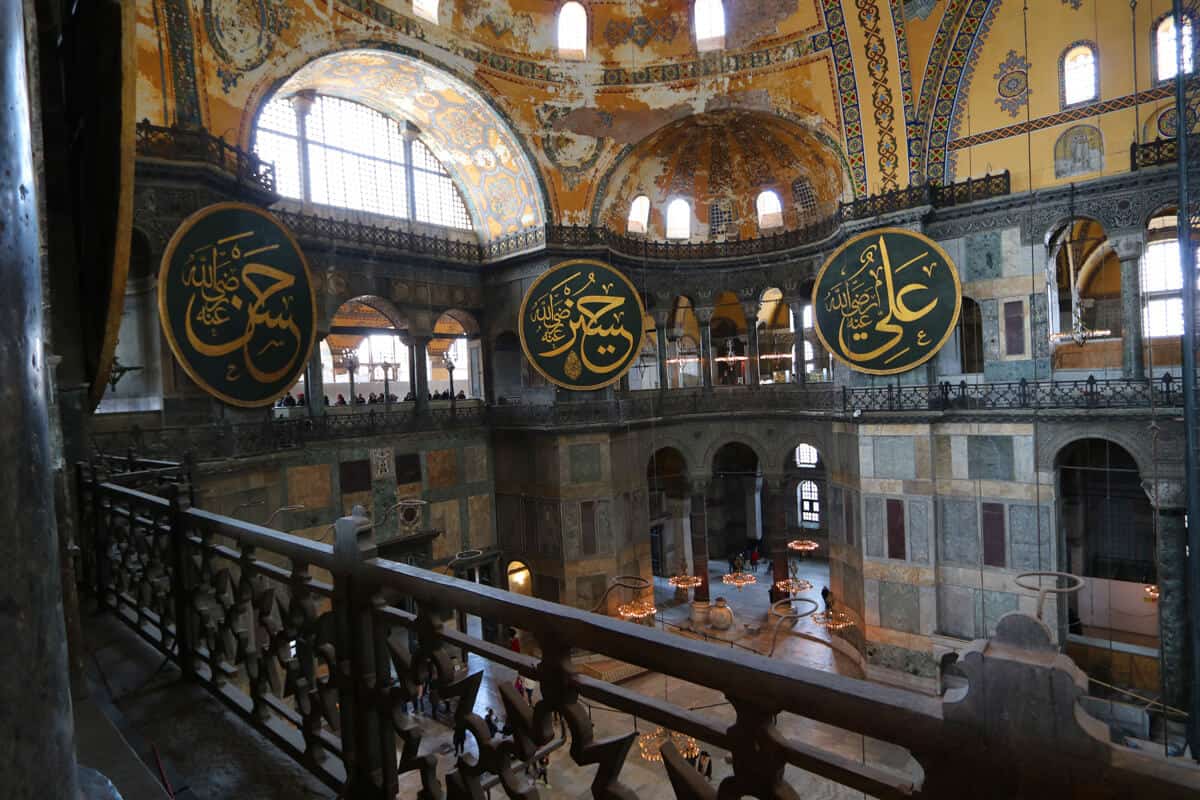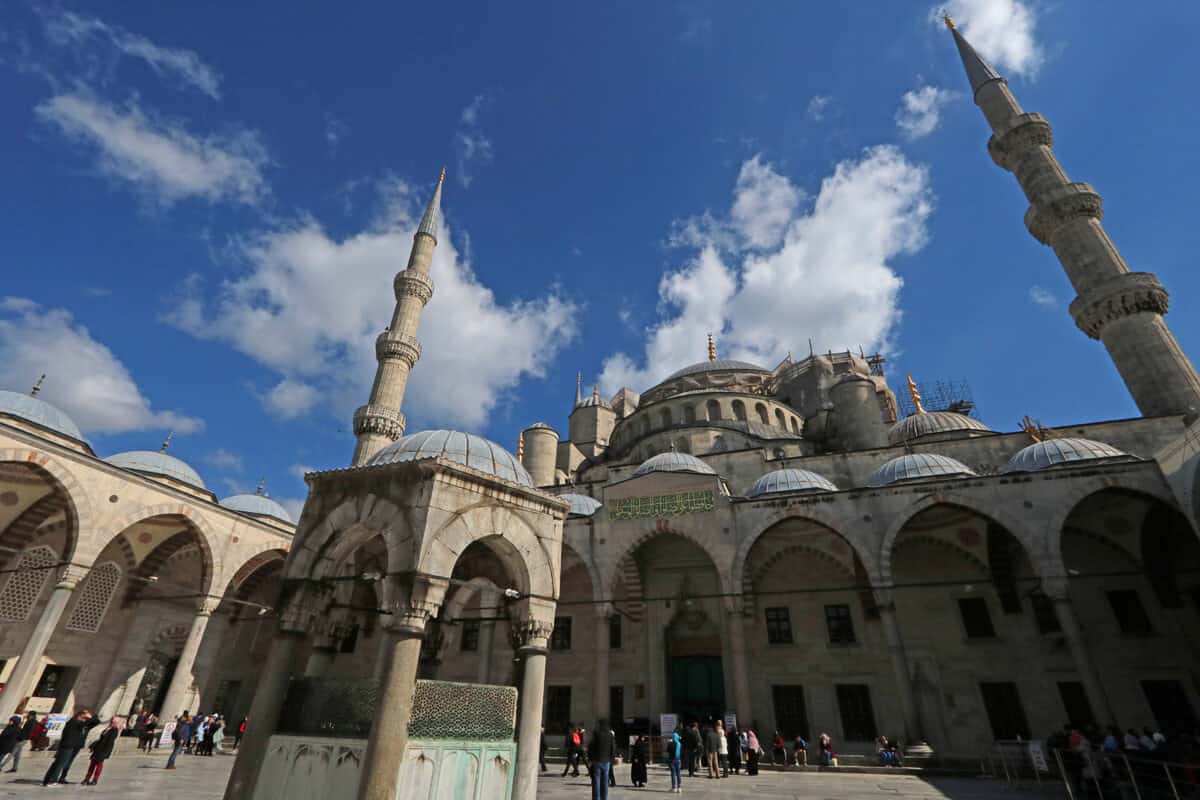 ---
---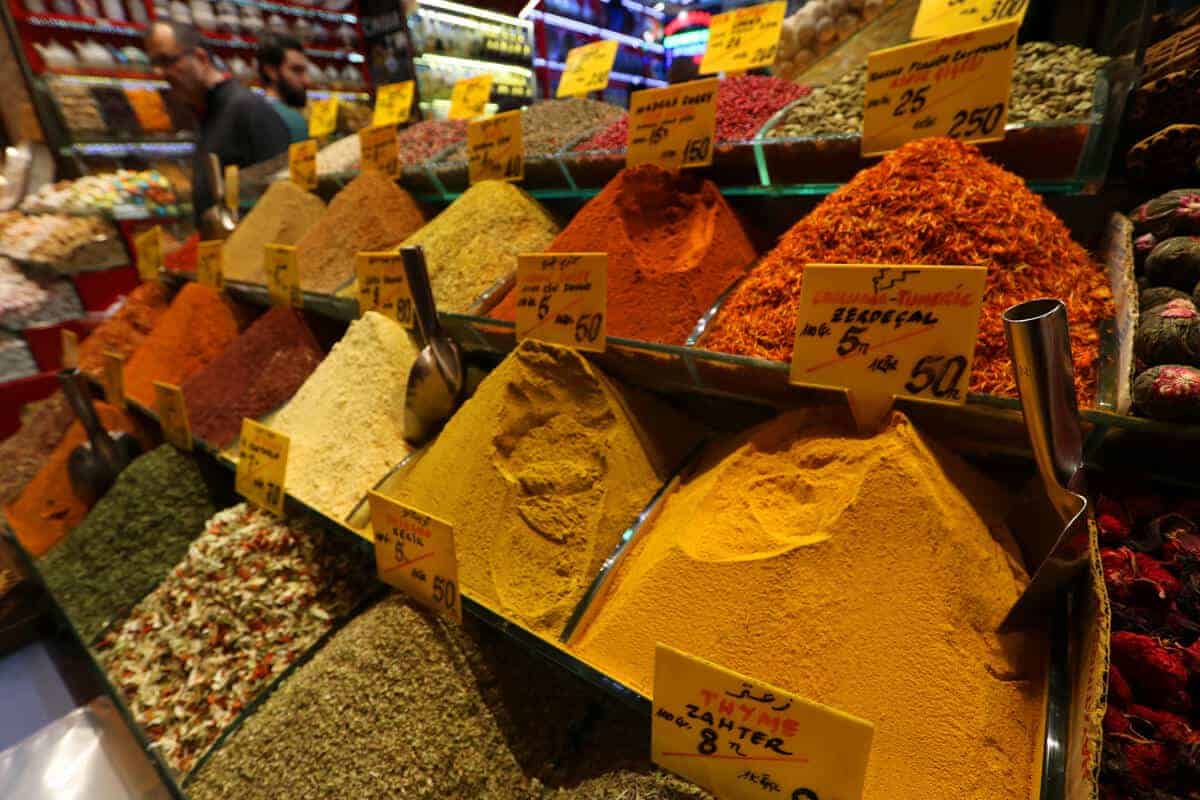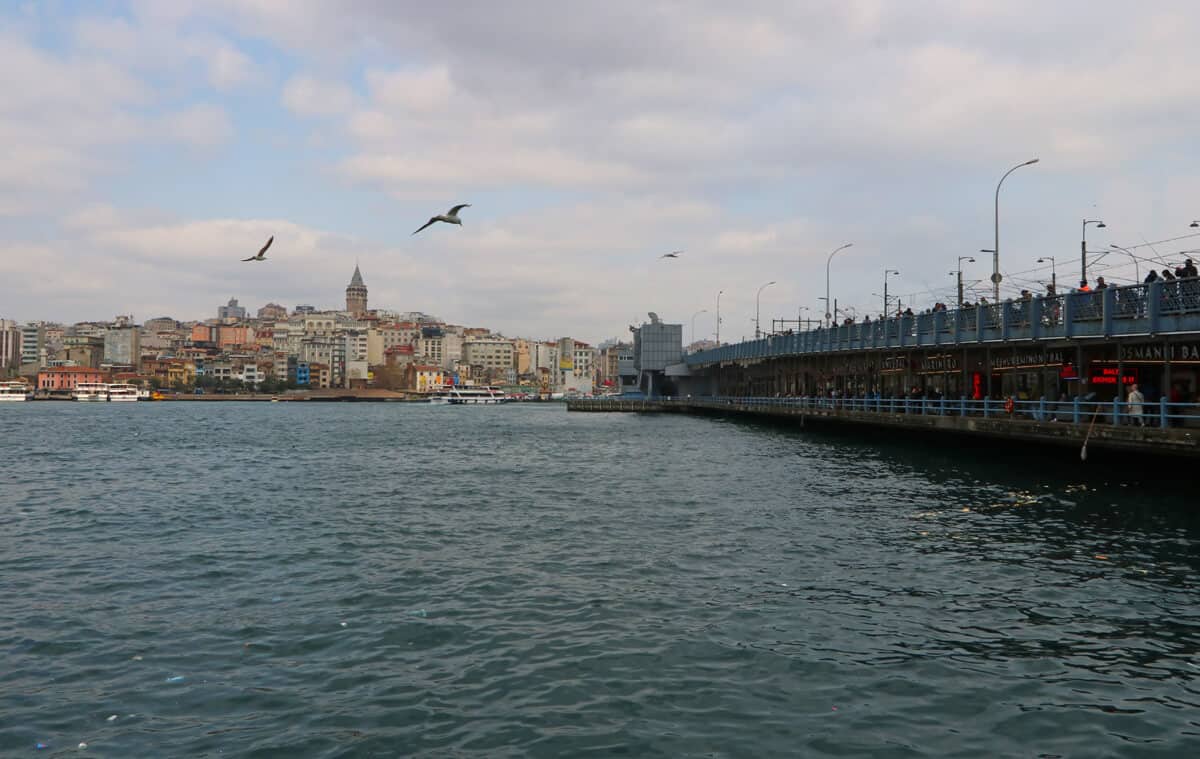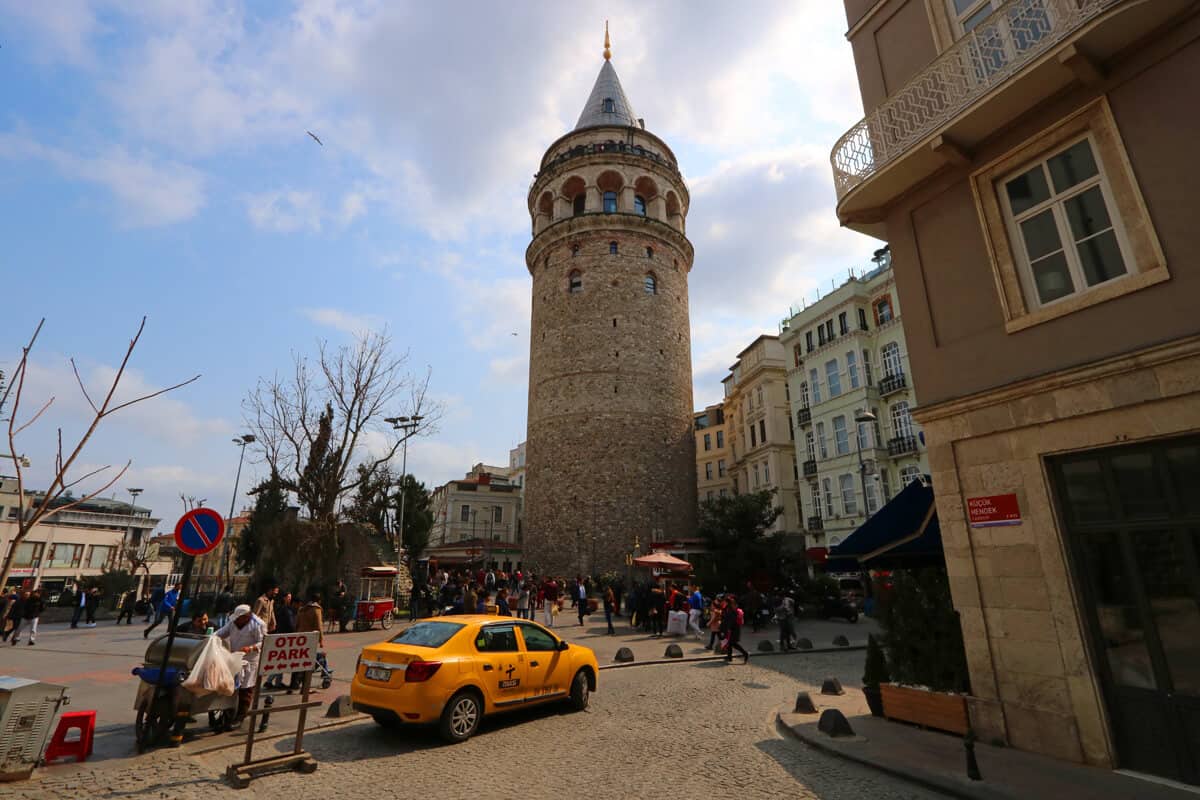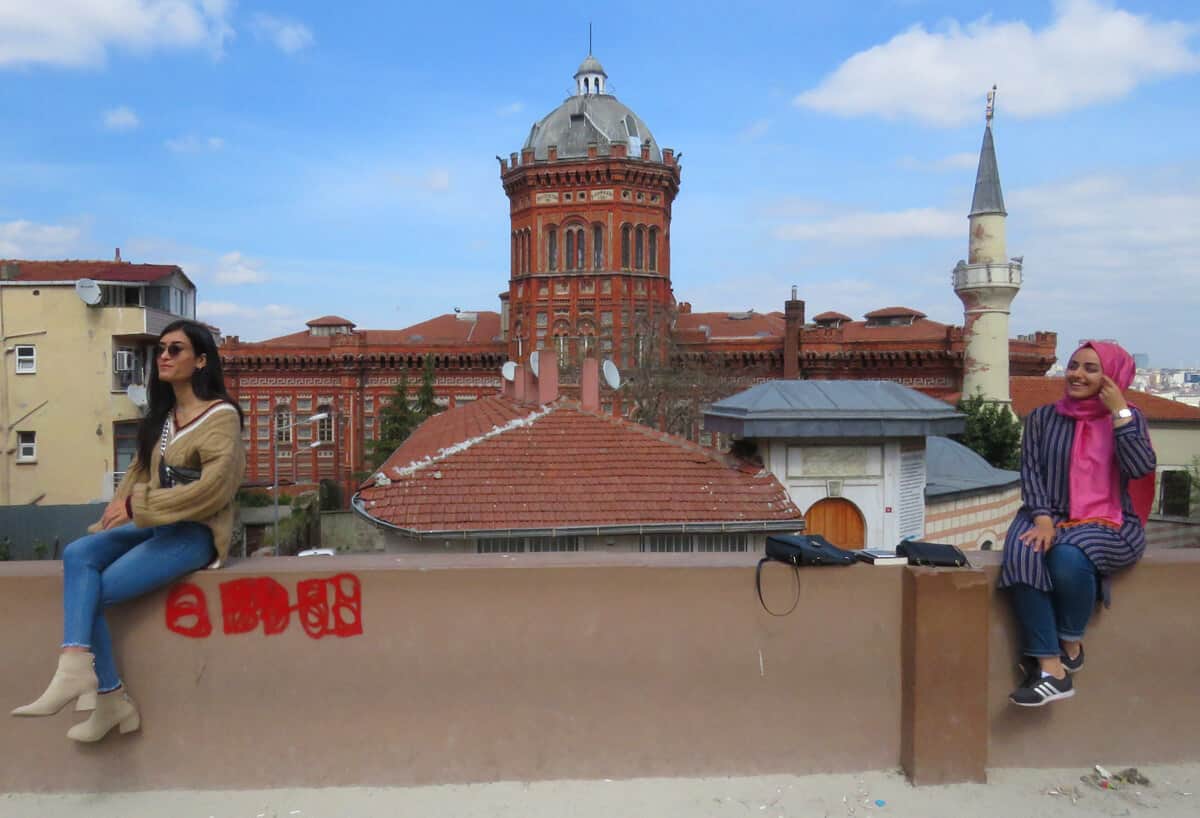 ---
---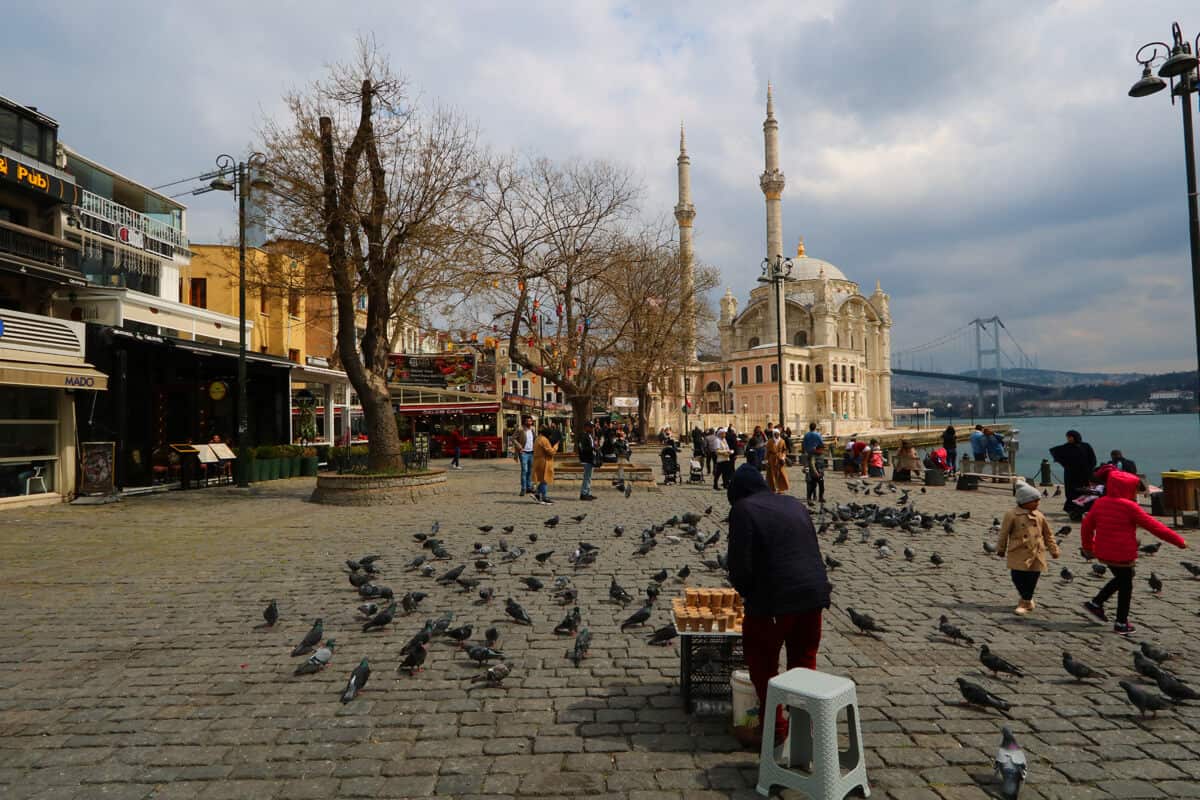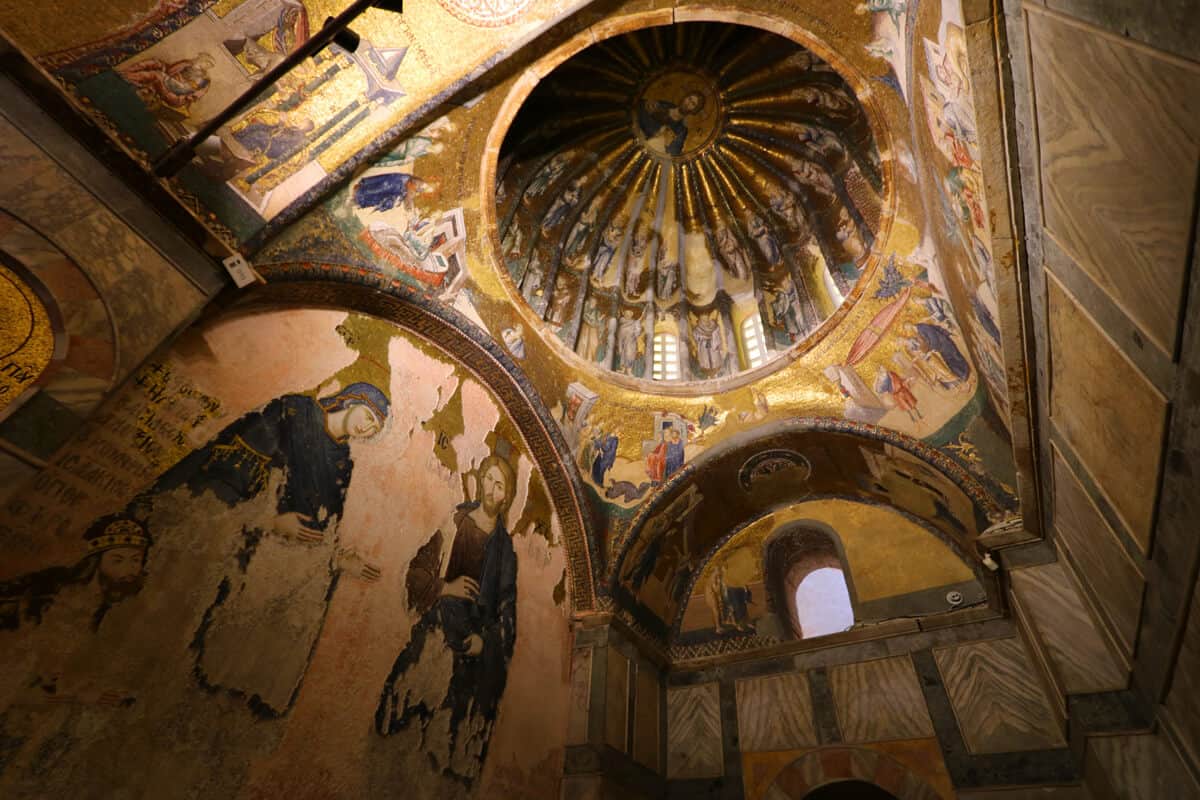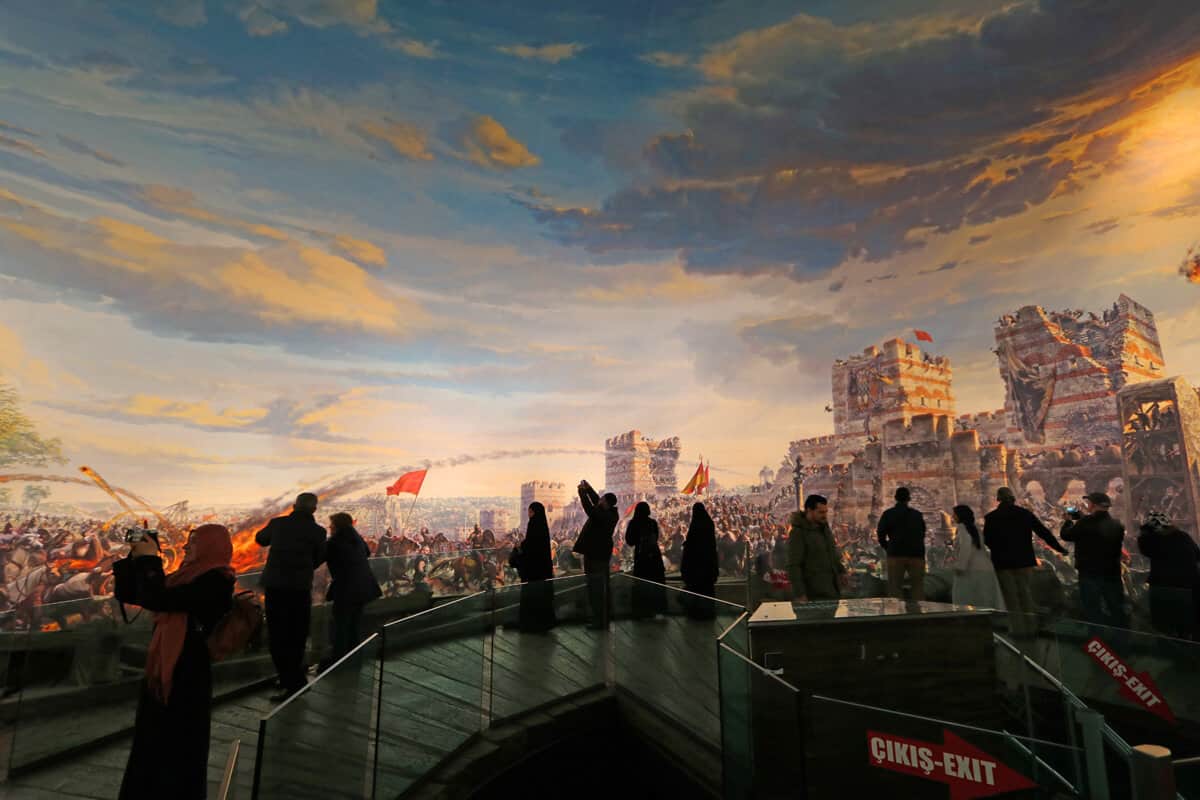 ---
---
What you HAVE to See
Hagia Sophia. Istanbul's highlight attraction. Originally built in 537 AD it was a Greek Orthodox Church that was converted to a mosque when the Ottomans conquered Istanbul. It is an incredible building and was the largest Cathedral in the world for 1000 years (until Seville Cathedral was built in 1520).
Blue Mosque (Sultanahmet Mosque)*. After Hagia Sohia, this is the most recognized building in Istanbul. Built between 1609 – 1616, it dominates Istanbul's skyline with its domes (5 large, 8 smaller) and 6 minarets. Why is it called the Blue Mosque? It's because of the hand-painted blue tiles that adorn the mosque's interior walls. You'll notice the asterisk above: unfortunately the Blue Mosque is undergoing massive renovations in 2019 and when we were there much of the interior was covered up. We were very disappointed.
Grand Bazaar. A huge covered market (with about 4000 stores) where you'll see all the kind of goods you'd expect to see in Turkey (carpets, lamps, ceramic plates, sweets…). But it's not just the things that are for sale – the market building was built over 500 years ago and has columns, vaults, porticos, and marble fountains along its 61 "streets". It's just a great place to wander around and take some photos.
Süleymaniye Mosque. An unexpected surprise – this mosque is the 2nd largest in Istanbul. The interior is colourful and light with its many stained-glass windows. Outside, the mosque has wonderful views over Istanbul and the Bosporus strait (see the photo at the very top of this post).
Ortaköy Mosque. It's a bit far to get to (requiring a combination of tram and bus) but the mosque is magnificent and the setting along the Bosporus impressive. It's also a good place to come for a Kumpir (a baked potato in which they stuff anything you want. Quite good).
Galata Bridge. The historic link between Old Istanbul and New Istanbul on the other side of the strait. You'll see ferries and cargo ships making their way across the Bosporus and fishermen casting their lines off the edge of the bridge. There are great views in every direction. The Galata Bridge is where you really feel the life of Istanbul.
Spice Market. We loved the colour and smells of this market (located right next to the Galata bridge). A good place to pick up spices and teas that you'll have a hard time finding anywhere else.
Recommendations on where to Stay: Yılsam Sultanahmet Hotel (extremely good value, well-located), Golden Royal Hotel (a modern comfortable hotel at mid-level prices next to tram line), Fer Hotel (a bit more high end, beautiful, well-located hotel).
---
---
Things also worth seeing (secondary)
The Hippodrome. Located right next to the Blue Mosque, the Hippodrome was an oval shaped racetrack where sports (like chariot races) and cultural events were held. It dates back to 324 AD (during the time of the Byzantine empire). At that time the Hippodrome was the center of social life in the city and was lined was statues and monuments. Unfortunately not much of all that is left (the Ottomans weren't interested in horse racing). There are just a few monuments, like a Serpent Column (dating from the 5th century) and several Obelisks (one, dating from the ancient Egyptians, is estimated to date from 1490 BC).
Basilica Cistern. This cistern, built as a reservoir of water under the ground, was built in the 6th century. It is incredible: a space of 9,800 square meters (105,000 square feet) capable of holding 80,000 cubic meters (2,800,000 cubic feet) of water). The ceiling is held up by 336 marble columns, each 9 meters (30 feet) high. The 2 upside-down Medusa Columns are the best known of the columns – the origins are unknown and were probably taken from a Roman-era building. It's a phenomenal accomplishment, the only negative are the hordes of tourists taking selfies in a crowded, darkly lit place. It's the only reason why I don't have it as a MUST see highlight.
Galata Tower. Located across the river, the tower was built by the Genoese in 1348 and was at the time the highest building in Istanbul. It has great views of the whole city. Is it worth going up? (there's an elevator). Maybe, if you don't mind waiting in line and then jostling with other tourists taking selfies at the very crowded top. If you do decide to do it come very early.
Istikal Street. A large pedestrian street that's 1.4 kilometers long and lined with shops, cafés, restaurants as well as some churches (the most impressive being Saint Anthony of Padua church). It is one of Istanbul's most famous avenues and has nice interesting buildings (in European architectural styles) as well as historical trams. Worth seeing but I wouldn't put it too high on your list.
Dolmabahçe Palace. This is the largest palace in Turkey, built between 1853 – 1856 as a more modern home to Istanbul's sultans (who's previous residence had been the Topkapi Palace). It is a very European-style palace with some incredible rooms and gardens. Is it worth visiting? If you like palaces, with period furniture and paintings etc you'll love it. Maybe we've seen too many palaces. Our hearts weren't into this one (although a few of the rooms really did wow us).
Panorama1453 Museum. Located out of the way, the highlight of this museum is the 360 panorama depicting the fight for Constantinople between the Turks and the Byzantines in 1453. The history is interesting (although biased towards the Turks), the only negative are the informative placards which don't seem to be in any kind of order…worth visiting however.
Balat neighbourhood. This used to be Istanbul's former Jewish and Greek Orthodox neighbourhood, today it is full of trendy cafés and colourful, dilapidated buildings. Highlights include the Phanar Greek Orthodox College and the Yavuz Selim Mosque. A nice out-of-the-way neighbourhood to explore.
---
---
Things to Skip
Rustem Pasha Mosque. Under restoration in April 2019 and was totally boarded up when we arrived (a lot of Istanbul's highlights seem to be under restoration). I'm told that it is ordinarily a beautiful mosque. Have a look at the latest Trip Advisor reviews before planning a visit. At the pace of current restoration it might be a very long time before it is open to visitors…
Chora Museum. I have rarely seen Lissette so angry. 45 Lira each (about $10 CAD) to get into this small Byzantine church. Yes, there are some beautiful murals…but the whole exterior of the church is covered in scaffolding (more restorations) as well as parts of the interior. For the price this is a total rip off.
Taksim Square. One of Istanbul's most famous squares. There's a large monument (the Republic Monument built to commemorate the formation of the Turkish Republic in 1923) but honestly the square is boring and an eyesore.
You may want to visit…
The Topkapi Palace. The Former Palace of the Sultans dating from the 15th century to the middle of the 19th century (when the Sultan's residence changed to the Dolmabahçe Palace). The highlight is the Harem quarters and the views over the Bosporus. We had planned on going but balked when seeing the long line ups and crowds. As previously mentioned, we've just about had it with palaces. You might feel otherwise though…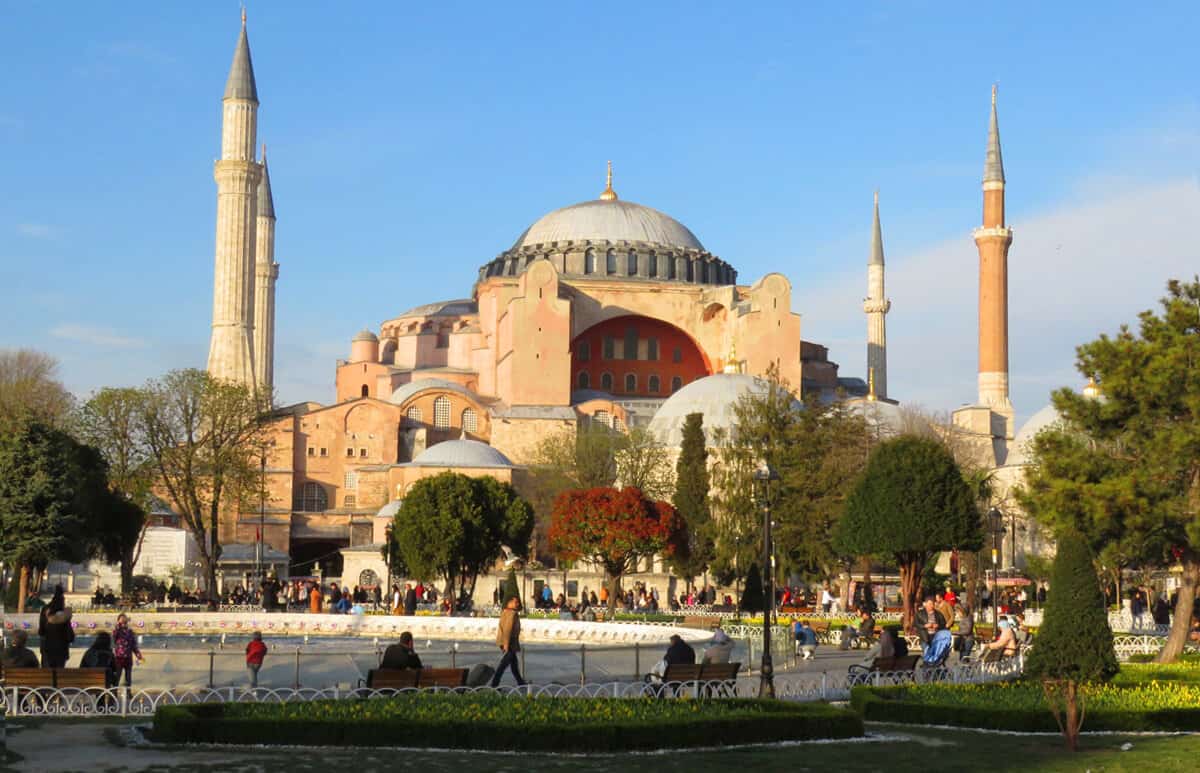 ---
---
Impressions and Comparisons
Istanbul is a busy, hectic place that assaults every sense. I only booked a week here because it's not the kind of city that we usually like. But we enjoyed our time and never got bored. It's a stimulating city on many levels.
Something about Istanbul reminds me of Bangkok (a Middle Eastern version of Bangkok). That may sound a bit bizarre. I think it's the energy and the people as well as the water: both cities revolved around a busy river or a strait. Likewise both cities are hard to navigate unless you use the most modern modes of transport: in Bangkok it's the Skytrain, in Istanbul it's the T1 tram line. This super modern tram line will take you to most of the points of interest as a tourist. Just like in Bangkok and the Skytrain, I would advise tourists coming to Istanbul to stay in a hotel close to the tram line: it doesn't matter how far out you are, it's going to get you where you need to go. Anywhere outside the areas covered by the tram line you'll find getting around a bit more complicated.
Just like Bangkok, we enjoyed Istanbul. But we can only take huge cities like them (Istanbul's population is a little over 15 million!) in small doses. I think anywhere between 3 to 7 days is ideal for exploring Istanbul.
Have you been to Istanbul? What do you think of it?
PS. Looking to book flights, hotels, tours, or rent a car? Have a look at our Travel Resources page.