Why this digital nomad chose Mexico City.
Ethan is a digital nomad who's made a name for himself in the music industry. One of the advantages in doing what he does is location independence. So, with all the options available to him, why did he choose Mexico City as his base? He covers all the reasons below. He also details Visa options for other would-be digital nomads thinking of setting up in Mexico City, covers lodging and neighbourhoods, and gives us his thoughts on safety/security in the city.
An interesting interview for anyone contemplating Mexico City as a possible base.
---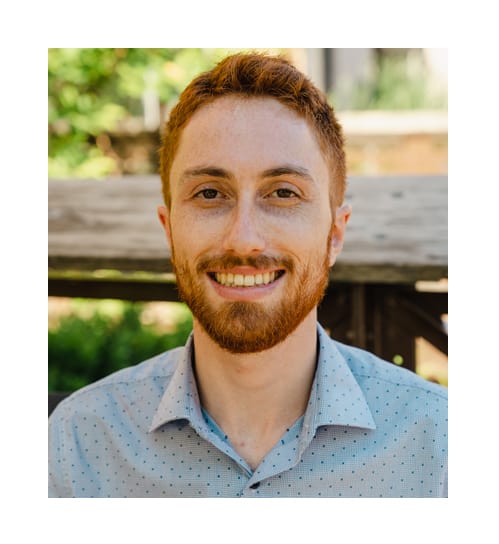 Name: Ethan Lustig
Age: 30
Country of Origin: Canada
Number of years in Mexico: 3
---
Hi Ethan! Can you please tell us about yourself?
I'm originally from Victoria, Canada, which is about as opposite as you can get from my current location, Mexico City. I did my B.A. in music theory at the University of British Columbia (UBC) in Vancouver, Canada and then I got my M.A. and Ph.D. in music theory at the Eastman School of Music in Rochester, New York. I was established in the music scene as a DJ, I had great friends and clients, was on the front cover of the newspaper and everything. One cold winter day in 2017, I was literally walking backwards on my way to school to avoid the sub-zero-degree wind slapping me across the face. At that point I said to myself, "forget this. I'm going somewhere warm next winter." I decided I wanted to finish my Ph.D. remotely. And I haven't experienced snow or cold since then.
My Mexico journey began in Guadalajara. I'm glad I started with Guadalajara because in comparison to CDMX it's less crowded, more visitor-friendly in some ways, and with a more patient pace of life. Also, the Spanish accent in Guadalajara (which to my ears, is very neutral, slow, and clear) was ideal for my total beginner level at the time.
Work opportunities came up and I ended up living and working in Los Angeles for a year getting deep into the music industry. When I returned to Mexico in 2020, I went to Oaxaca where I ended up living a life of quarantine for about 2 years. In retrospect, that was a very good decision because it's much less dense than CDMX, the case numbers were lower and I had more living space to quarantine. Once COVID had calmed down and things re-opened, I relocated to CDMX, where I am now based.
In short, I've lived in 7 cities and 3 countries. I spend my time rotating between the three North American countries (Canada, USA, Mexico) visiting friends, family, and clients.
---
---
You're now in Mexico City. Why choose Mexico City as a digital nomad?
To name a few things that make CDMX ideal for remote work: the climate, fiber-optic Internet, direct flights to many international destinations, diverse global cuisine, a comprehensive public transportation system, ambitious people doing interesting things. It also has a thriving Couchsurfing scene. I love hosting guests from around the world and connecting with locals.
This is the capital of Mexico, the center of power and the home of many industries. The University (UNAM) is often ranked the greatest school in Latin America. There are several stunning city parks with excellent landscaping. CDMX has the largest city-wide public Wi-Fi system in the world (28,000+ hotspots).
Mexico City is so large, that there are many types of adventure. And even though I'm in this massive city, there are many hikes near me, with mountains, waterfalls, and a large list of pueblos mágicos in the region. To the south of the city you have the vast forests and mountains in the Ajusco region, which looks very much like the Canadian wilderness. Chapultepec Castle is one of the most famous castles in the world, and it's always a treat to visit. There is a never-ending list of restaurants and bars to explore. Live jazz, DJs, cinema, etc.
And no matter how long you live here, you can always discover new things. Nobody really "knows" Mexico City in its totality. The city is made up of neighborhoods and every neighborhood in CDMX has a different vibe. It's similar to NYC in that sense. You have a system of alcaldías (boroughs), each with their own government. Then within each alcaldía are many "colonias" (neighborhoods) each with their own energy, architecture, vibe, and associated industries. One of the crazy and cool things about CDMX is the highly specialized economy. For example, you have whole blocks or even whole neighborhoods dedicated to a single business or selling a single type of product. They say you can find anything here.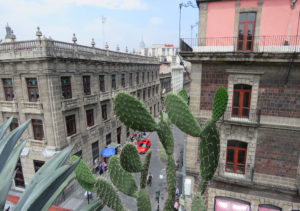 ---
---
What has it been like living in Mexico City? What do you like about the city?
To people who don't know Mexico City, I usually tell them, "Imagine New York City but with the weather of Los Angeles, and happier people than both." Because there's no beach, people tend to be here for work, education, culture, and to be among the people. Things also move faster here than anywhere else I've been to in Mexico, which suits my lifestyle. In my experience, there is a lot less anger and stress than cities in Canada/USA, and every time I return to Mexico I am struck by the number of smiling, laughing faces in comparison to Canada/USA.
CDMX can be a difficult city to figure out. It's large, dense, and sprawling and goes on and on and on. There is everything here if you know where to look and are smart. But depending on the neighborhood you visit, you're going to form a totally different impression of the city. With all the layers of human history and infrastructure, a lot of the best places are hidden (in Mexico there is much less of a Google reviews culture – for instance, many businesses don't have any photos or info on Google Maps).
The walkability is a major plus in CDMX. In many Canadian and US cities, the nearest grocery store or pharmacy may be 1km (0.6 miles) away – if you're lucky. In Canada/US, unless you live in the downtown core, or a hip, walkable neighborhood, food and essentials are often pretty far away in walking terms. Contrast this to Mexico, where even in the suburbs or exurbs, there will usually be a convenience store a short walk away. And if you're in an urban zone, it's almost guaranteed that within 300 meters you will have tienditas (small convenience stores), Oxxo, 7-Eleven, papelería (stationary/print store), lavandería (laundry), cafés, restaurants, street food, and more.
I read the other day that Mexico City was actually ranked in the top 10 worst cities in the world for parking. To me that's a good thing. Rarely do you see these big, sprawling mall-style parking lots that are commonplace in so many cities in Canada/USA. Much of the parking is out of sight, in towers, underground, hidden by strategically-placed foliage.
In CDMX, taking the metro is usually faster than driving. That's a sign of a public transportation system that works. Usually a new train comes every two minutes or so. On several major avenues there is a "Metrobús" system which consists of dedicated lanes that only the buses can use. Just like the metro, these buses usually come every two minutes.
By the way, if you think about it, a subway/metro system is such a brilliant concept – dig an elaborate system of tunnels underground, bypassing all cars, stop signs, and traffic lights. The fact they accomplished this in CDMX, a city with so many millions of people, hundreds of years of history, and built in part on top of the ancient Lake Texcoco, always impresses me.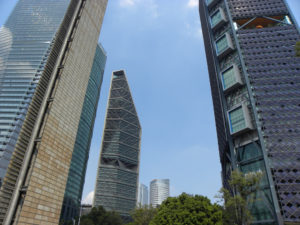 ---
---
What kind of digital nomad are you Ethan? What do you do?
Originally, being a true "nomad" was indeed my goal, meaning that I would travel full-time and not own any furniture, etc. But I realized that running an online business and having a meaningful social and personal life, it is much easier with a home base. I still love to travel but having a home base is what works best for me. I teach online video lessons in music theory, production, mixing/mastering, songwriting, etc. so having really solid Internet is a must (something not easy to find if living nomadically).
Is expat life/being a digital nomad worth it? For some people, the answer can be "no". It's certainly not for everyone. When I first came to Mexico I left my friends, my family, my language. Luckily, I leveraged online communities like Conversation Exchange and Couchsurfing, helping me to meet locals and other foreigners who had relocated.
I think when you've lived in enough places, and also work freelance, this distinction between home vs. traveling, and work vs. vacation, breaks down. Home becomes more about wherever you are at the moment, and I feel like as much of a tourist or an anthropologist when I go to Canada as I do in Mexico. It's pretty interesting how your outlook changes.
---
---
As a digital nomad in Mexico: are you there on a normal tourist Visa? Is there a digital nomad Visa? What are the options if you want to make Mexico your temporary base as a digital nomad?
There's no digital nomad visa in Mexico at this time. I have permanent residency, which never expires, and gives you the same rights as a Mexican (except that you can't vote). It's basically the equivalent of the USA's green card. After five years of permanent residency I can apply for full citizenship and a passport.
If someone wants to make Mexico their temporary base? It depends on how temporary: if you're not planning to be here for years and are OK having to leave the country every N days, then I would encourage you to just visit as a tourist. Currently, the maximum time for visiting Mexico as a tourist is 180 days, and many people have been living here for years on that status. Historically, people living in this way would take "border runs", going to the USA or down to Guatemala, and then (in some cases, immediately) returning to Mexico to get another 180 days. But things are changing. There have already been increasing reports of visitors being handed 10- or 30-day authorizations on arrival at the airport, instead of the usual 180 days.
Otherwise, there is temporary residency. This is for people who want to live in Mexico for more than 180 days, and up to four years. The visa first gets approved for one year and then you can renew it for 1 to 3 years. Permanent residency: many people get this after 4 years of temporary residency in Mexico. The nice thing is that permanent residency doesn't expire.
Immigration policy in Mexico is going to get stricter in the future. Mexico today is changing rapidly, with the influx of foreigners relocating here since COVID. There have always been the retirees and snowbirds in Mexico, in Lake Chapala, San Miguel de Allende, Baja, and so forth; but with COVID and especially post-COVID, with the lasting understanding of how doable and appealing a remote work-from-home lifestyle can be, I have noticed a ton of young, working foreigners moving to CDMX.
While in the short term it would seem that foreigners stimulate the local economy, I believe there is going to be a backlash in the near future. The rents are rising dramatically (at least in the neighborhoods where the vast majority of the foreigners stay–Condesa, Roma, and Polanco) and many of these foreigners speak very little Spanish and only hang out with other foreigners. Rising rent prices, gentrification, cultural differences; and once wealthy foreigners start not just renting Airbnbs and apartments, but actually buying houses in the old-moneyed, traditional neighborhoods of Mexico, this will strike a nerve with the old Mexican establishment. These factors, I believe, will push the government to implement a less open immigration policy. This situation is not unique to Mexico either: with more and more people working remotely, I believe countries the world over are going to end up implementing more strict immigration policies.
So, even though I have permanent residency, which technically never expires, I feel a sense of urgency to get full citizenship, because I believe that the residency rules could change in the future. Or it might become more difficult to acquire citizenship.
The way of the future, I believe, is for the vast majority of people to work fully online, and to live where they live because of social, familial, or lifestyle reasons, not because of work. We already saw with COVID in the USA a great exodus of people leaving the big, high-rent cities, realizing they can have a much happier life from some random, mid-sized city. This is, I believe, the same case on a global scale. We're only just seeing the beginning of this phenomenon. As jobs move more and more online, more 1st-world people will move to 2nd-world countries, and 2nd-world people will start moving to 3rd-world countries.
I would encourage others to also take more of a "long view" and realize that we are only in the beginning stages of a global exodus of remote workers moving to other countries, and consider the implications of that.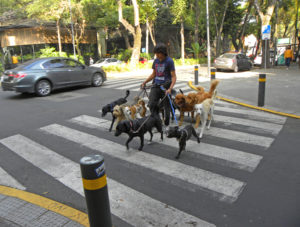 ---
---
What tips or advice would you give any digital nomad thinking of working in Mexico City?
If being near the beach or ocean is important to you, this isn't the place for you! If you enjoy big, dense cities full of people and history, where you can find every type of cuisine imaginable and find people with all sorts of interests and hobbies, this is the best place in Mexico for that. If you want to have a car-oriented life where you can easily drive and park your car, CDMX probably isn't for you.
If you're new to Mexico as a country, keep in mind that things happen on Mexico time, so plan accordingly. Learn the meaning of "ahorita".
This is more of a general tip than Mexico-specific, but know how to build an online business and manage your finances online with international currencies. Wise.com has been the best solution I've found for receiving international payments online. They have very low fees.
A word to the hipsters: in Canada and the US, many spaces have become hyper-curated – matching furniture, color coordination, neon lights, etc. so they look good on Instagram. In CDMX, outside of the hipster neighborhoods like Condesa and Roma Norte, it's more rare to see these types of hyper-curated spaces, but looks can be deceiving. Just because there are a bunch of electrical cables and the paint is missing in a few spots, doesn't mean the quality of the restaurant, barbershop, or store suffers.
Let this be an analogy for Mexico in general. The important thing as a digital nomad in Mexico should be that things work – that you have a quiet space for your online business, with fast Internet. That you are able to withdraw cash in local currency from ATMs. Forget this ridiculous idea of a digital nomad sitting on the beach in the glaring sun on his laptop – no power source, no shade, no Internet – real remote work is about much more practical concerns. Like a working SIM card and a working bank account.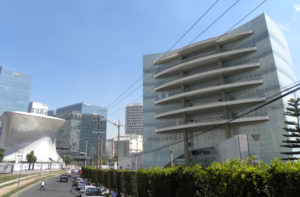 ---
---
How about Accommodation: What part of the city are you living in? And how did you arrange your accommodation?
I live to the south of the city, in Coyoacán. It's anchored by the national university (UNAM), as well as having many historic structures that are hundreds of years old (coming from Western Canada, that level of architectural history just doesn't exist.) From this borough, you can see the mountains to the south, a reminder that there are vast, forested national parks not far away. It also helps that my zone is built on solid rock and is therefore much safer during earthquakes. I love to walk through Coyoacán's cobblestone streets full of massive, old trees and beautiful houses.
When I first arrived in Mexico City, I used Airbnb. Then I switched to the private rental market, which has many advantages if you plan to stay longer-term. If you are serious about living here, you will live much better and more affordably by finding an unfurnished apartment on a 12-month lease. Many places are not listed online. Go to the neighborhoods of interest and call the phone numbers you see on the "Se Renta" signs. That's how I found my current place.
The three most popular areas that foreigners stay in are, by far, Condesa, Roma, and Polanco. I find that quite ironic, because these are actually the least Mexican areas. Don't get me wrong, Condesa and Roma Norte have some of the best, most curated, bars, clubs, and restaurants – and I always enjoy the Parisian vibe of much of the architecture. But that's exactly it – these areas resemble Paris moreso than Mexico. I actually would recommend to a visitor, especially someone with little or no Spanish, that they stay in Condesa or Roma, since those areas are safe and pretty, with many food options, English-friendly menus and all that. But I just find it funny that so many foreigners actually live in these areas. Many are not aware that those zones are built on the former Lake Texcoco and are highly volatile during earthquakes.
---
---
I have to ask about safety and security because it seems to be the biggest concern of people thinking of moving to Mexico. What's been your personal experience in Mexico City?
Many people ask me, is it safe to travel to Mexico? I find that a lot of people in Canada/USA, even those who have previously visited Mexico on vacation, have this image of Mexico as being either beach resorts, or the Northern Mexican, sepia-filtered desert full of Narcos, as portrayed in shows like Breaking Bad. Of course, Mexico City is neither of those things.
Anyways, to answer your question more directly. Let's talk about the statistics for a second. It is true that, as a country, Mexico has a higher homicide rate than the USA. But this statistic is inflated by a few parts of a few states, that are very insecure due to cartels, etc. The news media (both inside and outside Mexico) makes a big deal out of painting Mexico as a warzone. But the truth is, Mexico City actually has a lower homicide rate than many US cities. Did you know that Chicago, Philadelphia, and Pittsburgh all have higher homicide rates than Mexico City?
Now, as for robbery/theft, that is a concern, especially as a visible foreigner, but staying out of bad neighborhoods, keeping your eyes and wits about you, and only carrying what you need on you, all helps. While there are some neighborhoods notorious for poverty and crime, I don't ever really have a reason to go to those parts. In general, I feel safer in Mexican cities like CDMX, Guadalajara, and Oaxaca than in the downtown cores of many cities in Canada/USA.
Concluding thoughts?
Mexico City is a wild, wonderful place full of hidden gems. While it's not for everyone, there's a reason that millions of people call it home. For me it has proven the ideal location for running my online business!
---
Professional Bio
Ethan Lustig, Ph.D. is a music producer, composer, audio engineer, and consultant. Dr. Lustig is an expert witness for attorneys in music copyright infringement cases ("Forensic Musicology"). He provides custom music production and composition for film & TV, mixing/mastering, and sonic branding. His music has been licensed by companies including Adobe and he has been called on to give his expert musical opinion on TV networks such as ABC and CBS. As an educator, Dr. Lustig teaches all levels, from basic (e.g. how to make beats in Ableton, how to write a song, how to compose music) to advanced music theory and ear training. EthanLustig.com
Want to be interviewed? If so send us an email or leave a comment