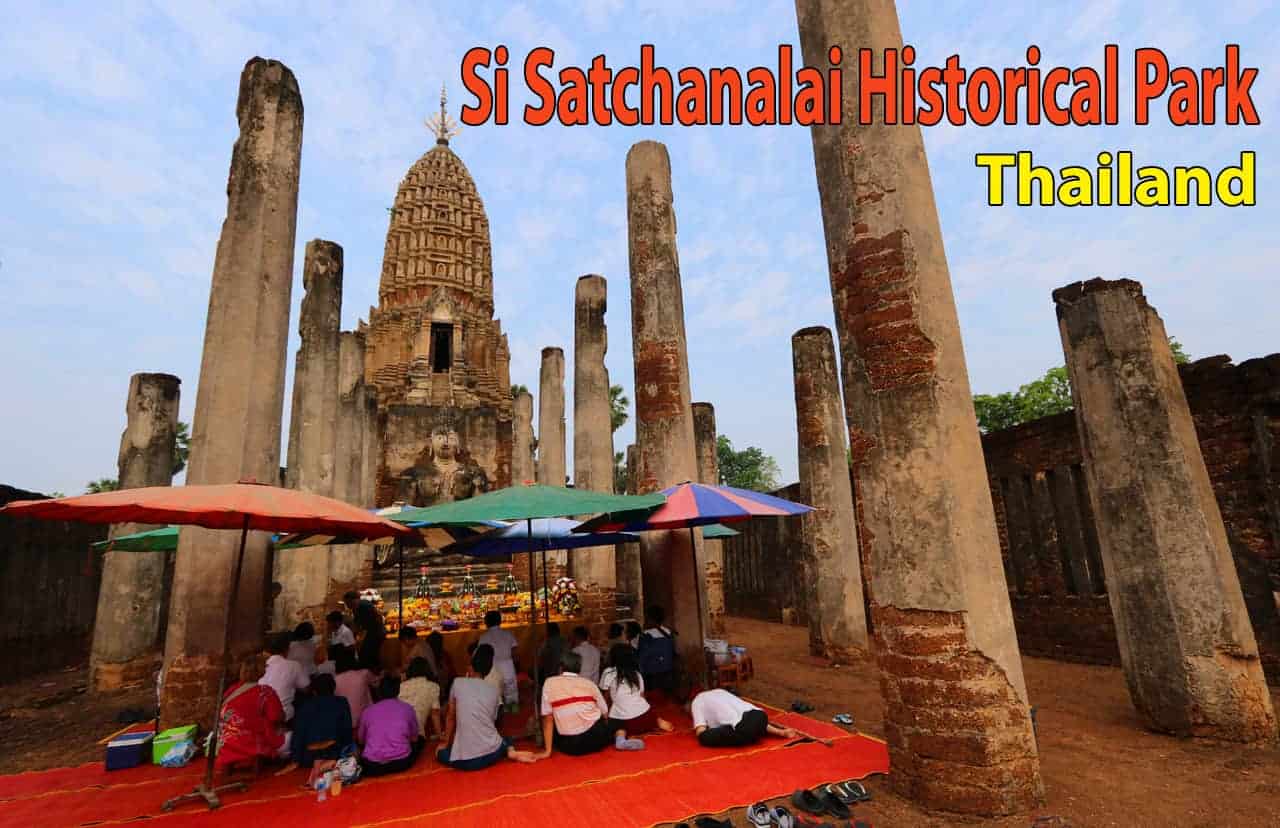 Why you should visit Si Satchanalai Historical Park

I've previously written about Sukhothai Historical Park and stated that it only really requires 1 day to visit. If you've booked a longer stay, I really recommend you visit Si Satchanalai Historical Park.
Related: Sukhothai Historical Park Itinerary: What you should See and How much time you should Spend
Si Satchanalai is an hour away from Sukhothai. In many ways the Historical Parks are similar: both offer old temples and ruins within a very well cared for environment. Walking or especially riding a bike through either park is a pleasure. We couldn't get over the facilities or the maintenance in either park. Both are fantastic and both are UNESCO World Heritage Sites.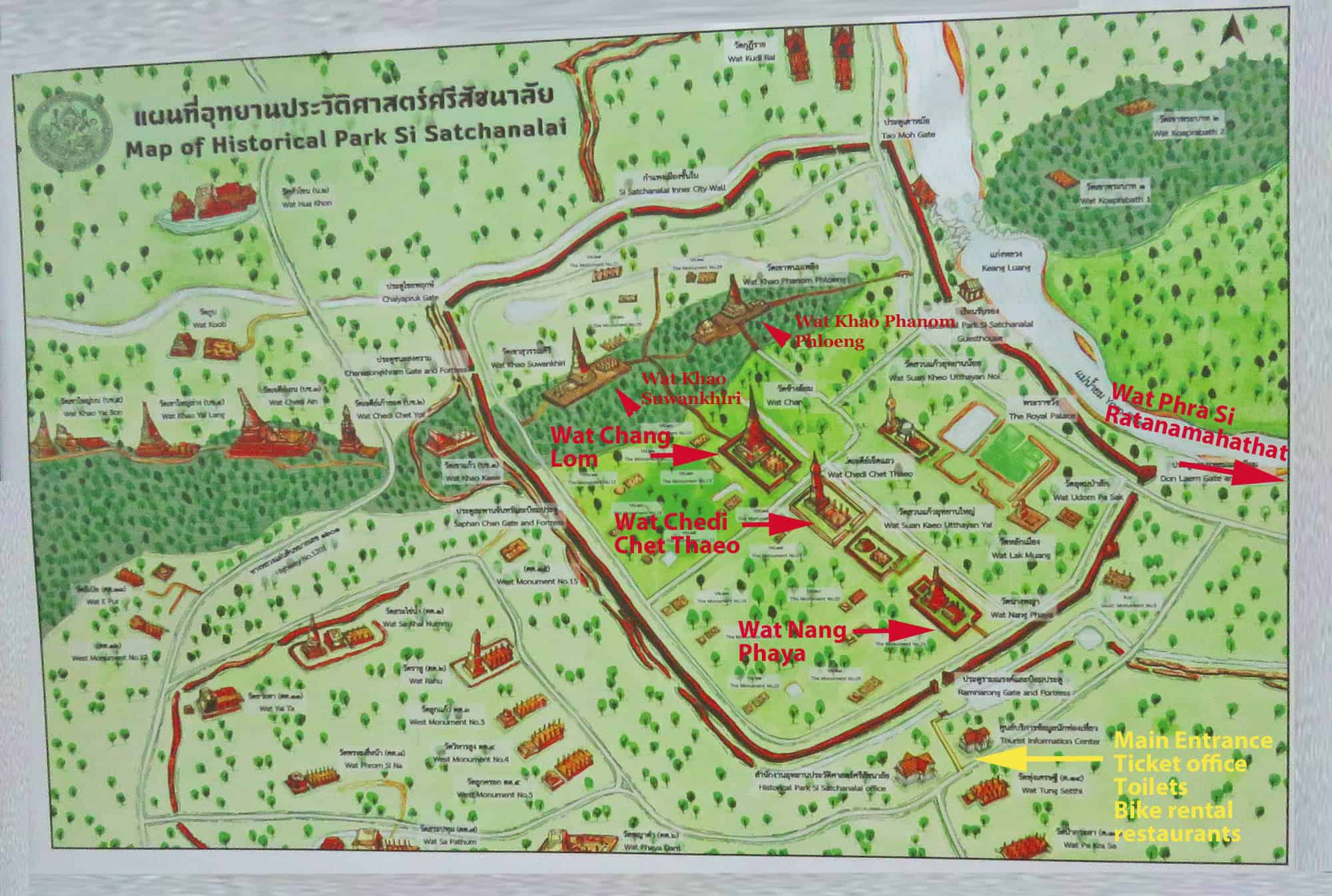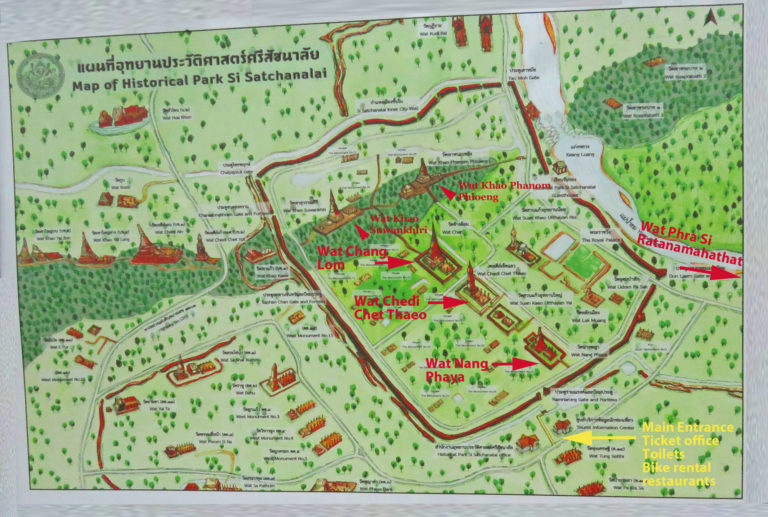 ---
---
.
What makes Si Satchanalai different? 1) It's quieter, there are much less tourists, 2) Riding your bike is even more peaceful as there are no Tuk Tuks allowed in the park (just a tourist tram that passes around very occasionally), 3) the park is more wooded than Sukhothai. You very much feel that you are in the middle of a natural environment.
.
How about the temples? The standout temple in Si Satchanalai is Wat Phra Si Ratana Mahathat, which is actually outside the grounds of the Historical Park. It is not as spectacular as Wat Mahathat or Wat Si Chum in Sukhothai but it is still very impressive with its high, detailed stupa and the peaceful Buddha at its base (which reminded me of a smaller version of the Buddha at Wat Si Chum). What also makes Wat Phra Si Ratana Mahathat special is that it is a functioning temple. On the day we visited there were a large group of Thais praying. Monks strolled the grounds and there were a few stray dogs sleeping nearby. Make sure to visit this temple (cost: 20 Baht/person)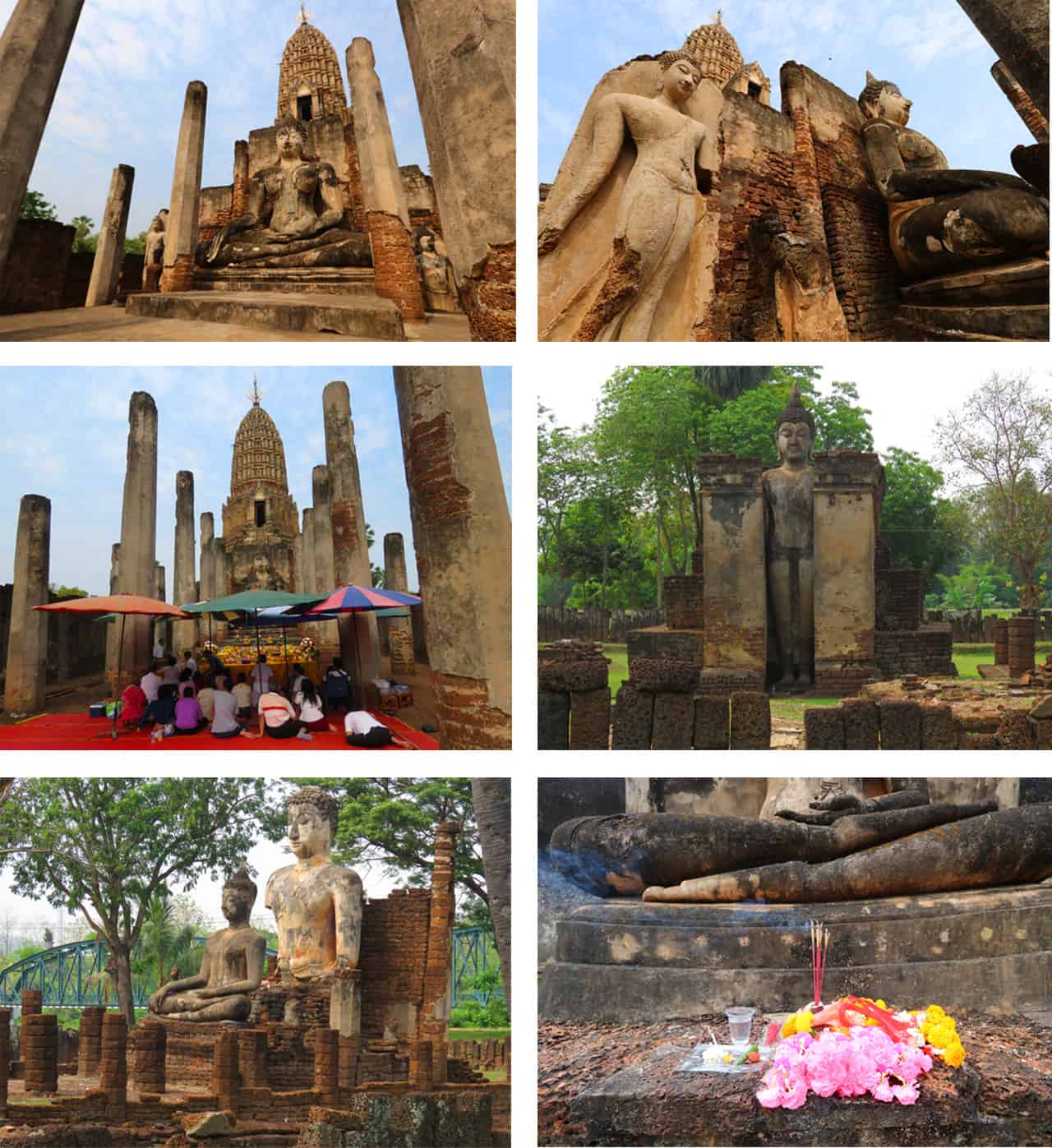 .
---
---
A few minutes away is the Historical Park. As I state at the top, it is a beautiful and peaceful area bordered by city walls and a moat. The best way to visit it is by renting a bicycle.
Temples within the Si Satchanalai Historical Park
.
There are 2 main temples of interest:
.
Wat Chedi Chet Thaeo
This temple complex is considered unique in the temples of the Sukhothai Kingdom because it consists of 32 stupas in different sizes and different styles (including from Bagan and Sri Lankan influences). The huge temple in the center was built as the burial place of the ruling family of Si Satchanalai. You'll notice that most of the stupas are ruined or in a state of disrepair – there has been a lot less restoration work in Si Satchanalai compared to Sukhothai.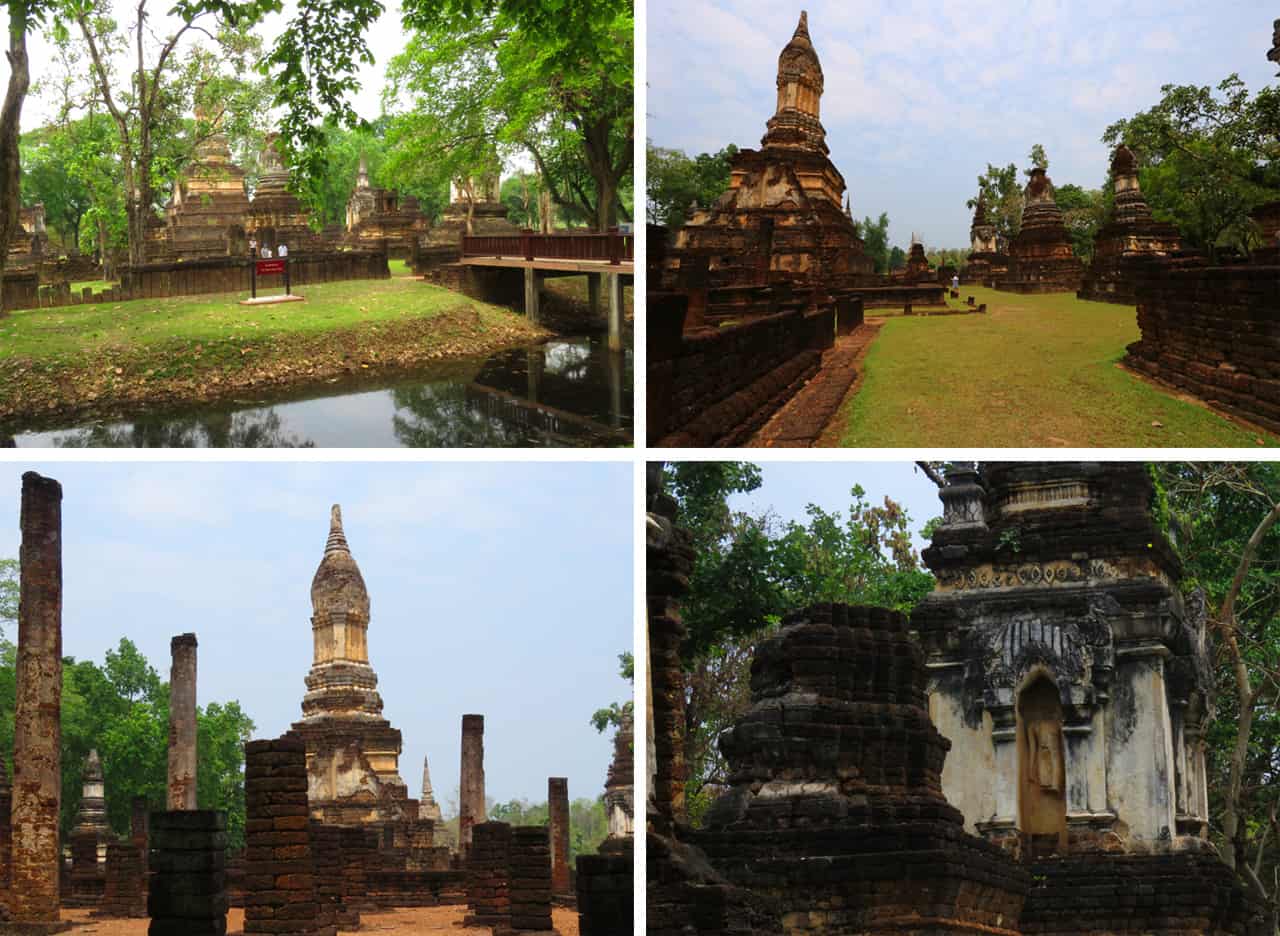 ---
---
Wat Chang Lom
This temple is right across from Wat Chedi Chet Thaeo. It's most important structure is its large, well preserved chedi with 2 tiers: the 1st with 39 elephant structures, the 2nd with 20 niches that contain images of Buddhas.
While the above are the main temples within the Historical Park, there are a lot more temples and ruins to see including two temples up a hill (unlike the flat Sukhothai Historical Park, Si Satchanalai has this hill within its boundaries). There's lots to see and the beauty of the park makes for a nice day.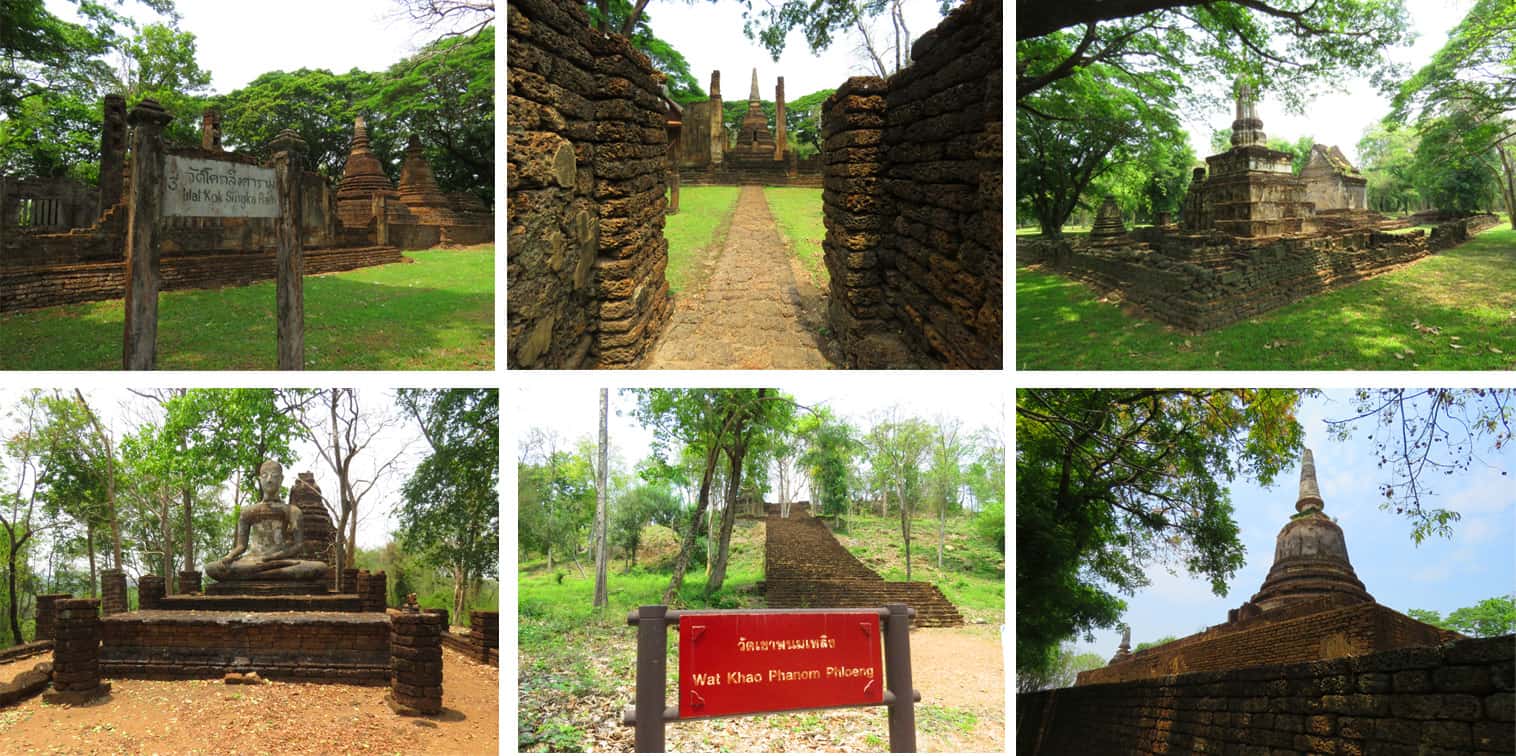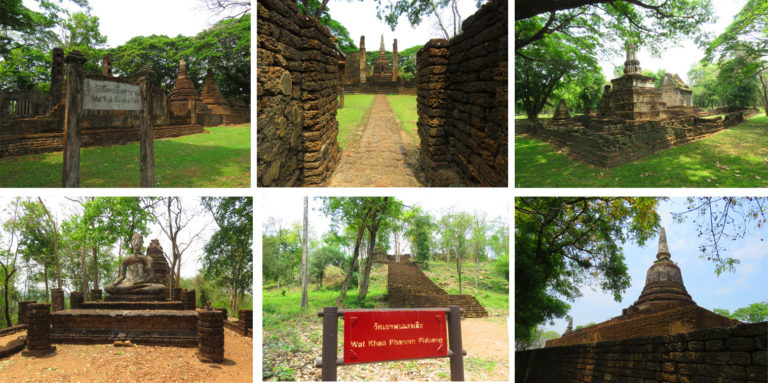 .
---
---
Practical Information
Getting there. We booked taxi transport through our hotel in Sukhothai that cost 1,700 Baht. For that they drive you to Si Satchanalai and first take you to the outstanding Wat Phra Si Ratana Mahathat. We then visited a few other temple ruins in the vicinity (there are many). They then took us to the Historical Park (only a few minutes away). We were left there and spent 2 ½ hours on our own. We were then driven back to the hotel.
Time required. Doing it this way required 6 hours, which included 2 hours of driving and 4 hours of sightseeing.
Accommodation: We stayed at the Thai Thai Guesthouse in Sukhothai. Very nice place and they organized everything for us.
---
---
Ps. If you find our blog helpful, please consider using our links to book your flights, hotels, tours, and car rentals. Have a look at our Travel Resources page.