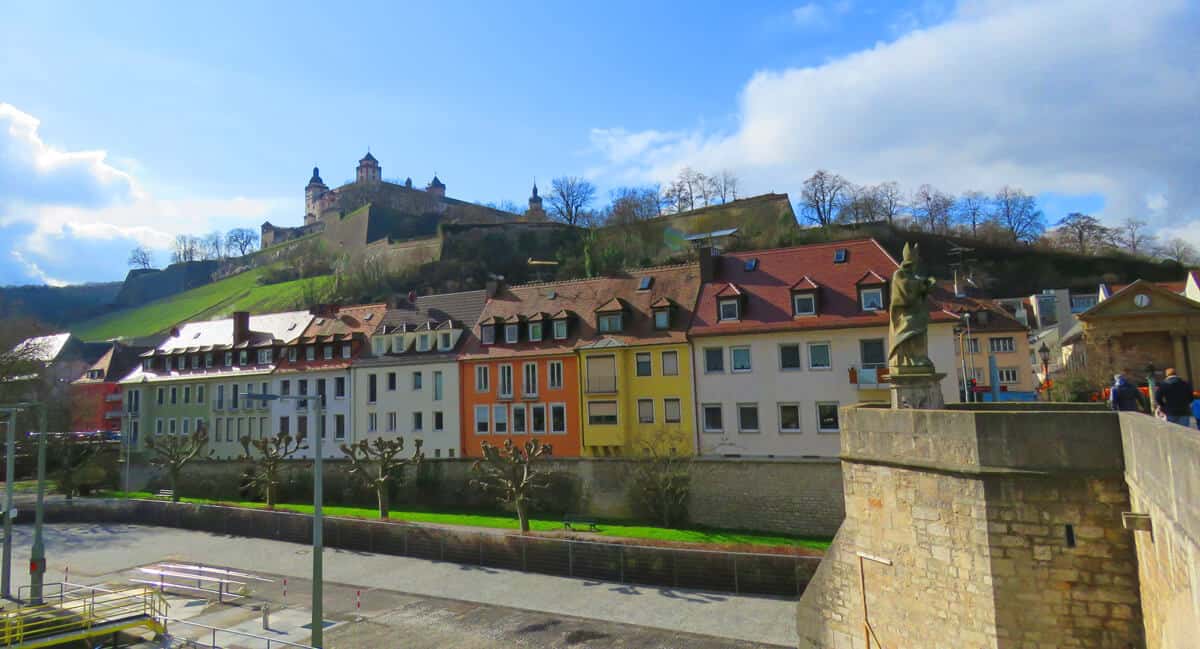 Würzburg and why Germany is the most civilized place on earth
I don't think we've seen as many astounding highlights in one small city as we've seen in Würzburg. Over the course of one afternoon we saw Würzburg's version of the Charles Bridge (the Alte Mainbruecke), a huge castle with great views (the Marienberg Fortress) as well as a whole bunch of churches (the city is actually known as the "city of 100 churches"). We actually ran out of time for Würzburg's most famous landmark, the UNESCO Heritage site Würzburg Residenz (considered one of the finest palaces in Europe).

The reason for Würzburg's wealth of landmarks is that it was the capital of the Kingdom of Franconia, one of the 5 great duchies of medieval Germany from the 10th century to the 19th century (when Napoleon merged Franconia with Bavaria). As home to royalty for all these centuries the city benefited and flourished.
Lots of photos in this post.
---
---
Below: The Marienkapelle Church (Church of our Lady) is probably the most photographed church in the city (it is also probably where you'll start your downtown walk as it is located right next to the tourist office). It is a late gothic period church built between 1377 and 1480. The Marienkapelle is the final resting place for many Franconian knights and citizens. We love the light and the beautiful stained glass windows.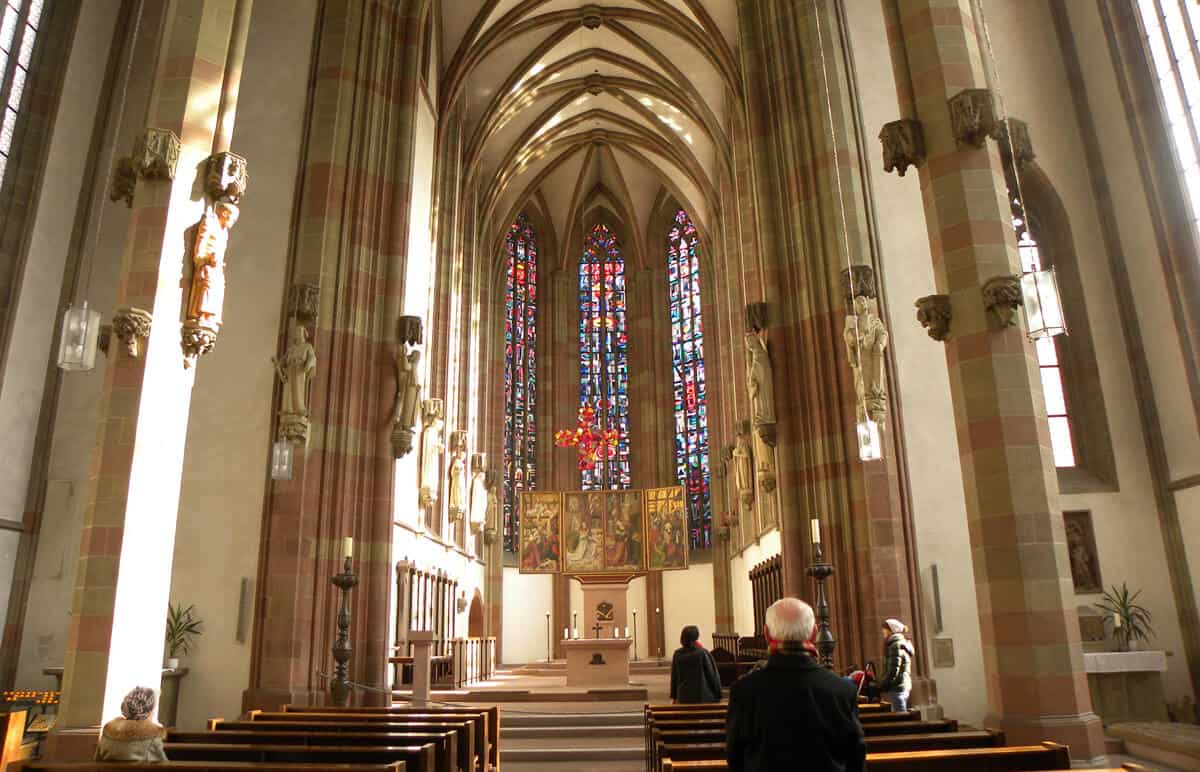 .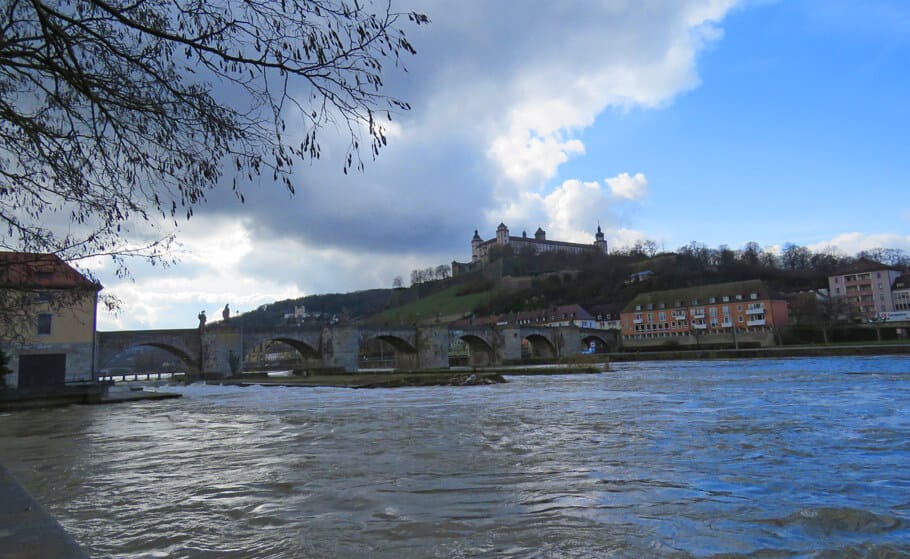 .
---
---
.
The Marienberg Fortress was our highlight in Würzburg. Although officially closed when we were there (in late February) you can walk within the grounds for absolutely fantastic views of the whole city.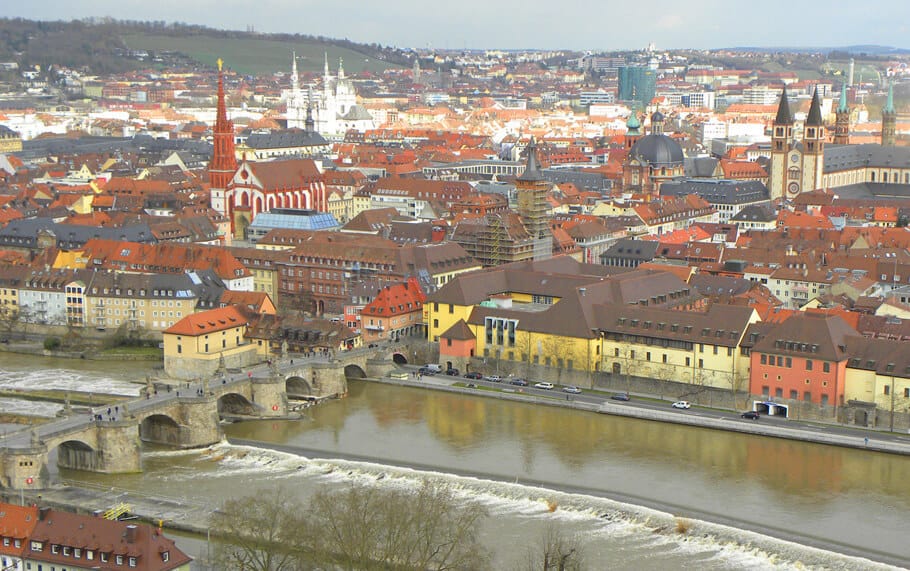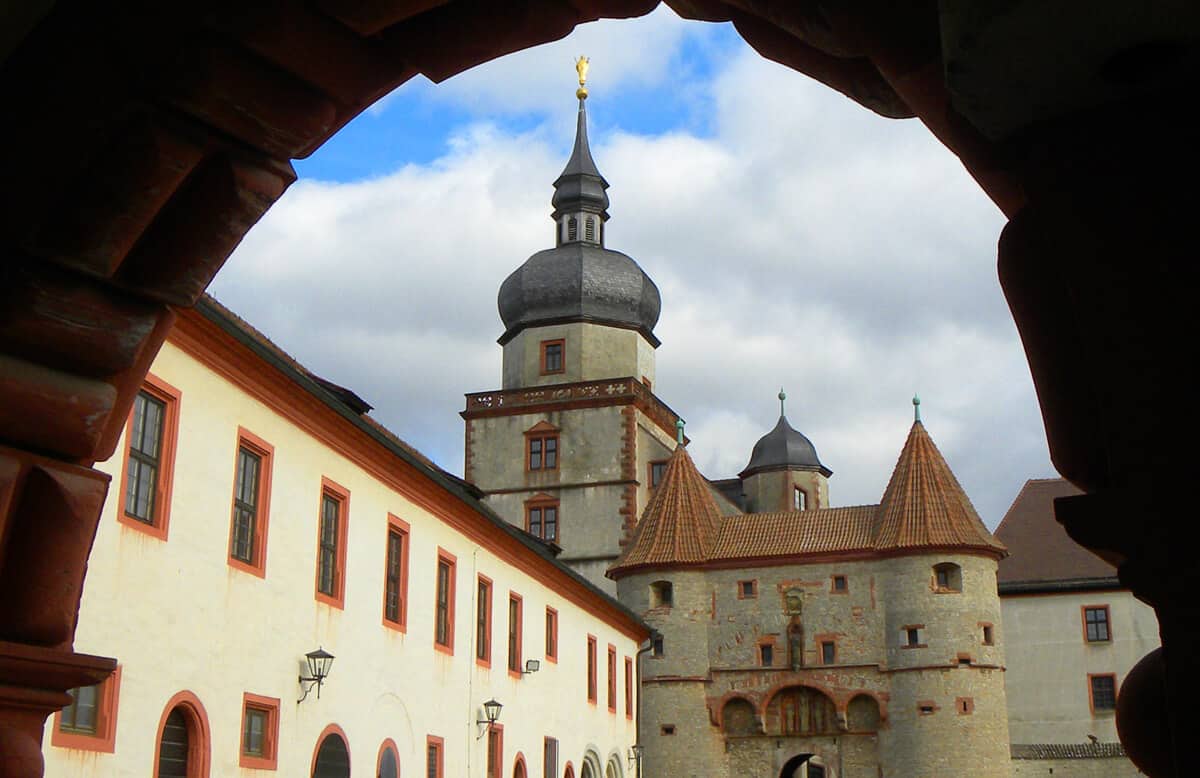 ---
---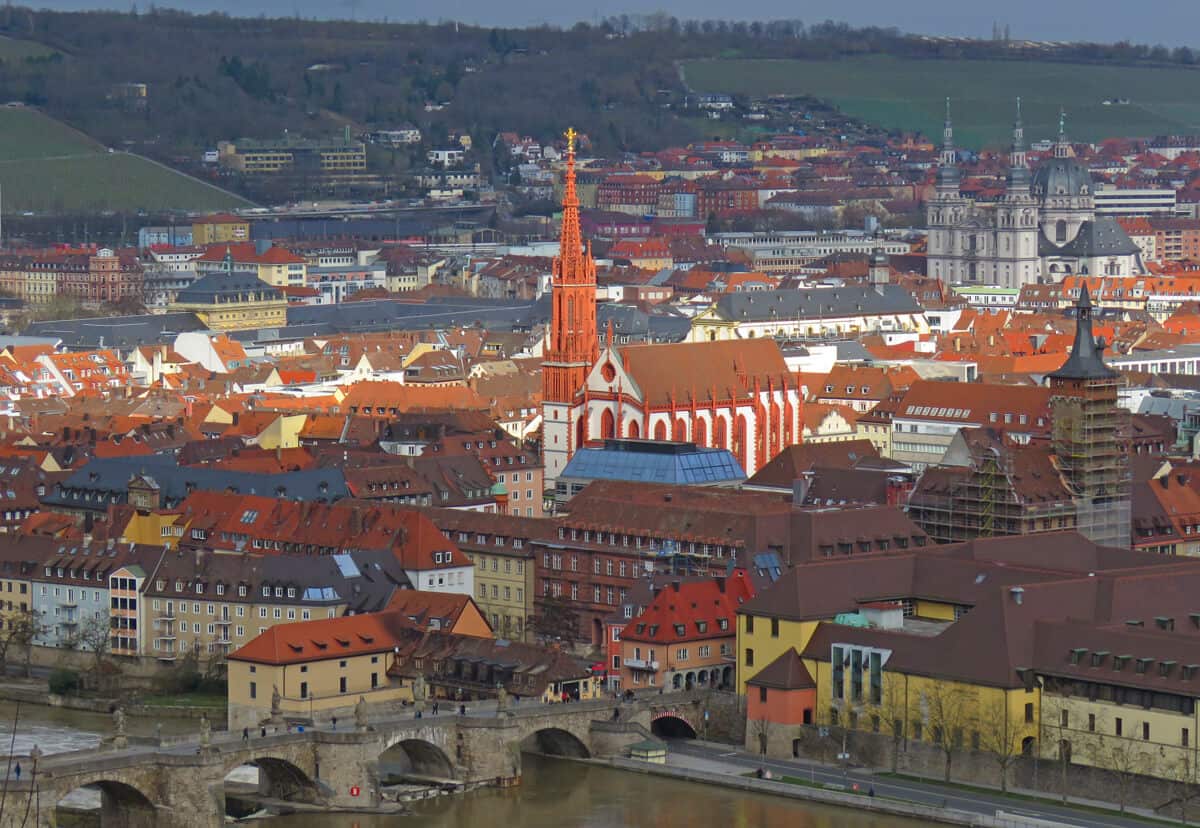 ---
---
It was around this point that someone had to go to the bathroom real bad. I don't want to point fingers but it wasn't me. This led to a hectic "where's the closest bathroom?!" conversation. The castle was officially closed (opening March 16) and there was absolutely nothing going on except for some construction work in the fortress' courtyard. It was at least a 10 minute walk down to the city below. That's when we saw the discrete WC sign next to the exit gate. The door was open. Inside lay sparkling clean bathrooms. Only in Germany could such bathrooms exist and be open when officially closed.
Happy and feeling better, Lissette made a startling proclamation. "Germany has to be the most civilized place on earth" said she with a warm glow in her voice. I think she's right. But not just when it comes to bathrooms. Walk anywhere in Germany and you know they'll be a beergarden waiting for you at the end of your walk. Even if it's up a steep hill to some remote fortress you'll find beer waiting there for you. Along with a clean bathroom. That's civilized.
.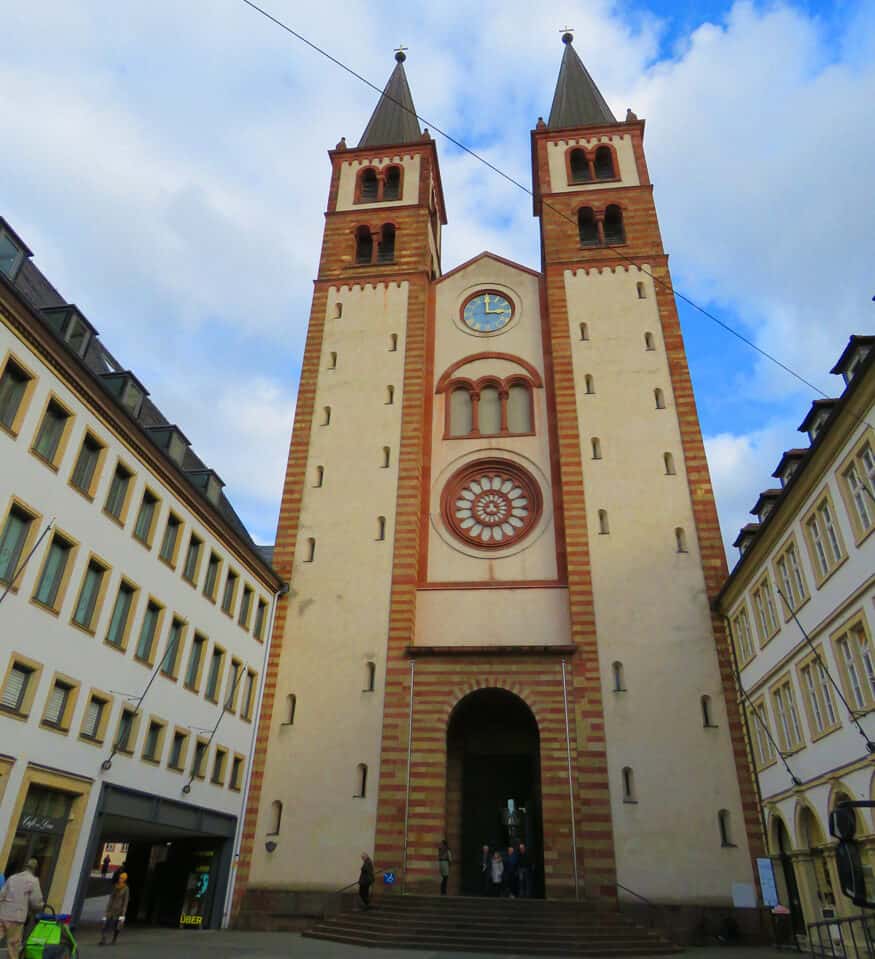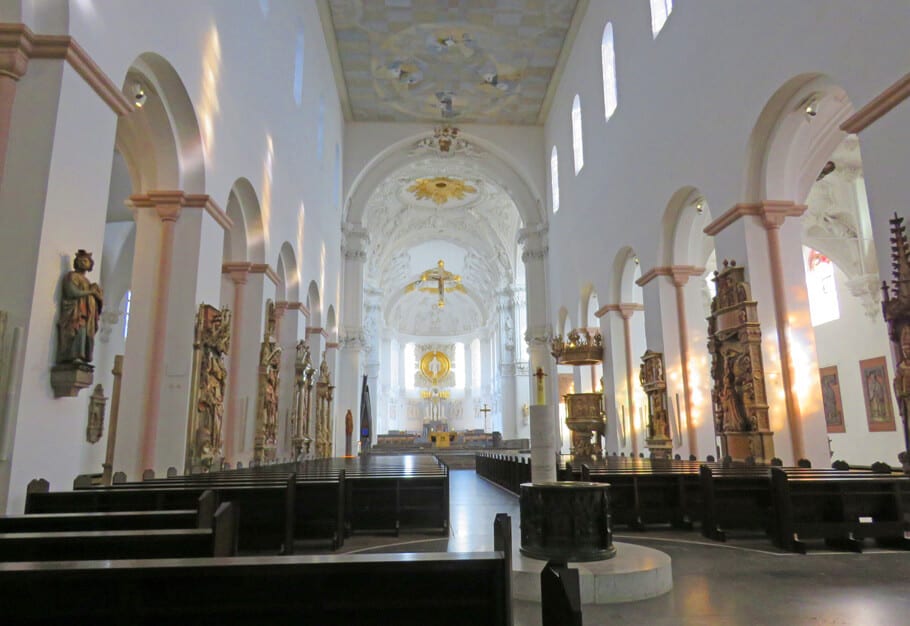 .
---
---
.
By the time we got to the UNESCO Heritage site Würzburg Residenz we were tired. It was getting colder and we had done a lot of walking. It was time to go home to Bamberg. We decided that we had to come back to Würzburg, it was worth a second visit (probably best done in the summer when the gardens are in full bloom).
We skipped the Würzburg Residenz but if you're curious our friends at TravelYesPlease covered it here.
.
On the way back to the train station we stopped and wandered in to Stift Haug, another incredibly church. Honestly, it's amazing that they could have so many churches in such a small area. The old town is not even 1 km across, yet we had seen all these monumental churches in different architectural styles. Stift Haug was built in the late 1600's in Baroque style – it is a little mentioned Würzburg church but is just a colossal building.
.
---
---
Würzburg is stunning and we didn't give it the time it deserved on this visit. We will be back. I've mentioned a few times on this blog how much we love Germany – every time we come back we find new places to love in this country. It really is one of our favorite destinations.
Accommodation: I really think you should have at least one night in Würzburg. A couple of recommendations:
1) Hotel Regina (cosy, clean, centrally located, good value)
2) Babelfish Hostel (a nice hostel, close to center, has private rooms. Budget, very good value)
3) Hotel Würzburger Hof (4 star hotel, tons of charm, great location. Good value if looking for something really nice).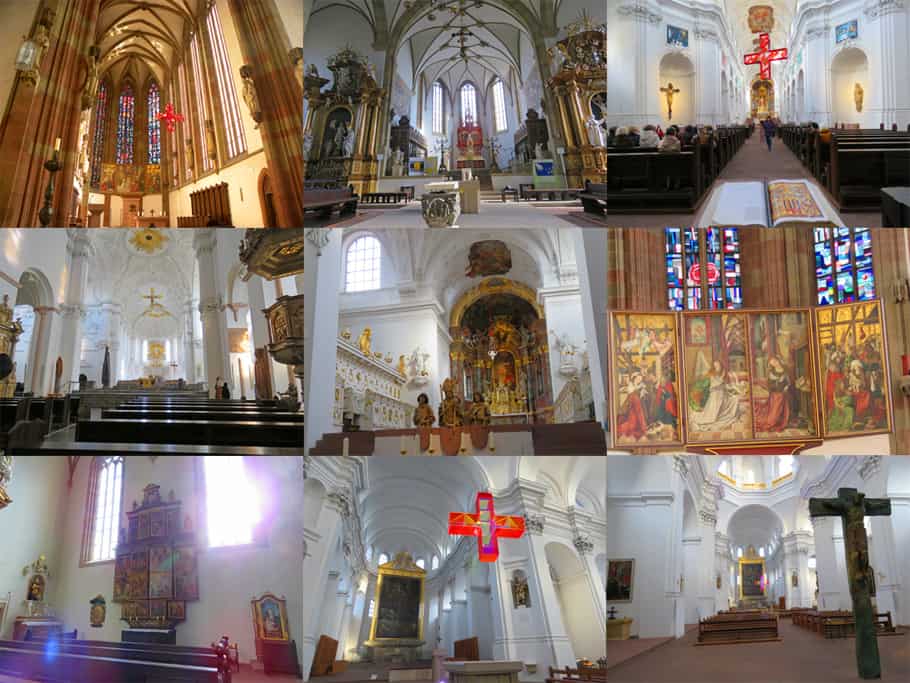 ---
---

Related:
Bamberg, Würzburg or Nuremberg?
It's not my favorite place. But here's why Nuremberg is worth a Visit

Ps. If you find our blog helpful, please consider using our links to book your flights, hotels, tours, and car rentals. Have a look at our Travel Resources page.