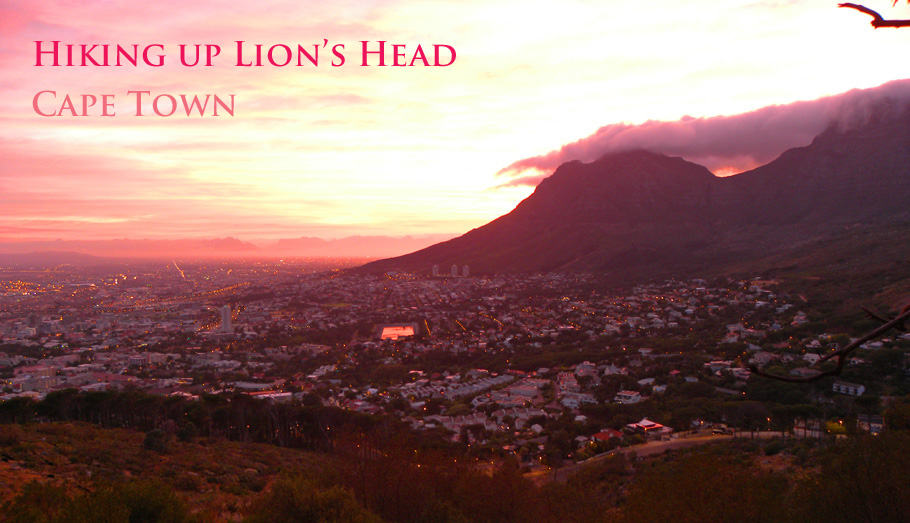 Maybe you don't have the time or the energy for a hike up Table Mountain. But even if you do, you don't want to skip this hike.
I saved Lion's Head for our last day in Africa. The reason being that I wanted to finish off with a memory that would stay in my head when I got on the plane later that day.
There are a few reasons I say this is an essential hike. The first is that you have views in all directions: the city bowl, the Twelve Apostles, the ocean, as well as towards Table Mountain. I think it is the complete package as far as views go in Cape Town. Secondly: It is a relatively easy hike (provided you go the right way which I'll describe below). Third: You can do it all in about 2 hours. On this day I started off around 5:30 am (to see the sunrise) and I was finished by 7:30. Fourth: you don't need a guide. You can take a taxi or Uber to the Lion's Head parking lot and the trail is right there. Easy.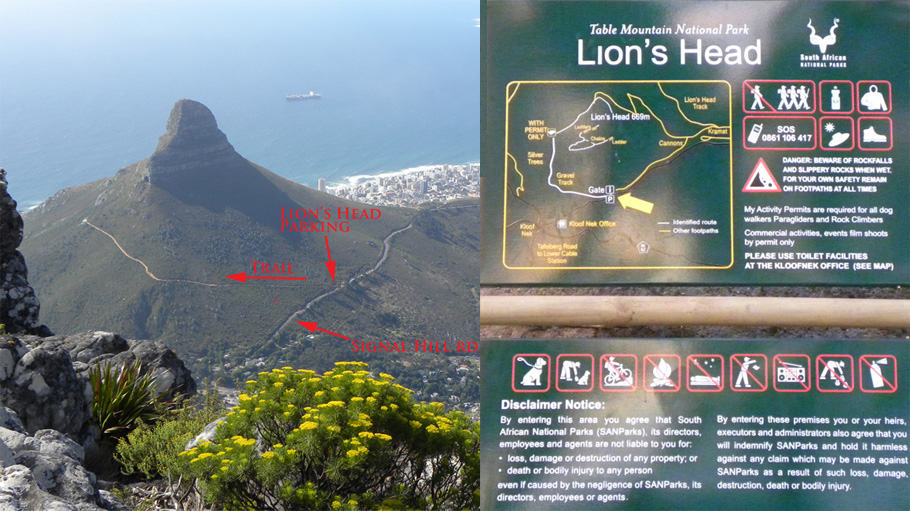 .
The trail going up Lion's head is a screwtop: you'll be circling the mountain getting to the top. This means you're getting views in all directions. At a certain point the dirt path gives way to rocks and you have to step up, sometimes even use your hands to climb. Nothing hard though. This is rated an A+ hike (if taking the easy way) which means it is a very easy hike technically.
Below: sunrise over Camps Bay.
.
Below: Of course, even an 'easy' hike in Cape Town means that you'll pass a ledge like this. That's why they've put a chain for you.
Then you get to this spot. I actually missed the sign and went up using the rungs and chains. It's not too hard but it got the adrenaline pumping – most people I know wouldn't want to go up this way. Instead continue to the left and take the 'recommended' route, it will only add about 5 minutes to your hike.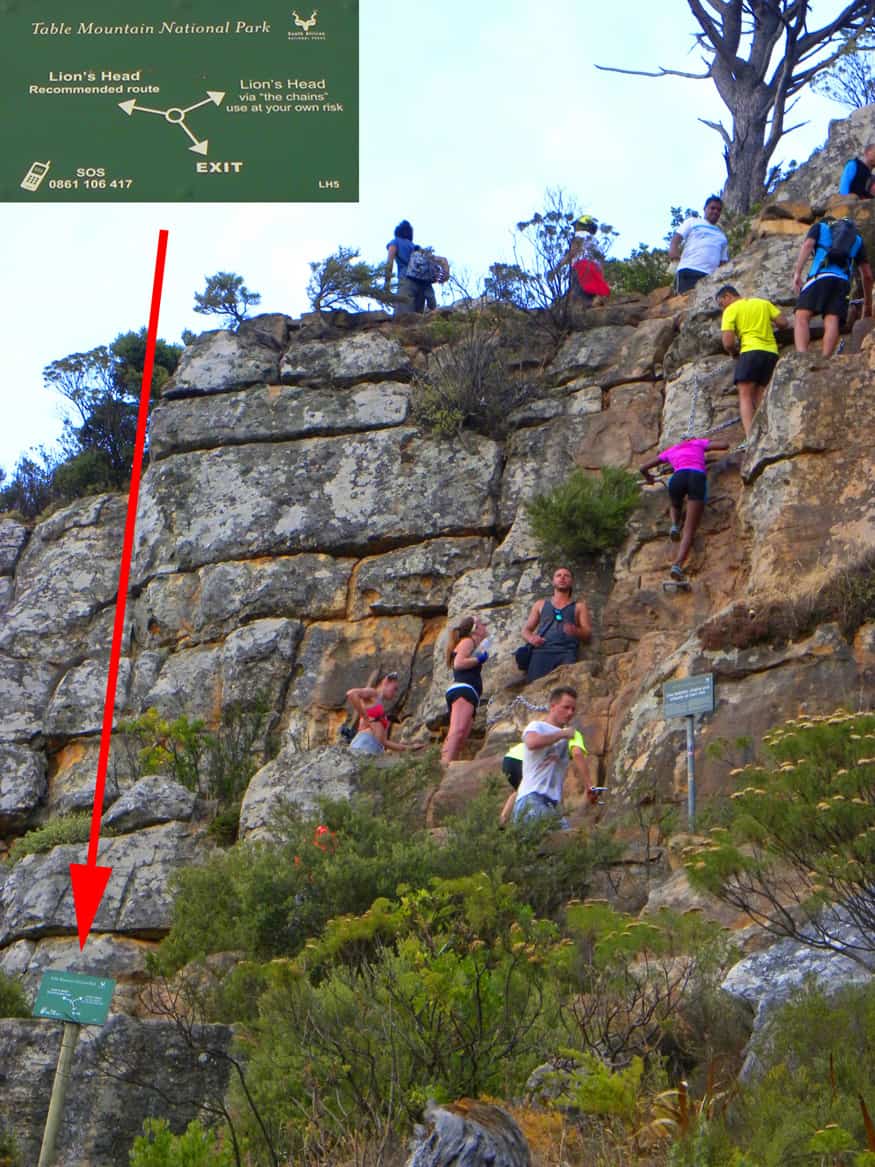 The two routes join for the last climb up what I can only describe as a backbone leading to the head. It is steep and might be a bit of a challenge if you have vertigo…but physically the climb is not demanding.
Below: Up the "backbone". Not as hard as it looks, the path is nicely laid out among the rocks.
Then you get to the top. Even at 6:30 in the morning there were a lot of people.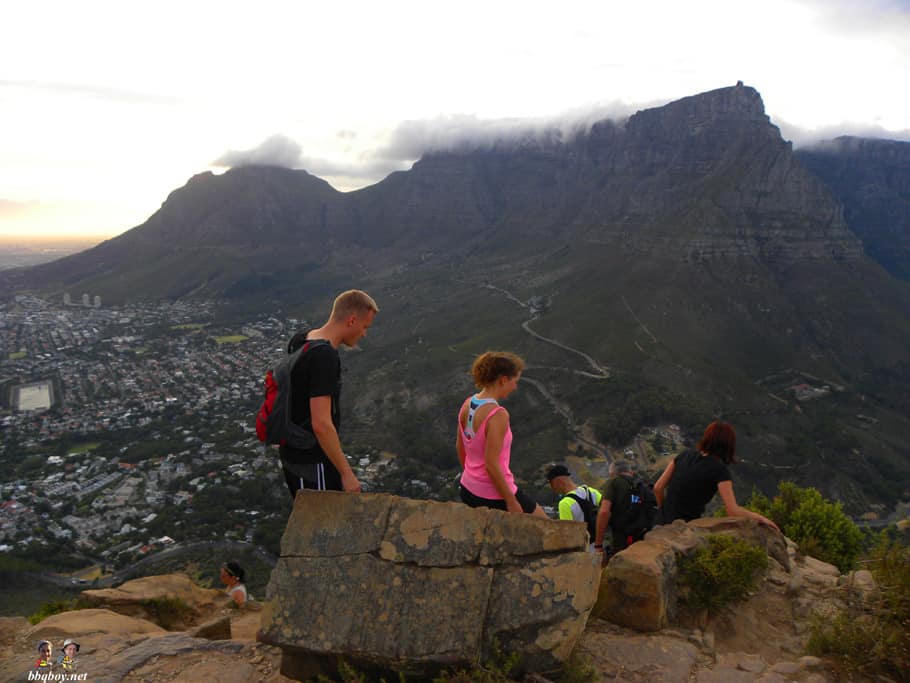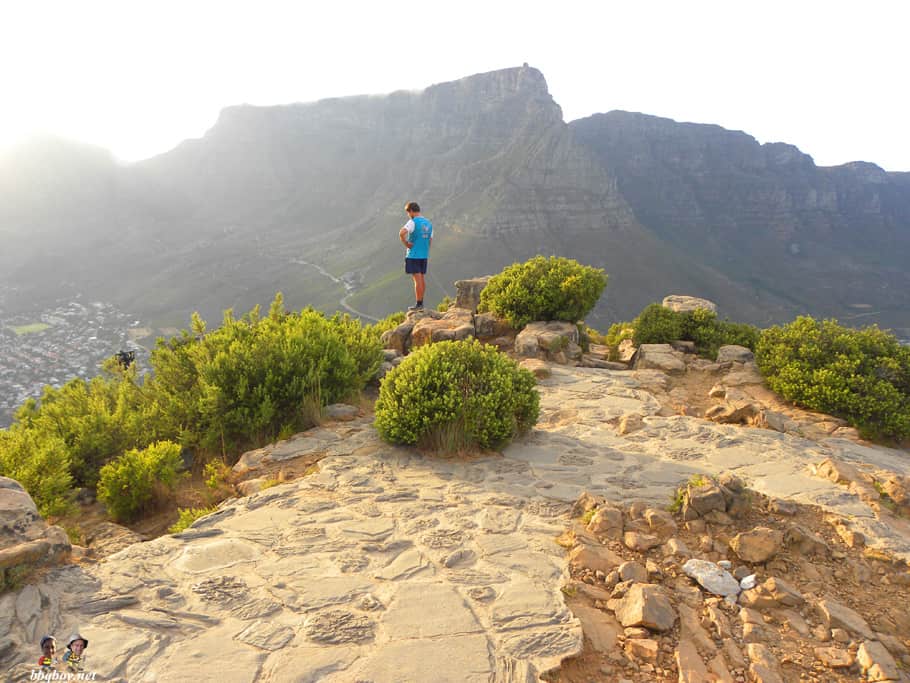 Below: views coming back down (I took the easy, "recommended" route coming down)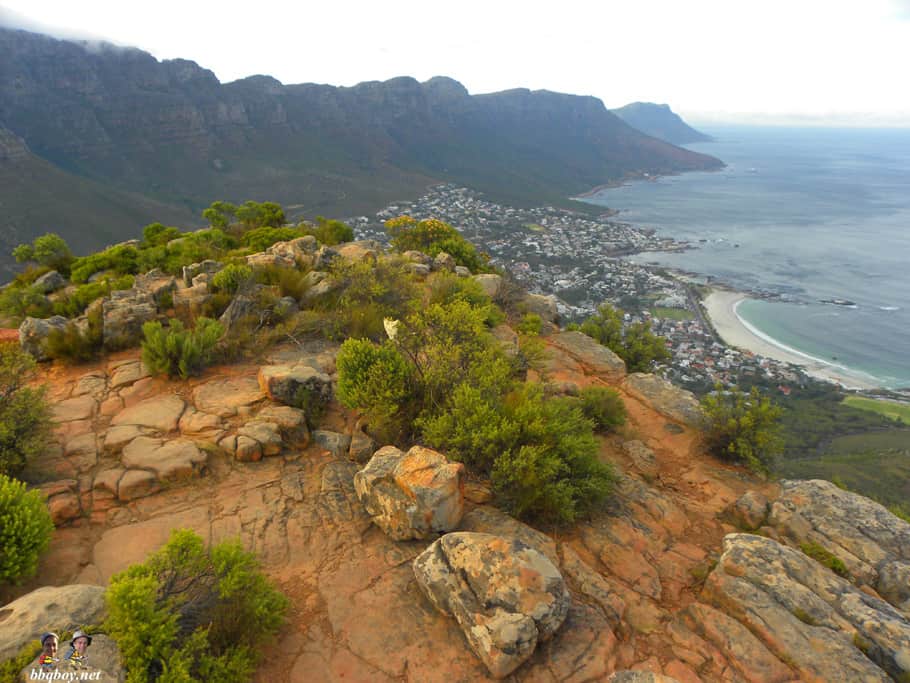 Below: After about 10 minutes of walking comes the juncture (where you'll spot the people going up with chains and rungs). The rest of the way down is very easy and the views beautiful.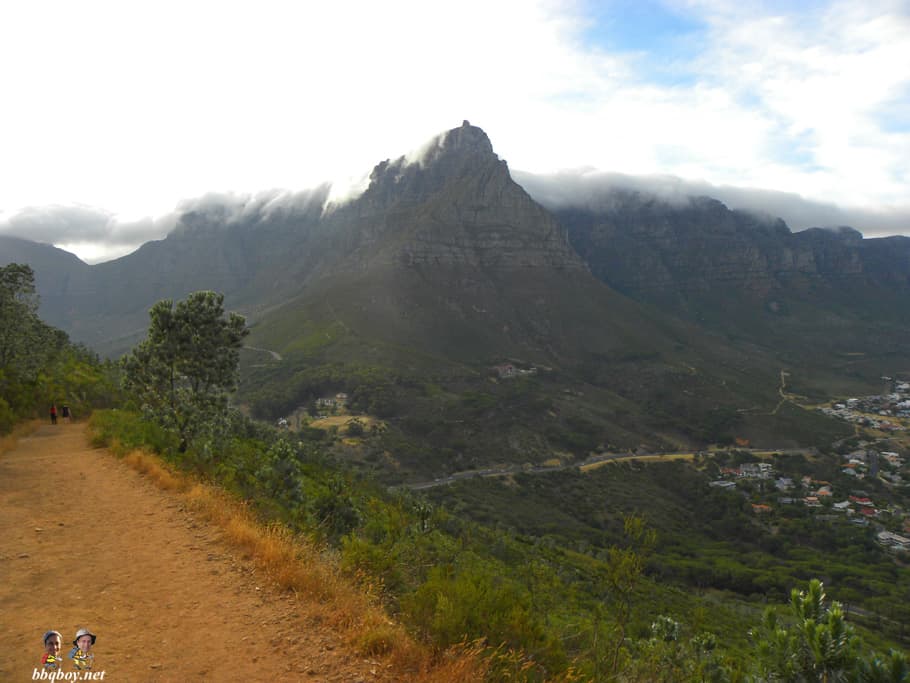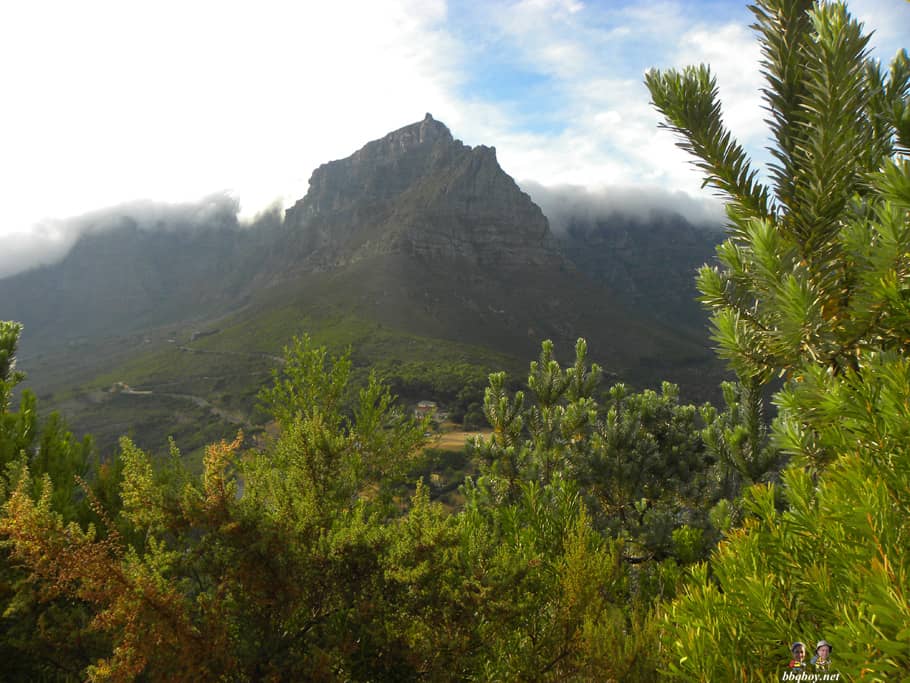 .
Below: Back at the Lion's Head parking lot. From here I called Uber and got back home in the city within 10 minutes. Total time up and down on the Lion's Head hike: 2 hours, including about 25 minutes up top.
——————————————————————————————————————————————————————————————-
Climb up and touch the Cloud. Get productive with a virtual desktop hosted by CloudDesktopOnline and Cloud SharePoint by CloudAppsPortal on smart phones, tablets and regular desktops.
——————————————————————————————————————————————————————————————-
A wonderful hike that is in my opinion a highlight of a visit to Cape Town.


.
———-
Related: If you want something more challenging, how about the India Venster route up Table Mountain ?
.
——————————————————————————————————————————————————————————————-
If you haven't subscribed yet and want to get our posts and newsletters sent to your email, just insert your email address below: