Every year I plan a one week trip with my mother. This time she surprised me by announcing that she'd like to meet up in Nicaragua.
We only had a week together, so we decided to stick to the area south of Managua; Granada, Masaya, Lake Nicaragua, Isla Ometepe – a manageable area that wouldn't require too much travelling around.
Our base was Granada, which is known as a city rich in colonial history. It was founded by the Spaniards in 1524 and was named after the city of Granada in Spain. It was chosen primarily for it's location; on Lake Nicaragua, with river access to the Caribbean as well as close proximity to the Pacific coast. Today it is the 4th largest city of Nicaragua. It is also the most touristy city in the country ("touristy" being relative – this is Nicaragua).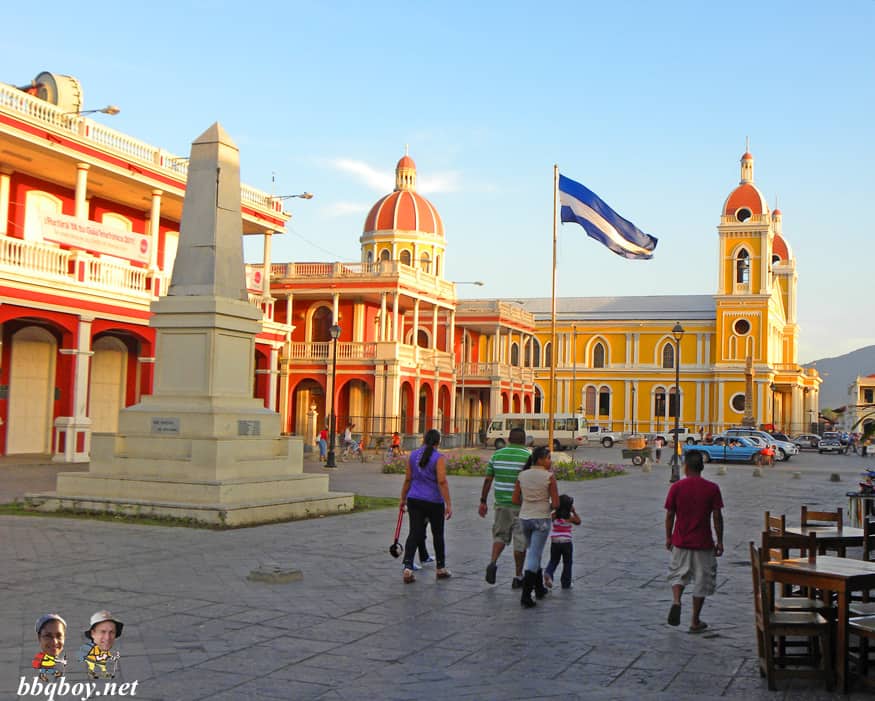 We spent three full days in Granada. It's not so much a city as a village, a bit of a sleepy place made up on one or two-storied pastel buildings, a few nice but weathered churches, and some modest colonial buildings. But it is when you step inside some of the buildings that you see how impressive a town Granada is; mansions with high ceilings, huge interior courtyards (many with fountains), tiled floors and intricate woodwork. Many of the buildings have been restored as luxury hotels with large interior swimming pools. They're quite opulent. In many ways it reminded me of Cartagena – the major difference being that the exterior of the buildings are much more modest in Granada than in Cartagena. Maybe it's considered bad form to openly show wealth in such a poor country? But unless someone tells you, you may never know of the treasures behind the exterior façade of walls. I would recommend buying a good guide book.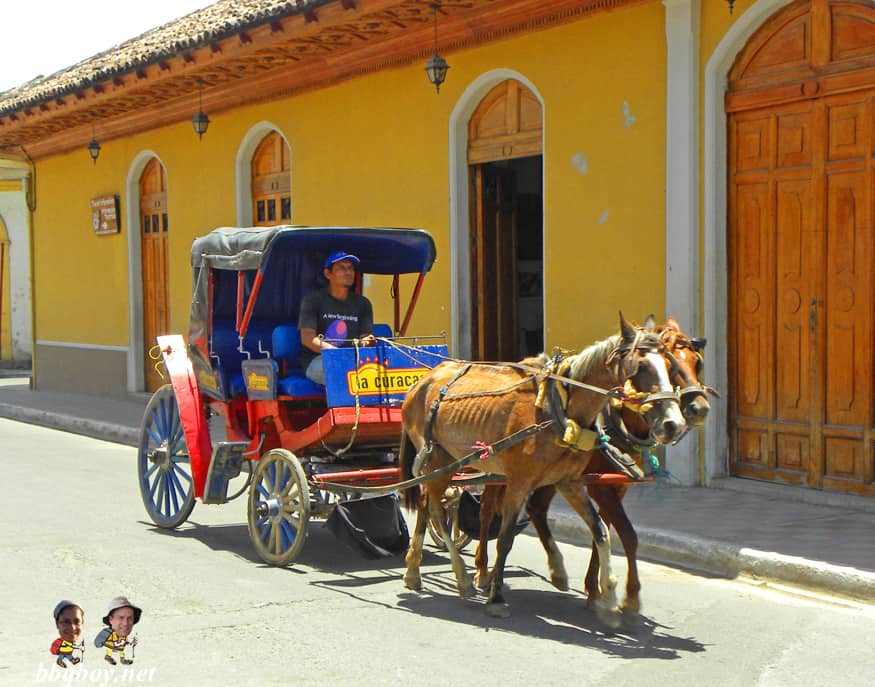 Below: Calle de Calzada: a pretty street with bars and boutique hotels

.
Below: More images of the people and sights of Granada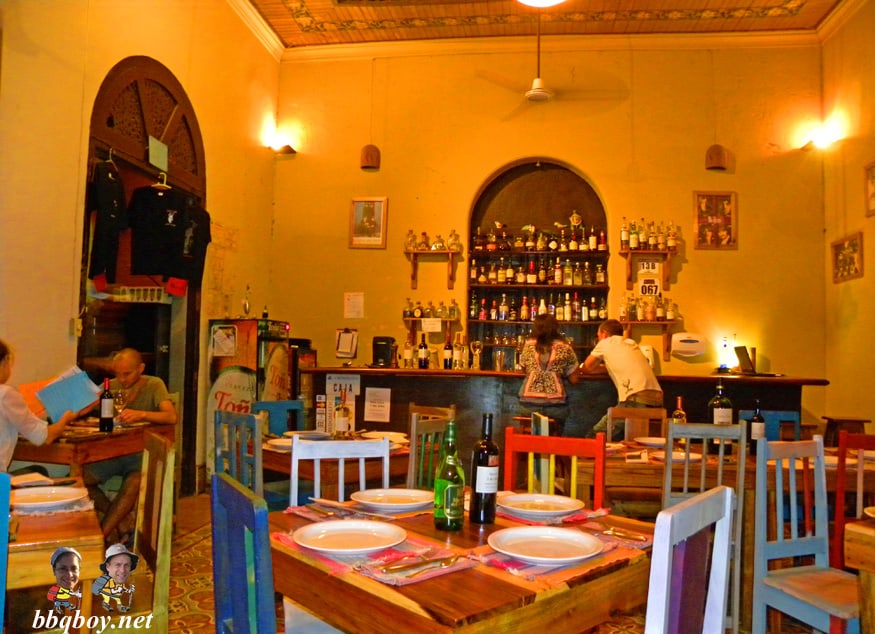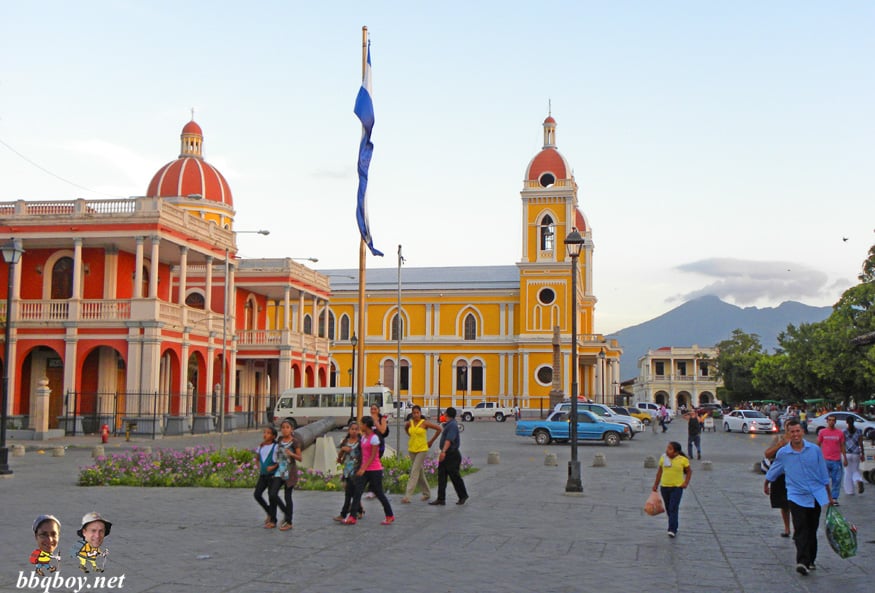 Laguna de Apoyo and Volcan Masaya
Within 30 minutes of Granada are the laguna de Apoyo (Apoyo Lagoon) and the Masaya volcano.
The Apoyo Lagoon (below) was created about 23,000 years ago when a huge volcanic blast left a hole measuring 6 km in diameter. With time this crater was filled up with rainwater and underground springs. It is a popular bathing spot for locals as well as tourists.

.
Nicaragua is known as "The country of Lakes and Volcanoes" and has a chain of active volcanoes that run from north to south. One of the most active is Masaya volcano (below). You can drive right up to the crater of this volcano and look over the edge, seeing molten lava far below (come at night for a real show!). The volcano is always smoking in varying degrees, they call this "passive degassing". I'll let you make up your own fart joke. I was lucky to see the volcano when it wasn't degassing too heavily, it seems that tourists are sometimes given masks and have to limit their stay at the crater to 20 minutes.
Below: Rudy from Oro Travel (I used Oro Travel  for this tour of Masaya and the Laguna de Apoyo as well as for some private transport – they were great).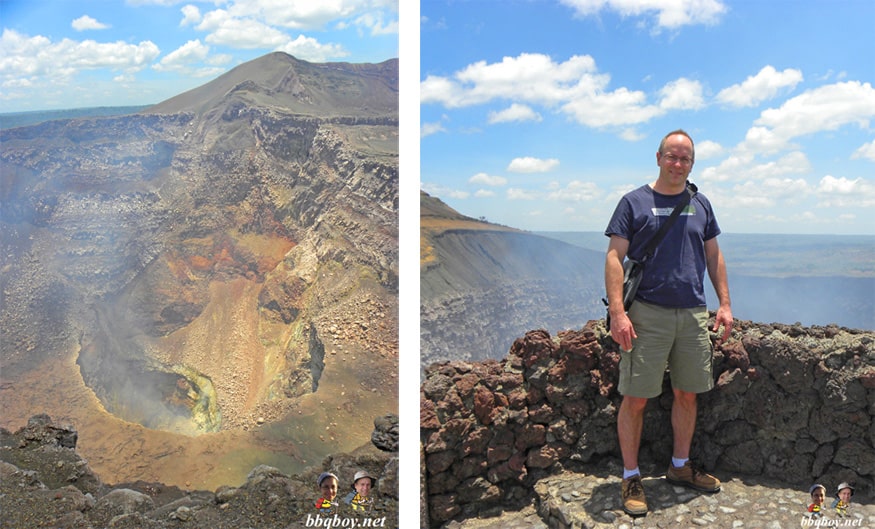 .
Other activities/sights while in the area: Take a boat trip through the Isletas (small islands) from Granada. A tour will cruise the lake and islands and include a stop at San Pablo fort. Nearby Mombacho volcano is also popular for hiking and ziplining. Tierra Tours comes recommended for all the above.
——————————————————————————————————————————————————————————————-
We stayed at the Hotel Con Corazon while in Granada and it was absolutely fabulous. The hotel is actually a foundation where all the profits are invested in local education projects. Besides being for a good cause, it is good value – very nice rooms, great breakfasts, super service, a nice swimming pool where you can enjoy a Marguarita at the end of the day. The bill came out to about $50/night. I give it a 4 ½ out of 5. We really enjoyed our stay in Granada and relaxing around the hotel was one of the highlights.
For more, see our Guide on Nicaragua
.
Have you been to Granada and area? What were your highlights?
——————————————————————————————————————————————————————————————-
If you haven't subscribed yet and want to get our posts and newsletters sent to your email, just insert your email address below: