Choosing our Spanish home: How the Pandemic changed everything
A few months ago (in March of 2020) we had decided that Valencia would be our future home in Spain.
Valencia is a beautiful city with all the amenities of big city life: tons of bars, cafés and restaurants, a vibrant old town, a great Central Market, lots of green space, gyms, an airport with flights all over Europe…
It checked almost all our boxes.
Then Covid hit. We were in Leon at the time and ended up getting stuck there in lockdown for the next 3 ½ months.
The time spent in lockdown changed everything. It totally screwed with us.
---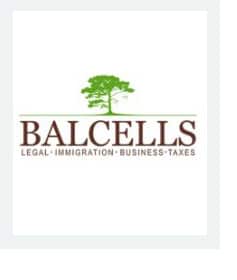 Thinking of moving to Spain? Marta at Balcells Group helped us get our Visas. She's an immigration expert and will help you with all your Visa needs. More detail here.
---
We came out of lockdown realizing that our priorities had changed.
The amenities of big city life are not the attraction they once were. Bars, cafés and restaurants are no longer a priority for us.

We've decided that we will never join a gym again. We'll work out on our own. When we have a base we'll get ourselves some workout equipment.

We prefer not to be in a densely populated city. We've lived in large cities all of our lives…maybe we've gotten to the age where it's dawned on us that large cities are for younger people.
We realized we want something quieter and closer to nature. That means a town or small city, close to mountains and/or sea.
Many of the other items on our checklist are still the same as when we set out looking for a base in Spain:
We don't want to live in an expat enclave. We want to be among the Spanish.

We want to be within 3 hours of an international airport.

We still want to be somewhere that attracts tourism. Lissette would like to one day run an Airbnb. I'd maybe want to do tours.

We also learned from our trip around Spain that we don't like those coastal communities featuring row upon row of apartment buildings. That's not our vision of Spain.

We definitely know what we don't want and have pretty good ideas of what we do want. The question is finding a place we feel we can call home.
---
---
Spain vs Croatia: comparisons
It's a bit funny that our experience finding a base in Spain is totally opposite of what it was in Croatia.
The first place we visited in Croatia was Split. We fell in love with it right away. It is a medium-sized city on the Adriatic with incredible sea and mountain views. The nature was all around us. The old town is stunning and we never stopped being awed by the beauty of Split.
The problem with Croatia was language and restrictive immigration laws. It is also third world-ish in some respects. A great place to visit – but I couldn't see myself living there the rest of my life.
Spain is different. It is civilized, organized, and orderly. We speak the language, we like the people. Immigrating here isn't too hard.
But we honestly haven't fallen in love with any one place enough to be able to say we're ready to call it home.
So what will our future base be in Spain?
The places we've visited in Spain: Seville, Cordoba, Malaga, Granada, Jaen, Alicante, Valencia, and Leon. There are many beautiful towns and cities in that list.
Looking at the different places and at our "new and revised" checklist, the place at the top of our list is Granada.

Granada is beautiful. I'm not going to tell you that we fell in love with Granada the way we fell in love with Split – but of the places we've visited so far in Spain it suits us the best considering our new priorities.
What really sets Granada apart is the natural environment: there are the huge Sierra Nevada mountains right behind the city where there are tons of hiking opportunities. The sea is an hour away. The city is attractive, historical, and the vibe relaxed. Plus the whole region has lots of attractions – we won't get bored.
Related (from another blogger): Is Granada the Best Place to Live in Spain?
---
---
So the goal when we make it back to Spain? We're going to rent a car and explore Granada as well as some of the pretty small towns around Granada. We're hoping that by the end of 2020 we'll have finally found a home in Spain.
Ps. If you find our blog helpful, please consider using our links to book your flights, hotels, tours, and car rentals. Have a look at our Travel Resources page.