Your Monthly Newsletter!
Above: 14,160 km travelled over the last month. 11,770 by plane, 2,042 by train, 348 by bus.
.
Sometimes when you come back someplace you're afraid that you might not like it as much as you did on a past trip. You're afraid you may be disappointed. Or, if it was a place that maybe you weren't crazy about the first time, you hope that you see the place with new eyes. Maybe enough to change your opinion about it.
We've had a whole bunch of places that we've come back to over the last month and it's actually comforting to us that we felt the same way about them as the first time around. I say comforting because it reaffirms past thoughts and opinions we've written about on the blog. We didn't get them wrong. I'll get to that, along with specific examples, soon.
.
.
Firstly, a few complications we ran into recently.
If you've been keeping up with our Newsletters (yikes, my last one was November 19th. I'll try to do these monthly going forward) you'll probably wonder why we're no longer in South Africa. Our originals plans were to try to extend the typical 90 day tourist visa and spend another 3 months. Unfortunately prolonging our visa was not as easy as it first seemed…our advise from talking to an immigration officer: arrange for an extended visa before going to South Africa.
So we decided to fly back to Europe as per our return ticket (a requirement when entering South Africa). Then we had another complication. We had flown to Bucharest – London – Cape Town back in November. We didn't want to come back to Romania. So I called British Airways, telling them that we just wanted to pick up our luggage in London and not continue on to Bucharest. No problem right? I wasn't asking for a refund for the London – Bucharest leg and you'd think BA would be happy to be able to keep my money while also selling that leg to someone else.Wrong again. "That's a change in the itinerary" said British Airways. We would have to pay the equivalent of $250 US each to change the ticket if we wanted to pick up our luggage in London. Screw that, we've paid so much money to the airlines over the last year for overweight luggage (don't get me started on that) that we weren't going to pay more to change our ticket. So we decided to retrace some steps from last fall, ie. fly back to Romania. Except this time we wouldn't stay in Romania (not among our favorite places) – we'd get on a train ASAP and go to Budapest (one of our favorite cities).
So, that's how, over the course of one weekend we spent 34 out of 48 hours travelling: 12 hours from Cape Town to London where we had a 3 hour layover, then another 3 hours on to Bucharest. We landed there mid-afternoon on a Saturday. We checked into the airport hotel, had dinner, went to sleep – then at 5:30 am the next morning we took the train from Bucharest to Budapest where we arrived at 10 pm, a full 16 hours later. And of course there were a few misadventures along the way which I'll get to.
Below: Last sight in Cape Town. I was very sad to leave. Lissette less so.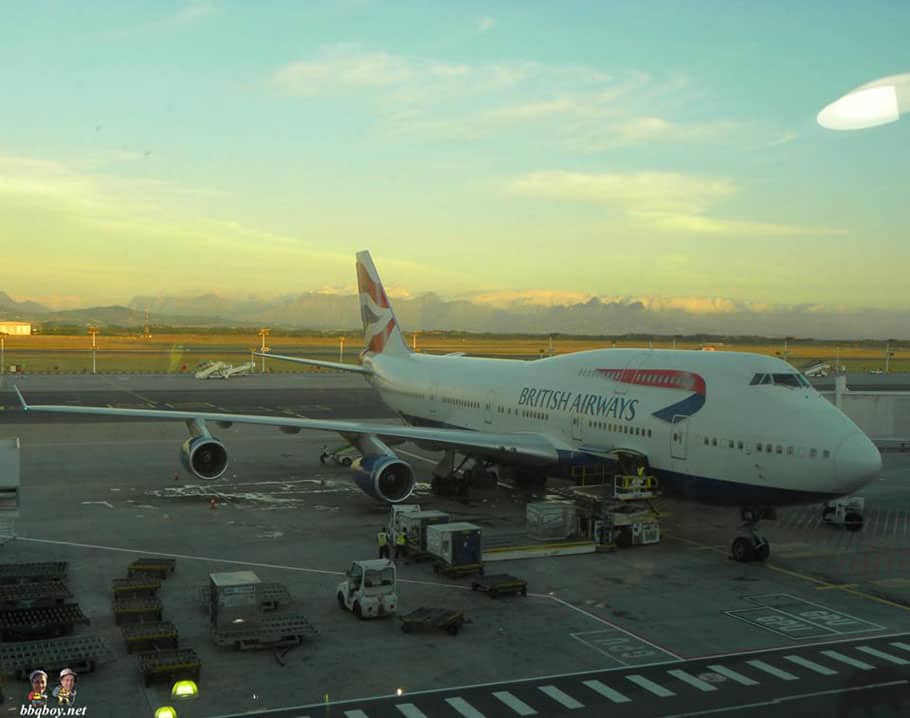 Below: Views over Heathrow airport on the way to Bucharest.

Hopefully readers will learn from the above what we had to learn first-hand experience. I could have done a better job planning.
---
---
Anyway, I mention above the reaffirmation of old feelings. Here are a few:
Why we've had our fill of Romania
We stayed a month last fall in Romania. While interesting (and we have no regrets having stayed in Brasov) we were pretty happy to leave. I wrote about it here (click on the link or the photo below).
.This time we were barely here 12 hours yet had plenty of experiences to reaffirm our feelings:
– I had arranged for pickup at the airport by the hotel shuttlebus. We arrived and there was nobody there. The last time here the same thing had happened. The reason I had pre-arranged was an airport where telephones don't work and where information staff is useless. Luckily, this time around we were able to get wifi and call the hotel with skype. Their reason for not having the shuttle bus there? They thought I had requested a 3 am (not 3pm) pickup. How can that misunderstanding even occur? Wouldn't someone ask for clarification if not sure? Who asks for a 3 am pickup on a Sunday morning at the end of January?
– Taxi the next day to the train station. When I paid the taxi driver he told me "no change" for my large bill. Of course, another damn Romanian taxi driver. I ended up overpaying.
– It was 5:30 am and there was no one around except for this one man who smiled and presented himself, with a plastic card, as the "train's inspector". He helped us haul our luggage on board, then presenting another card asked if we would give a 'donation' to poor children. I took out 10 Lei (about 2 USD). He looked at me with disgust "not much, with this cannot pay for coffee". I don't know why I let this go but took out another 10 and gave him the 20 Lei. "You no can give 30 Lei, 20 no good" he said. At this point I lost my patience and waved him away.
10 minutes later Lissette and I are sitting in our seats when another guy comes in, flashing a plastic card, and asks for donations for "sick children". I told him that we already donated to his friend.
"He no good, not legitimate" he says.
"He showed me same card that you are showing me" I said.
"But he no good. Maybe you can give me donation" he says.
"No, sorry" said I.
Looking pissed, he walked away.
I then remembered the dour, generally miserable faces we had seen through our stay last year. The smiling face of the guy who had helped us on the train with our baggage should have been the first tip-off that we were being scammed. I'm sorry, but nobody will smile at you for nothing in Romania. That was confirmed a couple of minutes later when a guy with an official cap stepped on the train. His face was set in a permanent scowl. He probably hadn't smiled in 10 years. Ah, finally a person in an official capacity. He stamped our tickets.
– Thinking of taking a long distance Romanian train? We had bought pre-bought 1st class tickets for the train. There was nothing 1st class about it. There were two toilets on the carriage. One had already overflowed onto the floor, the other was half full of stuff I wouldn't want to describe. The floor was sticky with piss. Being that it was 5:45 in the morning they were probably leftovers from the previous day. Believe me, it was a long 16 hr train ride.
– A last experience – although benign – sums up Romania for us. You want to order room service? Most airport hotels (and I'm talking about the same one I had mentioned above) bend over backwards to accommodate you, especially if they're charging you triple the price you'd find in a restaurant. I had ordered something simple: a hamburger. Lissette had also wanted a burger, but she wanted it with fish. Lucky for her they had 'salmon fillet' on the menu. Simply just make a hamburger with the fish fillet instead of the beef, right? So had I called up room service and made my request. The guy at the other end of the line said that he would have to call me back, that he would have to ask if it was "possible" to make the change. He called me back 5 minutes later saying "I'm sorry sir, to put fish in burger is impossible". I protested "but you just have to take the fish and put it in the burger instead of the beef. All else is the same". He apologized but insisted that the request was "impossible".
That sums up everything. I think the problem with Romania is that Communism is too recent and too ingrained in the mentality. The people, generally speaking, are insular, don't care, and are not open to change. Ask a taxi driver if they speak English and there's a good chance they turn to you, point at the ground, and say "Romania, speak Romanian". After 3 months in friendly, anything-is-possible South Africa, the contrasts with Romania couldn't have been more startling.
Below: A few photos of the Romanian landscape as we slowly rolled towards Budapest…it has been the only snow we've seen in a month back in Europe
---
---

Feeling the love in Budapest
We spent 2 months last summer in Budapest and fell in love with it. An international, cool and friendly city with lots of history. This time we stayed 3 weeks, re-uniting with old friends and working out at our favorite gym. When most people think of Hungary they think of unfriendly people and right wing governments. Our experience with Hungarians is the contrary – we've met so many interesting and open people. Younger people are very educated and most speak at least two other languages (they learn a 2nd language in primary school, a 3rd in secondary. English and German are the most popular to learn, but it seems Russian is making a comeback). We've met so many great people in Budapest, it is a place we will always come back to, one of the reasons being that it is the transit point for us between Schengen and non-Schengen zones. In April we've have to exit the Schengen zone so we'll have to pass through Budapest again on the way to Croatia (non-Schengen).
Below: Foggy day in Budapest. Unfortunately we experienced a lot of this kind of weather during our 3 weeks in Budapest.
Looking to spend some time in Budapest? If so check out this post, written last summer, on what to see (and what to skip) in Budapest.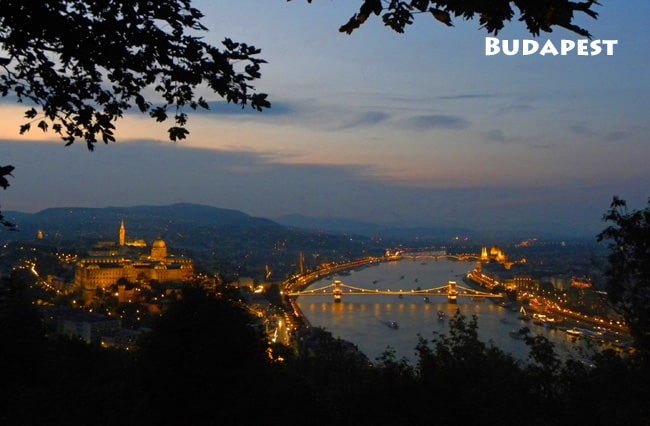 ---
---
Vacation!!
A few weeks ago (Feb 12 to be precise) we decided to take a 2-week vacation through Austria and Germany. Places visited: Vienna, Bratislava, Bamberg, Nuremberg, Wurzburg. I'll be writing about these places over the next few weeks.
A few photos: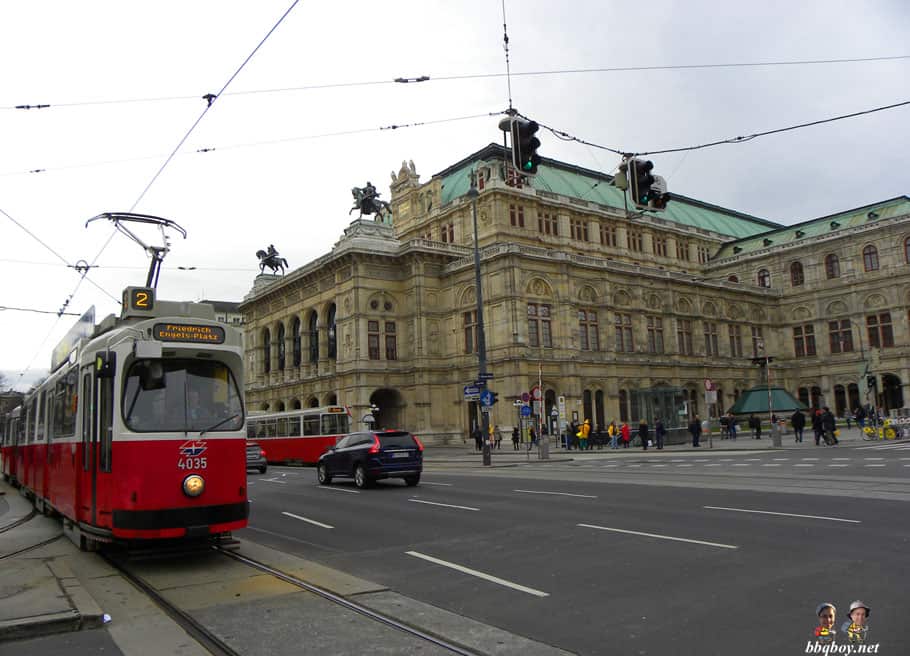 Above: Opera house and tram, Vienna
Above: St. Michael's Gate, Bratislava
Above: Bamberg, Germany
Above: Urgg, horrible day in Nurnberg
Above: Wurzburg, Germany
.
One thing you'll notice is the lack of snow. We've never been in Europe during winter and it's not what we expected. I've had these romantic ideas of snow-covered old towns but all we've had are dreary, gray days…and a lot of rain. Is this how it usually is in Europe in February?
Despite the weather we had a fantastic vacation, especially in Germany. Germany is Lissette's favorite country "the most civilized country in the world" in her estimation. I'll get to that when writing my post on Bamberg / Nurnberg / Wurzburg. But part of the reason are the people. Have a look at this post, especially pertinent considering where we are now. Again, it's nice having previous feelings reaffirmed.
---
---
Back to Prague – where it all began
Two days ago we arrived in Prague. Budapest might be Lissette's favorite Eastern European city but I think Prague is mine. Part of the reason is that it was where we started our life of full-time travel 2 years ago. So there's a sentimental reason. The other reason is that Prague is just stunning, more so than Budapest. Which brings me to another question I always get from people – where to go, Budapest or Prague? I addressed that in this post:
.We'll be here for a month, taking a break from travelling to catch up with work as well as some dentistry (we have a favorite dentist here). We'll also be working on our plans for the coming months which depend largely on our tenants back in Montreal. Things should become clearer over the next month. In the meantime, have a look at the views from our really sweet Prague apartment (rented on Airbnb)
.
Which brings me to another point. Who rents a hotel room anymore?? Everywhere we go we rent through Airbnb, from Cape Town to Budapest to Vienna to Bamberg and now Prague (where we are paying the equivalent of $30 US/night for a very spacious apartment). I don't understand why people still go to hotels…anyway, I can't repeat it enough – try out Airbnb, it will change the way you travel. Sign up using this link and you'll save on your first Airbnb stay.
If you've gotten to this point, thanks for reading this very long-winded Newsletter. I'll try to be more regular (and briefer) going forward 🙂 .
If you haven't subscribed yet and want to get our newsletters and posts sent to your email, just insert your email address below:
.
Older Newsletters
All our newsletters can be found right HERE.