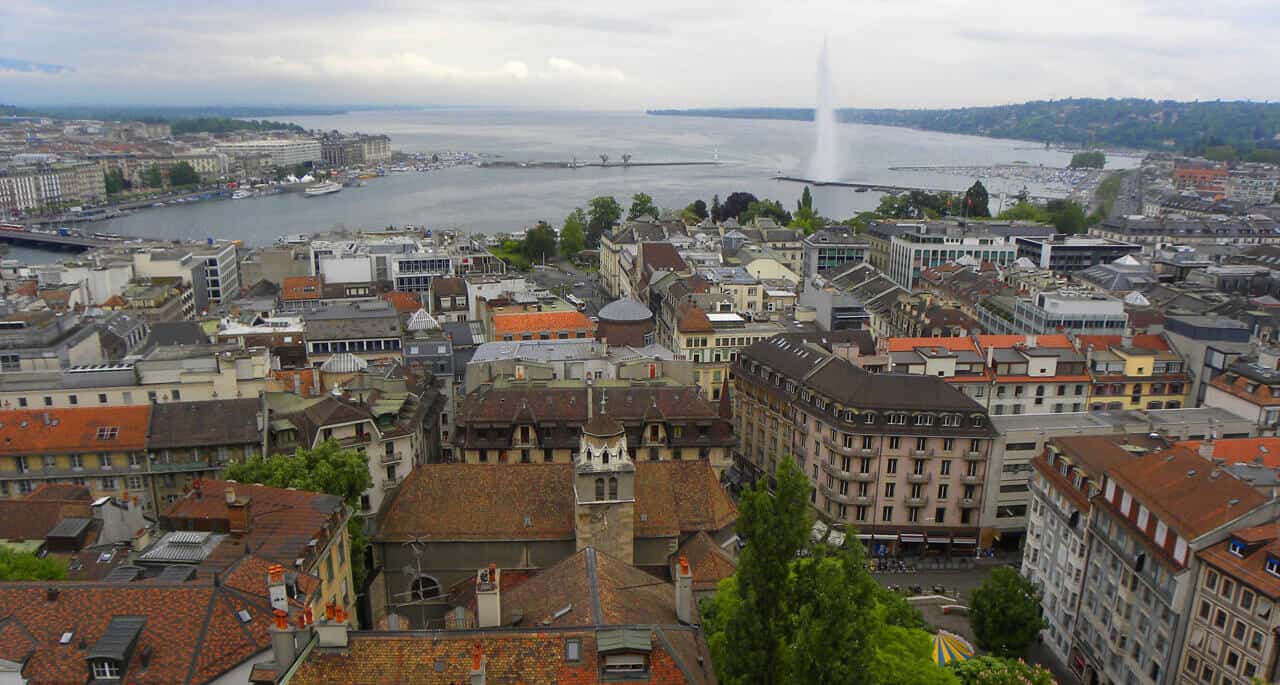 Geneva: is it worth Visiting?
Geneva is not a tourist town and doesn't really have to many highlights as such. It is a pleasant city though, situated on Lake Geneva (also called Lac Leman) with mountains all around. More than that, Geneva is vibrant; lots of different nationalities, a reflection of all the international organizations headquartered here. There's lots of money and everything is expensive. I usually buy a fridge magnet everywhere I go but I blanched when I saw that a simple magnet here cost more than $10. That's crazy.
We took a walk, seeing the famous "Jet D'eau" and and visiting Cathedral St-Pierre for impressive views of the city. These are the main tourist highlights of Geneva.
Recommended: This 60 minute "Must See"Geneva Walking Tour.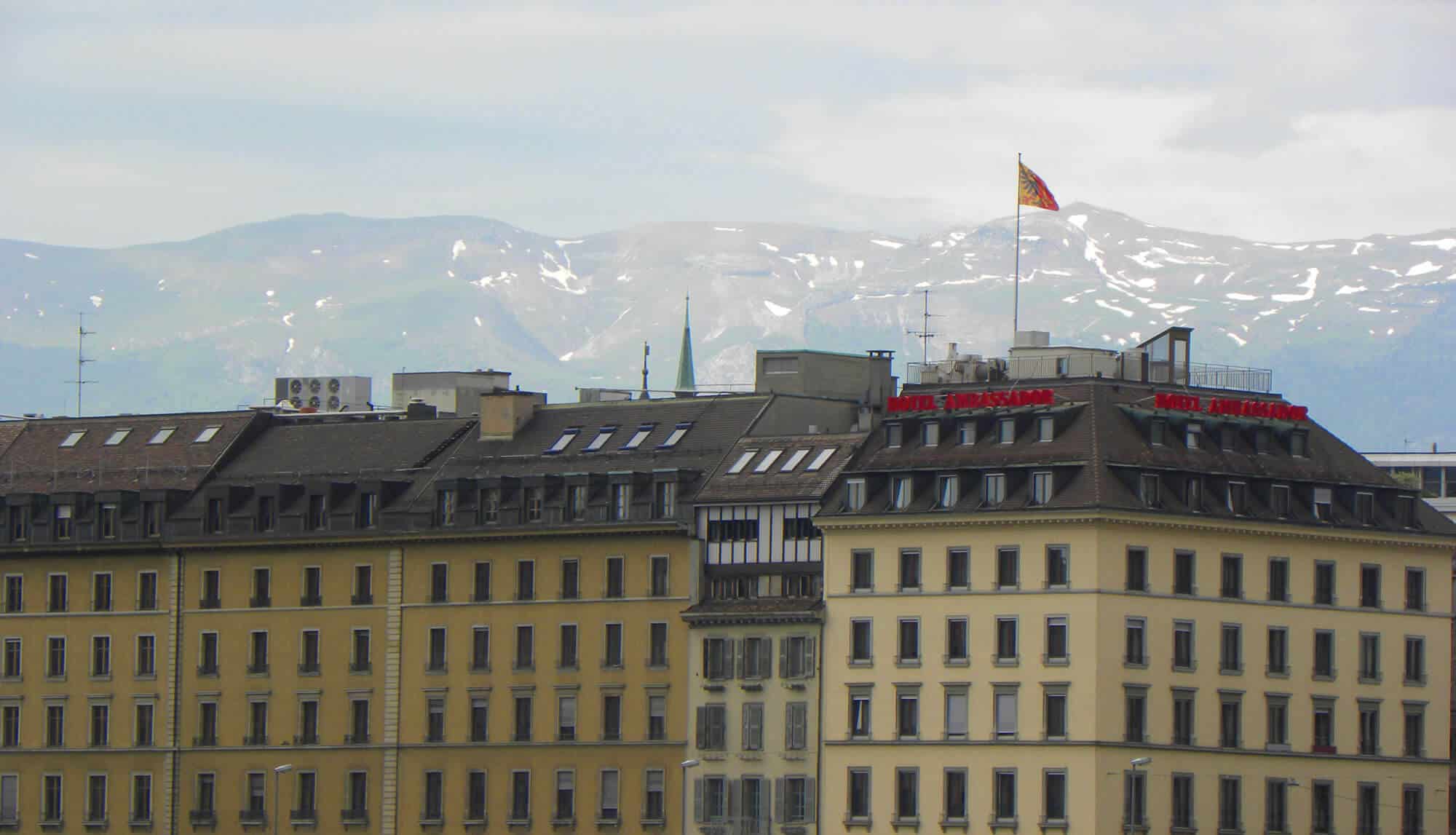 ---
---
We had other reasons though for being in Geneva.
I was here primarily to meet one of our customers. I'm used to visiting places as a backpacking tourist – but it was actually great to be taken around by locals with expense accounts. I never say no to a free meal.
We were taken to a fancy restaurant in the fashionable Carouge district. If you're familiar with Montreal you'd compare Carouge to the Plateau Mont-Royal: trendy, upmarket, fashionable. It's where you'll find some of the best restaurants in the city…but with a Geneva twist. At a table next to us were several Sikh men wearing their colorful turbans. Muslims in white dress sat at another table. It was a very international, very cool atmosphere. It was very "Geneva". We had a 5 course meal and great wine. It was all very fancy and a bit stiff (both words that also describe Geneva).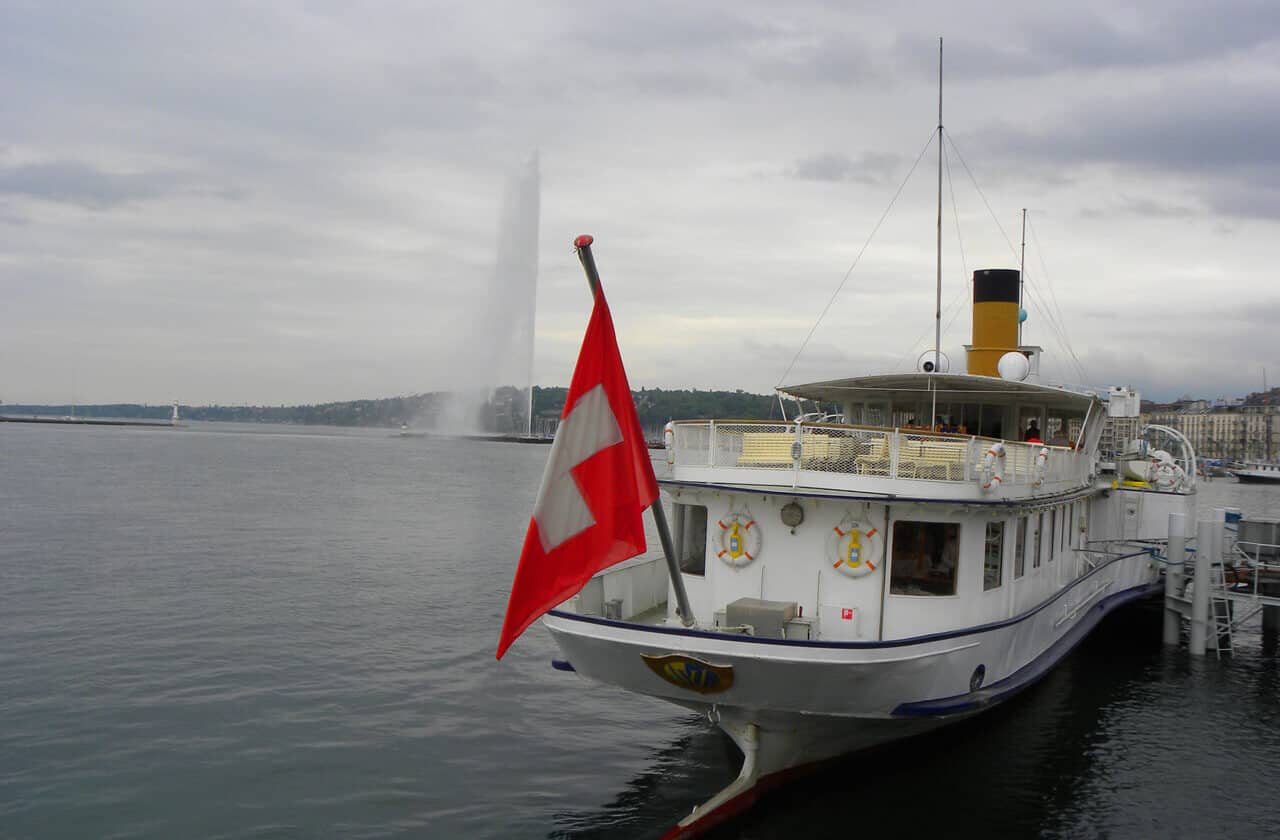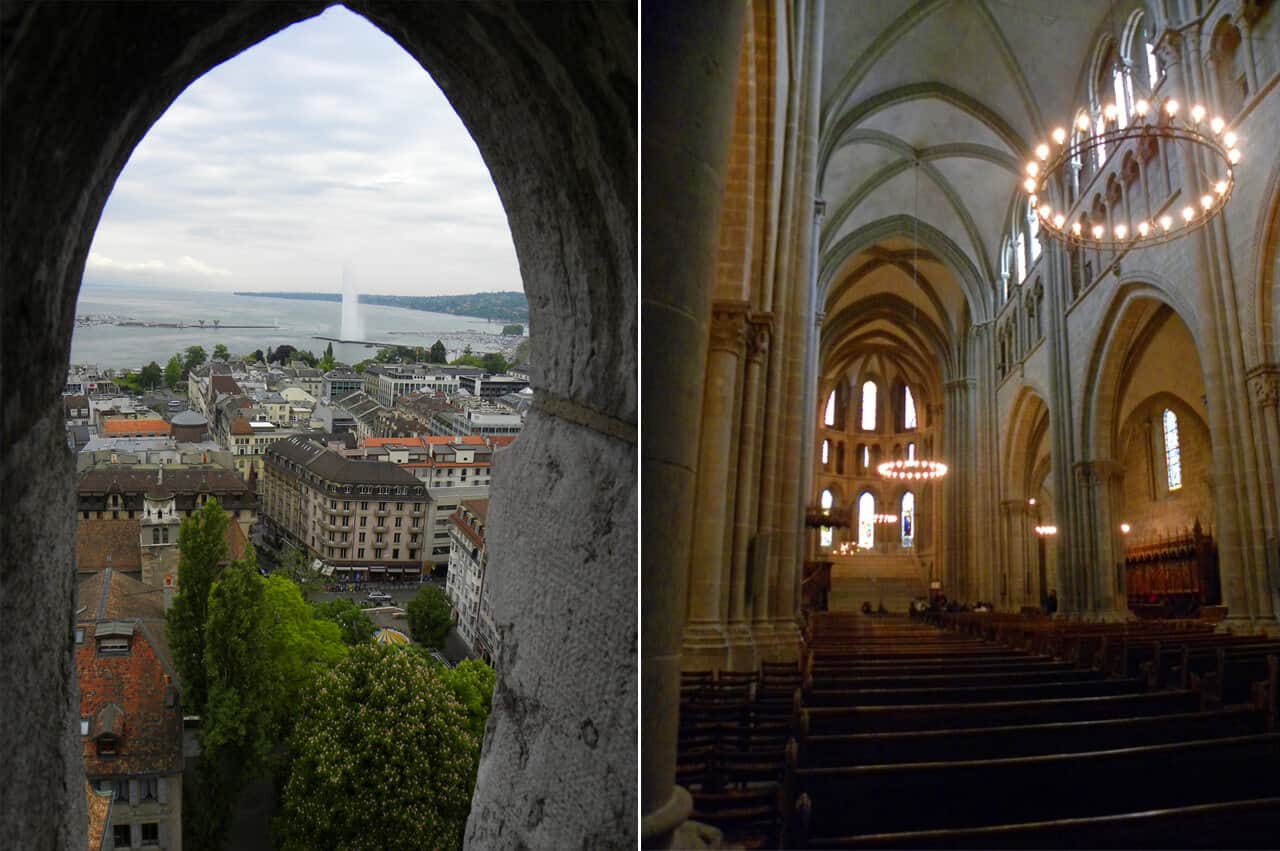 We stayed at the Hotel Edelweiss Manotel. Fantastic hotel. It was beautiful and pricey at 350 CHF per night. The amazing thing is that our hosts kind of looked down their noses at us when we said we were staying there, like we were slumming it or something. Amazing.
We left the next day. Geneva is a nice city…but unless you have an expense account then 24 hours as a tourist is long enough (both in terms of the highlights and the toll it will take on your wallet).
Anyone been to Geneva?
---
---

Ps. If you find our blog helpful, please consider using our links to book your flights, hotels, tours, and car rentals. Have a look at our Travel Resources page.