November 1, 2021 Mexico travel planning
Over the last month I've barely written on the blog. It's actually the quietest I've ever been on the blog since starting it in 2013. I'll admit I just haven't been motivated. And it's funny how hard it is getting back in the saddle after falling out of a routine…
But that's going to change.
Firstly, it's been a year since we moved into this apartment in Spain. After 6 years of full-time travel it's kind of disconcerting that we've been a year doing basically nothing. That's not really true because we've done so much administration-wise getting our Visa, getting our Visas renewed (we're good for another 2 years), setting up our apartment, working on our garden…But honestly after 6 years of full-time travel all that is boring shit and I'll admit that it's not what I enjoy writing about (I get tons of emails from people asking about the Non-Lucrative Visas and I'm glad to help. But it's boring). Not having anything of interest to write about is one of the reasons for my recent inactivity on the blog.
The latest on Spain…and the month of October
In early October the Covid level in most of Andalucia fell to zero. In fact numbers all over Spain are very low and things are getting back to pre-pandemic normality. Capacity restrictions for bars and restaurants are now at 75%. People are still required to wear masks indoors and to practice social distancing.
Here in Nerja you can pretty much tell who's a local and who's a foreigner by mask wearing. Generally the Spanish are still wearing masks. Foreigners (mostly Brits and Scandinavians) don't. Last week we heard about a British couple who, when walking into Mercadona (the large supermarket), were told to wear masks. They reportedly told the person "fuck off". They were last seen being escorted out of the supermarket by security guards.
By the way, October is a great month to visit Spain. It is still dry and sunny with highs in the low 20's. Nights are cool with temps in the mid-teens. Mosquitos (which I've complained about. Nobody tells you how bad the mosquitos in coastal Spain are) are still around right now but have fallen dramatically in numbers. I expect we won't see any more by mid-November.
Octoberfest in Torrox
With the Covid situation better in Spain, we've been a bit more active recently. Last month we went to an Octoberfest festival in the nearby town of Torrox. Torrox is 10 minutes from Nerja and has (based on my reading) the highest German population of any town on the Iberian peninsula. We always love all things German so we went there on the last weekend in September (Octoberfest in September? I don't get it either) and drank beer from Liter-sized glasses and had Bratwurst. Doesn't matter that about 70% of the people there were Spanish and that they had a Tina Turner impersonator on stage (even before and after she came on the stage we never heard any German music). But it was fun and we felt we were experiencing a bit of culture.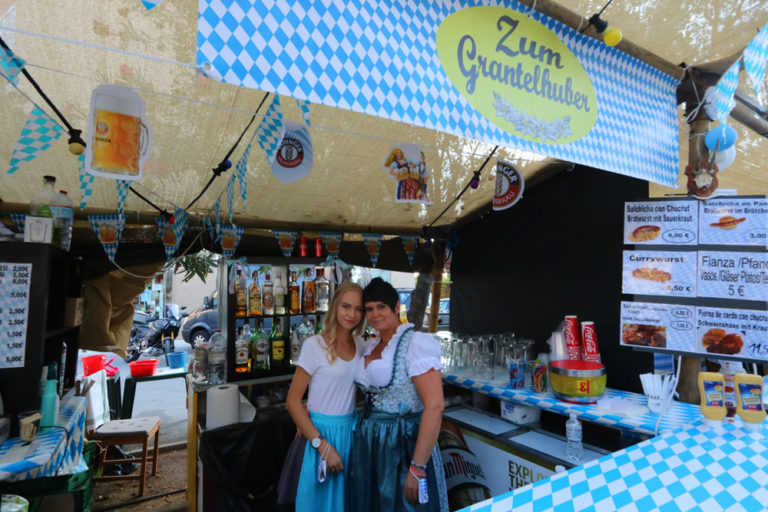 Mexico and it's "Pueblos Magicos"
Next week I'll be flying to Mexico where I'll be visiting my mom. Because of Covid, I haven't seen her since our trip through Germany in 2019. I've been to Mexico many times now and it's one of my favorite countries. This time around we'll do a lot of travelling, the theme of this trip being to explore some of the country's "Pueblos Magicos". We have at least 5 of them planned on this trip. I'm not going to ruin the surprise. But if they're anything like previous Pueblos Magicos we've visited it will be special.
Previous Pueblos Magicos visited: Patzcuaro, San Cristobal de las Casas, Creel, Cholula. San Miguel de Allende was a Pueblo Magico but was taken off the list when it became a UNESCO site. The city of Guanajuato would also be a Pueblo Magico if it wasn't also a UNESCO site.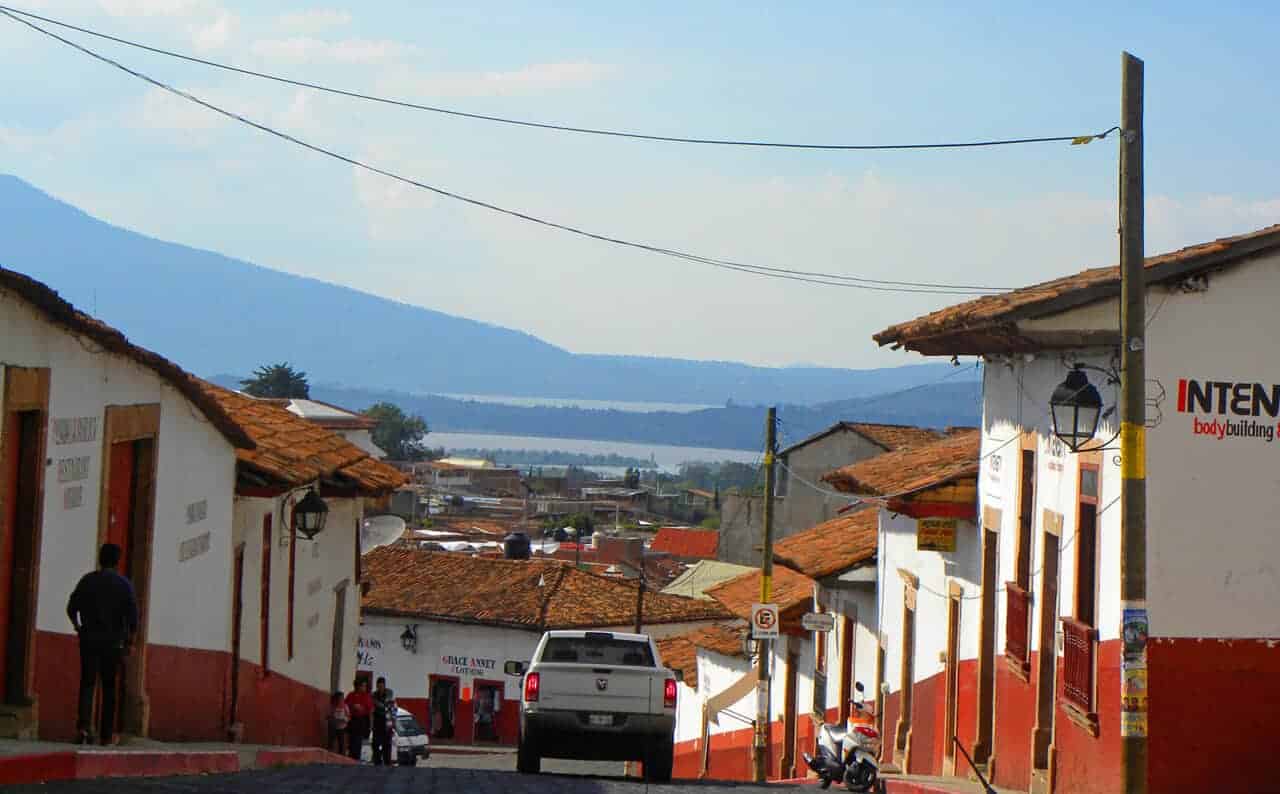 I always enjoy travelling with my mom and I'm looking forward to my 3 weeks in Mexico.
By the way: I paid 543 Euros Malaga – Madrid – Mexico City return with Iberia. That included 120 Euros extra that I paid for an extra space seat. So base price was 423 Euros (that's $500 US or $615 CAD). That is an incredible price.
My first Spanish hike
10 days ago I had my first Spanish hike going up "El Cielo" just outside of Nerja (click on that link to read about it on Mapping Spain).
I also did a video on the hike

It was a punishing hike which I maybe wasn't ready for and which I now regret doing. The hike triggered some sort of asthma (which I haven't had since my university years) that I've been fighting. I'm still recovering but it's getting better.
But the hike also introduced me to some of the spectacular beauty in the region (some of it literally in our back yard) and I look forward to doing many more when I come back from Mexico. Top of the list is El Torcal (just outside Antequera) and the famous Caminito del Rey. I'll be covering a lot of hikes on Mapping Spain.
An interview on "The Offbeat Life"
Last month I was interviewed by journalist Debbie Arcangeles on "The Offbeat Life". It's a website featuring interviews and resources on people living unconventional lives overseas.
You'll find the 30 minute interview here.
Travel over the next 6 months
As I say, things are going to change over the next little while.
When I come back from Mexico we're determined to start travelling again. Initially the idea was to do a Spanish road trip. Well, forget about that because we've had a bunch of bureaucratic issues and I haven't even gotten started on working towards my Spanish driver's licence.
Instead, I've started thinking of a train journey through Western Europe. As many readers know, most of our European travels have been focused in Central and Eastern Europe and the Balkans. So we're looking forward to seeing some cities in Western Europe. I'll have much more on that in the near future.
That's it for now. But you can look forward to LOTS more content coming up in the next little while.
Ps. If you find our blog helpful, please consider using our links to book your flights, hotels, tours, and car rentals. Have a look at our Travel Resources page.