August 22, 2021
Time has flown and it's hard to believe we've been in Spain almost 10 months. It was October 1st of 2020 when we flew back from Canada, visa in hand, and decided to have a look at Nerja as our possible home. Covid was revving up (wave 2? 3? Who knows…) and we knew we had to make a quick decision. We were staying in an Airbnb that first month and, after 10 days in Nerja, started apartment hunting.
It didn't take long to find an apartment. Priority for us was LOTS of outdoor space – after having spent 4 months of lockdown last year in an apartment with no balcony or outdoor space (in León), we were determined that if we were going to be locked down again we wouldn't be cooped up. Our apartment is a good-sized 3 bedroom townhouse with a large yard. We really like it – for 800 Euros/month rent it's probably the nicest apartment we've ever had (nicer and bigger than the condo I sold in Montreal a few years back).
So we've got a good life here. Cost of living is good, locals are friendly, there's no winter to really speak of (summer is something else. I'll get to that soon). We're spending a lot of time in our backyard and doing a lot of gardening. Getting that outdoor space was the best thing we've done.
As we wrote last October, Nerja is perfect for the times. We are thankful to have a beautiful and safe home while the whole world is seemingly going to shit. Whether or not Nerja will be our long-term home is another matter. But we'll re-evaluate that in a few years.
---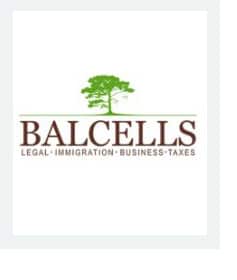 Thinking of moving to Spain? Marta at Balcells Group helped us get our Visas. She's an immigration expert and will help you with all your Visa needs. More detail here.
---
Renewing a Non-Lucrative Residence Visa
I'm previously mentioned bureaucracy. It's not unique to Spain, anyone moving anywhere will face bureaucracy. But it's a bit tiring. After all the work involved with the Non-lucrative visa (including getting our identity cards upon arriving in Spain. That was a headache), registering for our padron at town hall, looking into Spanish taxes, going through the steps of getting a digital certificate, and registering for our vaccine shots, I just felt that I had it with paperwork (the list above doesn't include our Canadian taxes and also taking care of Lissette's US taxes).
Then I looked at the calendar a few weeks ago and realized that it was time to renew our Visas (your window for renewing a Spanish non-lucrative Visa is 2 months prior to its expiry to 3 months after its expiry). I decided this time I would use a lawyer*. I still had to gather up all the paperwork including getting a new letter from my bank and getting it translated, but I didn't have to worry about dealing with government agencies. I handed everything off to my lawyer last week and everything was filed.
*Cost in case anyone is curious: 350 Euros/person + the 21% VAT. A bit expensive for the amount of work she had to put in. But honestly I just couldn't take dealing with it myself this time around…
The renewal will give us 2 more years on the Visa. After that, we'll have to renew one last time. Upon completion of those additional 2 years we'll have permanent residency in Spain. That'll be a happy day.
All about the Non-Lucrative Residence Visa. If you're looking to renew your visa, have a look at this: Renewing your Spanish Residency.
---
---
Getting my Spanish Driver's License
If you're from Canada or the US, your license from home is not transferable and you have to go through a series of tests (medical, theoretical, and practical) to get your Spanish driving license.
A couple of weeks ago I did the "Medical" tests. It's means going to a clinic that's governmentally approved to do Medical tests for your Spanish license. We have a clinic here in Nerja (Vithas) and I went there. I was asked some standard questions about smoking, drug use, alcohol, use of glasses…but the main test is a large clunky machine that looks like a video game from the 1980's. The "game" has 2 lines (lanes), one to the right and one to the left, and each line has a ball in the middle of it. When the game starts, the lanes start moving around and you have to keep the ball from going outside the lanes using a bunch of levers. Whenever the ball goes outside the lane, the machine makes loud emergency sounds similar to those of a plane going down. It wasn't easy keeping eyes on both lanes at the same time. But the margin for error is high and I passed.
So over the next month I have to take my theoretical driving test. I'm studying for that now. The test involved 30 multiple answer questions. You have to get at least 90% to pass, which means you can't have more than 3 errors.
I'll write more on the whole process of getting a driver's license. For now I'm including this post, which is the best post I've found on the process of getting your Spanish driver's license.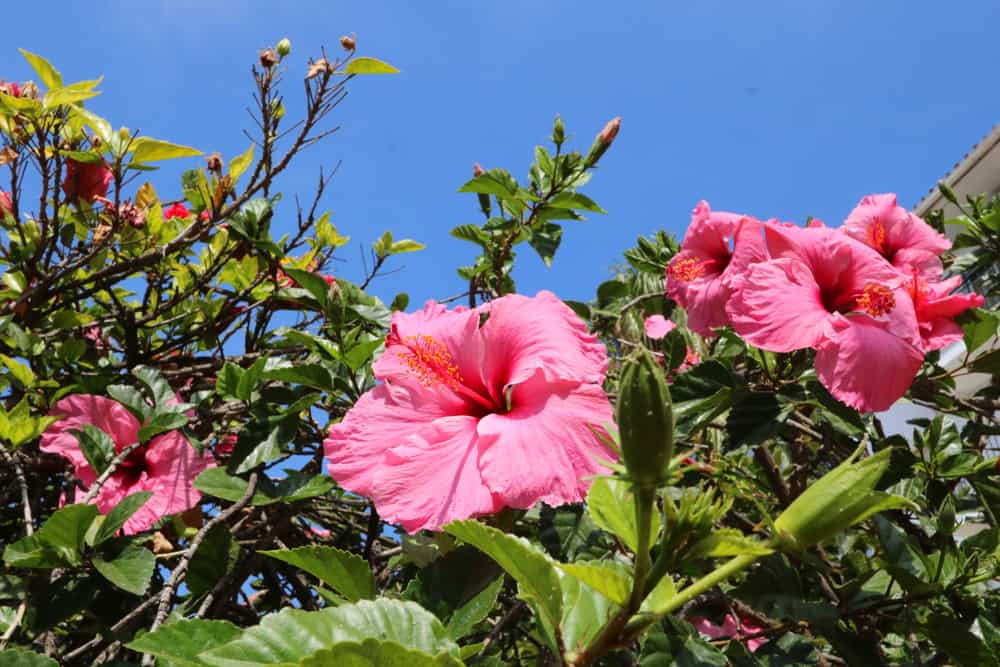 ---
---
Not loving summer in Nerja
If you like hot and humid summers, then you might like Nerja. We don't like it one bit. It actually reminds us of Montreal (and New York). So you might be looking at the weather in Spain and thinking "Wow, it's 46C in Seville but only 33 in Malaga!". But you're not getting the full picture. The humidity more than makes up for the difference along the coast. A few years we spent 2 months in Seville in the summer and didn't suffer half as much as we have in Nerja this summer. The heat has meant us moving our bed from the upstairs bedroom to downstairs where it's a lot cooler (we have AC units on both floors. But the one upstairs doesn't seem to reach the main bedroom). We've spent the last 3 weeks sleeping in the living room.
Locals here do the same as locals did in Split (Croatia) where we lived a few years ago – they stay indoors through most of the summer. When they go out it's in the mornings and evenings.
It's not just the humidity. It's also the mosquitos. They have "Asian Tiger Mosquitos" along most of the coasts of Spain – it's an invasive species from Southeast Asia. What makes them different from ordinary mosquitos is that they're out during the day and they've very, very aggressive. Even if you're swatting them away they keep coming for you.
---
---
In fact Lissette has compared summer in Spain to the 2nd Hunger Games movie ("Catching Fire") where there's seemingly a rotating clock bringing you different challenges. In early May it was an invasion of ants, then it was mayflies, then it was the mosquitos. Then a few weeks ago it was cicadas making a racket…now we seem to be coming into the period of the cockroaches. Yesterday was the first time we've encountered a cockroach in the apartment. I walked into the kitchen to see a large cockroach strolling around the floor like he owned the place. By the time I found a shoe to smack it it had disappeared under the dishwasher. Urgg. I have nightmares about roaches. What's next? Killer hornets?
Anyway, we're looking forward to Autumn. And next year I think we want to be away from Nerja this time of year. Anyone want to rent an apartment in beautiful, tropical Nerja for the summer? You're assured of experiencing a lot of nature 🙂
---
---
The State of the World
If you're wondering why I've been pretty quiet on the blog it's pretty much a reflection on the world right now. In June and July there was an upbeat mood – everyone (including us) was getting vaccinated. Europe was opening back up, curfews and other restrictions were coming down. Traffic on our blog was back up to more "normal" levels as people thought of travel again.
That was just a tease. Then came the Delta variant. I don't know about you, but we've felt the mood here deflate like a popped balloon. And I've seen it in blog traffic and interaction. It's just not a good time and I think that the brief window of optimism just made everything worse. It's made people question when things will ever go back to normal (or to the "new normal") ever again.
People don't really want to read about travel these days. And where in the past we could write about Covid and that state of things in Spain, people don't want to hear it anymore. People are sick of hearing about Covid.
---
---
But we're looking forward to the next few months….
I'm going to sound like an asshole when I say this: but I can't wait for summer to be finished so the hordes go back to work and school. I know I say it every year. In the past it was because we were travelling full-time and all the tourists in the summer resulted in packed cities/towns and inflated accommodation costs. It's why we would often ride summer out in places like Lviv (Ukraine) or Brno (Czech Republic).
Autumn means locals taking back their cities, fewer people on the roads, cooler temperatures, and back-to-normal accommodation costs.
For us it'll mean visiting a lot of towns and cities in Andalucia. I'm also looking forward to doing some hiking in the mountains (the Sierras de Tejeda, Almijara y Alhama).
We're also looking forward to working on our Youtube videos. Over the last few weeks we've had fun doing videos and it's even gotten us out of bed at 6 am a couple of times to film the sun coming up over the mountains. It's something new that we're enjoying (we just did a video entitled "The Spanish Beer Challenge" that you may like).
Finally, I'm really looking forward to a 3 week trip to visit my mom in Mexico (one of my favorite countries) in November. We're planning to see a whole bunch of places we haven't previously been. It's taken a while but I find myself really looking forward to travelling again. I'm just crossing my fingers that the Delta situation doesn't get worse…
Stay safe and thanks for Reading!
---
---
Ps. If you find our blog helpful, please consider using our links to book your flights, hotels, tours, and car rentals. Have a look at our Travel Resources page.