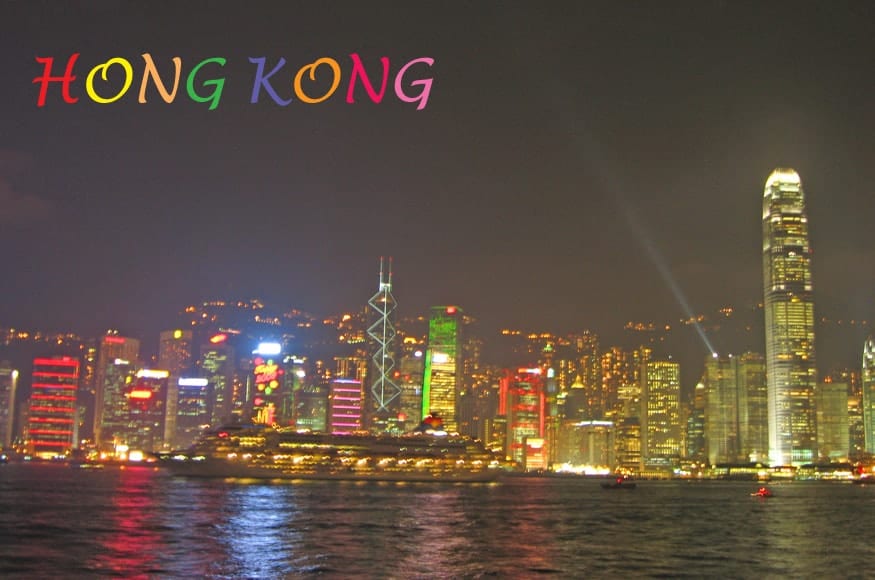 Reasons not to like Hong Kong
I thought I could get Lissette to like Hong Kong. It didn't happen.
I previously visited Hong Kong in 2001 on my first ever trip to Asia. I had spent 7 days here and loved it. My friend George, who was born in Hong Kong, had met me for a few days and we had a few interesting nights on the town. But my best memories were of going of on my own; hiking the hills around Hong Kong, visiting the city parks, or on a boat crossing the harbor. What stayed with me was the incredible natural beauty surrounding Hong Kong.
---
---



.
This time we were here for 2 days on our way back from Thailand. One of the things I love about Lissette is that she's always happy and full of energy. So I was surprised to see a moody and withdrawn Lissette in Hong Kong. She didn't like the city. She said that it reminded her of New York – one of the reasons she had left New York was because it was just too hectic, the people too stressed. That was her impression of Hong Kong.
But there was more than that. I think her mind had been made up on Hong Kong shortly after arrival. A female security guard had stopped us in the airport and asked to see my passport. She looked at it and said "go ahead". We both started forward when she held out her arm in front of Lissette and said " I no mean you, you show passport!". She might as well have added "stupid brown person" by the way she said it. It made an instant bad impression on Lissette. George he had once confided that most Chinese are racist, especially when it comes to the darker races. Now that I'm with Lissette I'm more sensitive to how people react to us as a couple or to one of us individually.
---
---
You never know what you're going to get. Examples: I was completely surprised at how warm locals were towards Lissette in Thailand. It had reassured me because I love Thailand and wanted Lissette to feel the same way. In Brazil I kept getting dirty looks but they seemingly had no problem with Lissette (I hadn't expected that, I've never gone anywhere where I felt as disliked). In Hong Kong, on the other hand, it was Lissette who felt marginalized. And I have to admit, however much as I love Hong Kong, that I could see it. In some places in the world it still really pays to be a white man. Hong Kong is one of those places. Nobody likes to go somewhere and feel that they are looked down upon. In the end, I think it was this feeling that ruined Lissette's experience.
Accommodation: I always stay at the Salisbury YMCA. Amazing views of the harbour.
---
---
I still love Hong Kong, the geography makes it one of the most impressive cities in the world and rates up there among other beautiful cities like San Francisco, Rio de Janeiro, Cape Town, and Vancouver. Anybody have an opinion on that?
I'm sure there's some colored people reading this who've been to Hong Kong. What was your experience?
Ps. If you find our blog helpful, please consider using our links to book your flights, hotels, tours, and car rentals. Have a look at our Travel Resources page.