Your Monthly Newsletter!

Above: The coast of Albania on our Istanbul – Lisbon flight.
Aug 30, 2016 Newsletter
Greetings from Sevilla, Spain!
A lot has happened since our last newsletter 2 months ago. After I came back from Mexico, Lissette and I spent another 3 weeks in Split. I've written a lot about Split, it is one of our favorite places anywhere. And we still love it – but I would never go there again in June and July. I'll be writing a post on that in the next little while. In late July we spent 10 days in Skopje (Macedonia) which I wrote about last week. That post ended up going viral. More on that further below. We left Macedonia, flying through Istanbul, and landed in Lisbon where we spent most of the month of August. Then, just a few days ago, we took a bus ride to where we are now – Sevilla, Spain. I'll be honest, things didn't go well in Lisbon (another upcoming post) and we couldn't be happier to be in Sevilla. It will be our base for most of the next 2 months.
I realized when sitting down to write this that we've been in 12 countries so far this year: South Africa, Romania, Hungary, Austria, Germany, the Czech Republic, Italy, Croatia, Mexico, Macedonia, Portugal and now Spain.
Future plans: We'll be going to Japan at the end of October. I've never seen Lissette as excited to be going anywhere. We'll be there 7 weeks, including 3 weeks of vacation ("real" vacation – I know some people think we're on permanent vacation but they don't understand the realities of the way we travel). I can tell you that she's going to go crazy there: she wants to dress like a Geisha, dance around in Japanese anime costumes, take Ninja classes, do karaoke, and get drunk with Japanese businessmen. I think we'll have a good time. We look forward to it.
We'll be back in the Balkans in early December, this time in Belgrade (Serbia). We'll likely spend a week. Things are up in the air after that…By the way, we booked tickets Madrid – Tokyo – Belgrade for $730 CAD (that's about $580 US) with Turkish Airlines. Really cheap, I have the feeling people are avoiding flying through Istanbul.
So that's our plans for the rest of the year.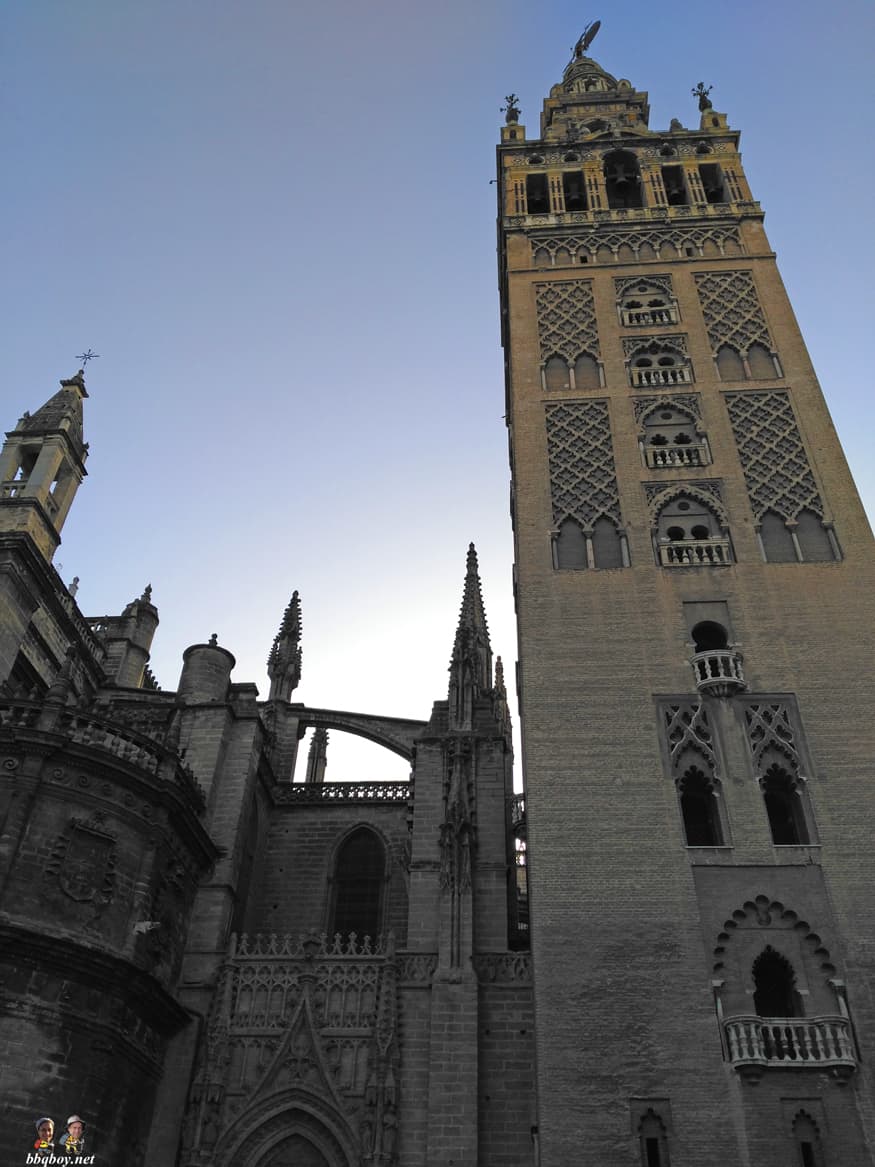 Above: Seville (Sevilla) Cathedral
---
---
On Brazil
With the Olympics Games in Rio having just ended, I thought I would include a few older posts on Brazil in this newsletter. For those who don't know, Brazil has been the least favorite place that we've been to. We were in Portugal during the Olympics, a country that has a large Brazilian community. We were actually asked a few times if we had been to Brazil and what we thought of it. We were honest. We got some good feedback out of it, being told for example that Brazil is very class conscious and that being white may actually have classified me as being "stuck up". We were told even by Brazilians that they could only take Rio de Janeiro for a couple of days. That was good to hear. So it's not just us.
Anyway, these older posts still get the most comments on the blog.
1) On Rio and feeling "welcomed". Click here: Why we didn't like Rio De Janeiro (or just click on the photo below).
2) The title kind of says it all: Why I won't be going back to Brazil.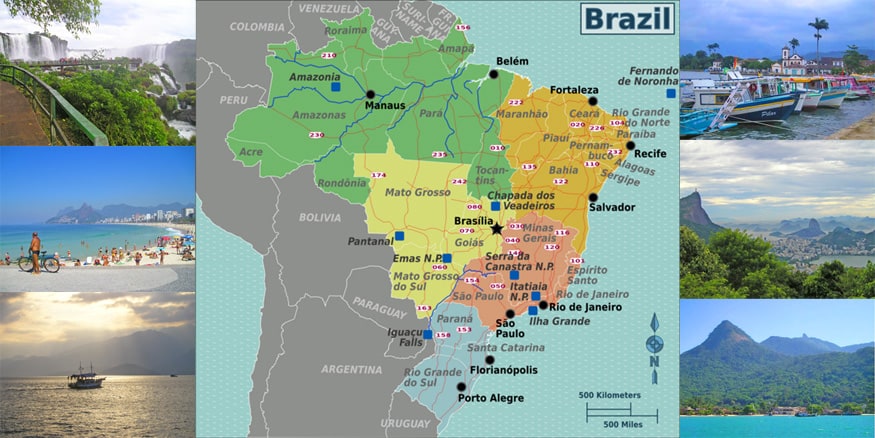 Did anyone go to the Rio Olympics? If so did you feel welcomed? We didn't see much of the Olympics because of the time difference but from the little we saw it looks like the Brazil ended up doing a good job. Any thoughts?
---
---
Crazy People
Crazy people – and I mean eccentric and not "I'm going to shoot you in the head" crazy – lead to some of the most memorable experiences when travelling. In a world where people are conformist, things are increasingly homogeneous, and when the physical travel experience is usually pure tedium sometimes you need a bit of crazy.
We got a bit of that when taking the 7 hr bus ride from Lisbon to Sevilla. The driver was a lady in her mid-50's who apparently thought the bus was her private living room. We knew it would be an interesting ride when an American woman in the first row tried making conversation with her; "It must be very difficult driving for 7 hours straight. How do you do it?". The driver responded that in actual fact she enjoyed the driving, that she would sometimes drive 12 hours straight. "The only problem I have is with the passengers" said she. She said that so matter-of-factly that I let out a loud snort. We saw evidence of that barely 10 minutes into the journey. We were going down the highway when the bus slowed down. I saw the driver reaching for her microphone, her eyes looking back at all of us in the mirror above her head. "Someone is eating, who is eating? There is NO food on this bus". She waited for an answer and got none. "I know someone is eating, it smells like soup or stew. You have to STOP eating!". She snapped her microphone back in place. 5 minutes later a young lady told her she needed a bathroom stop. Our driver clicked her teeth in annoyance. She pulled over a few minutes later at a gas station. "2 minutes to go pee pee, make it quick!". While 3 women ran out the door she decided to have a walk down the aisle, trying to find the food-eating criminal. She seemed even more annoyed when she didn't catch anyone. 2 minutes had gone by at this point and she started honking the bus horn. I have to admit that I laughed watching 2 women running for the bus, another far behind as she blasted out of the bathroom door.
Our driver visibly relaxed as the trip progressed. By the time we were crossing the Spanish border she was playing music loudly (mid-80's music like George Michael and Tears for Fears) and happily announced "We are now in Spain. Olé!!". She had everyone laughing.
All I'm saying is that you need slightly crazy people to make life interesting. Lissette and I still remember this story (Ayutthaya, Thailand – Train rides and Drunk Germans) from one of our first trips together in 2008. It's those kind of things that sometimes make all the difference when you travel.
Above: our bus from Lisbon to Sevilla
---
---
On having a post go Viral
Our recent post on Skopje went crazy within a few days of being published. Sometimes when you write a post you know it'll do well – I knew this one would do well because Skopje isn't a place that many people know anything about. I think it got people curious. Over 3 days the post averaged 3,000 unique visits a day. For most people that's considered going viral. It's tailed off a bit the last few days mostly because Facebook cut off our ad due to bad language (which is funny because Spanky never stops seeing FB pages featuring guns, dismembered bodies or X-rated sex. Never mind all the photos of penises regularly sent by "fans" to her FB inbox*).
* That's in addition to the "indecent proposals", wedding proposals, and girls who dress like prostitutes who want to be her friends. Facebook is a strange place.
Anyway, the post is still bringing a lot of traffic. If you haven't had a chance to see the post, here it is: Wild, Wacky Skopje (Macedonia). One of the strangest places we've been
Plans for our time in Sevilla
We'll be in Sevilla until late October, that's almost 2 months. We plan on doing a lot of exploring of Sevilla and of Southern Spain – but another reason to take that much time is to gear up for our time in Japan. So we've joined the gym and started on a "get healthy" diet. We're helped along here by one of those modern fridges that starts beeping frenetically when the door is open more than 15 seconds. Like it's calling us fat. Damn fridge.
So the plan is to get in shape, get some sleep (which we didn't get in Lisbon), and catch up on some posts. And of course discover Southern Spain.
What would you call this?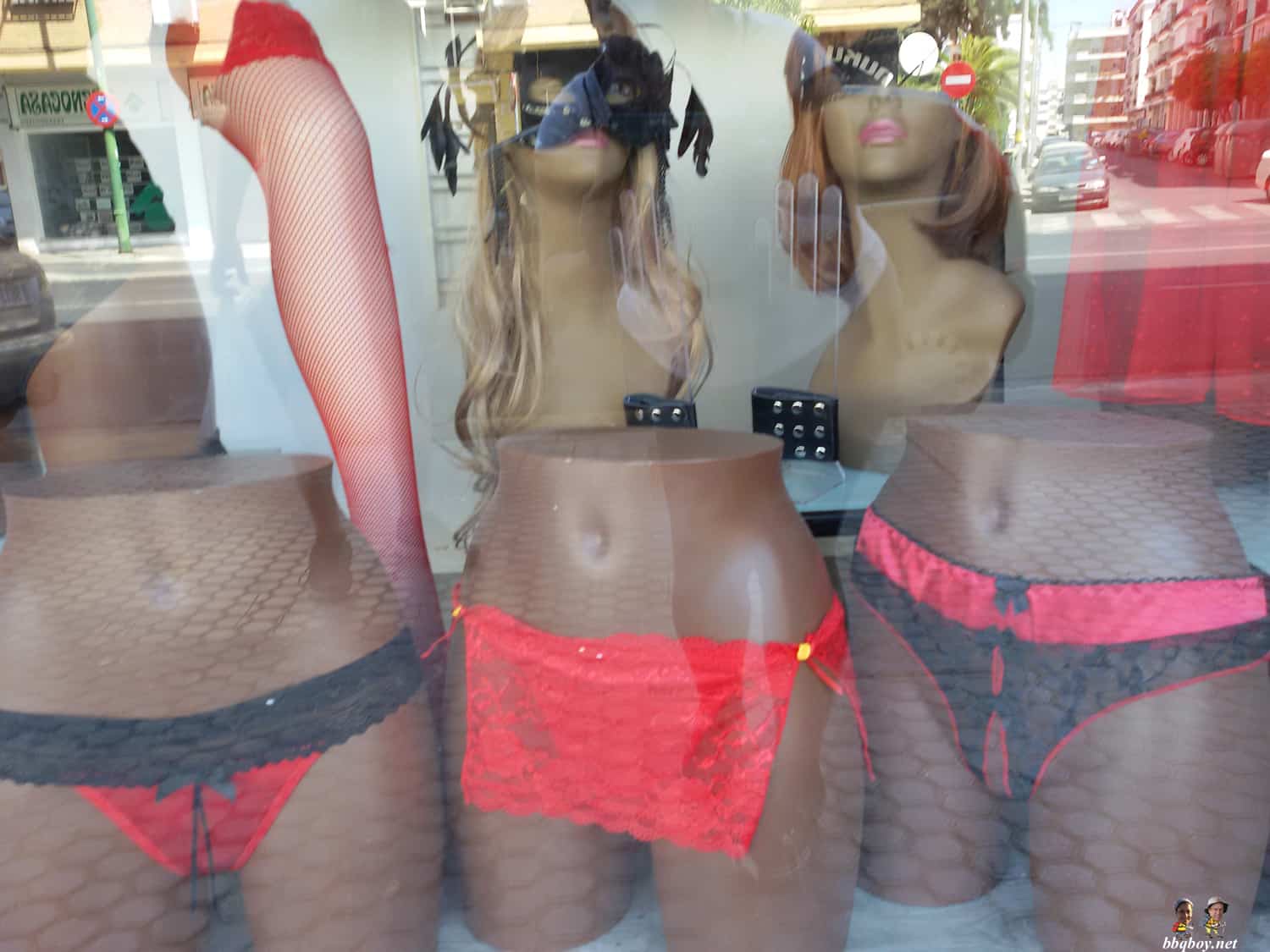 A little last minute add-on to this newsletter. We saw this store display coming home from the gym today. Look at the one in the middle. It has a little veil-like thing covering the front and back of the panty. Could it be American Indian-inspired? Maybe it's the latest in Islamic lingerie wear? With all the stories about the burkini in France the best I can think of right now is the "burkpanty". Maybe the "modesty veil?".
Who can come up with the wittiest name? Winner gets to have his/her name splashed right here in big, bold colors along with their winning submission 🙂
* Winning entry "Coochie Cover" by Patricia at Travels and Tipples 🙂
***
Thanks for Reading and have a great month of September!
.
Older Newsletters
All our newsletters can be found right HERE.