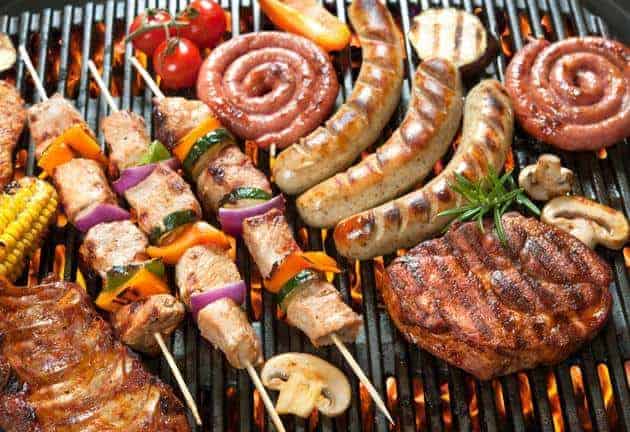 Things You Must Know About South African Braai
We were in Cape Town for 3 months a few years ago. It is still one of the highlights of our 6 years of full-time travel.
There are a few things that are synonymous with summer in Cape Town. One of them is Braai – the South African equivalent of barbecue. Everywhere you go in Cape Town you'll come across the aroma of meat being cooked. Look around. In almost all gardens and outdoor areas you'll see people hanging out and – usually with a beer or glass of wine in hand – cooking meat. Braai is something everyone does and is a very important cultural event for any visitor coming to Cape Town during the summer season.
---
---
What Is Braai?
As mentioned above, Braai is the South African equivalent of a barbeque. South Africans generally use wood and charcoal to cook their meat, wood being the better method because it brings out the best flavours in the meat. Charcoal is a 2nd option, although the purists won't be impressed. Note: a gas grill is not considered Braai in South Africa and your small talk should never include stories of gas-grilling back home…
The host of the Braai is the one who takes charge of tending the fire. This has to be done with care and it has a lot of responsibility attached to it. Guests are seen hovering around the Braai with wine, beer or brandy with coke. They watch in awe as the Braai master * turns the meat on the grill.
* there's actually a reality show in South Africa entitled "The Ultimate Braai Master". So it's something they take seriously.
Related: Highlights of a 2 week road trip around the Garden Route and Karoo, South Africa
---
---
History About Braai
Braai in South Africa originated from the Dutch colonialists. The word "Braai" perhaps evolved from the word Braden (which is roast in Dutch), although there is no official confirmation on this. Though the etymology is not clear, nobody sits around talking about the origins of the word. At the end of the day, it is the tasty meat preparation from Braai that matters the most.
Braai is popular and common in South African households. It is a social occasion. The atmosphere surrounding Braai is one of enjoyment and it is about engagements, birthdays, national holidays, graduations. It is a wonderful occasion for celebrating and enjoying with family and friends.
---
---
Is There Any Special Day For Braai?
Generally, any day that includes Braai is a special day. It is made and enjoyed any time and at any place. But there is a specific day that is devoted to Braai. It is September 24 and it is officially called Heritage Day. Many South Africans however celebrate it as "Braai Day". The day is devoted to respecting and celebrating the cultural diversity of South Africa and the day is a big unifier for the nation.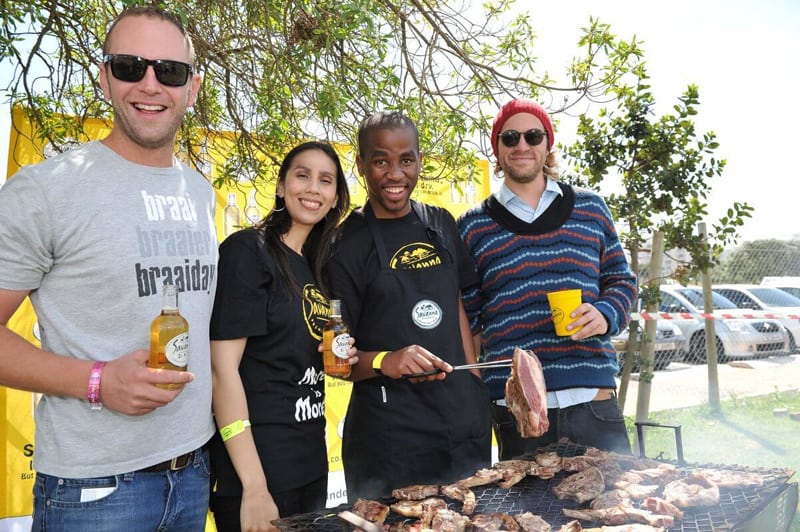 Related: The Essential "Must do" hike in Cape Town: Lion's Head
What's Served at a Braai?
Snacks
Biltong along with droewors is a form of cured, dried meat that are specially seasoned with unique spices. It is different from cured meat that is found in other parts of the world. Different types of meat are used: they include ostrich, beef, kudu, impala, warhog and other such animals. These two forms of snacks originate from Voortrekkers, the Dutch-speaking settlers who travelled by wagons through South Africa's interior in the 1800's. They learned to cure different meats for their long journeys.
Chips n Dip – This is a classic favorite of South Africa with dips including snoek pate and hummus.
---
---
Mains
Boerwors is a main dish, the name meaning "Farmer's Sausage" in Afrikaans. It is a local and traditional sausage made either from beef or from a mixture of beef and pork. It is different from traditional sausage because it has abundant use of spices such as cloves, coriander, allspice, black pepper and nutmeg.
Lamb Chops – This is another Braai favorite and it is made by mixing lamb with garlic, thyme and rosemary. Lamb chops are very popular in the Karoo region.
Steak – Ostrich steaks are a favorite (I've had ostrich and it's really good). Chicken kebabs are quite popular. A special Braai recipe is "Beer-Can Chicken Braai" where a whole chicken is cooked with an open beer in the body cavity (it keeps the chicken moist). South Africans are inventive in their Braai recipes 🙂
Seafood – Seafood based Braai made from crayfish tails. Tuna is also quite popular when they are cooked over sizzling hot coals.
Sides
There are also many side dishes like Braaibroodjie (grilled sandwich) with vegetables and cheddar cheese. Pap is a maize porridge in Afrikaans. It is rich in mashed potatoes and is served with onion or mushroom and cheese. It is eaten with hands. Roosterkoek is a grill cake which is used as an accompaniment to Braai meat. They are balls of bread dough cooked on coals.
South Africa has incredible sauces (such as Peri-Peri) and chutneys that make great accompaniments to Braais. Use them generously.
Alcohol
Wines, beer, and other drinks are all served at a Braai. For those who don't know, South African wines are among the best in the world.
If it is a "tjop 'n dop" Braai event, then the guests have to bring the meat (it's like the South African version of the Potluck). There are also some more expectations and etiquette that have to be followed.
Related: Visiting the Wine Regions of Stellenbosch and Franschhoek
---
---
Travel The Right Way To South Africa
While there are some awesome things about Braai in particular and South Africa in general, you must know how to travel to this country the right way. You must be aware of the rules pertaining to visa and other documentation requirements. While a visa is not required for travel for less than 90 days (for some countries such as the USA) staying beyond 90 days or travelling from other countries requires a visa. While a visa can be obtained online these days, one should be aware of the process to be followed. There are a set of documents that should be submitted and there cannot be any scope for errors or mistakes.
In such situations, you would do better to hire visa professionals like Southafrica Visa. They have the required experience and expertise when it comes to offering the best possible assistance and help in getting visas for tourists from different countries of the world. Have a look at southafricavisa.com so you know the types of visa to travel to South Africa. You will be able to get the right information and guidance about the types of visas, the procedure for application, and the documents needed, the validity period of visas and other such useful and pertinent information.
PS. Looking to book flights, hotels, tours, or rent a car? Have a look at our Travel Resources page.