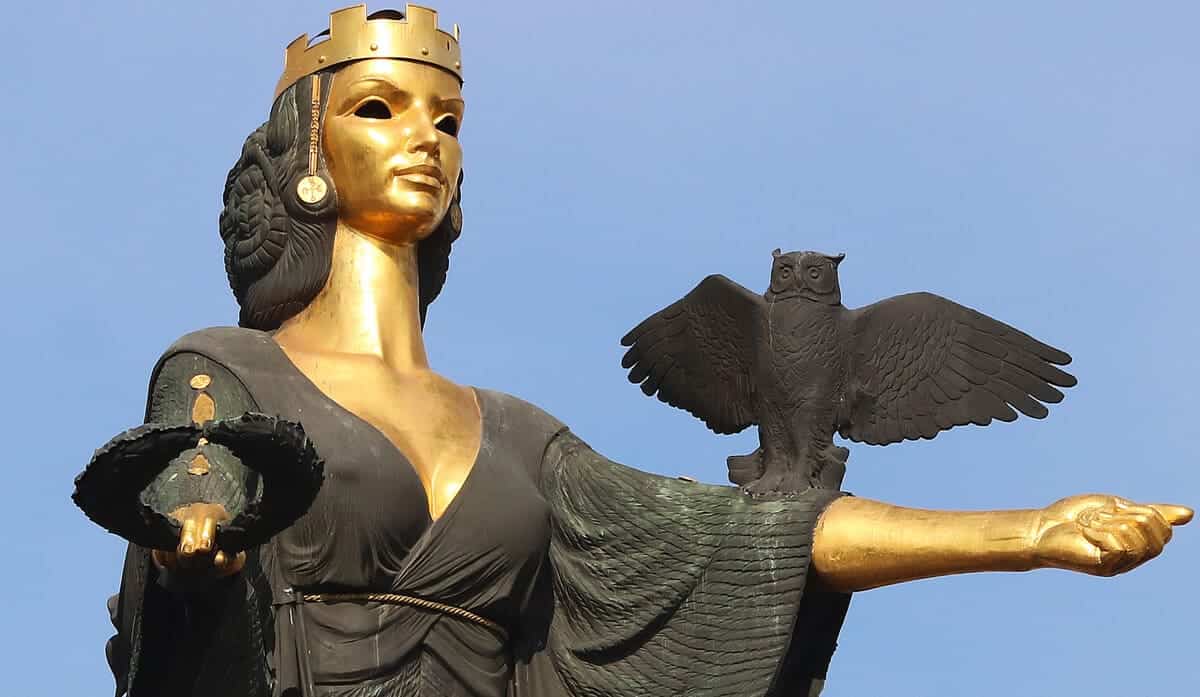 Visiting Sofia (Bulgaria). One of our favorite Balkan capitals…
When we were planning our trip through Greece, Bulgaria and Turkey, I figured that Sofia would probably be the least impressive place on the list. The city ended up surprising us, so much so that we extended our trip by 3 days.
Sofia has some impressive highlights – but more than that we just enjoyed the vibe of the city with its wide boulevards, plentiful parks, pretty squares, and the large pedestrian-only boulevard that cuts through the downtown core. There is a cosyness about Sofia's downtown core; it may have a population of 1.2 million but feels like a much smaller city. You'll find all the highlights in a concentrated area, so they are all easily reached on foot. And compared to other Balkan capital cities, Sofia felt more developed – we were especially impressed by the modern underground metro which reminded us more of cities like Prague or Budapest than places like Zagreb or Belgrade. We felt that Sofia reminded us of somewhere we had been… but we couldn't put our finger on where (maybe Kyiv?).
Sofia is one of Europe's oldest cities and has changed hands many times. It's also been rebuilt many times. So while the city – on the surface – looks modern with its large boulevards and grandiose Soviet-era buildings and monuments, you'll see Roman ruins and early Christian churches popping up in some pretty weird places. You'll also see a mosque (Sofia fell under Ottoman rule from 1382 to 1878) and some very impressive Orthodox churches.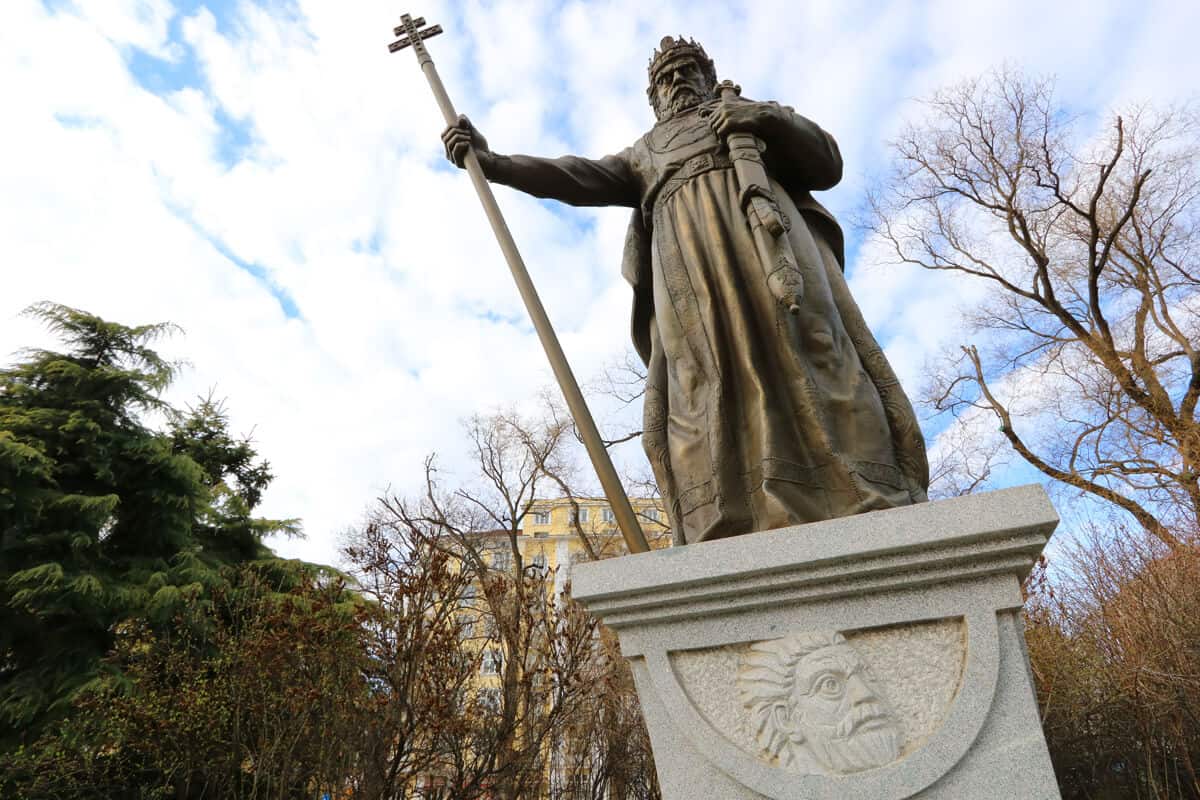 ---
---
Where to Stay in Sofia
We loved our Airbnb apartment and ending up staying there for 10 days. Perfect location, perfect host, perfect apartment and very affordable. If you haven't signed up for Airbnb use our link and save $35 on your first booking.
Most people will most likely come to Sofia for shorter time, it's a perfect city for a long weekend. For a short visit we recommend any of these hotels.
Mid-range hotels: R34 Boutique Hotel and Sofia Place Hotel are both located next to the pedestrian-only Vitosha Boulevard. Both are excellent (Booking.com often has specials on these hotels so check the links).
Upper-end hotels: The Grand Hotel Sofia and the Sense Hotel Sofia are both top-notch and situated close to all the sites.
---
---
Highlights
As I've mentioned up top, Sofia is a very walkable city and all the highlights are easily reached on foot. You'll notice that you'll often be walking on yellow bricks, "the yellow brick road" – the bricks were a gift from Austria's Emperor Franz Josef and much of the center is paved with them.
The Largo
Right in the center of Sofia, "the Largo" is a complex of buildings built in the 1950s in typical Soviet style (or Socialist Classicism Architecture for you architectural purists). All important government buildings are located here, including the presidency building (worth seeing for the Bulgarian version of the changing of the guards). Right behind the presidency building, in a courtyard of buildings, is the oldest church in Sofia: St. George Rotunda. It was built in the 4th century.
The Largo is situated right next to Independence Square, where you'll see the statue of St. Sofia. The statue replaced a monument to Lenin. Sofia is the city's patron saint. "Sofia" means "wisdom" in Greek which is why you'll see an owl on her left arm. She's maybe the sexiest statue you'll see anywhere – the Catholic church was scandalized when the statue was erected.
Go down to the steps to the metro (Serdika). Here, below street level, you'll see some impressive Roman ruins. The name Serdika actually pre-dates the Romans, it was what the Thracian tribe called their settlement. In the 1st century AD the Romans took over the region and carried on the name.
You'll see an old church next to the ruins. This is the tiny Sveta Petka church which was built in the 14th century.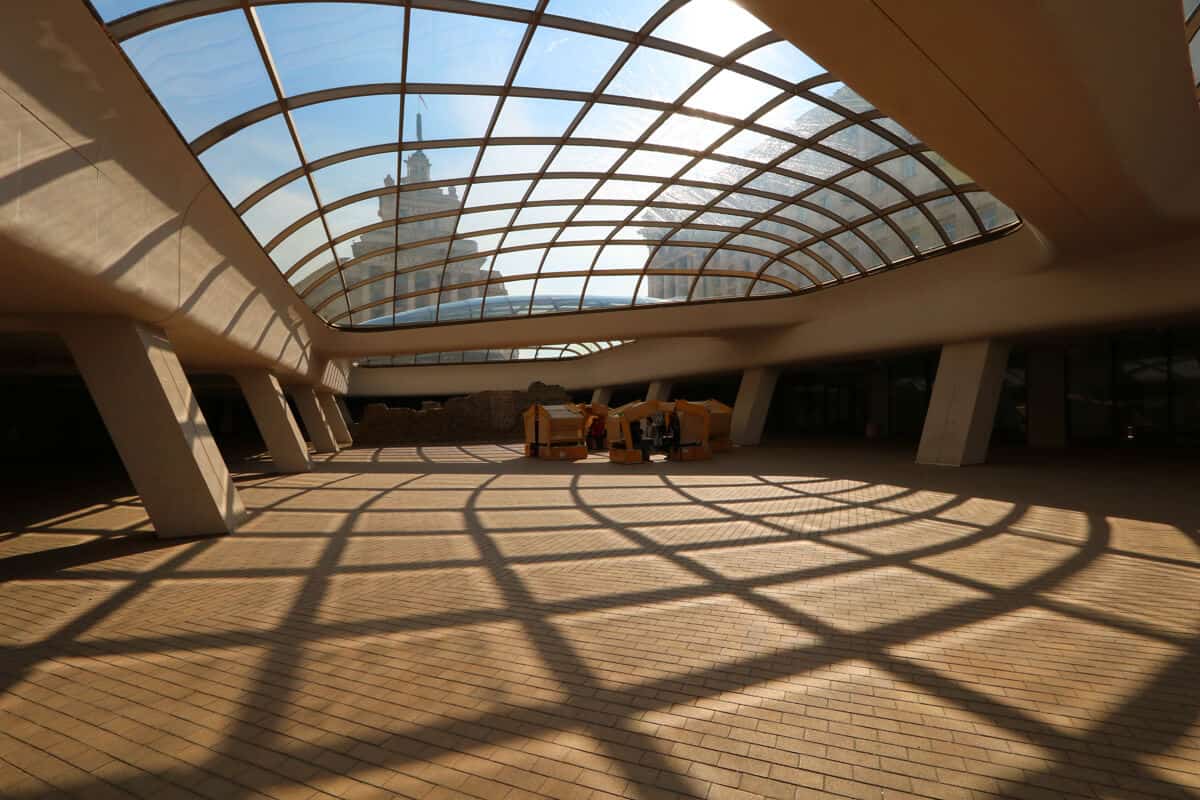 ---
---
Alexander Nevsky Cathedral
It was the Russians that helped liberate Bulgaria from the Ottomans in 1878. Once achieved, this huge Orthodox church was built and named after Russian saint Alexander Nevsky. The domes are covered in gold, all the bells (the heaviest of which is 12 tons) were brought from Moscow. The interior is incredibly impressive once you get used to the gloominess.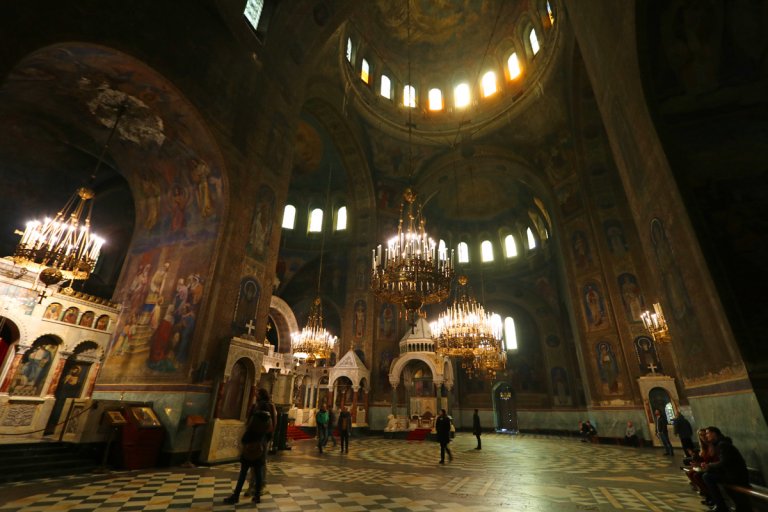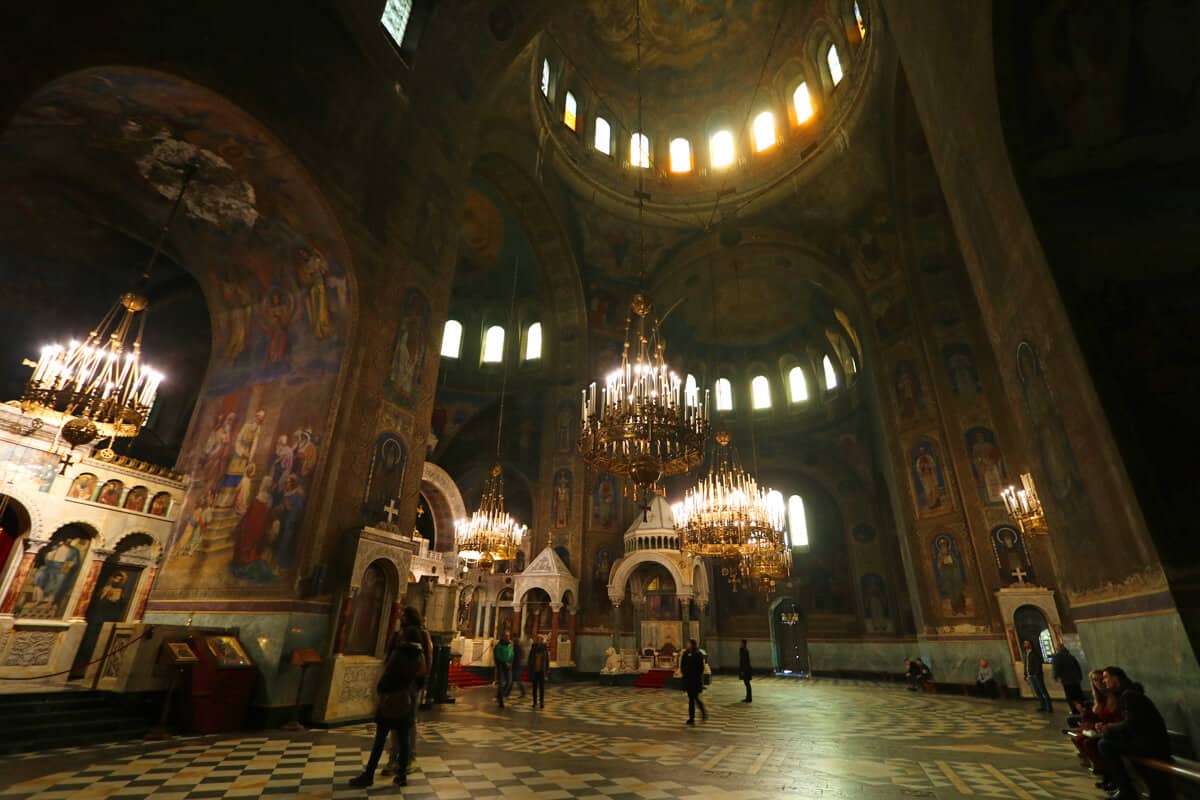 Saint Sofia Church
The 2nd oldest church in Sofia, dating back to the 4th century. The city was named after this church. It's by far not the most impressive church (either inside or out) but is located right by the Alexander Nevsky Cathedral and is worth a visit.
The Russian Church
A very photogenic church built in the early 1900's on a plot of land owned by the Russian embassy it was intended as a private chapel for embassy staff. Typical example of a 17th century Muscovite Church.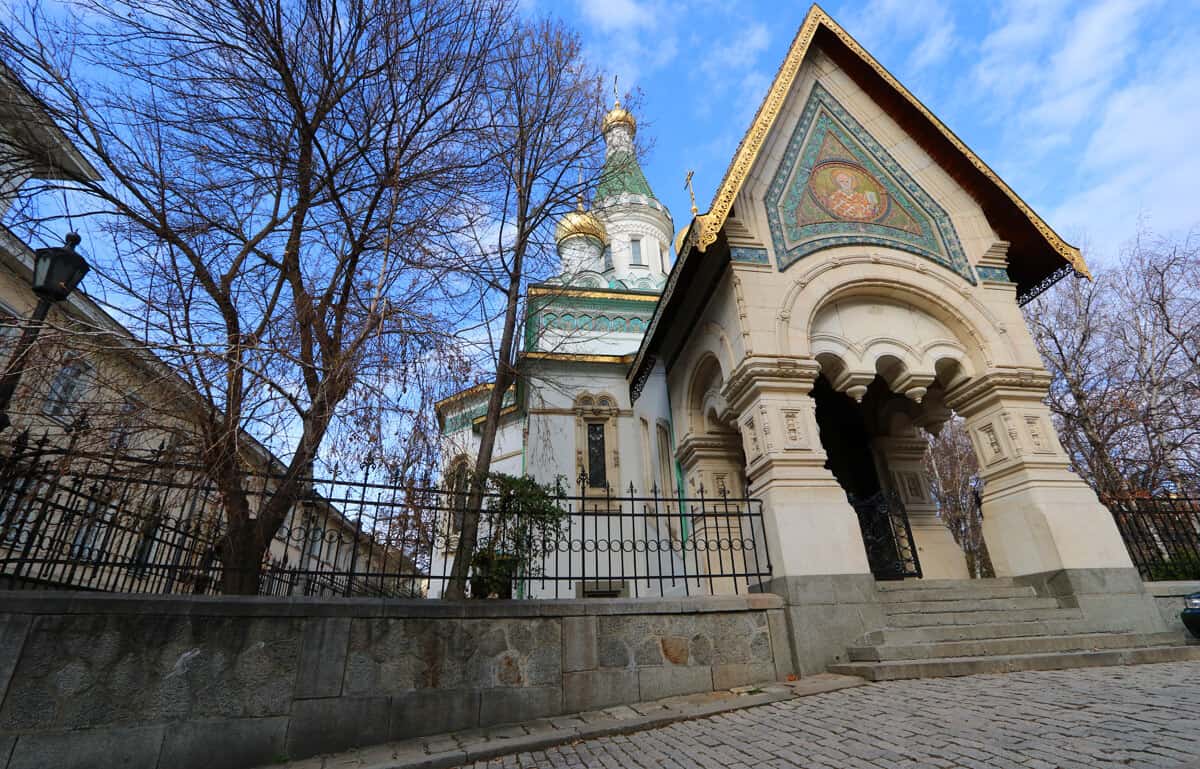 ---
---
City Gardens and the "Ivan Vazov" National Theater
Just one of many beautiful parks in the city, the City Gardens (Gradska Gradina) is full of statues and a large fountain. It is surrounded by beautiful buildings, the best known being the Ivan Vazov National Theatre which was built in 1907 by an Austrian architect.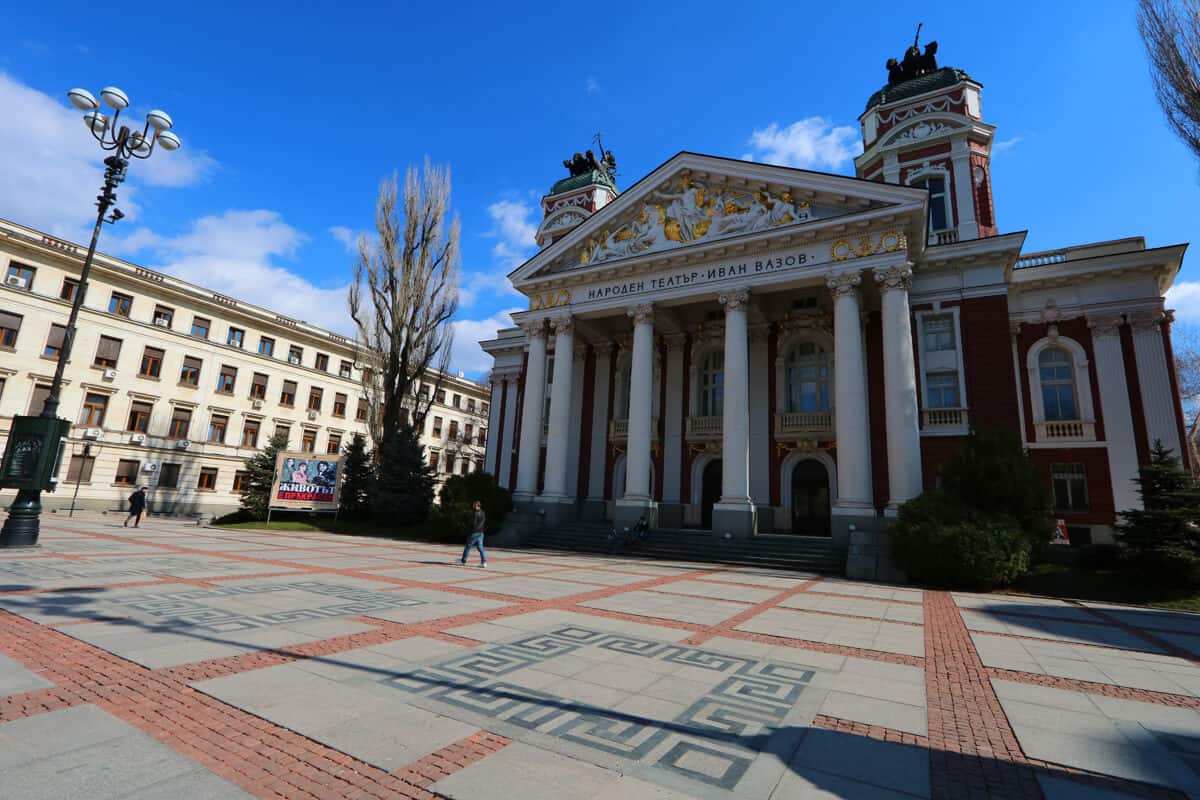 St Nedelya Church
It doesn't look that impressive from the outside – but we were struck by the beautiful interior of this Orthodox church. The church is unfortunately famous for having been bombed in 1925 by communists looking to destabilize Bulgaria's new, democratically-elected government. 213 people died, over 500 were wounded.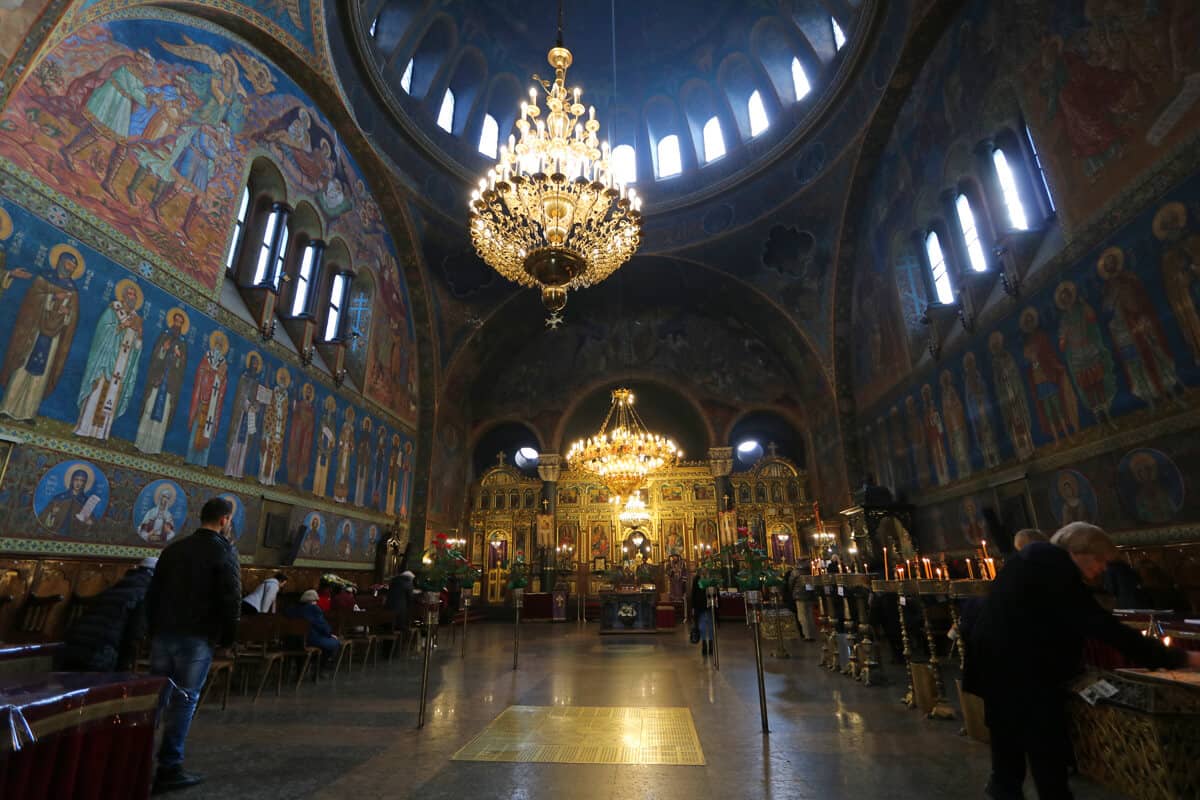 Vitosha Boulevard
All visitors will eventually be walking down this large pedestrian-only boulevard. It is lined with shops, restaurants and cafés and is just a great place to sit down, have a coffee and watch people. Looking down the boulevard you'll see Vitosha Mountain which looms over the city.
---
---
More Sights
Close to Serdika metro, you'll find the Banya Bashi Mosque, the only mosque remaining in Sofia. Just behind the mosque is a museum which used to house Mineral baths. Sofia has a lot of geothermal activity. Want to see? Just next to the building you'll see a many fountains with steaming hot water constantly pouring out. Locals come with jugs and fill them up with water.

Across the street from the Mosque is the Central Market Hall, a covered market where you can buy all kinds of Bulgarian specialties (it reminded me of the Central Market in Budapest). A block away, you can see Sofia's Synagogue, the largest synagogue in South Eastern Europe. If you keep walking down the same street that brings you to the Synagogue, you'll come across the Ladies Market where you'll find fresh fruits, vegetables and flowers. Not far from there, approaching the train station, is the Lion's bridge.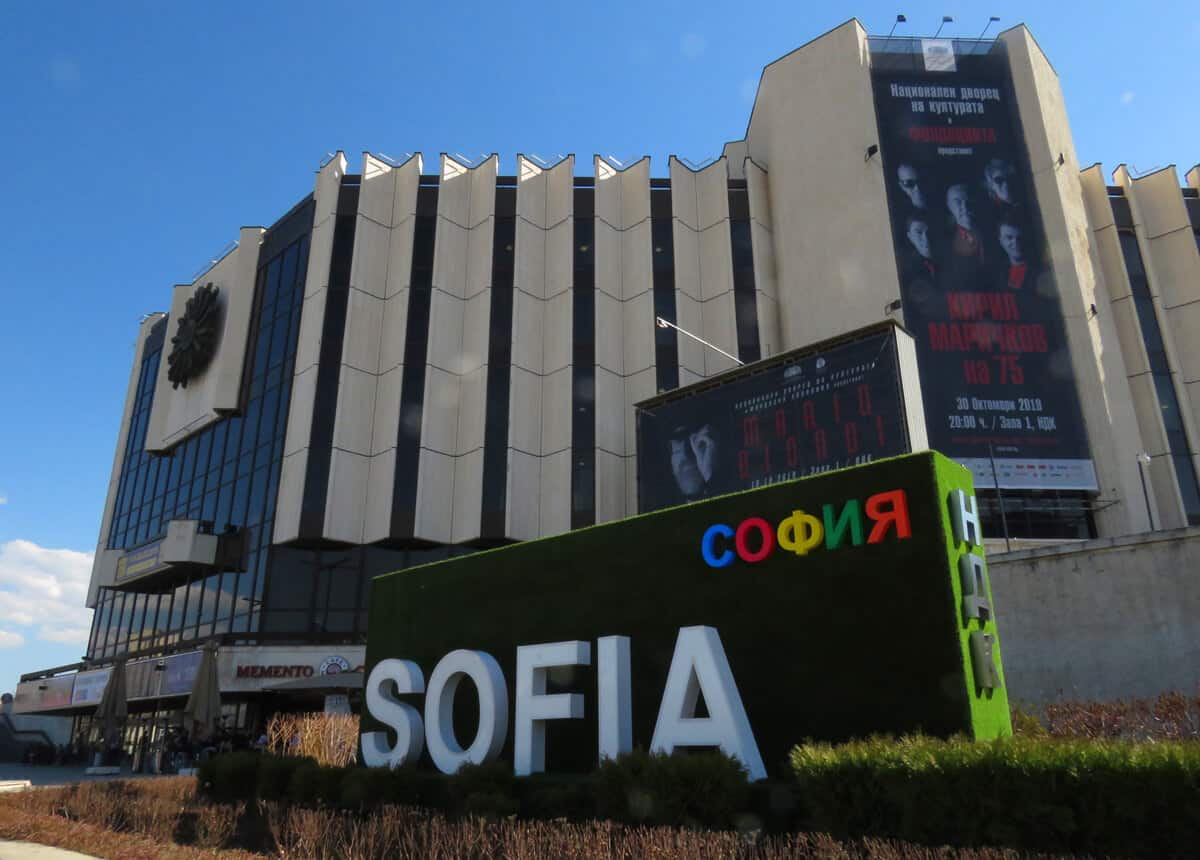 On the other end of downtown, Vitosha Boulevard ends in a large park where you'll find the National Palace of Culture (NDK). There are fountains and artwork everywhere and the park is popular with locals. We enjoyed walking from there to Knyazheska Garden, where you'll see a huge monument dedicated to the Soviet Army.
Tip: if you have time, continue walking from here to Zaimov Park. Besides being a pretty park (and you'll see some nice parks and neighbourhoods in this area) Zaimov Park has the Rakia Raketa Bar on one side. A great place to have Bulgarian food and do some Rakia tasting.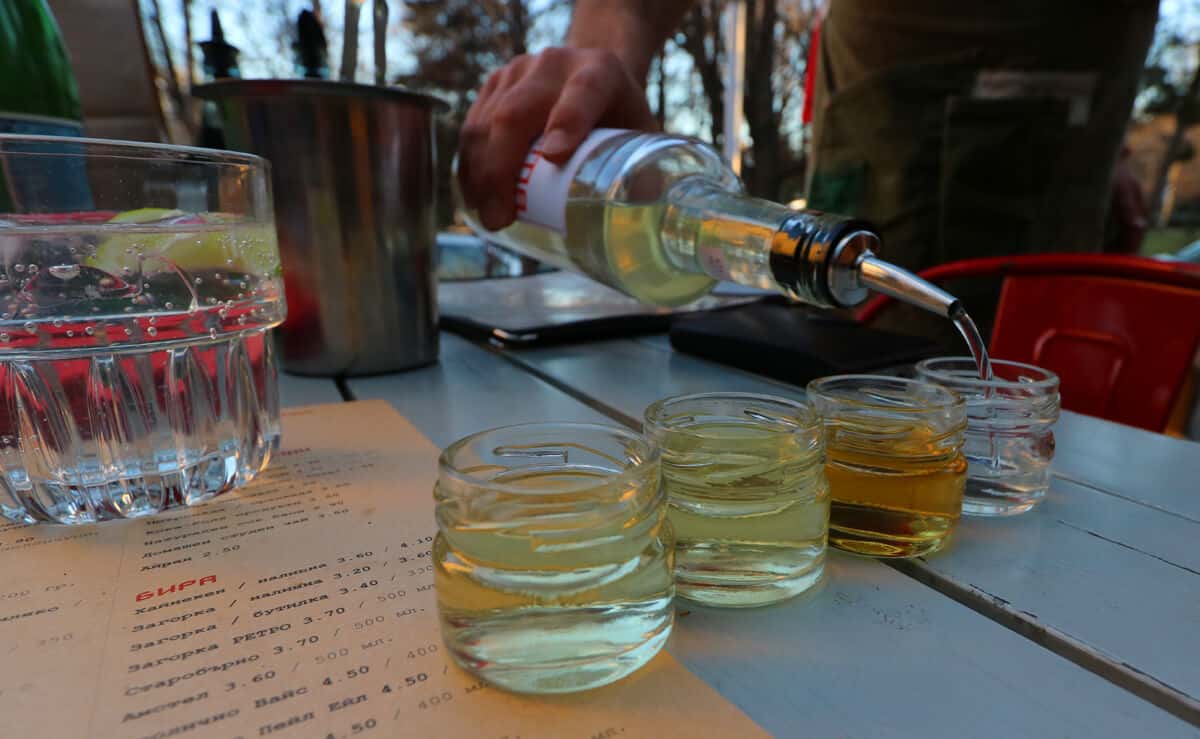 ---
---
We enjoyed Sofia. It's a liveable city with wide streets, lush parks, and beautiful architecture. It's a relaxed place. It's also one of Europe's cheapest cities which is another reason to visit.
Practical Information
Getting here: Sofia's bus and train stations are next to each other, both modern and close to downtown (2 metro stops from Serdika metro). Sofia airport is well connected to all of Europe.
* We got to Sofia by train from Thessaloniki (Greece). Read about that here.
Getting Around: Sofia's metro system is modern, clean, inexpensive and easy to use. You can easily get downtown from the airport, bus station or train station.
Tours. This Full-day tour includes most of the sites above plus the UNESCO world heritage Boyana Church on the outskirts of the city. For those looking for daytrips outside the city, this tour takes you to 3 famous sites in southern Bulgaria (including the Rila Monastery). This Tour takes you to historic Plovdiv, one of Europe's Capitals of Culture in 2019.
---
---
Would we ever come back to Sofia?

Definitely.
PS. Looking to book flights, hotels, tours, or rent a car? Have a look at our Travel Resources page.