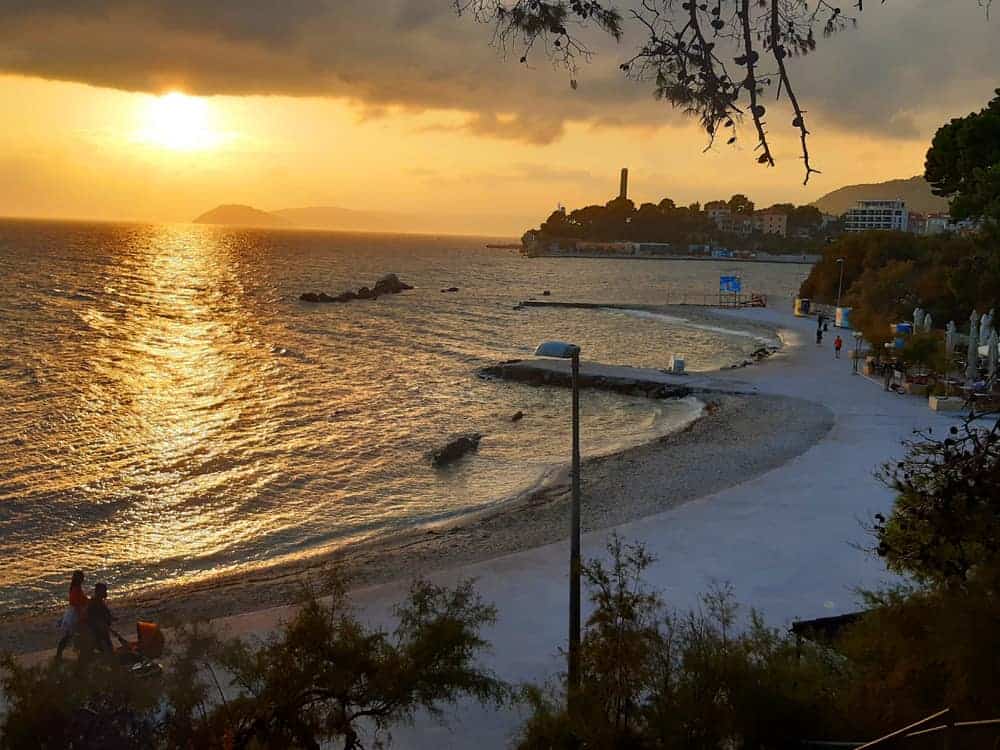 Croatia: Breaking up is never easy but this time we're through
When we left Croatia in early 2018 (after living there a year) I knew I didn't have to come back. There are a lot of places in the world that we haven't seen and I'm not a believer in revisiting places over and over again.
I also think that when something is "over" that you shouldn't be going back to it, whatever that "it" is.
When you're in love with something – a place, or someone you're having a relationship with – you see the positives. People might find fault with your perception but you'll keep on believing what you believe because you really want to see all the positives. That's good: until something happens that fundamentally changes your perception.
---
---
For me, the first step in losing my love for Croatia were the circumstances that led to us leaving in early 2018. Croatia wasn't entirely to blame for that, it was bad luck combined with immigration laws that are frankly a bit backwards.
Then, just a few months later, there was the Croatian newspaper article.
Roughly translated as: they left Canada to come to Split, then they ran away
The newspaper had contacted us about an interview but we had ignored it. We'd shared our story over the years on the blog about falling in love with Split, about moving our furniture to Split, and then about how we left Split. But we didn't feel that the story could be properly summarized in a short newspaper article. We also knew that the average Croatian would hardly sympathize with a story about a bunch of expats and their complaints about strict immigration laws. They also wouldn't know about our background story and how, after having lived and worked all our lives in Canada, that we just weren't ready to just stop travelling to live 10 months out of 12 in Croatia. I summed up Croatian permanent residency laws here and the reasons that we just weren't ready to commit to Croatia at that time.
In short, we didn't want our story told. We knew nothing good would come of it.
---
---
So it was an unpleasant shock when we suddenly had our Croatian friends tell us that we had made it on the front page of the above Croatian newspaper.
And it didn't take long for the inevitable to happen: Croatians leaving nasty comments on the blog. You'll see some of them on this post, but the majority I deleted because they were all along the same vein. Such as: "why do you think you can just come here, do you know how hard it is for Croatians if we wanted to go to Canada?", "you are spoiled foreigners", "go back to where you came from…". None of them addressed any of the issues in the article (which in actual fact wasn't as bad as expected). In fact I doubt many of them actually read the whole article or even tried to understand it.
It left a bad taste in my mouth.
---
---
We've never said anything bad about Croatia except that its immigration laws are difficult and that we (because of where we are in our lives) were not ready to commit to spending 10 out of 12 months out of every year in Croatia. All we've ever done was to promote Croatia through our blog.
But like I said off the top: you see the positives until something fundamentally changes your perception. A few things had previously made me question if Croatia was a place where I could see myself long-term. But it was the reaction to the newspaper article that really cemented my feelings. It made me realize that I no longer had feelings for Croatia. I had moved on.
---
---
Lissette and on her love for Croatia
Lissette didn't feel the same way. She always loved Croatia more than I did and leaving was harder on her than it was on me. We previously wrote about our memories and feelings about our year in Split.
So, over the last 2 years, whenever I've travelled to visit my son in Montreal or my mom in Mexico, Lissette has come back to Split.
This time she had a realization. Revisiting hasn't brought her closer to Split. It's in fact helped her let go of Split. The truth is that you can't go backwards, you can't be holding on to something that you logically know isn't meant to be.
And then Croatia strikes again…
So it was that we left Dubrovnik last week, leaving Croatia for what will be the final time.
It's a 2 hour bus ride from Dubrovnik to Kotor (Montenegro). Departure from Dubrovnik was delayed by 1 hr and 40 minutes. I've often written about the shitty Croatian buses.
Driving south, we finally arrived at Croatian customs. It was to be our most memorable border experience.
One by one, passengers got off the bus and handed their passports to a customs agent in a little booth. Then our time came. The customs agent – a gruff middle-aged man – riffled through our pages, entered things into his computer. He did it again, grunted, then told us to leave our passports with him and step off to the side. That's when we started to get worried.
All the other people on the bus stepped up to the customs booth and were quickly stamped. Soon we were the only 2 waiting by the customs booth. We waited and waited and waited…
Finally a young female customs officer came up to us with our passports. "We have a problem".
---
---
She explained that our stay in Split had not been registered with the authorities. Croatian law is very specific that every person be registered with police, accounting for every day they stay in Croatia. Most travellers don't realize that and never see it because hotels or Airbnb owners will register you when you check in. But in the end it's your responsibility as a traveller and if you're not registered with police you'll be subjected to heavy fines.
In our case we weren't showing up as having been registered in the police database.
We explained that our Airbnb owner had registered us. Lissette thankfully had the business card of our Airbnb owner.
The customs agents went off to consult.
And while this was going on the bus driver came and told us that if we didn't get our situation settled soon the bus would leave without us. 30 feet away all the other passengers were waiting impatiently, giving us dirty glares.
It took another 10 minutes but the customs agent came back and announced that everything was fine. They had spoken to our Airbnb owner who had sent them a text confirmation of the registration of our stay. Someone at the government office in Split hadn't entered it in the system.
I mean is it really a surprise? It's the typical Croatian bureaucratic ineptness that prompted us to leave the country in the first place. So I guess it's kind of a fitting end…
---
---
We had delayed the bus more than 40 minutes. Everyone hated us when we got back on the bus.
And that's how we finally got out of Croatia.
We've said goodbye to you before Croatia…but this is where the story ends. This time we're through.