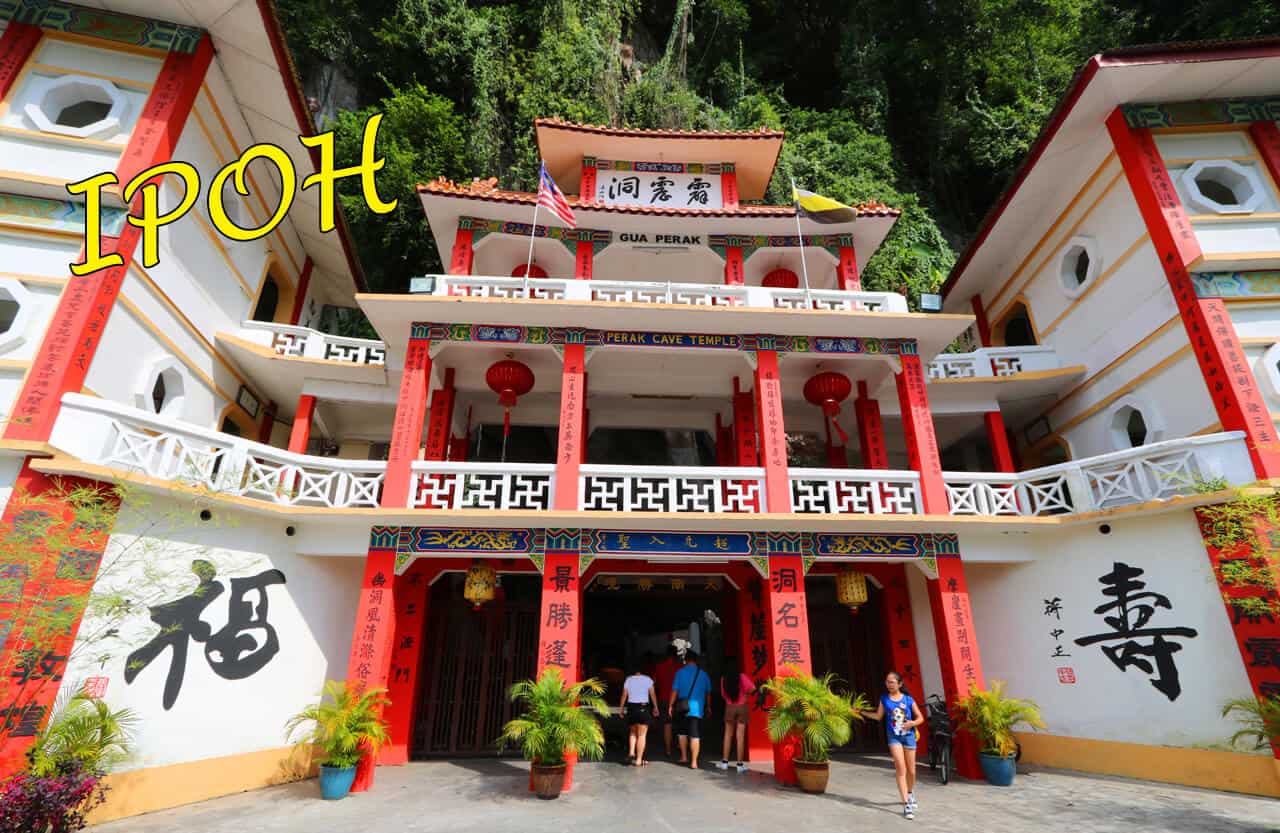 Is Ipoh worth visiting?

We spent 2 full days in Ipoh, the capital of Perak state. It was enough to make it our favorite stop on this trip through Malaysia.
I knew I would like this town the instant the bus started its descent into the valley that surrounds Ipoh. We could see the city in the distance, but what stood out was the countryside – green and lush and dotted with huge limestone outcrops.
Downtown Ipoh
There's a charm to Ipoh. The downtown core is small and easily walkable. On one side you'll find the Railway station, High Court and Town Hall, all large colonial-era buildings built during the time Ipoh was one of Malaysia's richest cities (tin mining made it rich). The area has wide sidewalks and tree-lined streets. Walking a bit west, is the "real" downtown. There you'll find a few blocks of Chinese shophouses, mansions, and a few quaint alleys full of shops, cafés and restaurants. And if you like street art, they have that too.
You can see all of the highlights of the downtown core easily in a day's outing. One recommendation: take the tour to see Han Chi Pet Soo. It was a clubhouse for rich Chinese mine owners, a place where they drank, smoked opium, and do what guys do when they're drunk and high. The tour is free (but a 10 Ringgit donation is appreciated). It's one of the most fascinating tours we've taken and once you're done you'll be familiar with the history of the mine owners in Ipoh. Pre-book the tour here (again, it's free. Pre-booking is just for scheduling purposes). You should also visit Concubine Lane, a touristy (but pretty) lane of boutique shops, cafés and restaurants. It's one of 4 lanes where the rich mine owners housed their mistresses (ie. concubines). It was also infamous for its opium, prostitution and gambling dens.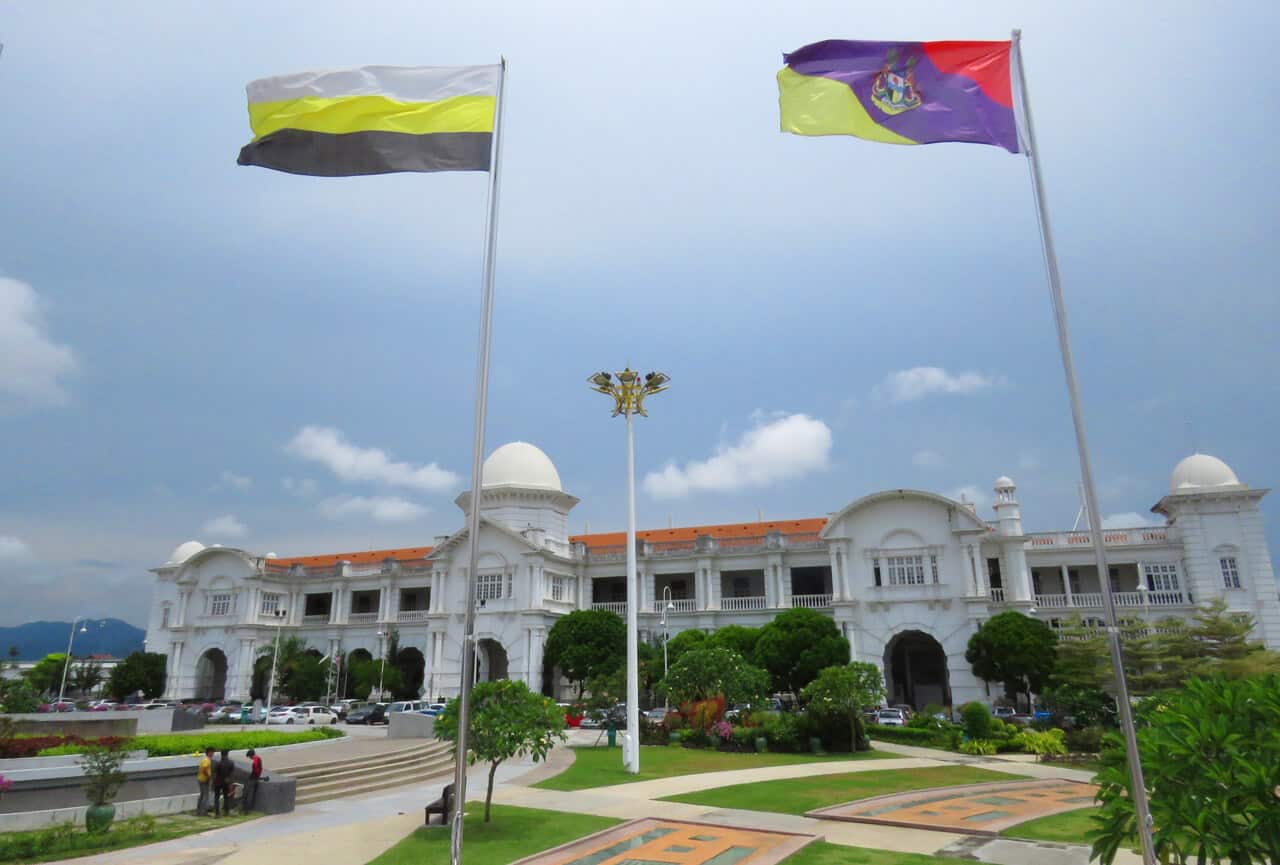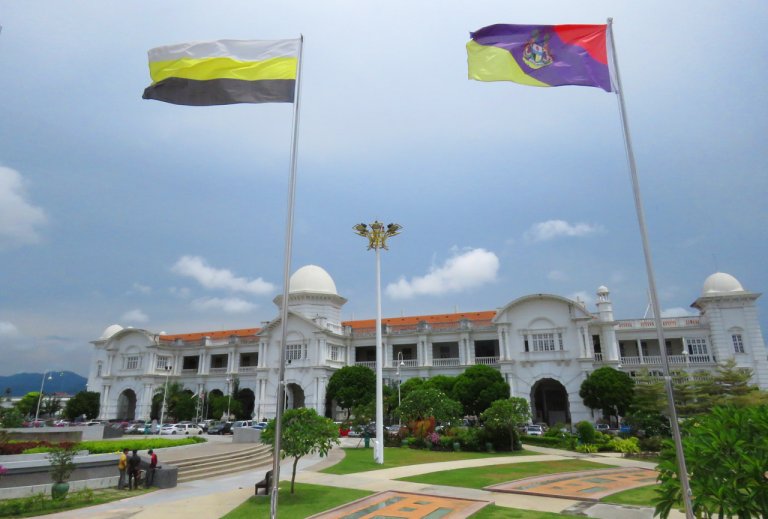 ---
---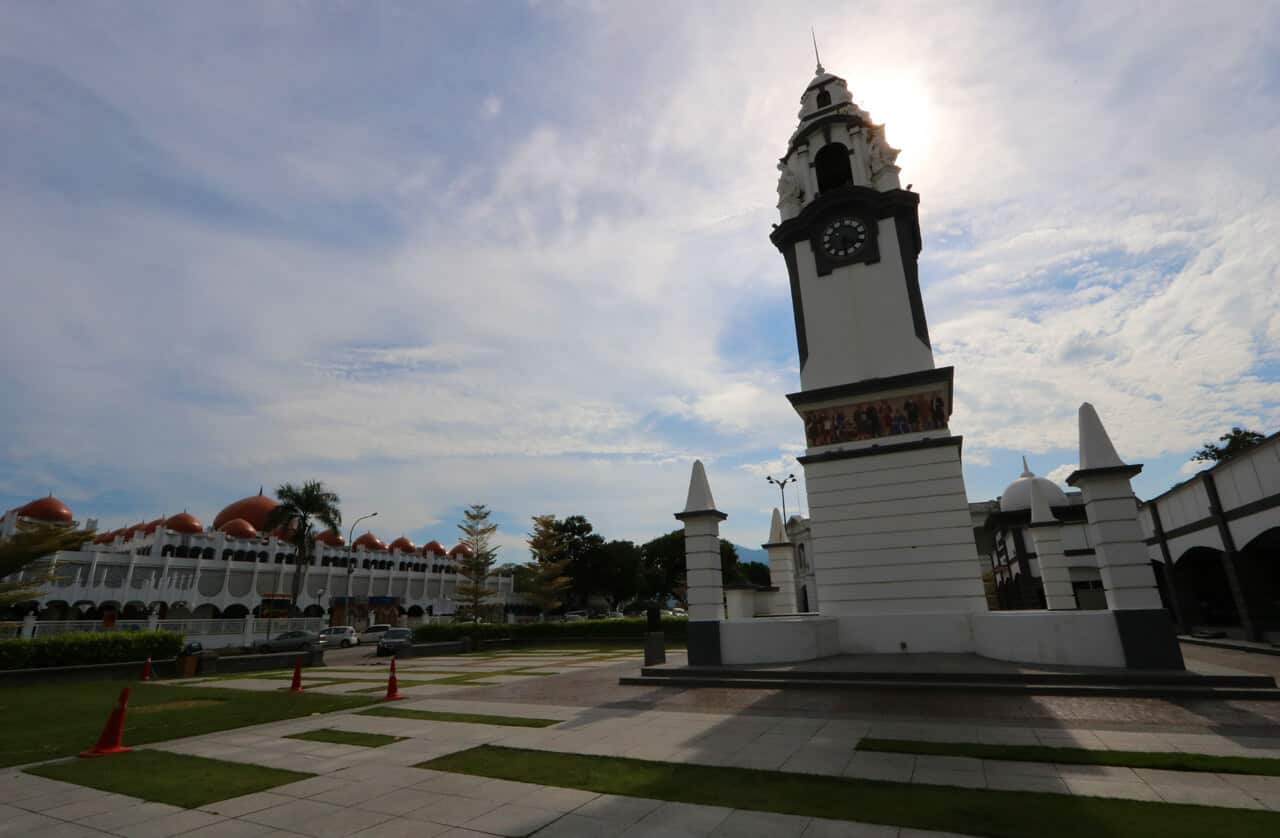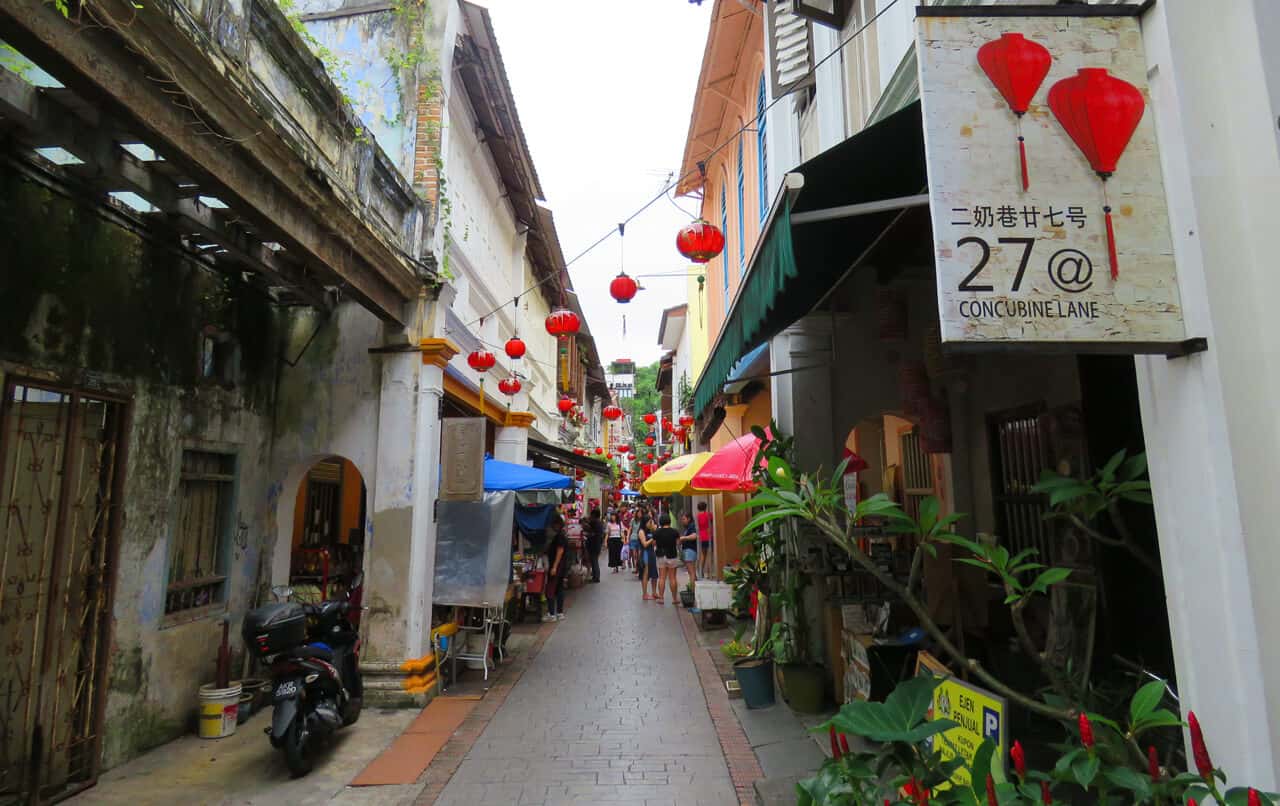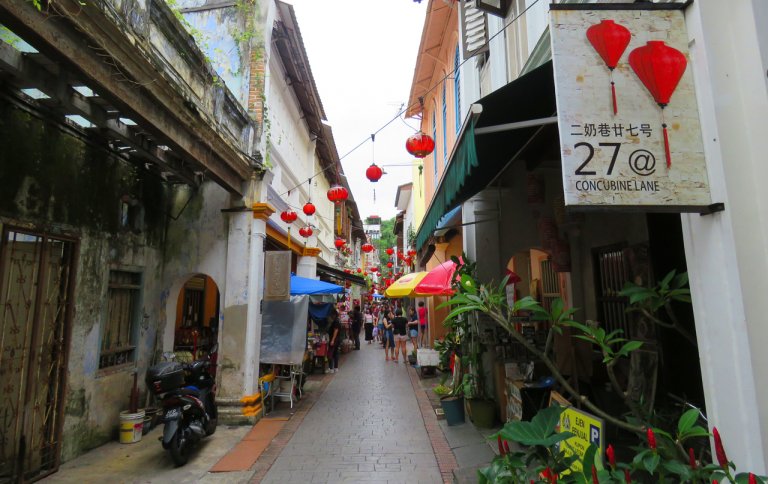 ---
---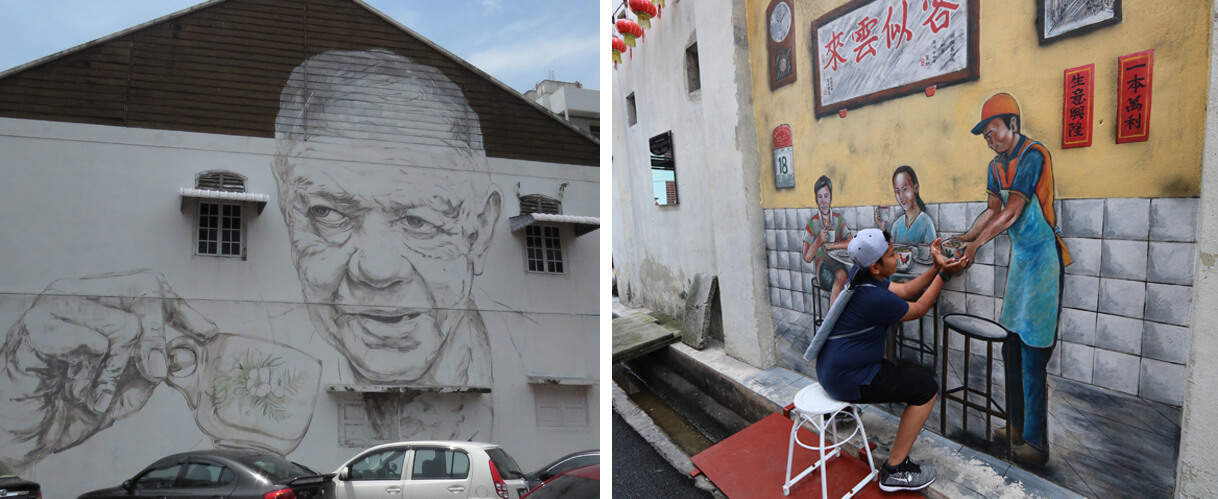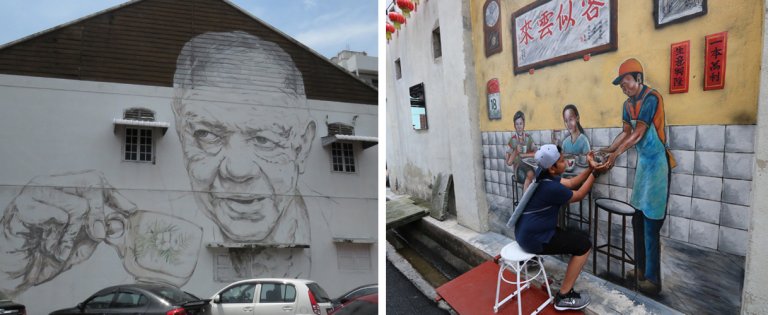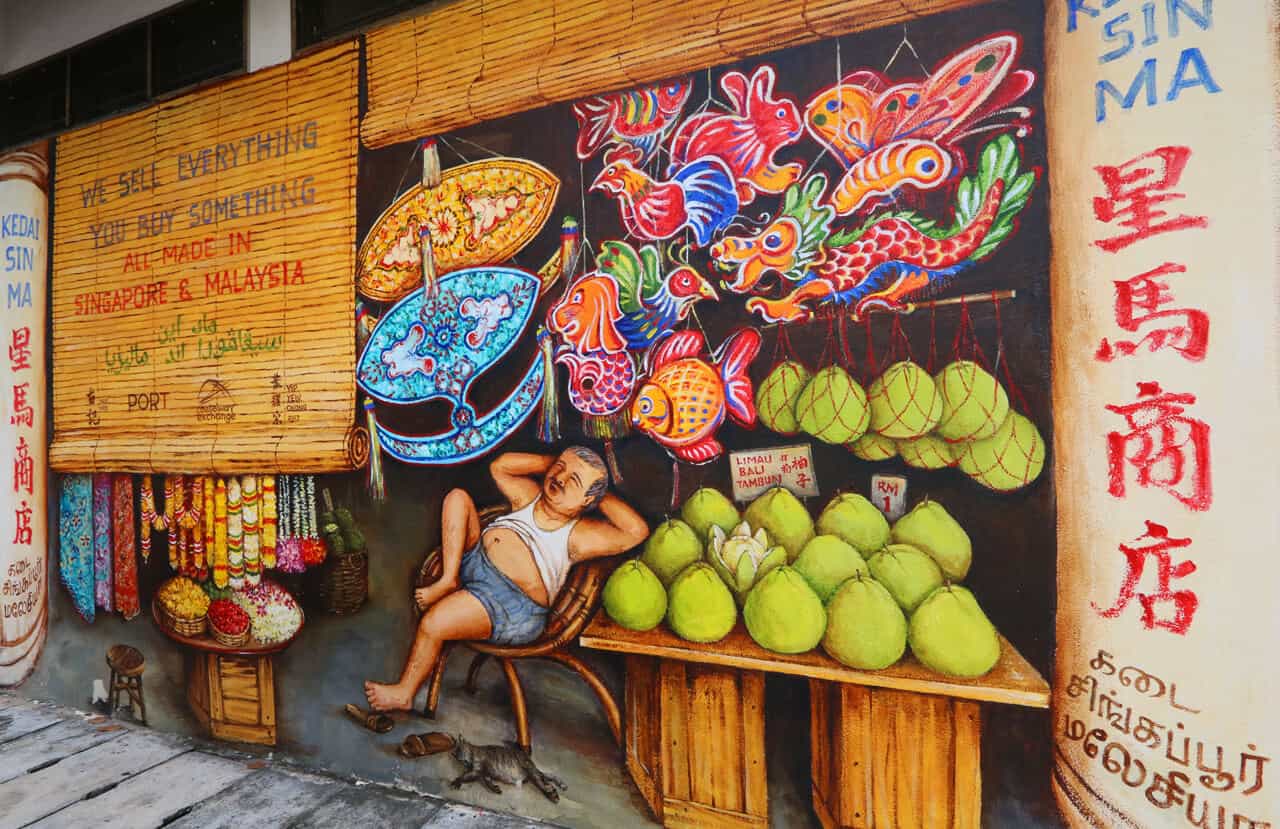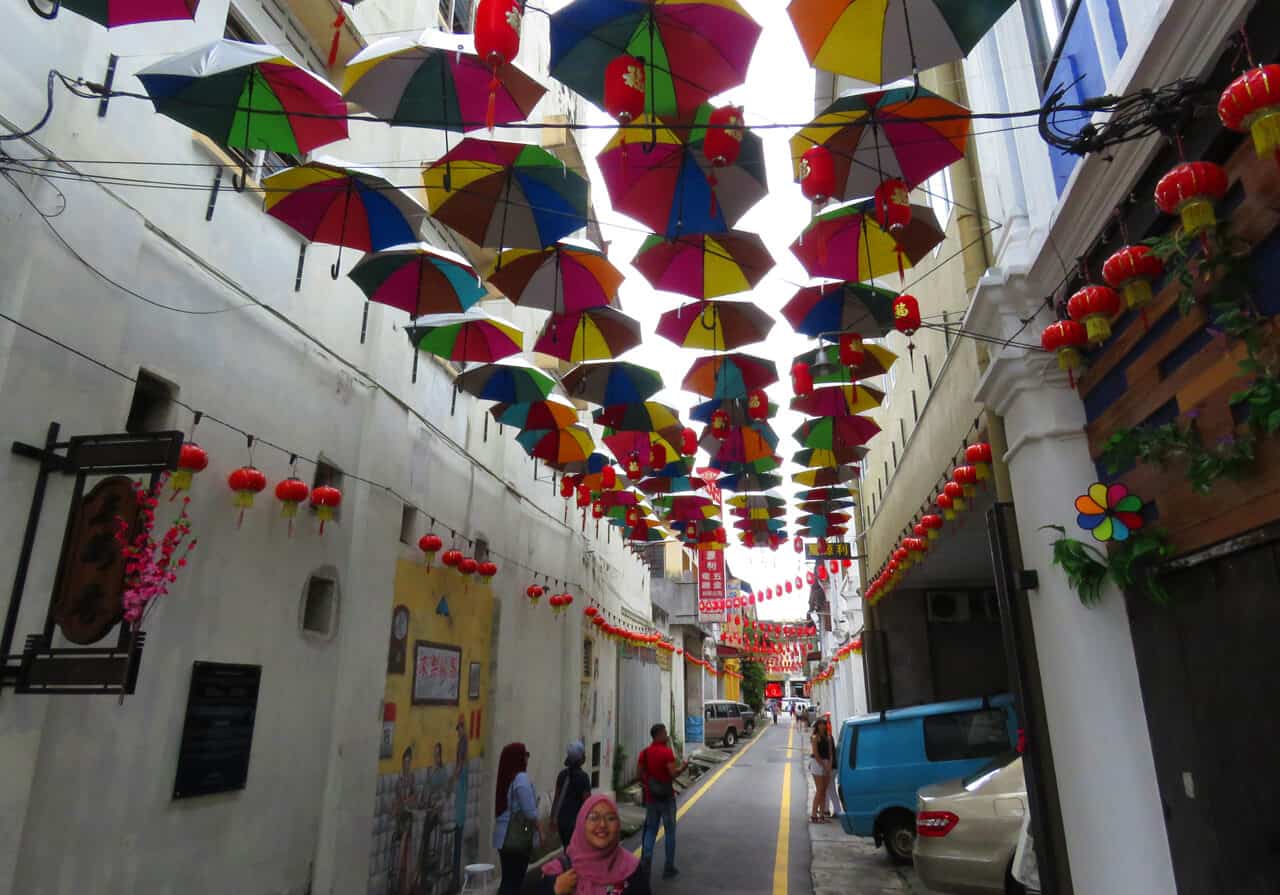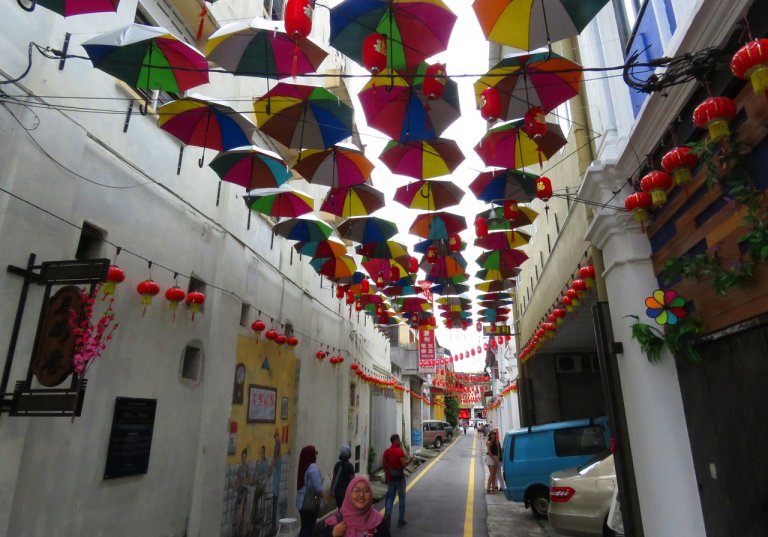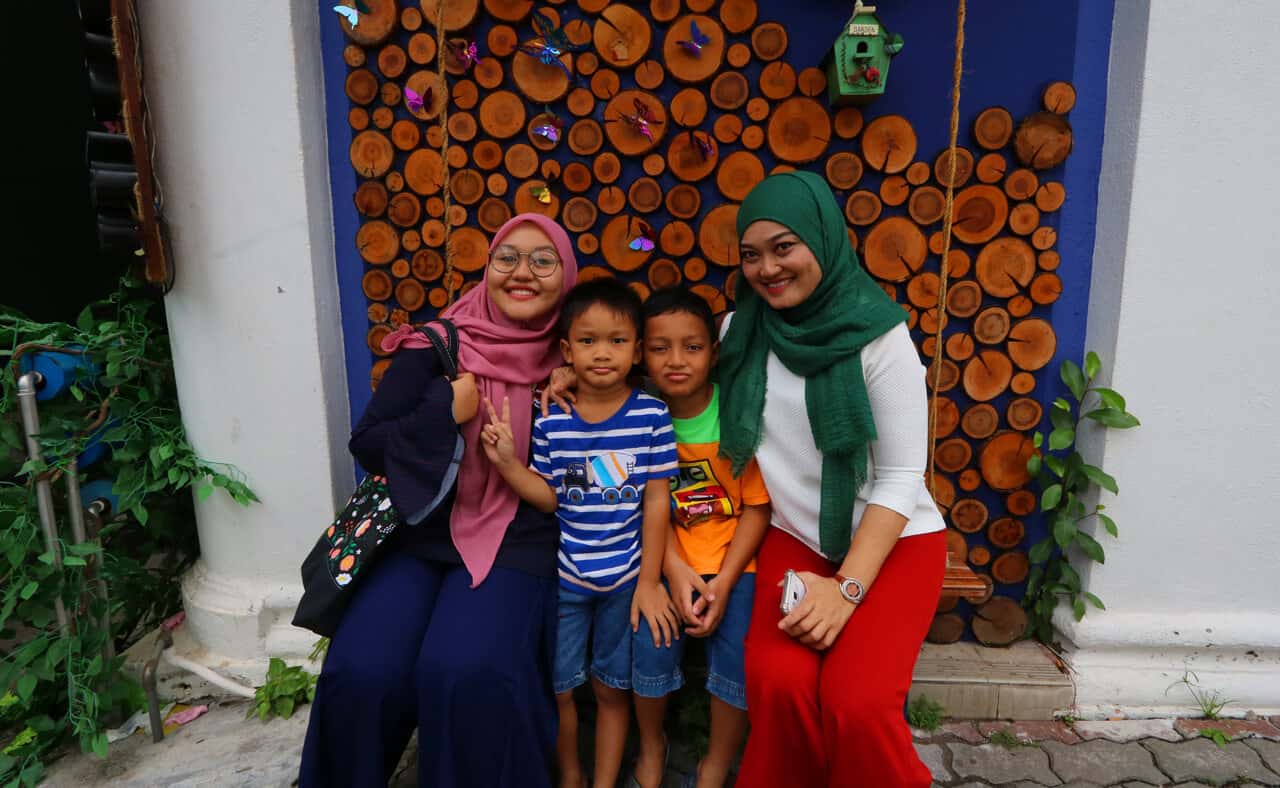 ---
---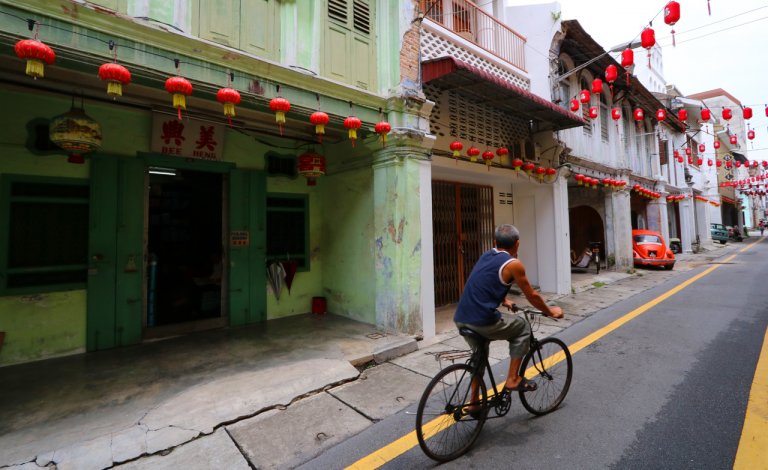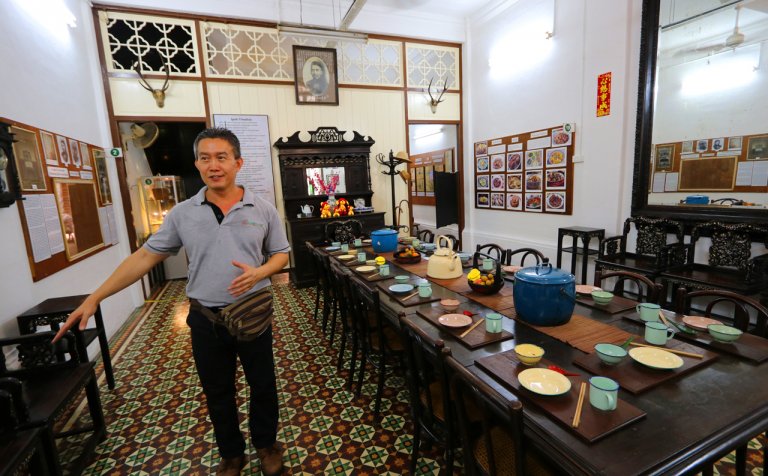 Want to see a beautiful mosque and more street art?
A few blocks from downtown, over the Kinta river, is the Panglima Kinta Mosque. Right there is a small alley full of street art.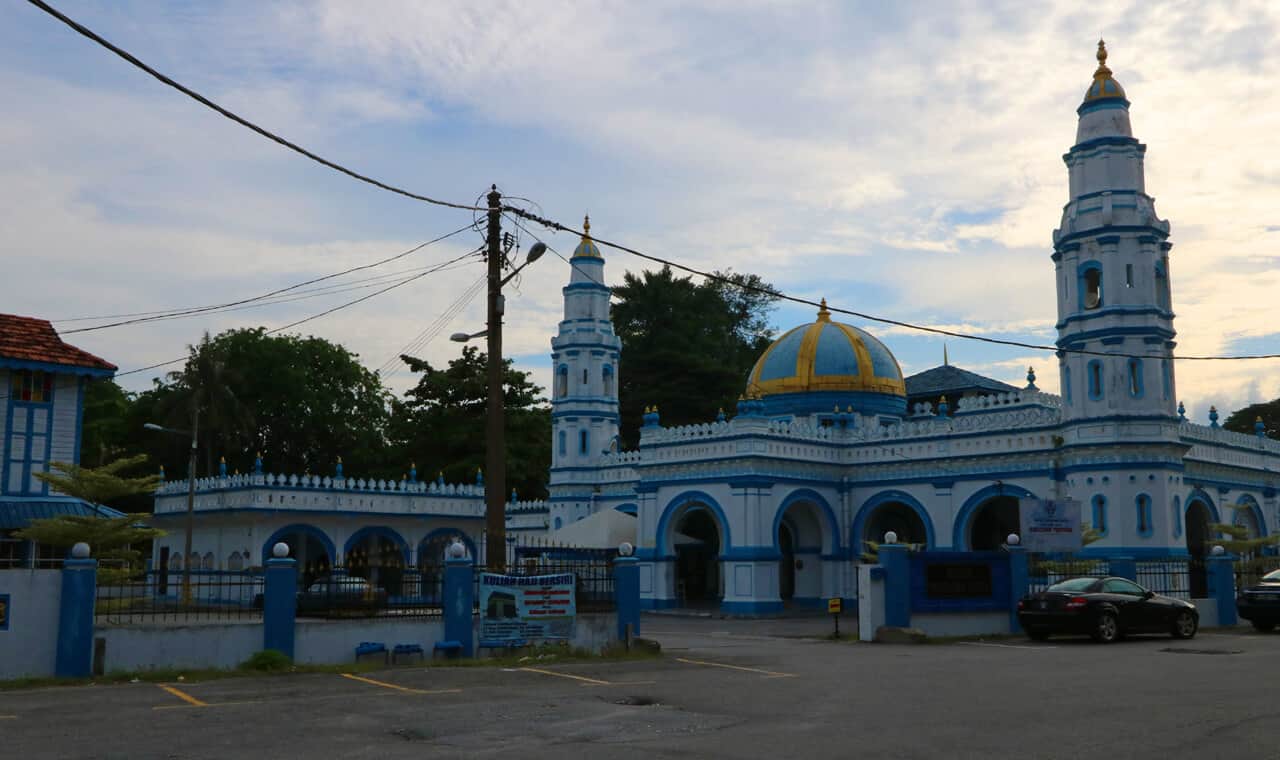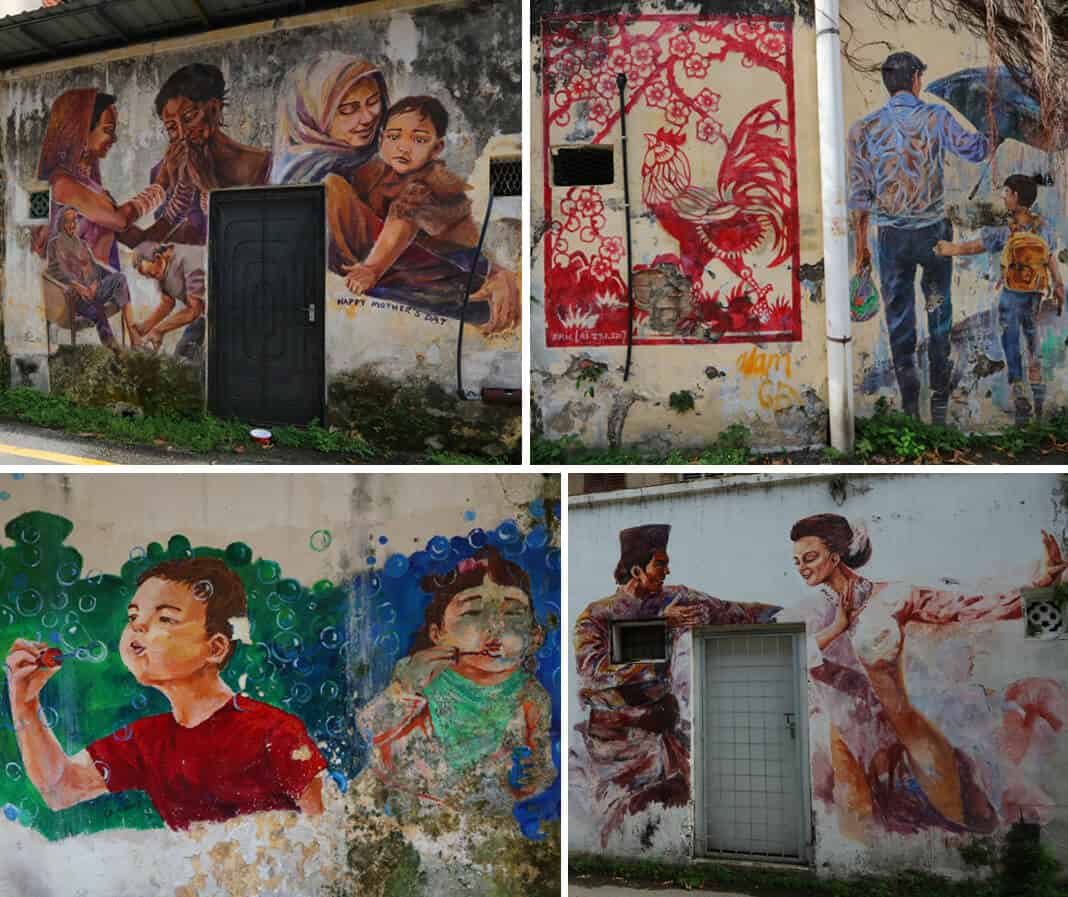 ---
---
There was a tranquil, peaceful air to Ipoh's downtown. It feels like a provincial town. We enjoyed it.
---
Accommodation in Ipoh. The Sarang Paloh Heritage Stay is highly recommended for a stay in the Old Town. Alternatively, very close to town but in the beautiful nature surrounding Ipoh, stay at the Banjaran Hotsprings Retreat for a luxury spa experience (it's where we want to go the next time in Ipoh).
---
---
Cave Temples
But the highlight for me is the nature surrounding the city. The limestone outcrops dotting the landscape remind me of parts of Southern Thailand. In the background are green mountains ranges. The scenery is spectacular.
Within the limestone outcrops are many Buddhist Cave Temples. When I had heard of them I imagined having to climb into a cave to see a bunch of statues (like some of the cave temples in Northern Thailand). The cave temples in Ipoh are nothing like that. They have large staircases leading to huge caves with cemented floors. Within those caves are ornate statues, fountains and paintings.
We visited 2 cave temples: the Perak Cave Temple and the Kek Lok Tong Cave Temple. A few photos: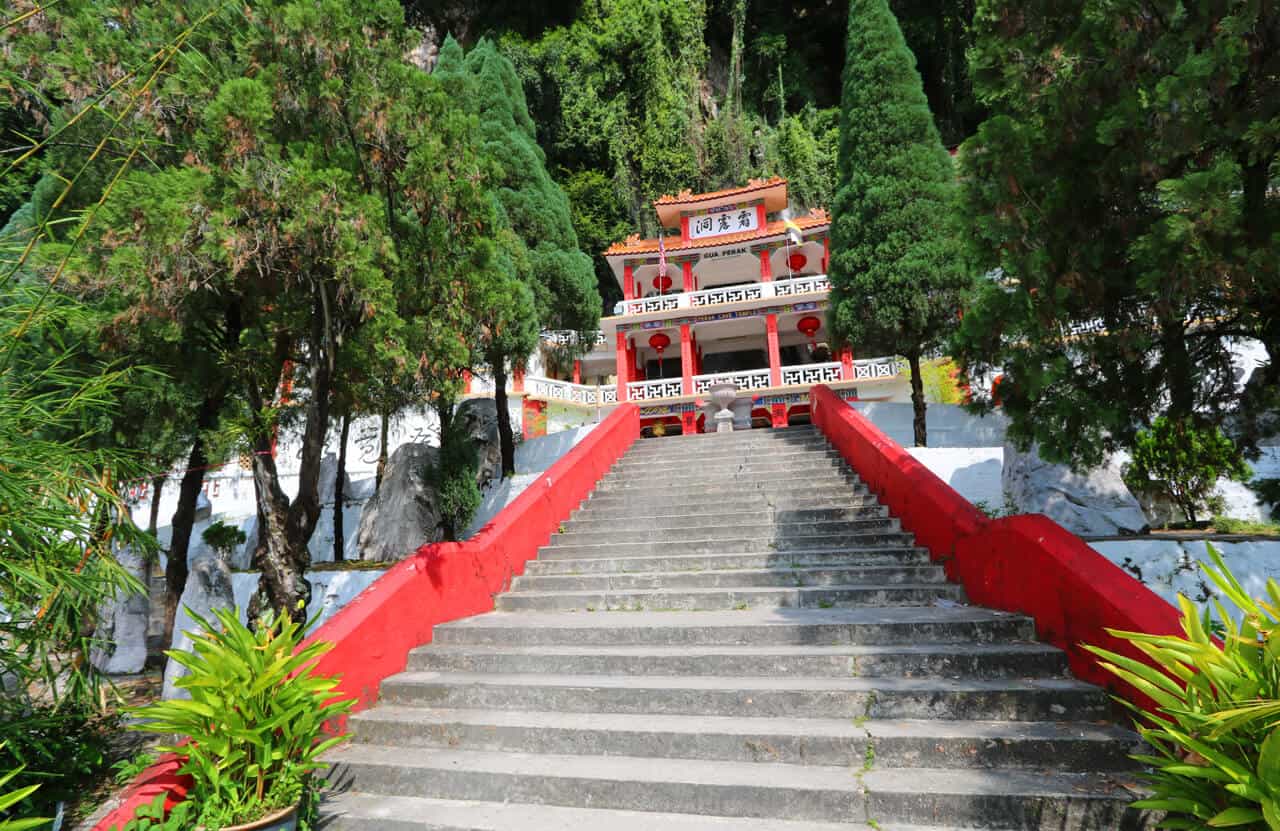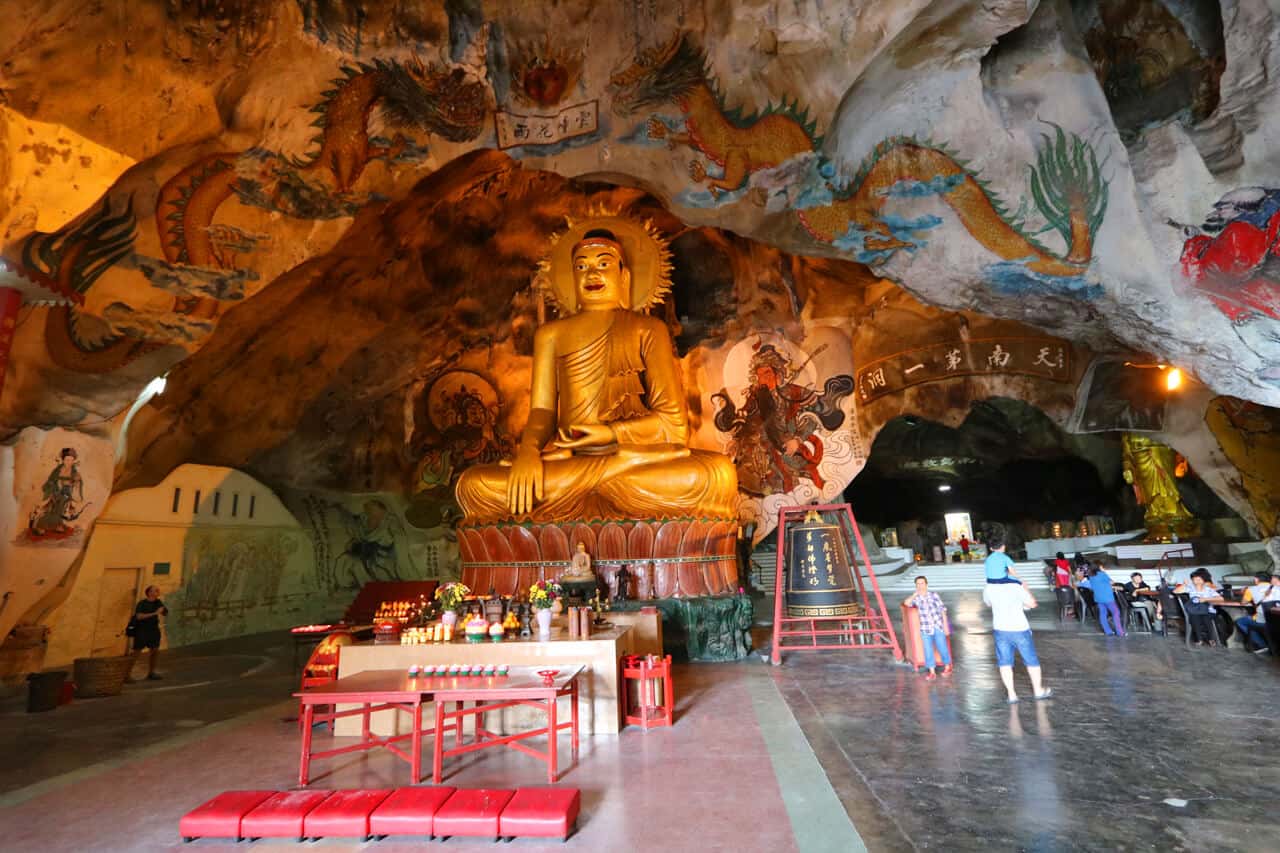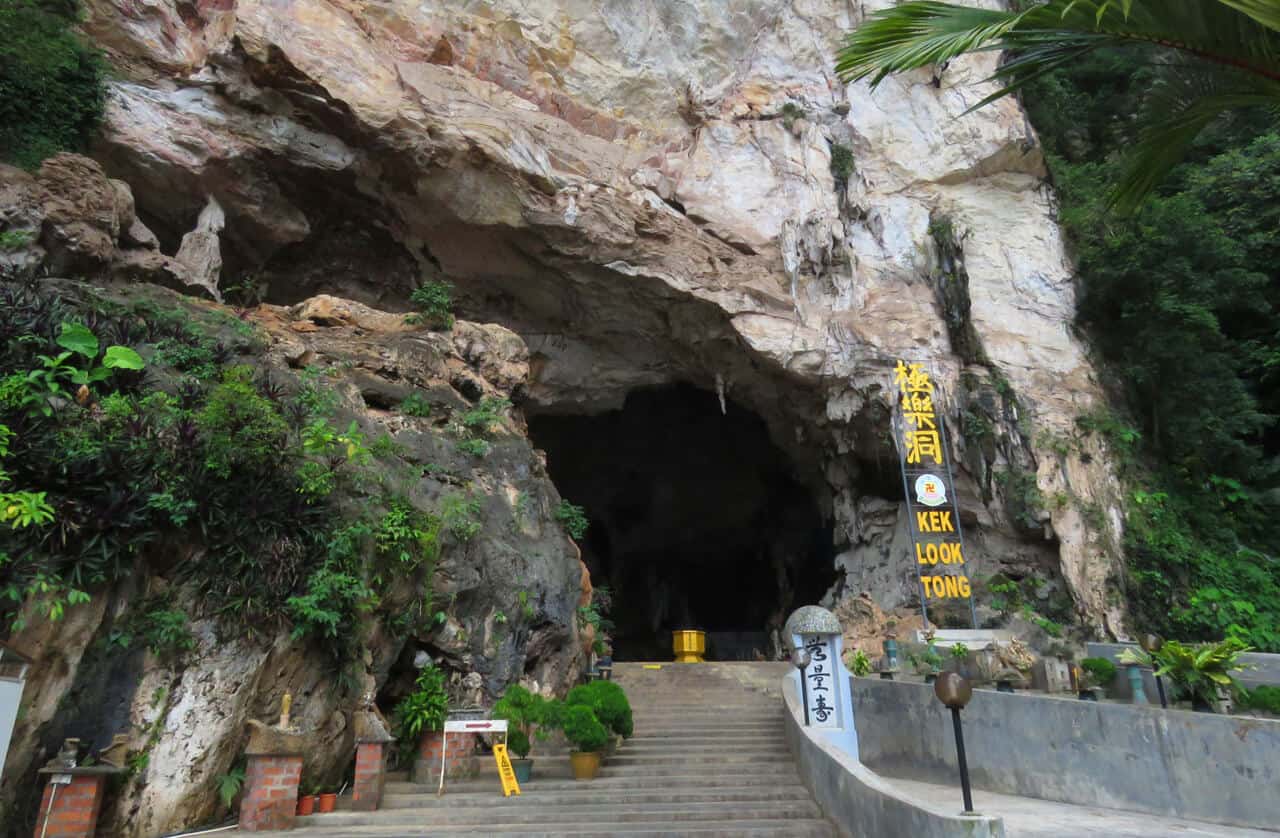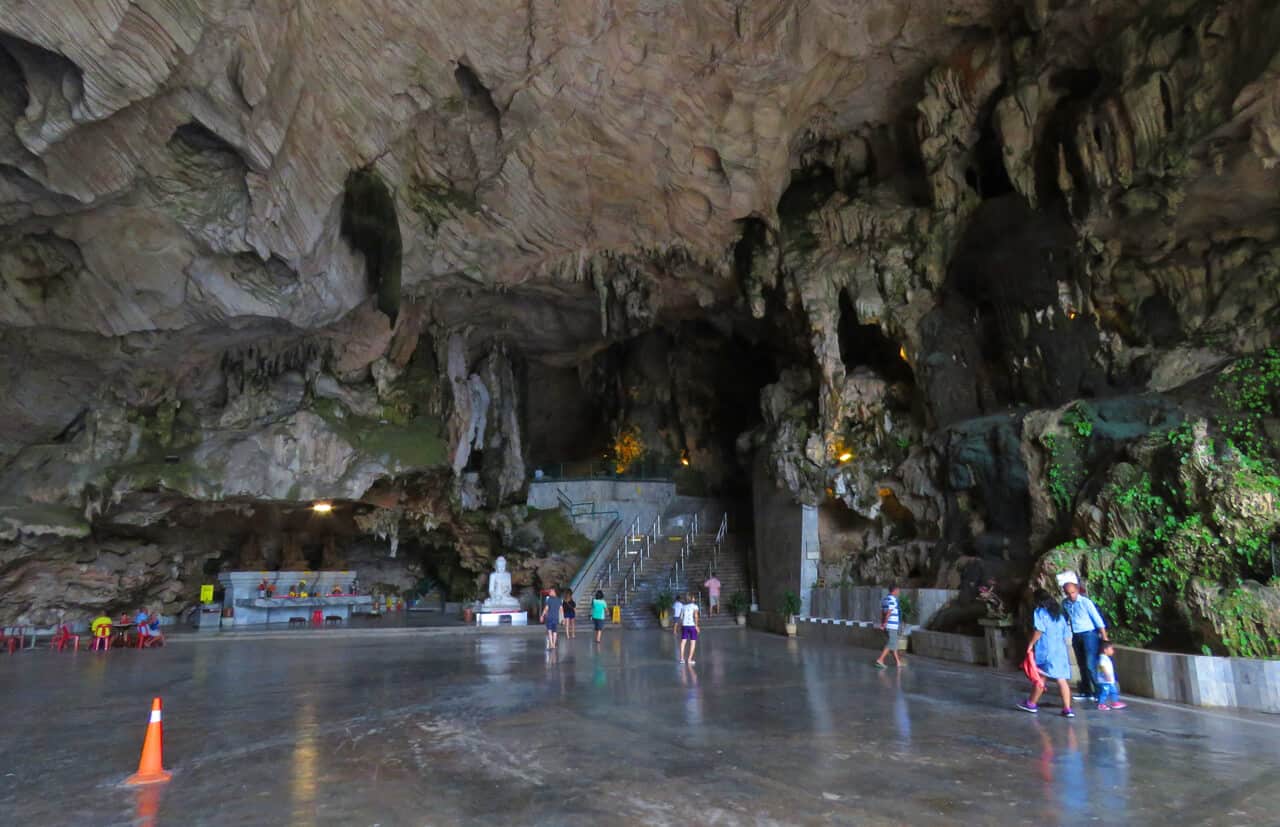 ---
---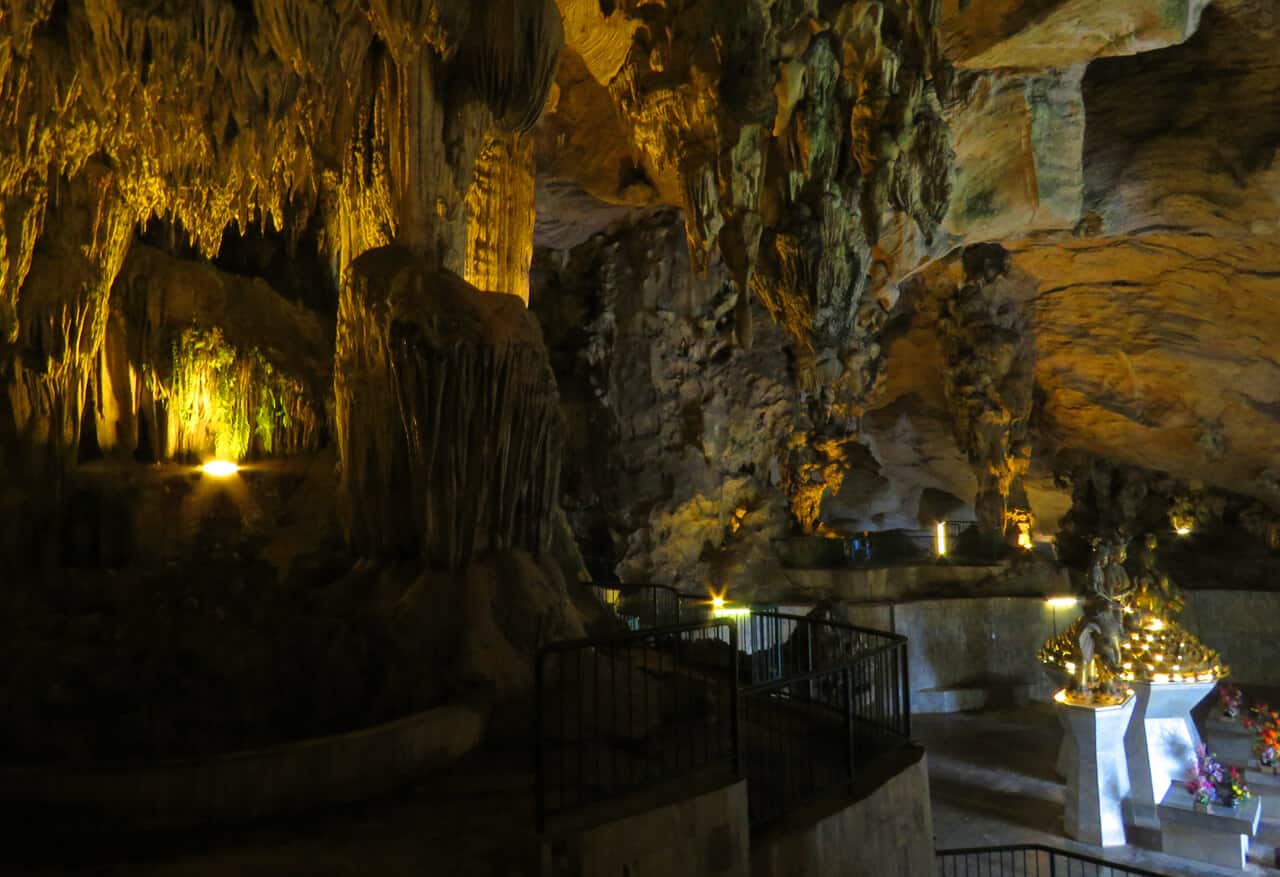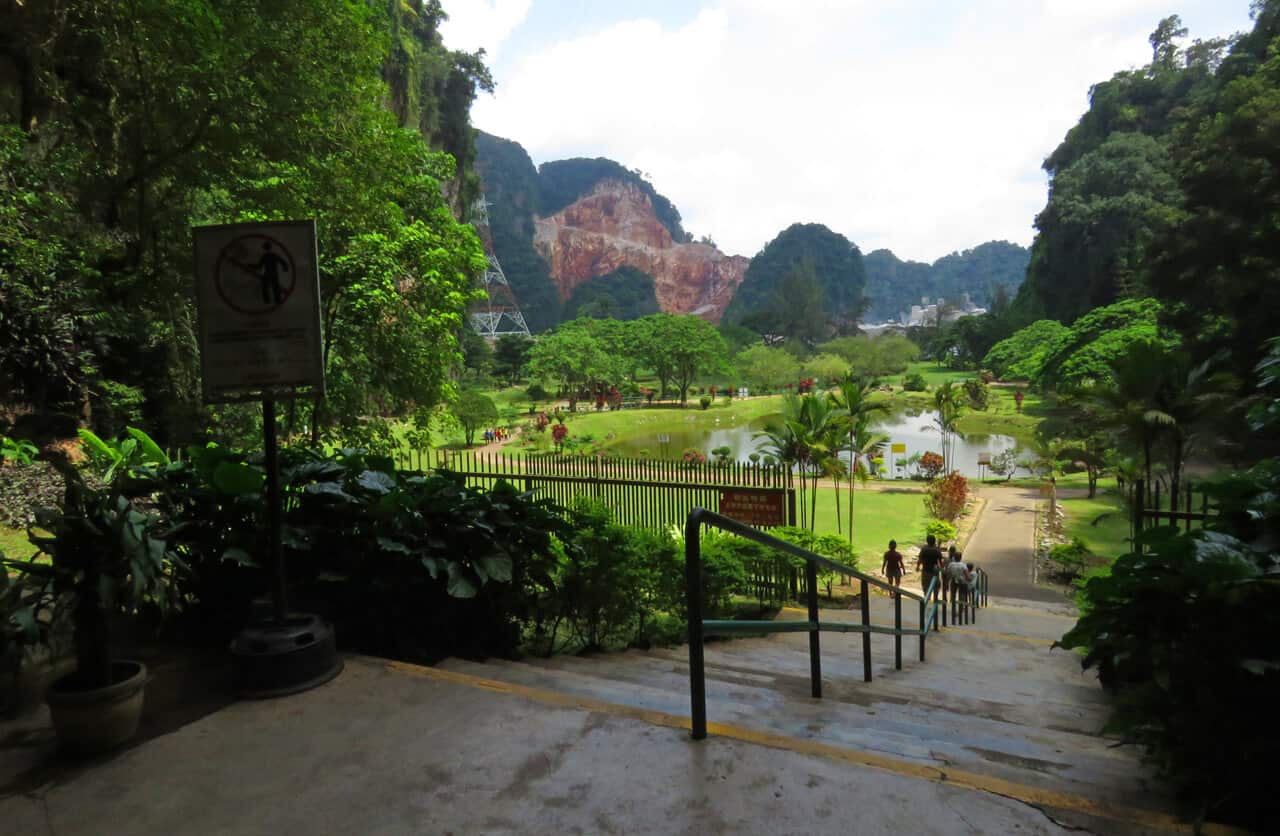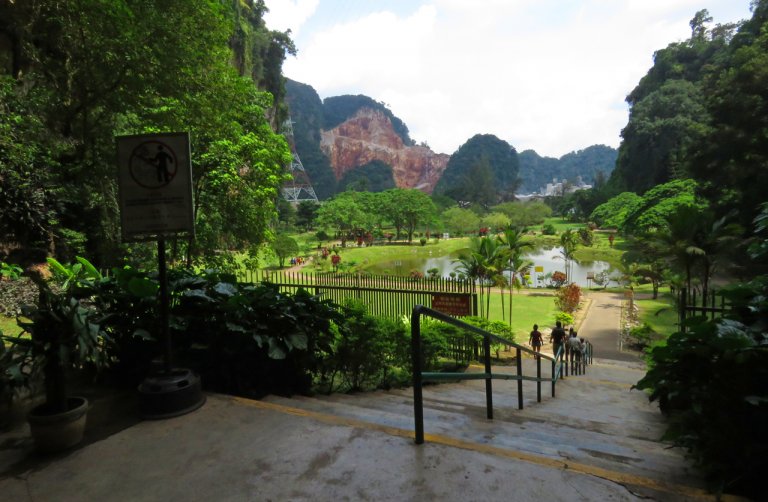 ---
---
We only had time to visit 2 cave temples. But there are supposed to be over 30 in the Ipoh area!
More to See
There's a lot more to see and do in the region. We only had 2 days so the above is just a sample. As I say, the geography was a highlight. But we also met some really nice people: a Chinese Malaysian who helped us call a Grab taxi when my phone was running low, an Indian driver who had worked as an engineer and had travelled to Canada (he had a lot of tales to tell), an older Malay man on a bike who warned us about taking care of our camera when exploring street art in the alley behind the Panglima Kinta Mosque (he told us that drugs are a problem and there's been thefts). He followed us around, keeping an eye to make sure we were ok. Foreign tourists are still a novelty here and we found the people very friendly and welcoming.
Below: The Banjaran Hotsprings (we're going to stay here the next time in Ipoh!)
---
---
Georgetown (Penang) is impressive but we didn't love it while Melacca has lots of colonial character and is very photogenic. But for us Ipoh – with it's natural beauty and friendly people – was our favorite place on this trip through peninsular Malaysia.
Have you been to Ipoh? What's your favorite place in Malaysia?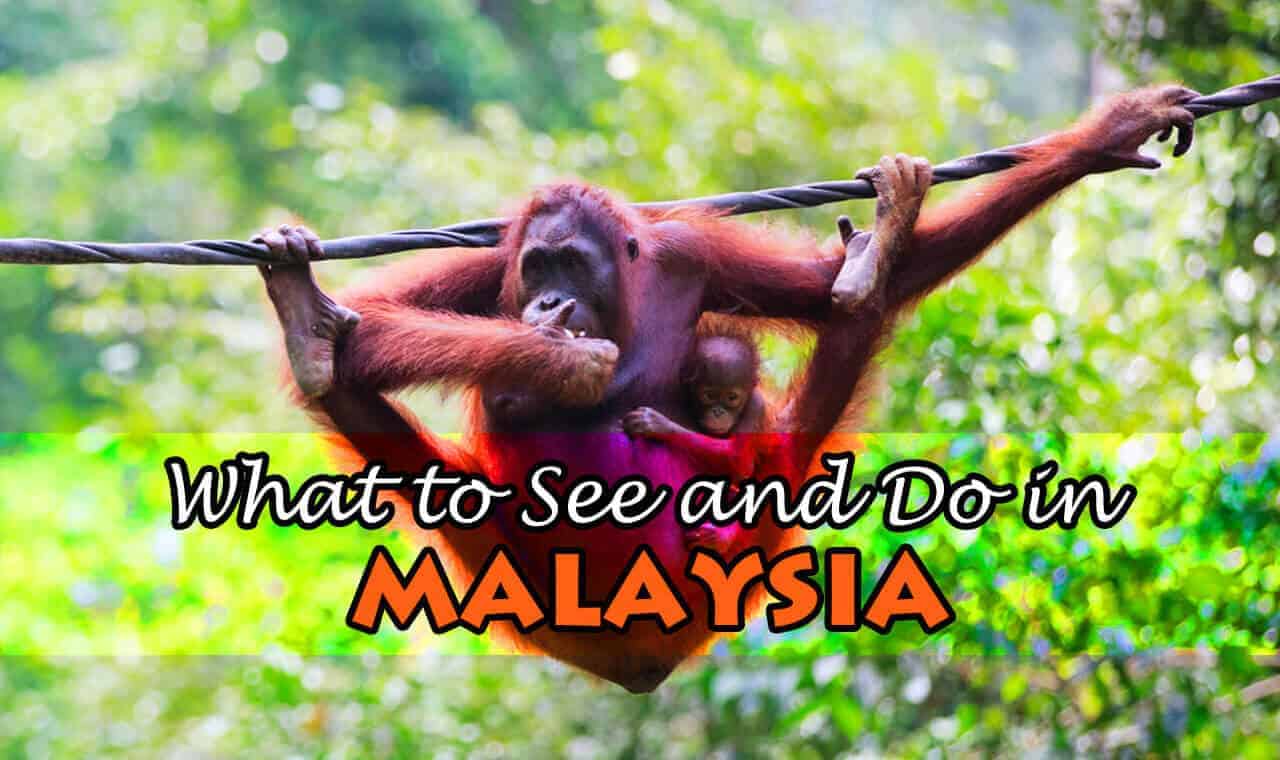 PS. Looking to book flights, hotels, tours, or rent a car? Have a look at our Travel Resources page.