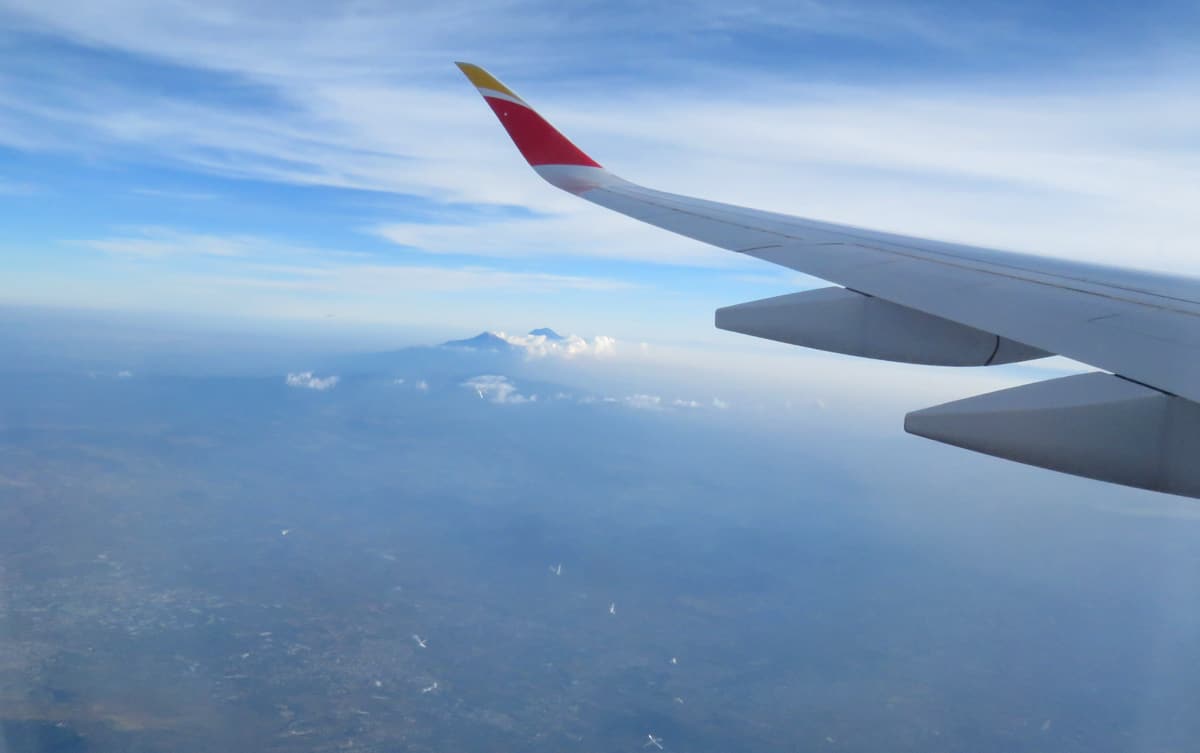 Reviewing Iberia Airlines
Iberia is the Spanish flag carrier. Funny enough, through all my years of travel I've never flown Iberia until just a few months ago when I flew them Malaga – Madrid – Mexico City (and back).
So here's my Iberia Airlines review: the good, the unusual and the bad.
(Don't miss the video at the end: I tell you about the stewardess who got pissed off at me and have some great footage of the final approach to Mexico City).
---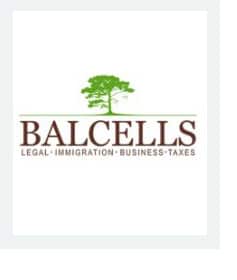 Thinking of moving to Spain? Marta at Balcells Group helped us get our Visas. She's an immigration expert and will help you with all your Visa needs. More detail here.
---
Iberia Airlines – the Good
Cost. I had an incredible fare: 423 Euros Economy return ticket Malaga to Mexico City. That's $480 US or $604 Canadian. I've never paid as little flying to North America from Europe. It was so cheap that I splurged for a seat with extra leg room: that cost 60 Euros on each leg Madrid – Mexico City (it was listed as a 12 hour flight so I thought it was worth it). The cheap fare probably had everything to do with Covid but still…
The Itinerary. When flying Spain to Mexico you have 2 direct options: Iberia or Aeromexico. Usually each fly twice daily between the two cities but on this day Aeromexico only flew 1 flight and it was arriving early in the morning. The Iberia flight I chose was leaving Malaga at 9 am, had a 2 hour stopover in Madrid, and arrived in Mexico City at 5:30 PM local time. That was a perfect itinerary for me – I like arriving late afternoon/early evening after a long flight. It allows me time to get to the hotel, have a meal and a beer and a decent night's sleep so that I can wake up fresh the next day. But there is another reason to fly Iberia and not Aeromexico when flying through Madrid (see my next point).
---
---
Terminal 4/Terminal 4s. We've been through Madrid's Barajas airport before and it was a shitty experience through Terminal 1. BUT…Iberia flies out of the new Terminals 4 and 4s. Both are new and sparkling. Terminal 4 receives flights from within the Schengen. Terminal 4s, which is reached through an underground railway, has non-Schengen (ie. long haul) flights. In my case I arrived at Terminal 4 from Malaga and took the railway to Terminal 4s for my flight to Mexico City. It was ultra-modern and all went super smoothly and, to my surprise, I didn't have to undergo another security check when transiting. Excellent.
Aeromexico flies through Terminal 1 and not Terminal 4.
Equipment. Iberia planes are ultra-modern. I flew the Airbus 350 on the Madrid – Mexico City leg which is Airbus's reply to Boeing's 787 Dreamliner. Very nice.
On Time. There were no delays or issues on any of my 4 flights. All went according to schedule, in fact I arrived in Mexico City an hour ahead of time (they listed Madrid – Mexico City as taking 12 hours but it in fact took 11 hours).
Food service. Very good. We were served a dinner service about an hour into our flight. I had some kind of chicken curry dish which was very good. It came with the usual wine, beer, soft drinks. Later on they served us sandwiches.
Really, the first 5 points above are what are the most important when choosing an airline. You want to get where you're going on time without too much stress or hassle. And Iberia definitely delivered on all that.
But Iberia wasn't perfect.
---
---
Iberia Airlines – the unusual
Boarding process. Iberia boards people from the back rows to the front rows. And that's good. But…
You end up waiting in the jet bridge for 15 minutes. Why would they start boarding when the plane isn't ready to board? What's the sense of boarding when you'll be waiting – standing in the heat – for 15 minutes on the jet bridge? It happened on all of my Iberia flights.
The Spanish like to stow their bags in the front rows. On both of my long haul flights I got to my seat and saw that there was no room for my overhead luggage. How can this be? It was especially bad on the Mexico City – Madrid flight where I was in row 4. There was no room anywhere and I had to go back to row 12 to find a space for my bag. So what's the big deal you ask? First of all, if you're in row 4 and have to go to row 12 to put up your bag, you then have to go back to row 4 against traffic (with dirty glares all the way). Secondly, when deplaning, you have to go back to row 12 to get your bag when everyone is moving forward to get out. You have to wait for everyone to get out. So despite being in row 4 I was one of the last people off the plane. It was an inconvenience – but if I had a connecting flight I would be pissed to shit. Why does all this happen? People get on the plane and dump their bags in the first available overhead bin so they can get at them on the way out. I saw them. Iberia stewardesses should be telling passengers to place their bags in the overhead bins above their seat, not just anywhere it suits them. But honestly I don't know if they really care….(next, on "the bad").
I've never experienced long waits on jet bridges or the inability to stow my carryon before – these experiences were unique to Iberia. And these should be easy things to fix, right?
---
---
Iberia Airlines – the Bad
Service. Overall I wasn't impressed. Stewardesses and Stewards weren't very friendly. They weren't overtly unfriendly (except for the example in my video below) but they weren't friendly, helpful, and they weren't around whenever you would have wanted one around. In fact they seemed to have disappeared for about 7 hours during my Madrid – Mexico City flight. Maybe they aren't treated very well by the airline? They reminded me of Air Canada staff before Air Canada was privatized. Another thing I noticed: during the entirety of the 11 hour flight I never noticed a steward/stewardess going into the bathroom to clean (something I always pay attention to because airplane bathrooms repulse me).
The beginning of this video needs explaining. I decided to video the configuration on the Malaga – Madrid flight. I filmed about 5 seconds. Next thing I know I had a stewardess in my face telling me that I shouldn't be filming, that it was illegal blah blah. First time that's ever happened. That's the story.
My overall impression of Iberia? They'll get you from A to B on time, at a good price and on good planes. That's the most important thing when travelling. All the complaints I've listed have to do with the personnel side of their operations so service could be improved. Overall though, while I didn't love Iberia, the pluses (for me) far outweigh the negatives and I would use them again (and since I often fly to Mexico I know I'll be choosing them again).
Have you flown Iberia? What was your experience?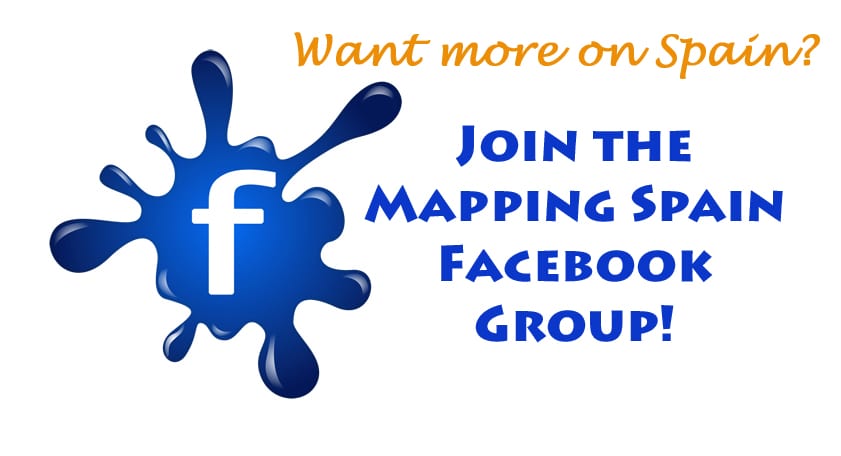 ---
---
Ps. If you find our blog helpful, please consider using our links to book your flights, hotels, tours, and car rentals. Have a look at our Travel Resources page.