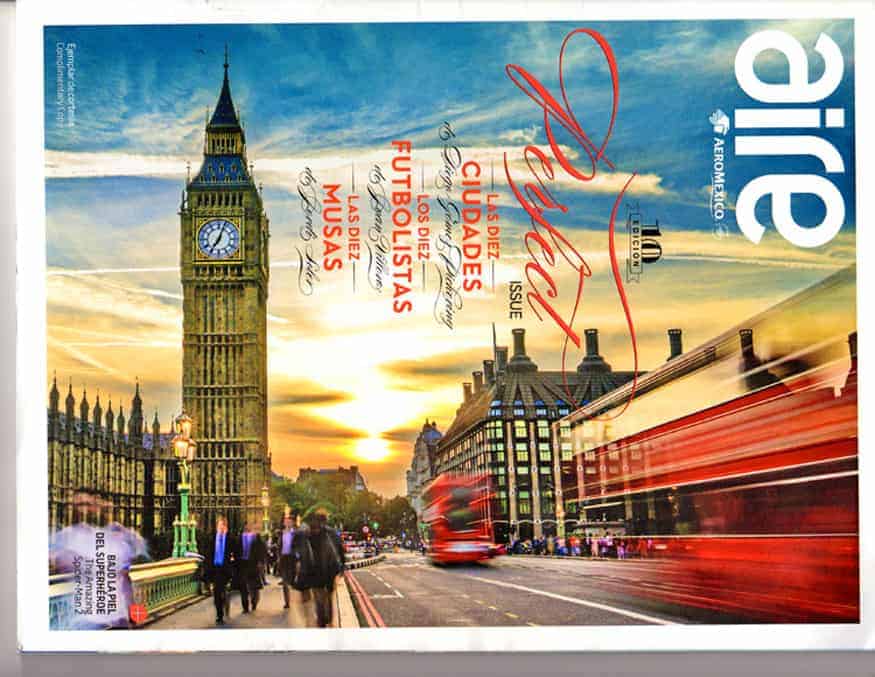 Top 10 lists according to AeroMexico
Inflight magazines are usually full of bland, commercial content. I rarely look at them except to study the maps and plane/airport information in the back sections. But flying back from Mexico I ended up getting absorbed by AeroMexico's Aire April edition. Interesting and even shocking (I think AeroMexico's editors didn't do their job. More on that below). But the edition was definitely entertaining which is something I never say about inflight magazines.
The edition covers a few Top 10 Lists: the top 10 cities in the world, the top 10 beautiful women of all time, and the top 10 football players of all time. The magazine allows that some of the choices are arbitrary and subject to personal taste – but that's the fun of it right? I've listed below their choices, a few interesting facts, and a couple of controversial comments that are included in the articles. I'm also including my own personal opinions. Feel free to comment with some of your own.
.
1. 'The 10 Perfect Cities' (according to AeroMexico)
.SAN MIGUEL DE ALLENDE, MEXICO
A few excerpts: 'Recently named by Condé Nast as "the best city in the world" because of "its atmosphere, its excellent restaurants, and it's wide cultural range", this small city in Guanajuato has earned its place on the list of perfect cities. Its archetypical Mexican landscape, of hills spotted with cacti and blue skies….its plazas, alleys, and churches, and the almost absolute lack of advertising billboards make San Miguel the dream of every imaginary.'
My thoughts: I would actually suggest that Puebla would be a better Mexican selection in this top 10 'Perfect Cities' list. Maybe I'd be ok with it if the category was "the prettiest town in the world" because SMA really is pretty…
.
LONDON, ENGLAND
'Walking through Hyde Park in a summer afternoon until reaching the Parliament estate, Westminster Abbey, and the enigmatic Big Ben along the banks of the River Thames'….'between the enigmatic galleries of the British museum, the Royal Academy of Arts, the National Gallery, and the Tate Modern'. 'London, as synonym for and representative of perfection'.

Me: The last time I was in London was 25 years ago so I have no opinion on that. Note however that London had been left off Condé Nast's top 25 cities of the world (the one listed above that named San Miguel de Allende as the number 1 city in the world).
.
.CAPE TOWN, SOUTH AFRICA
'With its unequalled culture mixture, European, Asian, and African, this liberal South African city is perfect for its natural beauty and for its diversity and tolerance'…'starting point for the best extreme sports adventures, from swimming with white sharks to rappelling in a cliff; home of the finest wines in the area and the delicacy of bushmeat. Cape Town captures you subtly, hardly being felt'.
Me: One of the most beautiful cities. We love Cape Town. Didn't have any bushmeat though.
.

ISTANBUL, TURKEY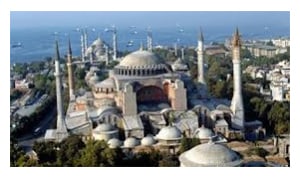 'A capital that through the centuries has not only been a meeting point between East and West, but it represents the perfect marriage between both worlds. Divided by the Bosphorus and at the same time united by it, Istanbul is the forbidden love everyone should have'…'from the magnanimous patios of the Blue Mosque and the Topkapi Palace, to the Hagia Sophia mosaics and the bustle in the Topkapi Palace, to the Hagia Sophia mosaics and the bustle in the grand Bazaar, going through the decadent magnetism of Istikla Caddesi and the Galata neighborhood, Istanbul has it all'…' the former capital of the Sultans is today a modern city that captivates, the perfect antidote for those insolent theories about a war between civilizations'.
Me: Istanbul is an exciting city. Not on our top 10 but I can't argue this choice.
.
BARCELONA, SPAIN
'It is one of the few places in Europe where you can get away with eating like a king and spending the afternoon while it becomes night, in one of the most seductive beaches of the Mediterranean; traveling through the city by bicycle, from one end of the other, without risking yourself in the process, or enjoying some of the best ski tracks from this side of the Pyrenees. For all of this, in addition to Gaudi, Dali, Picasso, and Miro, Barcelona is the best of Iberia'.

Me: I'm not a fan of Barcelona, I actually think it's one of the most overrated cities in Europe.
.
.

SAN FRANCISCO, USA
'Few places in the United States stand out for their originality; it's obvious that between Omaha and Knoxville, without meaning to offend, there is hardly any difference, not to say attractiveness' (Ouch!) …'this is the reason why the relaxed charm of San Francisco distinguishes it, by far, from the rest of the cities in this country'.

Me: We absolutely love San Francisco. Beautiful city.
.
.
SALVADOR de BAHIA, BRAZIL
'With the best and more authentic of the carnivals in Brazil'…'On its beaches, always aware of the Africa that made them rich, you can taste juices of the most exotic fruits of the Amazon, as well as Caipirinhas of every flavor. Through the cobblestone streets of the Pelourinho neighborhood, discovering the beauty of the Brazilian Baroque and the inspiration of the lyrics by Jorge Amado, while the body as well as the soul, let go with the notes of the best music from many of his famous sons' (Huh?).
Me: A bit of a surprise to find this city on the list. I've never been to Salvador.
.
.
LUANG PRABANG, LAOS
'With less than 100,000 inhabitants, this city bathed by the Mekong River and located in the heart of Indochina, not only holds some of the most perfect examples of Buddhist architecture from southeastern Asia, but also a long list of excuses to remove oneself from the world for as long as it is needed. For if there is one thing one can lose track of in Luang Prabang, that's time. Here, perfection is simply part of everyday life'.
Me: Luang Prabang is a pretty place, but on the Top 10 list of Perfect Cities? Like SMA it's a bit small to be compared to the great cities of the world…
.
.
PONDICHERRY, INDIA

'The old and very discrete capital of the French India, is one of the best-kept secrets of the subcontinent, but not for long. With less than a million residents, something that in Indian terms is merely considered a small town, and its simple life in front of the Indian Ocean, Pondicherry has, between its calm streets of postcolonial ambiance, the most representative of India, without its overwhelming side'.
Me: I thought I knew my geography. I had never heard of Pondicherry before this.
.
.
HONG KONG, CHINA
'To walk guided by the perennial evolution of trade boats and under the always changing silhouette of its skyscrapers; to walk down its steep streets, its street markets, and its steaming food stalls; visiting its avant-garde art galleries or shopping in its design boutiques; to venture into its remote fishing towns and going on a pilgrimage to the giant Buddha shrine at Lantau, make life in Hong Kong an incomparable experience' .
Me: I previously mentioned cities with great geography. Hong Kong is one of those cities and I love it.
What do you think of this list of 'The 10 Perfect Cities"? Notable omissions: Florence, Venice, Siena, Rome (so many great Italian cities), Budapest, Prague, Paris, Rio, Vancouver, Vienna. What would you have included above?
.
---
---
2. The 10 most beautiful women in history (according to AeroMexico)
The actual title of this list is 'The 10 Muses in history' but the subject, as specified in the first line of the article, is 'to chose the 10 most beautiful women..'. Because the field of beautiful women is so huge, they've stuck to well-known actresses in history. This list is of course very subjective, but what makes it interesting are the comments which had me shaking my head in amusement and/or shock ('did they actually just say that?!'). Maybe it's a translation thing? The list and highlights;
.
.ANGELINA JOLIE
'Her attitude and way of conducting herself turn her into a beauty worth watching from the distance, you wouldn't want to sit down and have a beer with her, or a cup of tea' (huh?).
Me: I don't understand the above, I think she would be a good person to have a conversation with considering her charity/political work. And she's opinionated. I think she'd be one of the most interesting ladies on this list…
.
.
KEIRA KNIGHTLY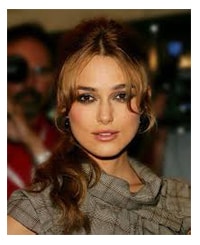 'She was born in London, in 1985. She combines her actress job with a series of charities she runs in Africa'… 'She is married to James Righton, lead singer of the Klaxons band and, accordingly with her fragile beauty, and according with her following statement also, she belongs to the legion of green lovers; "I go to the green street market and I cook really good organic food"'.
Me: Hmmm. Ok.
.
.
SOPHIA LOREN
'Her magnificent beauty, her archetypical MILF condition, can be validated in her movies…' (Hey, stop there. Her "archetypical MILF condition"?)
Me: I don't know about most beautiful but definitely one of the sexiest women ever. But I can't get over the MILF comment. Does AeroMexico know what MILF means?
BRIGITTE BARDOT
'She retired from the film industry in 1974, when she was 40 years old and ever since has focused on activism for animal rights'…'With the years, her activism has grown towards, or rather against, migrants who arrive in her country, she has been fined during the past years for inciting racial hatred, and recently threatened to ask for the Russian nationality if the French authorities sacrificed two sick elephants'.
Me: That's ok, I'm sure she would get along with Putin.
.
NATALIE PORTMAN
'She was born in Jerusalem in 1981, and besides from being a successful actress, with a seemingly discrete beauty that turns out to be devastating, she has a Psychology Degree from Harvard University'… 'she has won an Academy Award for the overrated Black Swan…'.
Me: Good pick, I've always thought she was beautiful. I guess I won't be watching Black Swan.
CATHERINE DENEUVE
'Parisian, daughter of actors, she was born in 1943. Her beauty is of the elegant type, even though it's more like a frozen beauty, without overlooking that ice frequently burns.'
Me: Just as I'm the hotness that freezes the heart…
MARILYN MONROE
'She had three husbands and a lover who, if seen with enough scientific accuracy, propose an equation that some mathematician would have to solve: James Dougherty (writer and policeman), Joe DiMaggio (baseball player for the Yankees), Arthur Miller ((playright), and JFK (President of the United States). Of her always torturous relationships with men, she drew three conclusions: "If he made you happy, it was not a mistake"; "its always easier to replace a man than to change a man", and "women are owners of a planet governed by men".
Me: You knew she would have to be on this list somewhere.
AVA GARDNER

'She had unbelievable green eyes. Magnate Howard Hughes courted her obsessively and, even though she accepted all his gifts, always rejected him'.
Me: Oh yeah, I've known some of those types…
.
GRETA GARBO
'Swedish actress born in 1905 and who by 1941, at age 36, had already retired from cinema'. '…the lack of men in her life set rumors flying about her sexuality, it's said that she was Dolores del Rio's and Marlene Dietrich's lover'.
Me: Not really my type but maybe she's the Kristen Stewart of her time?
AUDREY HEPBURN
'Audrey Hepburn, owning an overwhelming, ethereal, and mellifluous beauty, was born in Belgium in 1929, and her youth was torn by the World War II, which she survived in Holland. She associated her deprivations to those suffered by Anne Frank, these ended in anemia, which left her with that divine slimness for the rest of her life…'
Me: So now I know how to get rid of my beer belly. Anemia is the key to divine slimness. Great. Its kind of like the time I had a salad in Mexico and had a bad case of the crappuccinos, losing 5 lbs in 2 days. Except that anemia is more like a long-term dieting solution. Now I know

.
The above is such a subjective list. Notable omissions: Elizabeth Taylor (recently saw her in Cleopatra and she was stunning), Grace Kelly, Jacqueline Bisset, Ingrid Bergman, Charlize Theron, Kim Basinger, Farah Fawcett, Nicole Kidman (until she went off and screwed up her face), Brooke Shields, Pamela Anderson (Canadian!), Scarlett Johansson. How about Victoria Principal? I notice there's not much racial diversity in the list, owing primarily to the fact that minorities weren't well represented in cinema in the past. I would add Salma Hayak (I would actually have her in the Top 10 – always thought she was gorgeous. She's also Mexican), Penelope Cruz, Jennifer Lopez, Halle Berry, Whitney Houston, Nichelle Nichols (Nyota Uhura on Star Trek). What do you think?
---
---
3. The top 10 Football players of all time (according to AeroMexico)
I don't follow football (soccer) except every four years so I don't have much to say here. But I thought football fans might appreciate this last list.
Top 10 players: Waldyr Pereira ("Didi" – Brazilian), Edson Arantes do Nascimento (known as "Pelé" – Brazilian), Bobby Charlton (England), Lothar Matthäus (Germany), Johan Cruijff (Netherlands), Michel Platini (France), Diego Maradona (Argentina), Roberto Baggio (Italy), Zinedine Zidane (France), Lionel Messi (Argentina).
*****

I poked a little bit of fun at AeroMexico's lists. But the truth is that it was an entertaining read, the best I've had from an Inflight Magazine in a really, really long time. Thank you AeroMexico for having kept me entertained.