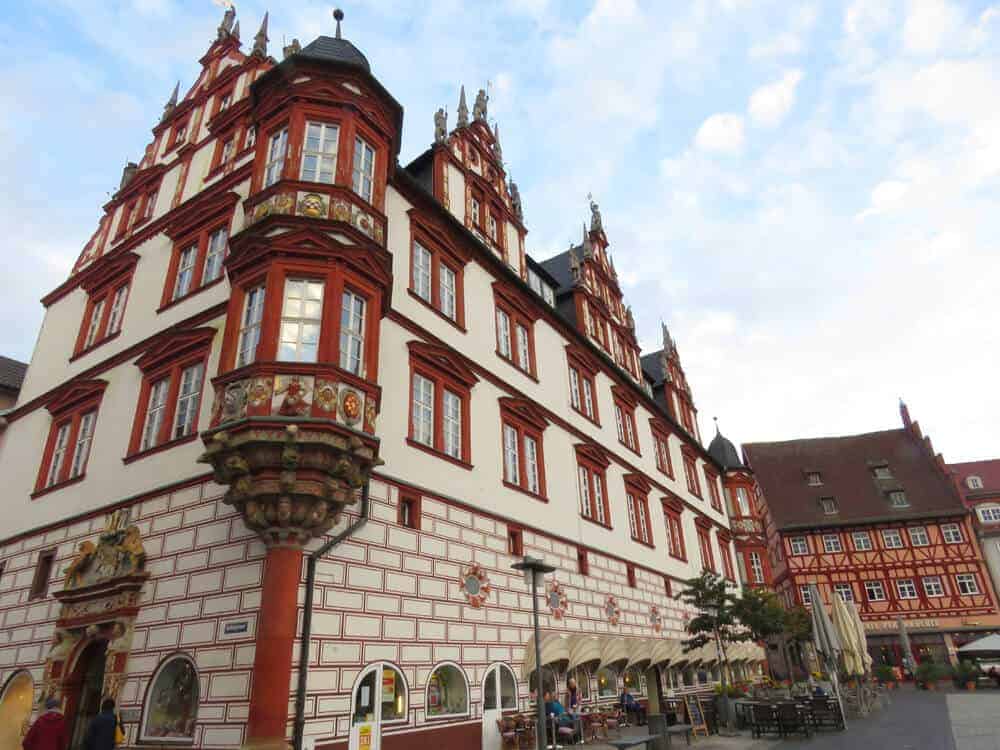 If you're like me, you've probably never heard of the pretty town of Coburg. It was our first stop (I was on a 2 week trip with my mom) through Germany.

A couple of interesting facts about this Franconian town:
Its castle, Veste Coburg, is one of the biggest castles in Germany.

It was the first German town to elect a Nazi major (in 1929).

Although Frankfurt is credited with originating the frankfurter, Coburg asserts that a local butcher created the first frankfurter. The matter is in dispute with the National Hot Dog and Sausage Council (yes, there is such a thing).

Coburg hosts the largest Brazilian carnival outside of Rio! It happens every July, with over 3,000 performers coming to this little town (population 42,000).

Queen Victoria (the British Queen between 1837 – 1901) was married to Prince Albert – who was born in Coburg!

Coburg's local delicacy is the Coburger Bratwurst which is served in a small bun just big enough to serve as a holder for your sausage 😉 .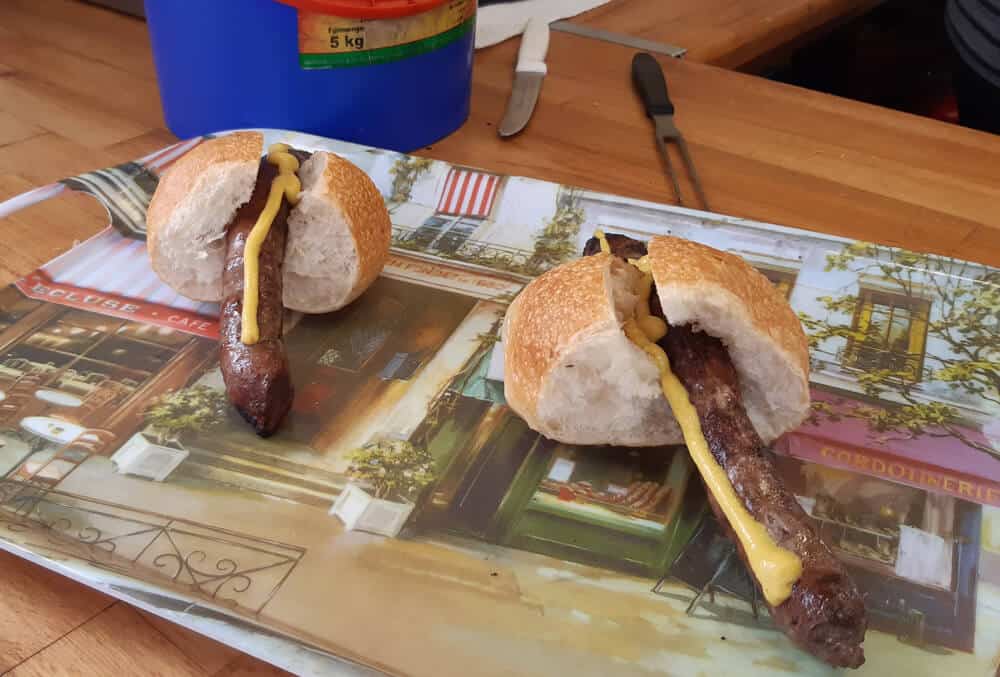 Coburg isn't a big place but it's very charming.
---
---
A few highlights

Market Square
A beautiful, HUGE square ringed by those famous half-timbered buildings. The best-known building is the blue Town Hall building. In the middle of the square is a statue of Prince Albert, a gift to the town from Queen Victoria following her husband's death.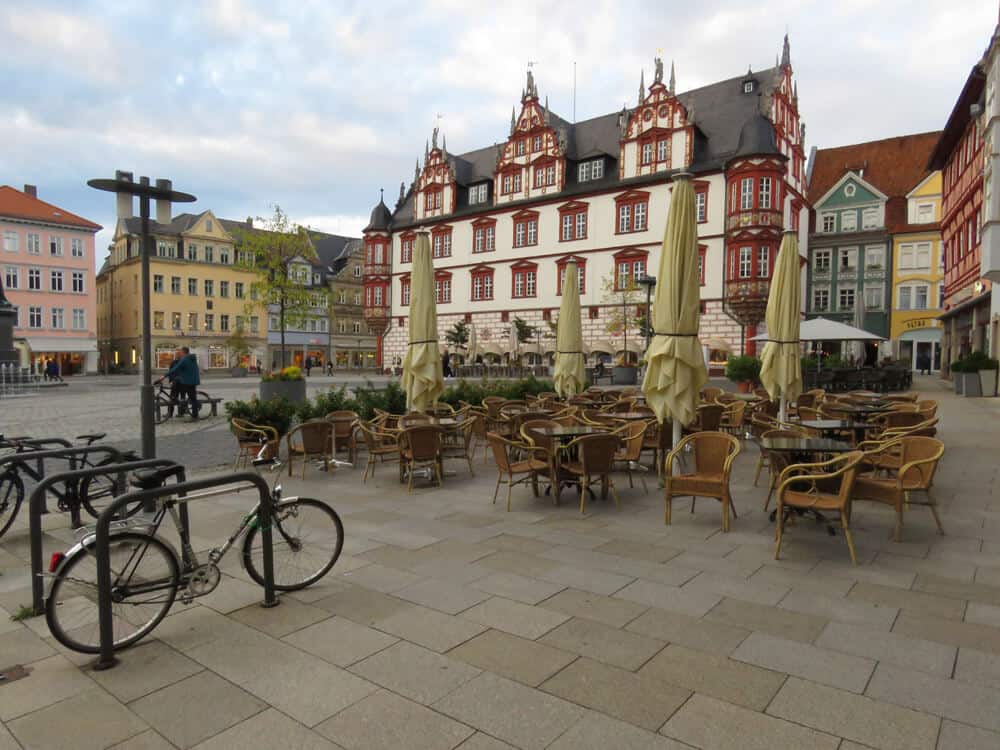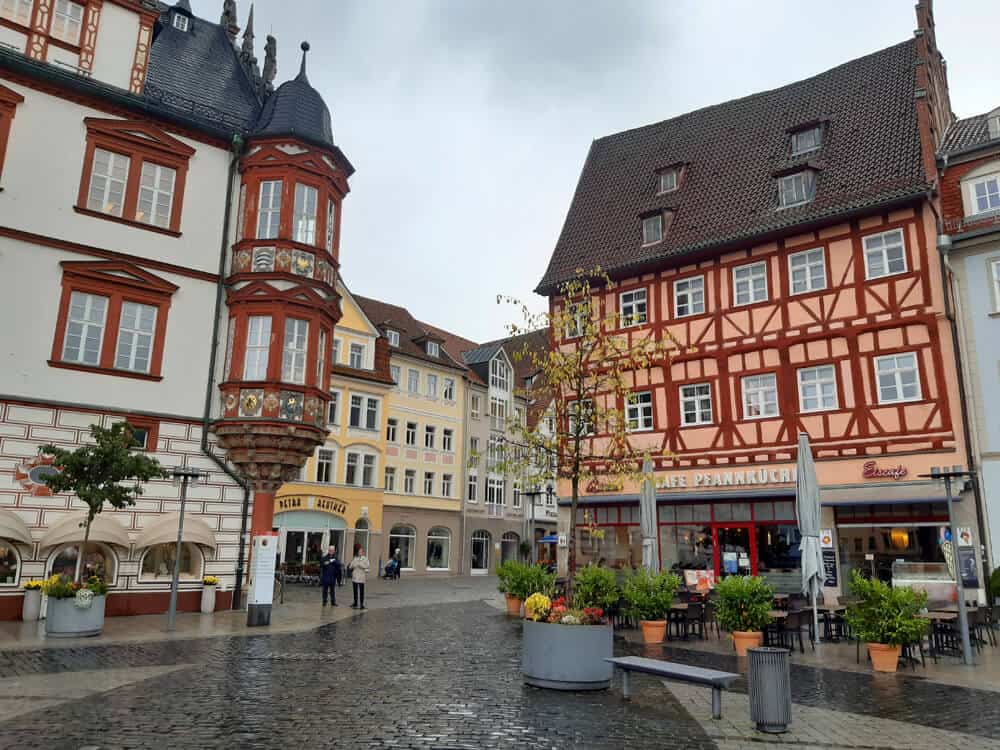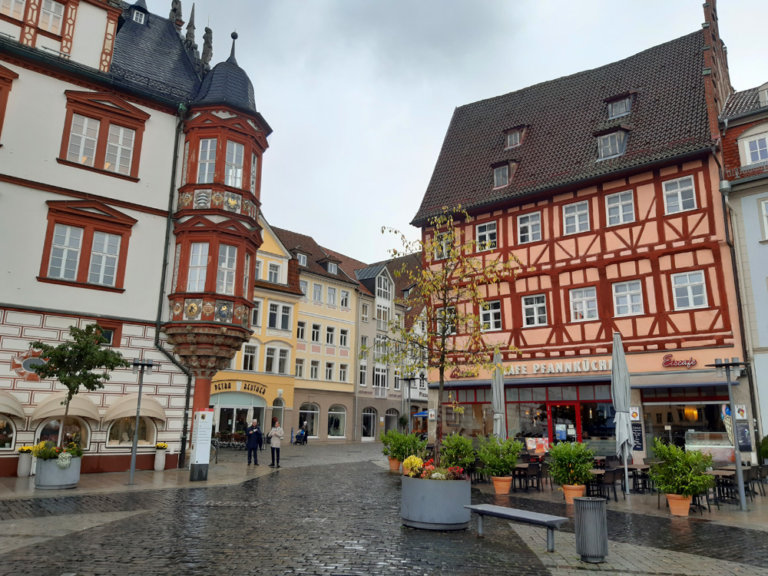 ---
---
The square is famous for its Christmas market. It's also a great place to get one of those Coburger Bratwurst.
---
---
Around the Old Town
Again, Coburg is quite small. But it has some pretty streets and some beautiful buildings. You'll come across the Morizkirche (the oldest church in Coburg). You'll also see a couple of towers which marked gates into the city.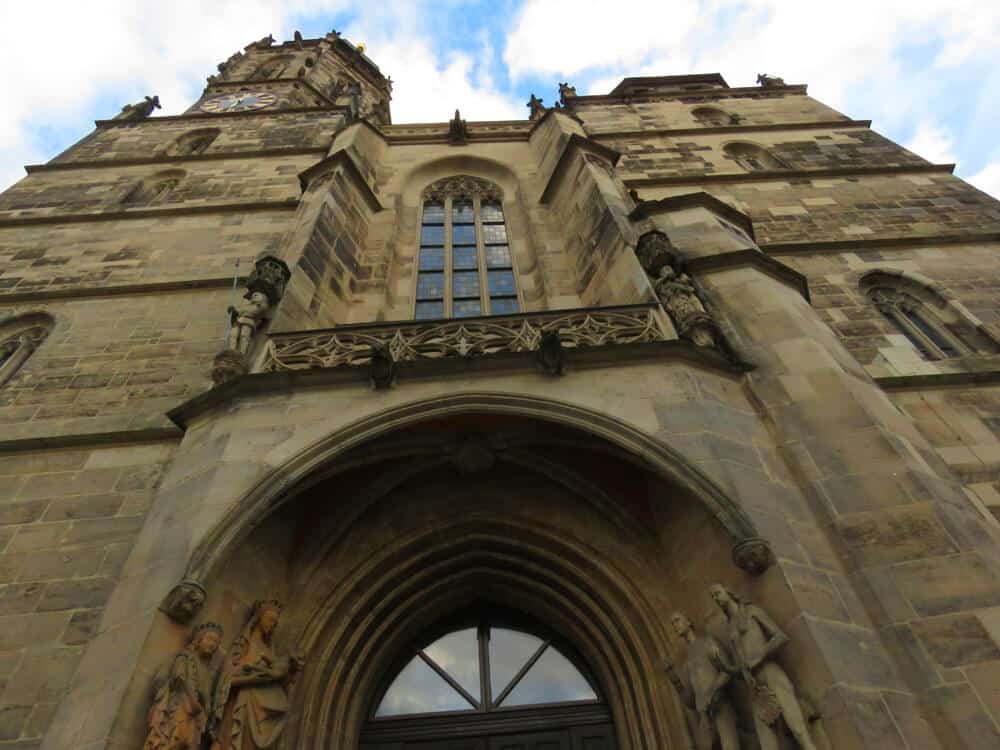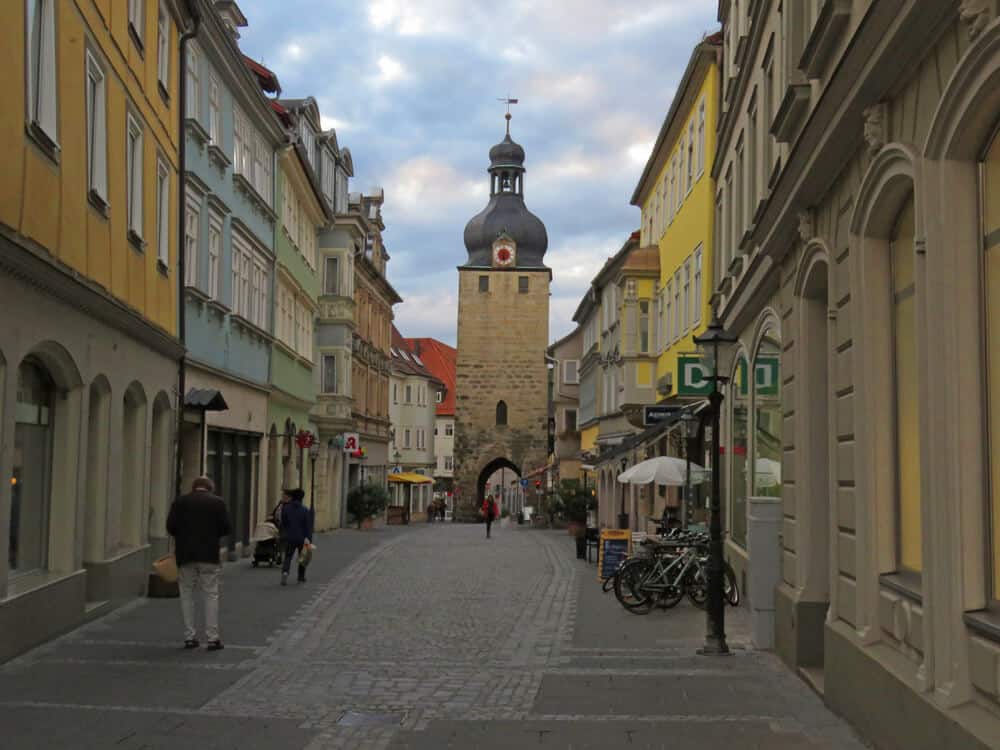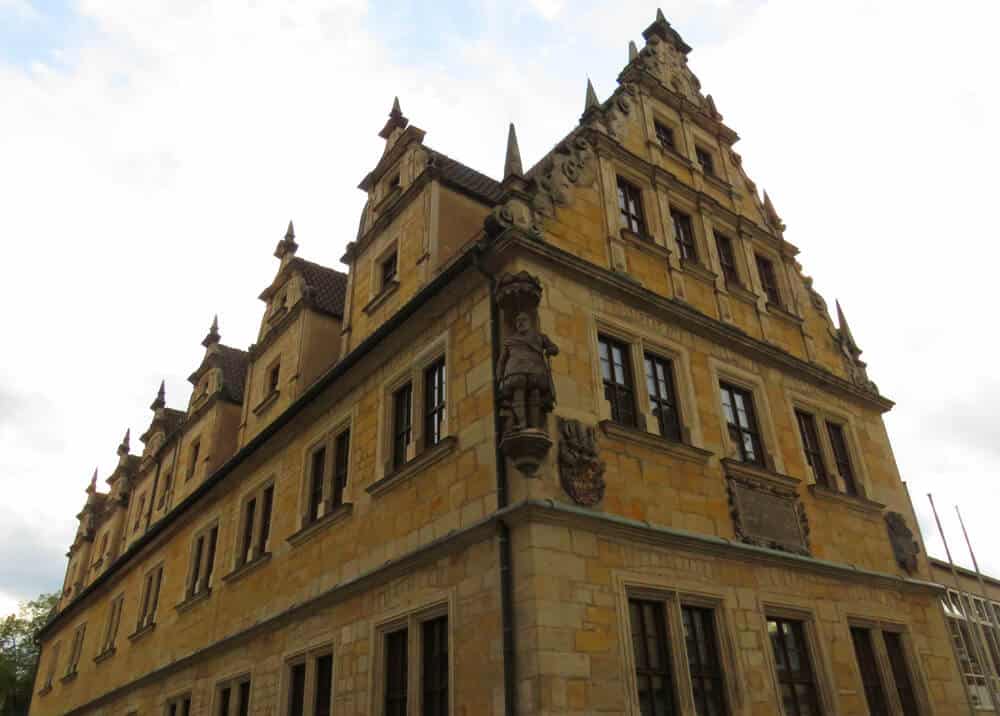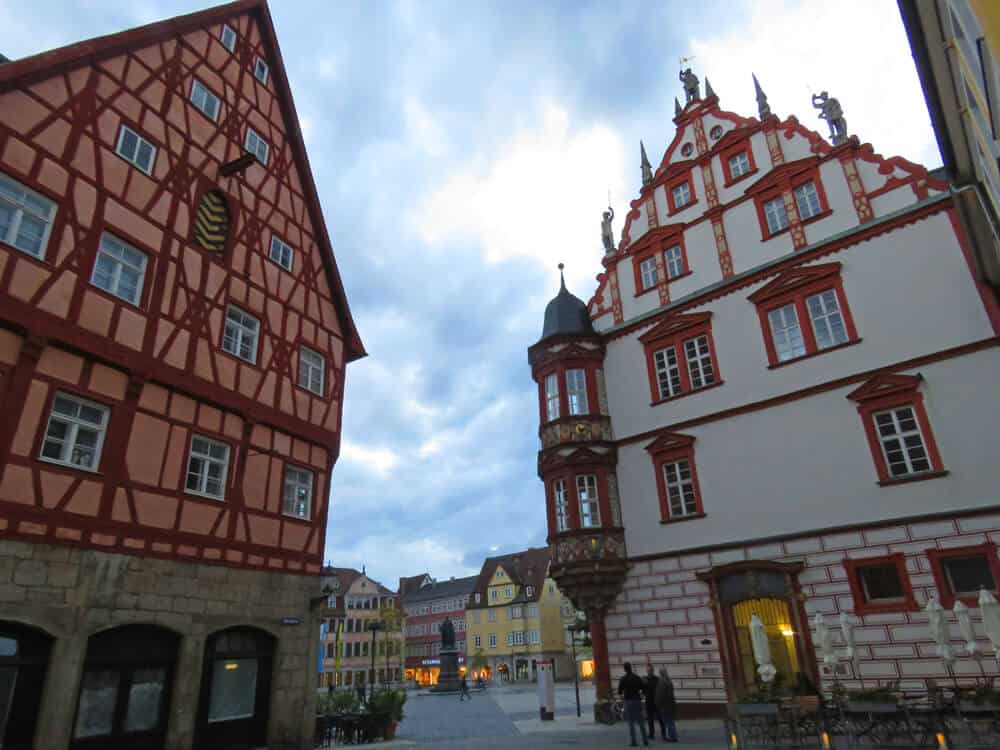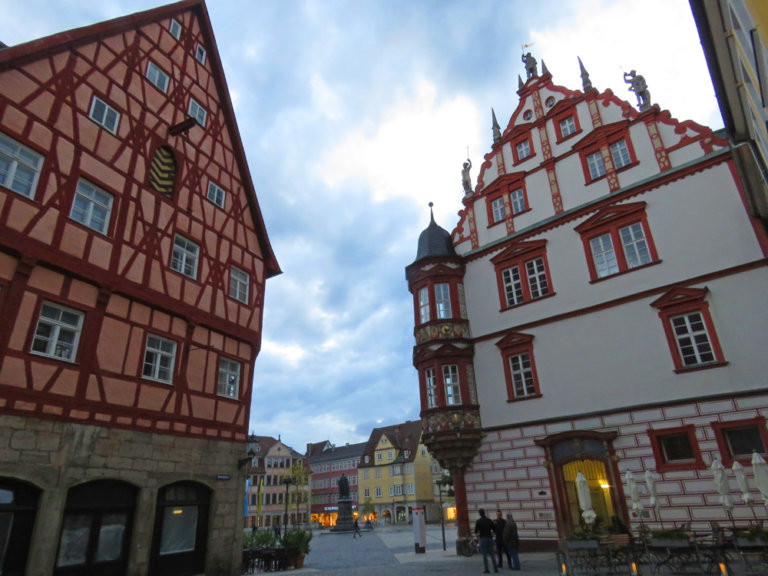 ---
---

You'll also notice an African face on the town's manhole covers. That's Saint Maurice, he's the patron saint of Coburg.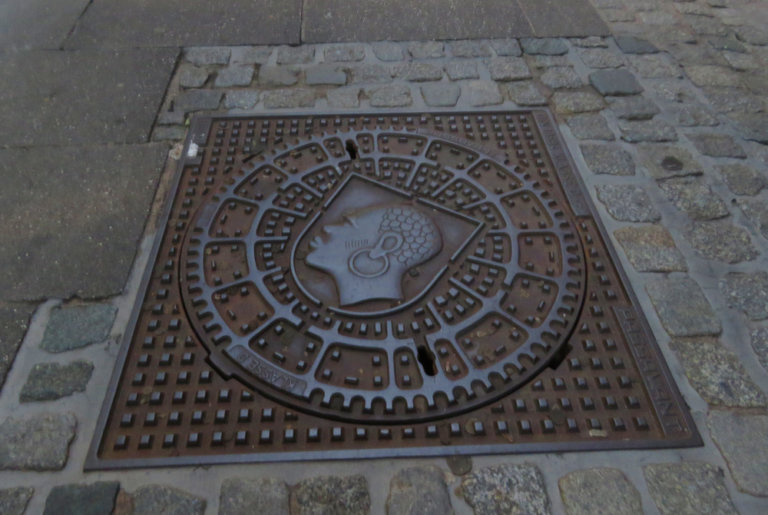 Ehrenburg Castle
They call it a "castle" but it's a palace. It was the residence of the Coburg dukes. Prince Albert spent much of his childhood here. A tour takes you through 25 luxurious rooms.
Note: we didn't have a chance to see the castle. We were limited on time and the guy in charge was a bit nasty when my mom asked about the schedule. I instead ended up hiking to Veste Coburg. But if you have a chance you should try to visit the Palace.
---
---
Veste Coburg

(the huge castle overlooking Coburg)
It takes a 20 minute hike from the old town, up a hill in a large park (the Hofgarten), to get to Veste Coburg.
Construction of the castle started in 1225. Over the years it was expanded and was completed in 1499 after much of it burned down in a fire.
The most famous event in the history of the castle was when Martin Luther stayed there for 6 months in 1530, seeking refuge from the Holy Roman Empire and the Catholic Church.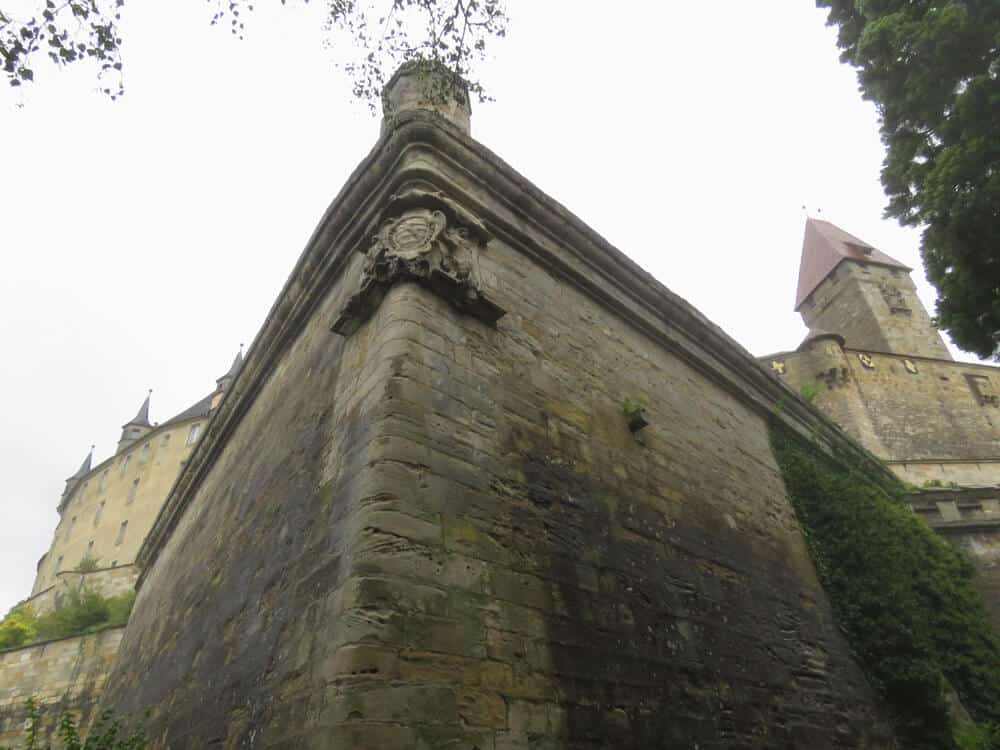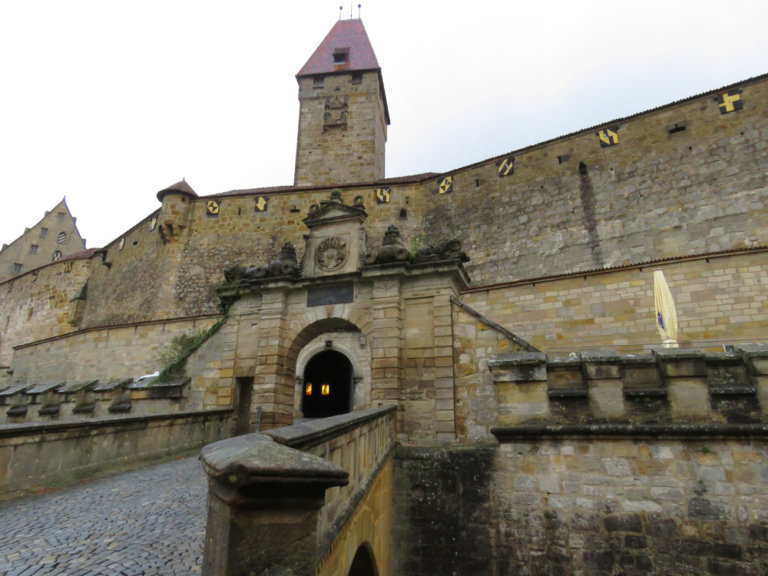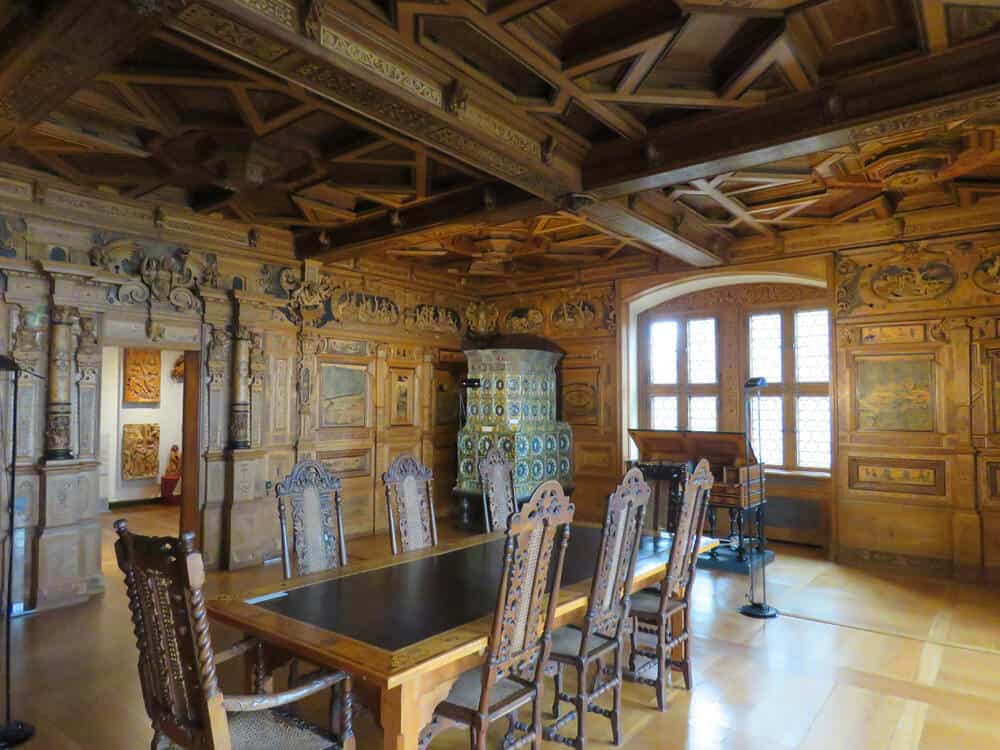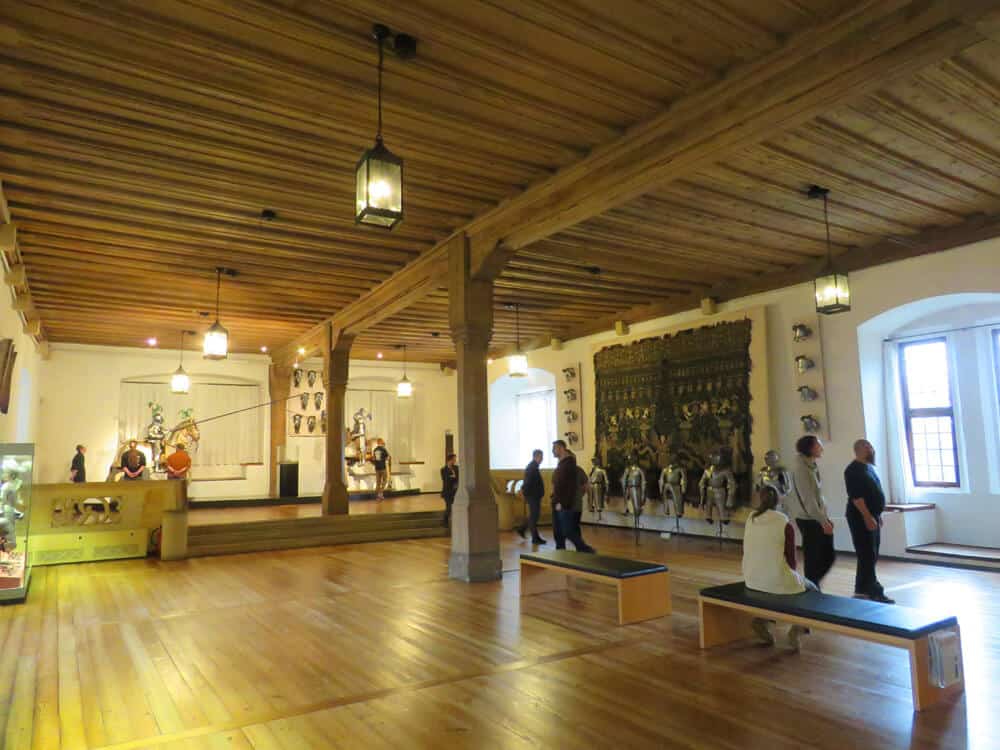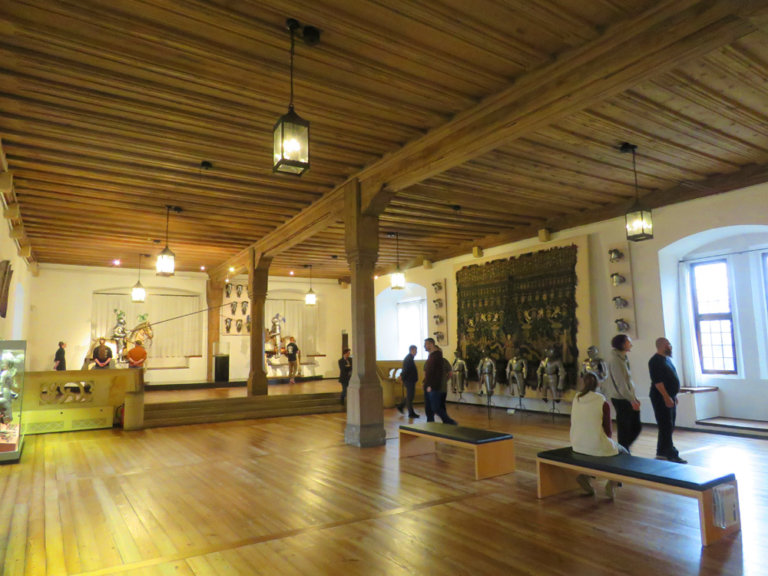 ---
---
I spent an hour visiting the castle. My thoughts? There are a few interesting rooms but most of the castle interior is in Museum format: modern, with artefacts under glass. I prefer old, rustic castles. I didn't love the tour (which you can do on your own). But if you like seeing weapons, old furniture, carriages, and armour you may like it.
My highlight was walking around the exterior, climbing the walls, looking at the views of Coburg, and walking around the courtyards. Even on a dreary, rainy day it was impressive.
The above are the highlights of Coburg. You can visit them all in one day but I think Coburg warrants at least 2 full-days only because it's such a charming town. Not too many people mention Market Square but I thought it was one of the prettiest squares I've seen in Germany. There are lots of cafés and restaurants (I have a recommendation further below) and compared to other places we would see on this trip we had good value in Coburg.
***
---
---
Practical Information
Accommodation
The best place to stay in Coburg is the Hotel Goldene Traube. It's in a historic building about 100 meters from the Market Square.
A little cheaper is The Square Coburg which is an aparthotel located right next to Market Square. Some of the rooms offer a fully-equipped kitchenette.
Restaurant
I really recommend the Gasthaus Goldenes Kreuz (right on Market Square). It's an authentic German restaurant with great homemade beer. My mom and I spent 2 weeks in Germany and it was our best restaurant experience.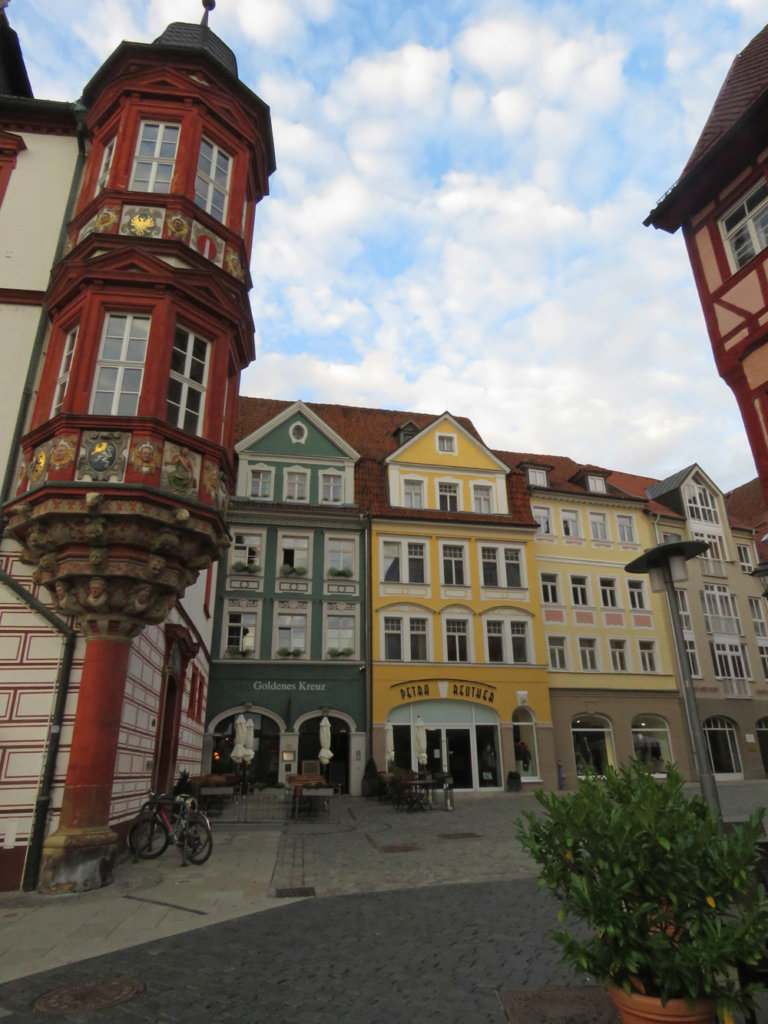 ---
---
Getting There
Coburg is easy to get to by train. We came from Nuremberg which took just barely over an hour. See schedules on the Deutsche Bahn Website. One tip: we learned from experience to try to avoid the ultra-rapid ICE trains which will often cost double the price. Instead book a Regional train (RE), you'll pay a lot less and although it will take a bit longer the difference is usually not that substantial.
The train station is 800 meters from Market Square. If you have a lot of baggage you might be lucky enough to find a taxi in front of the station. We didn't, so it's a good idea to have a SIM card so you can call a taxi.
SIM card: I got myself a SIM card from Vodafone while in Germany. 25 Euros and it's good for 2 months. So it's very affordable. Make sure to bring your passport when getting your SIM card.
Places to see Around Coburg
While you're in the area, don't miss Nuremberg, Wurzberg, and Bamberg. All are great towns and cities (note: my favorite is Bamberg. Whatever you do don't miss Bamberg…). I'm told Bayreuth is also very nice.
So our verdict on Coburg? Very nice town which we enjoyed. I recommend a visit to anyone.
---
---