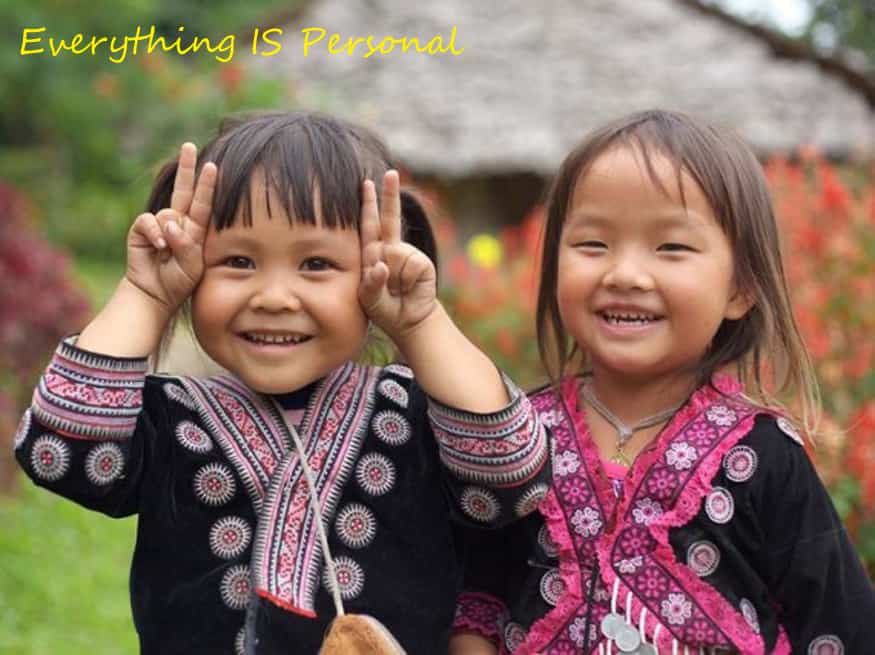 Why you can't love every place you visit…
"Some would certainly stone me for saying this, but I don't travel to places for the people anymore. It's the sights and things to do there that are why I go. Friendly locals are always a bonus in my book, but they don't make or break a trip for me".
The above is a comment I received not so long ago. I've deleted it because I don't want to single out or embarrass the commenter (a very popular blogger).
But the comment stuck in my head and nagged away at me. I'll get to that in a minute.
.
But a few things first:
Different travel bloggers travel and blog for different reasons. I've seen a few bloggers, popular ones like the commenter, who's travel experiences consist of Press Trips, spa treatments, reviews of Broadway shows or hotel stays. 90% of their travel experiences are sponsored by a tourist board, hotel, or some kind of tourist event. They usually have a disclosure at the bottom similar to this: "Disclosure: Our stay at _______ Hotel and visit to the __________ Spa were hosted by _________Hotel in order to bring you this story. As always, all opinions are entirely our own".
---
---
I'm not belittling these 'Professional' Bloggers, they probably end up seeing more places than the rest of us and, honestly, they're the envy of most travel bloggers. Imagine travelling on someone else's dime, being guided everywhere you go by a host, and just having to write reviews about their experiences? Sweet! (or "Mint!" as a British blogger I know likes to say). Again, I don't mean to be belittle these kinds of bloggers – they've earned their success through smart marketing and hard work and actually have a paying career thanks to the work they do with their blog.
What is "travel"? I also don't want to be one of those travel snobs who compares tourists to 'real' travelers. The guy travelling to one of those all-inclusives in the Caribbean (does it really matter where?) is 'travelling', by definition*, just as much as someone hitch-hiking through Peru.
* Merriam-Webster Dictionary on the word travel:
: to go on a trip or journey
: to go to a place and especially one that is far away
: to go through or over (a place) during a trip or journey
: to move from one place to another
'Professional' Bloggers have as much right to call themselves travelers as the guy staying at that all-inclusive or the adventurous hitch-hiker, right? Again, I don't want to insinuate that there are different classes of travelers and that some are better than others.
But here is what bothers me:

As a traveler, and especially as a blogger, how can you form an opinion or recommend a destination if you are excluding people/culture/history from the equation? Is travel just about visiting tourist sites or going places to bungee jump or skydive?
It bothers me fundamentally because every opinion/feeling that Lissette and I have about a destination has been formed by our experiences with people and culture. Every country we've ever visited was chosen because it was of interest to us. And we had different ideas/perceptions before going to each. But the one constant is that we've been in some way surprised by every single place we've ever been to after spending time there and getting acquainted with the people and the culture. Examples. We thought we'd love Brazil. Everyone does right? We didn't. We found the people unfriendly. Maybe they weren't representative of the average Brazilian. People tell me that we weren't lucky, that the stars didn't align. I don't know. But that was our experience. And experiences shape perception. And that is why I say everything is personal. We went to Cuba for a bit of history and because we wanted to save some money – staying in Casa particulars (private homes) and getting to know Cubans made that trip one of our best ever. Nowhere have we felt more comfortable with the people. I've been to the Dominican Republic 6 times and spent 4 weeks backpacking through the country. I love the DR. Someone just looking to review a beach resort or do some surfing may have had a different opinion. But the people and the culture made me fall in love with it. Again, it's personal. So how can one write about a country without people or culture being an integral part of the equation? How can you be indifferent to your experiences and perceptions? I love Hong Kong but saw it from a different perspective when visiting it with Lissette. She didn't like it. Maybe she would have loved it if it had been just about seeing sights and doing activities. Like taking the Peak Tram or reviewing a fancy restaurant. But she hated how she felt as a colored person in Hong Kong. And that far outweighed any wonder that she might have felt taking that 10 minute tram ride up to the peak. We spent a little over a month in Costa Rica a few years ago and were both left very indifferent. We felt that the country had sold out to foreign interests. Other countries keep us coming back; Germany, Italy, Colombia, Thailand, and Mexico are all places that we've been more than once. What keeps us coming back? Above anything else it's how we feel going to those countries. Others may come away with totally different feelings about a place because of a multitude of reasons (race, culture, expectations, itinerary) but I can almost guarantee that those feelings are shaped by the locals they met along the way and the everyday stories…and not because they experienced a cool canoeing experience in a country halfway around the world.
---
---
So are you really 'travelling' if you don't care to interact with the people or culture?


.
.
Case in point Bangkok, where we arrived a week ago. Damn, this city definitely won't be loved by everyone. We've spent the first 7 days in an Airbnb rental in Sathorn in the city center. Lots of foreign embassies, so you know this is an 'upscale' neighborhood. But even here you walk down the street and you'll be assaulted by the smell of raw food and sewage and will be stepping over broken sidewalks and street dogs/cats (some in such bad shape you almost wish them death) and mounds of garbage. Lights on streets are sometimes barely functional and you'll stumble over the occasional rat as we did last night in Patpong (or "Ping pong" as we call it for obvious reasons to anyone who's been there). You'll see beggars including women with babies and men with missing limbs. Even with this being our 5th visit here, Bangkok is a shock to the senses and we're still in the process of settling in mentally. We spent the last 3 months in beautiful Prague and it couldn't be more different. Unlike Prague which has tons of 'must see' attractions Bangkok really only has one world class sight. So you don't come here solely for the sights.
It's the people and culture that keep people coming back and you'll never appreciate Bangkok unless you actually take the time to try embrace the culture, food, and people. A week in and we are regulars on our 'soi' (the alley that leads to our apartment). The fruit-selling lady beams a big smile and says hello, a lady who I don't even recognize from the building waves an enthusiastic 'sawadeeka!!' and her kids do the same. I guess we're pretty recognizable. The waiter at our regular restaurant always comes out on the street to chit-chat. In Thailand even a small 2-block soi becomes a little neighborhood onto itself. There are more reasons why Bangkok is worth a visit and I'll cover that further in another post.
.
---
---
.
For Lissette and I, experiences with locals shape how we feel about a place and how we describe them on the blog. We are probably positive of about 85% of the places we've been on our travels, which I think is pretty good. You can't love every place you visit the same way you won't love every restaurant you eat in. And some people will on occasion call us negative or biased in our opinions. Of course we're biased, they're our experiences. What's important, at least to us, is that our reflections on a place are an honest portrayal of our experiences and feelings. Other travelers might have totally different experiences and be left with totally different opinions and feelings for a place. Great, that's what makes travel interesting and we've had some good conversations with other bloggers about different places. It's fun to compare notes.
But when I hear a blogger, an experienced blogger, tell me "I don't travel to places for the people anymore. It's the sights and things to do there that are why I go" it, to us, misses the whole point. It reduces travel to this:
So maybe we can all talk about our experiences climbing the Eiffel tower. Now, is that so interesting? 🙁
---
---
Why do you travel? What good and bad experiences have you had?
.

Ps. If you find our blog helpful, please consider using our links to book your flights, hotels, tours, and car rentals. Have a look at our Travel Resources page.