Loving the Hate. The most "popular" posts on the Blog

I've written 362 posts on the blog since starting the Travels of Bbqboy and Spanky 5 years ago. When you write a post, you sometimes know when something will or won't do well. Controversial or negative posts, or anything about blogging, will usually do well. Certain destinations do well, like our posts on the Balkans. They always seem to get people riled up.
But sometimes certain posts will surprise you.
This post revisits some of our most popular articles measured in terms of comments received. You might, like me, get a kick out some of the posts listed here.
When you arrive in some countries you'll see photos of terrorists posted at immigration checkpoints. In Brazil they probably have a photo of me. This trip dates back to 2006 and the post was among the first published on the website. I've gotten some very nice comments from Brazilians inviting me back to their country…but mostly I get lots of angry comments (and many more were deleted because they just weren't very polite).
The smaller sister of the above post. Many seemed to find humor in this post. I realize reading some of these earlier posts that I was pretty direct about how I felt. I think I've toned that down (slightly) with time.
---
---
Another of my very early posts. An embarrassing story from my early trips abroad. I wasn't going to write about it until I saw a TV show called Scam City covering it. I decided to write my story. Since then I've had many comments and, thanks to some very helpful readers, was also able to help a lot of people who got swindled get their money back.
I wrote this post after Lissette and I went through the process of getting a Thai Visa in Vientiane. The process was unclear and I thought it would help people in the same situation. Again, it was a very early post that took a few years to get noticed. Now it's on the 1st page of Google and gets a lot of traffic. Many things have changed in the process (for the better) but I'm always getting comments from people updating me on the latest. The power of the internet!
One of the strangest cities you'll ever see, but one that we really enjoyed (it's also among the cheapest places we've ever been). Most of the comments are very positive – when you go places that don't get much written about them you get a lot of locals who really appreciate reading about their city. But then you have the others who accuse you of "government sponsored propaganda". Others accused us of "anti-government propaganda". Then there are the Greeks and Albanians who get all angry and throw around comparisons to Nazi Germany and the Soviet Union. This post was the first to show us how crazy people get when writing about the Balkans. Note that just last week Macedonia was renamed North Macedonia after years of disputes between Greece and Macedonia.
---
---
Lisbon is an attractive city. If you're the usual tourist visiting the city for a couple of days you'll probably love it. It's a city set up to cater to tourists. But of all the cities we've used as a "base" (ie. for a month or more) Lisbon was the worst ever. It's the only capital city we've ever been where we could never find the "basics" one needs to live. Just very strange. Add to that too many tourists and "Airbnb guettos". I was very critical of Lisbon in this post. While I got a lot of negative comments, I also had a lot of Lisbonites who agreed with me.
Maybe I prodded the beer with that title. But we really enjoyed Belgrade and said nothing but good things about the city in this post. It's a typical Balkan post where people get all worked up over nothing. You just have to read the comments in this post to realize that there are a lot of unresolved issues in the Balkans.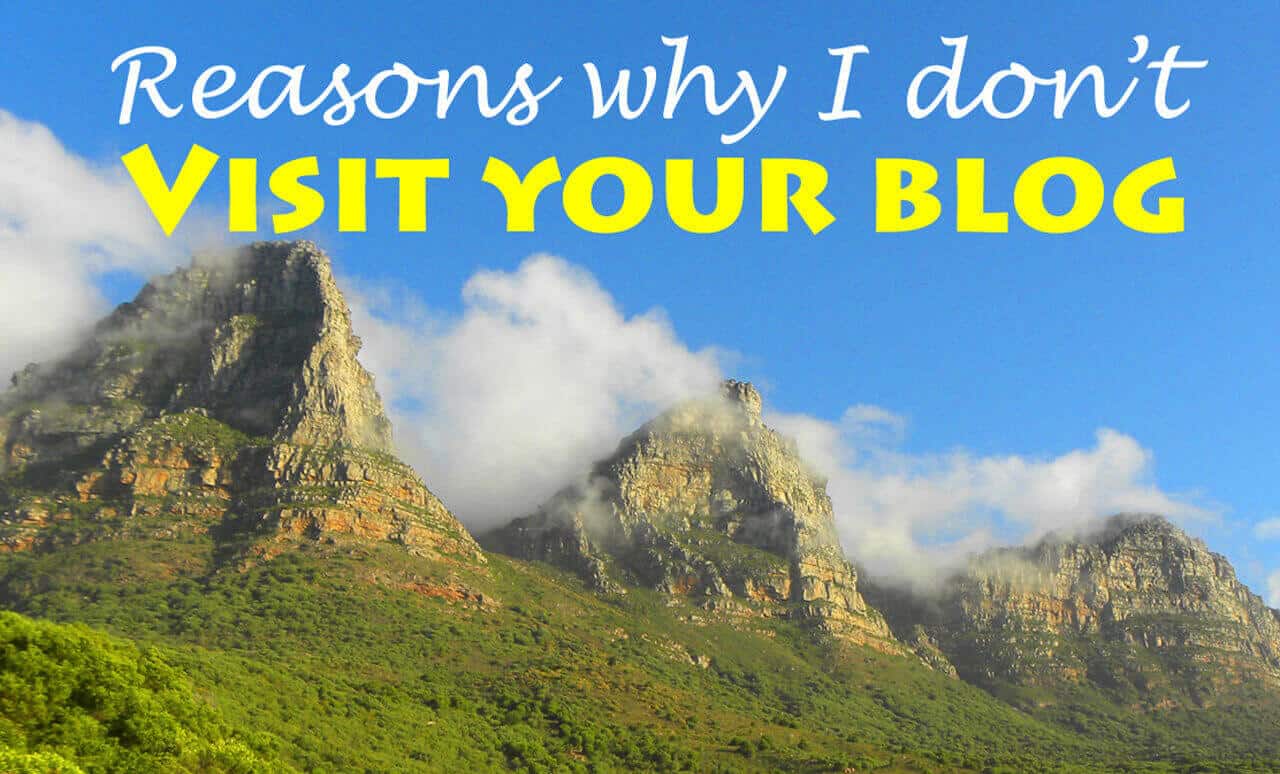 I really had fun writing this post and I think it showed. It's one of my favorite posts. I got a lot of comments from other bloggers on this one. Things change quickly in the blogging world and I've got a lot of pet peeves to add. Maybe it's time to do a follow up post.
---
---

Ps. If you enjoy our blog, please consider using our links to book your flights, hotels, tours, and car rentals. Have a look at our Travel Resources page.