Greetings from Erfurt, Germany!
I have done one of these newsletters in 5 months so I figured one was due.
I'm currently at the end of a 2 week trip through Germany with my mom. There's more to this trip than sightseeing though. I'll get to that very soon.
But first a bit of a summary. I realized at some point that we've gone full circle the first 9 months of this year. In January we started off from Split, went across to Italy (we spent a month in Lecce), went back across the Adriatic to Greece, up through Bulgaria, east to Turkey…then further east to Georgia and Armenia (where we stayed 1 month each), then up to Lviv (Ukraine) where we spent the whole summer (Jeez we love Lviv. We had a great summer). Sept 27 we left Lviv and stayed a few days in Prague. In Prague we said our goodbyes – Lissette going to Split while I went across to Germany where I've spent 2 weeks with my mom. In a couple of days I'll be meeting up with Lissette in Split. It all looks like this on a map.

About this German trip. My mom had been thinking of potentially moving back to Germany where she was born (and lived) the first 20 years of her life. The plan was to find out more about the possibility of doing that and of scouting out places where she might potentially want to settle.
It hasn't gone as hoped. Germany doesn't recognize dual citizenship and when my mom met my father (when she was 20), moved to Canada, and became a Canadian citizen she automatically lost her German citizenship. After meeting with immigration officials on this trip she's was told that if she stayed 3 years in Germany she could get her citizenship back. Not so bad you say. But one stipulation is that she has to be covered by insurance those 3 years. And it's near impossible to be covered by expat insurance in your 70s especially when you've had cancer.
So the regulations have thrown a wrench in her plans. But 3 weeks in Germany also made her realize that life in Mexico (where she's lived the last 5 years) is pretty good. There's always sun, it's inexpensive, fresh fruit and vegetables are abundant, and people are always friendly. This trip has resolved a lot of issues for her that she was on the fence about.
It also means I get to visit her again in Mexico. It's one of my favorite countries.
Some funny/interesting observations from the last few months of travel
Weirdly named cleaning products
You see a lot of weirdly named things when you travel but some of the weirdest seem to be cleaning products. A few examples.
Mr. Clean in North America. But here he's Mr. Proper.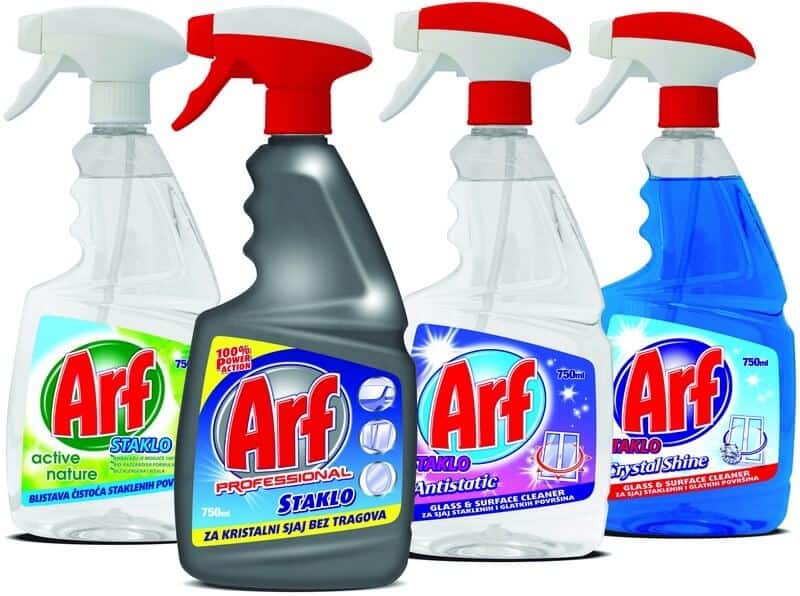 Sounds like a dog barking. You find Arf in Croatia (maybe in other places in the Balkans as well)
And here's our favorite. Found in Ukraine. Nothing works better than Barf.
Fuck you and your cheese plate
A month ago, Lissette and I were having a glass of wine at a restaurant on the main square in Lviv. We noticed the two Turkish men sitting next to us in conversation with the waitress. A few minutes later we see the waitress bring a cheese plate to a table occupied by 2 young ladies. The waitress talks to the two girls while indicating that the cheese came from the guys a couple of tables away.
The girls looked at the cheese plate, glanced at the two guys at the table next to us, and without hesitation waved the cheese plate away.
The cheese plate ends up at the table of the two Turkish guys. The girls pay their bill and leave without looking back.
The lesson? Yes, many Ukrainian girls look for foreign husbands. But they're also traditional. Don't just send them a plate of smelly cheese thinking you'll "get lucky" (beside which: if you saw a pretty girl, would your first impulse be to send her a plate of cheese?) Also: if you just had a plate of rejected cheese dumped on your table, real men wouldn't start eating that cheese. Everyone on that patio just saw your cheese get handed back to you. If you had any dignity you would have just waved that cheese away, with a nonchalant chuckle, when the waitress came back with it. That's what this guy would do.
The places singers go to die
We've noticed some names we haven't heard of popping up while travelling to lesser-known parts of the globe. They're all singers that used to be popular in North America about 20 years ago. I wish I had written down all the names we've seen. But a few months back we were in Sofia (Bulgaria) and saw that Michael Bolton was coming to town. Michael Bolton! I didn't know he was still alive. And then today I'm walking around the small city of Erfurt (Germany) and I see the sign below.
Herbie Hancock?? Who the heck is Herbie Hancock you say? This is one of his most famous songs (from 1983).
And then I saw another sign.
How desperate is Cesar Millan that he's now doing shows in Efurt, Germany? (population 210,000). Many years ago we went to one of his shows in Montreal (we always loved his shows on tv). It was the most boring thing we've ever gone to. We're still pissed at him for leaving his first wife…
Tourists and Ice Cream
You can always spot a tourist because they'll be the ones eating ice cream when it's 5C out. That's true anywhere in the world. You could have an ice cream stand in Montreal in the month of January and you'd get a tourist ordering an ice cream. I don't understand that.
That kid better get his ice cream eating technique straightened out…
It's ok to say you are sick to your stomach but another thing to say you have diarrhea
I wrote about our tour group in Armenia. On one of the days we were sitting on a long table all exchanging those travel stories that travellers always tell about being sick on their travels. One guy, David, was recounting how he had been so sick in Nairobi that he hadn't seen anything. He'd spent the whole 3 days in the hotel room being sick. That's usually when everyone sympathizes and tells a story of their own. Then you usually have people saying things like "I'll never eat a salad while on vacation" or "I usually carry around my disinfectant napkins". That kind of thing.
We were around that long table in Armenia, having lunch and talking about being sick when this guy David (an American who lives in Delhi) started describing the "vicious diarrhea" he had suffered when arriving in Yerevan. He wasn't sure if the diarrhea was the result of the plane, or food before departure, or of something he had eaten upon arrival. He didn't know. But that's where the conversation ended. The table was suddenly quiet. You can be sick – but unless you want to be remembered for the wrong reasons don't start describing your "vicious diarrhea" in mixed company.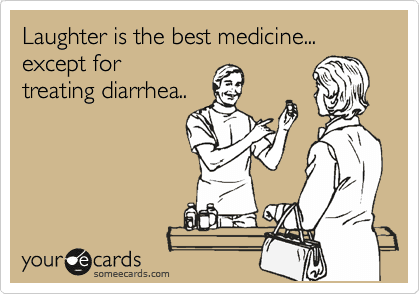 Plans
We'll be spending the rest of this year in the Balkans. Most of that time will be in Croatia, but we'll break it up with a few weeks in Bosnia & Herzegovina. There are 2 reasons for that – Lissette didn't want a hot weather destination (she's sick of the heat) and I want a bit of sunshine. Even in winter the weather in Croatia is mild and (mostly) sunny so it's perfect for both of us.
The other reason is that we have lots of planning to do for 2020. I'll write about that more towards year end. So having a stable base for a few months will be good because next year will be very hectic.
Thanks for Reading!!
Note: You'll find all of our newsletters right HERE.