Looking back at 2015…and forward to 2016

A lot of people hate the yearly recaps that travel bloggers come up with this time of year. I actually love doing them: year end posts are about remembering what we did in the year, how far we came in fulfilling what we hoped for, and remembering how we felt about the places we visited as well as where we are in life. After all, the main goal when I set up this website was to document our travels.
In this post you'll see a summary of the different places we went, our favorites (we've been to a few places this year that we want to return to), as well as some thoughts on our lifestyle as full-time (slow*) travellers. I'll also go over some of our plans for the coming year.
* For those unfamiliar with our blog: we are slow travellers, travelling and working at the same time. We like to stay somewhere 1-2 months, trying to fit in and getting to really know a place.
2015 was our first calendar year of full-time travel. Apart from 6 weeks back in Montreal taking care of some administrative things, we spent the whole year travelling. A few numbers: 13 countries visited (Thailand, Laos, Czech Republic, Croatia, Bosnia & Herzegovina, Montenegro, Slovenia, Italy, Canada, Mexico, Hungary, Romania, South Africa), 294 total nights stayed in a total of 14 Airbnb apartments, 11 flights (we tried to travel by bus and train as much as possible), 9 hotel stays.
We finished off 2014 in Nong Khai and stayed there until late March 2015. In last year's recap I had mentioned that we had become disillusioned with Thailand after a few months in Bangkok and Hua Hin. Although our lodging options in Nong Khai were a little on the rough side, we loved this pretty little town on the banks of the Mekong River. Photo Essay on Nong Khai.
.
Vientiane is about 90 minutes from Nong Khai and we came here in January of 2015 (for 3 days) to renew our Thai visa. Most people have nothing good to say about Vientiane – well, they're wrong. Vientiane is a laid back city with some interesting sights AS well as the most sophisticated café and restaurant scene in the region. We celebrated our wedding anniversary in a French restaurant and it was one of the best meals we had all year. Why Vientiane is worth a visit.
.
We had stayed in Prague for 3 months in 2014 so we're not strangers to the city. I'll be honest: we were really happy to leave South East Asia for Europe at the end of March. Although it was still cool in Europe the first thing we did was take a 5 hour walk around the city. We stayed 6 days this time around and fell in love with the city all over again. Visiting Prague in Early April.
.
---
---
Split, Croatia
I had always wanted to visit Croatia. I chose Split as our base. We stayed a little over 2 months, using the city as a base to explore other places in the region. We loved it, it ended up being one of our highlights of the year. Reasons we love Split and why it is the perfect place for an extended stay in Croatia.
Below: there was actually a little bit of snow in the mountains behind Split when we arrived in early April.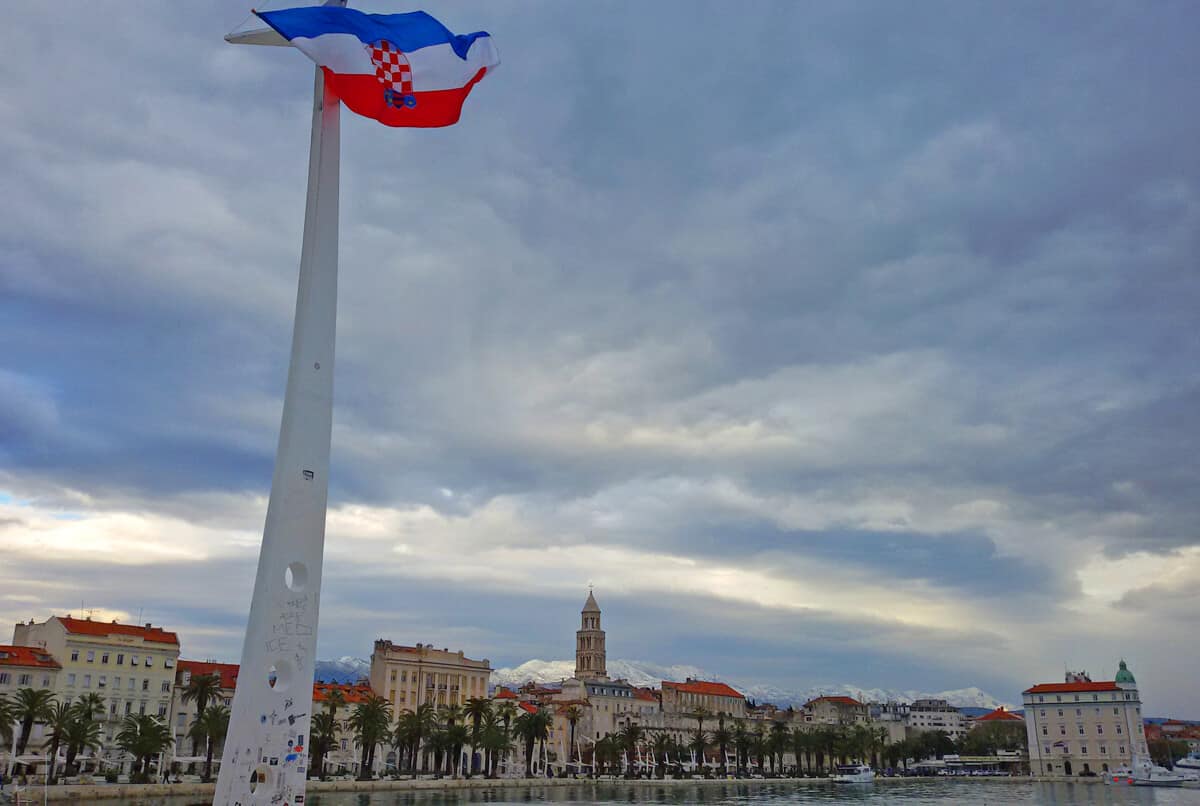 .
Only 4 hours from Split by bus, Mostar feels like a piece of the Middle East transplanted in Europe. With a different religion and culture, as well as a tragic history, it was to be one of the most interesting places that we visited in 2015. We stayed here 2 full days in early May and wished we had stayed longer. The Pretty side of Mostar.
.
Dubrovnik is Croatia's most popular tourist destination. We came in mid-May on a trip south that would also include Kotor. While Dubrovnik is stunning, it didn't win us over. We stayed 3 days and enjoyed the city – but left knowing we will probably never come back. Highlights and Lowlights of Dubrovnik.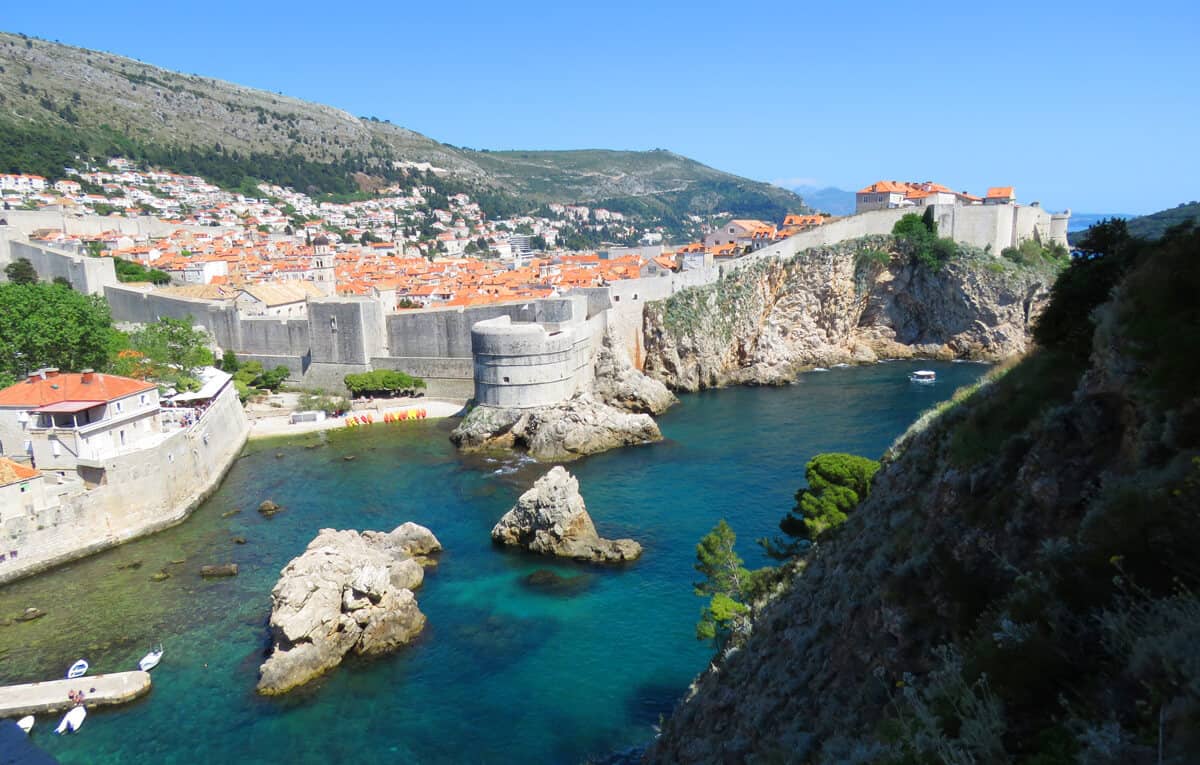 .
Kotor was for me one of the highlights of 2015 and the hike up to the Fortress of St. John (or San Giovanni) was among the most stunning hikes I had during the year. It's a place I would like to go back to. Have a look at this post – it was my biggest compilation of photos on any post in 2015.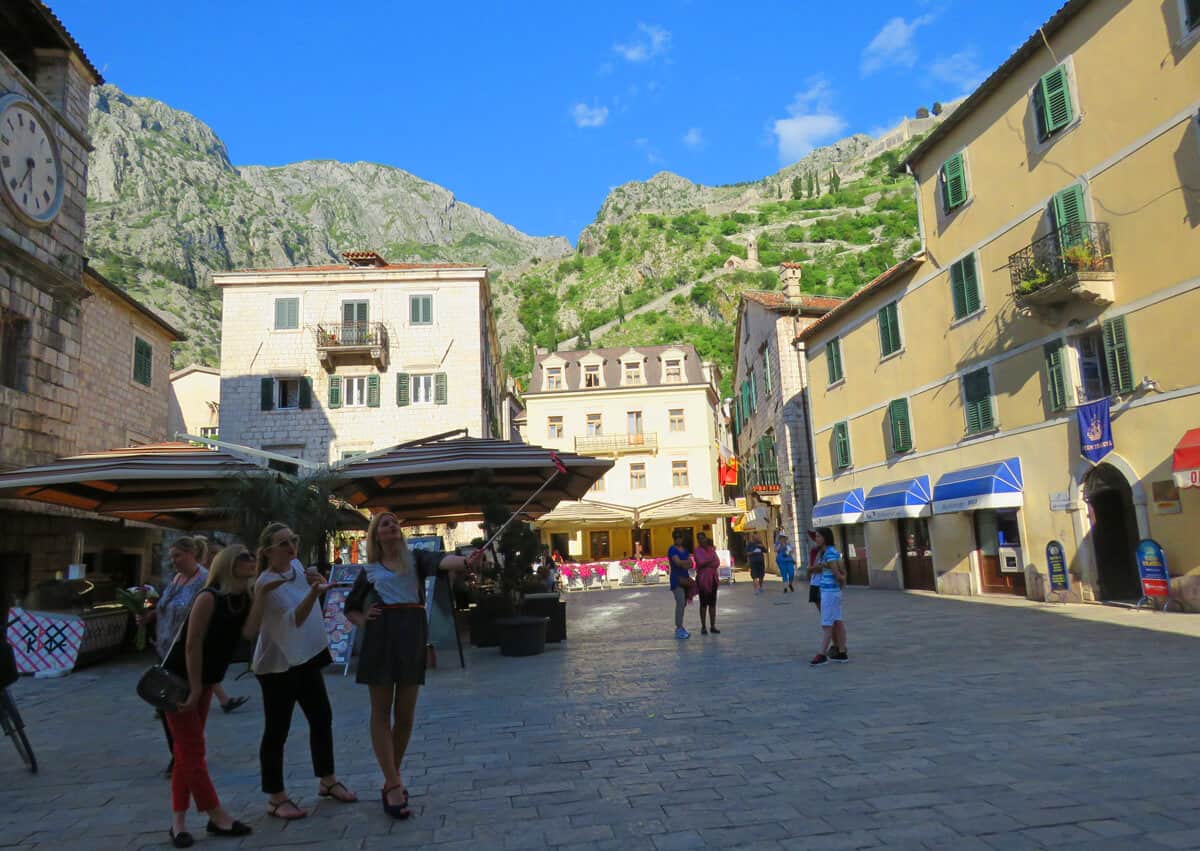 ---
---
.
Northern Croatia & Slovenia
In early June, we left Split and travelled for 2 weeks through northern Croatia and Slovenia with stops in Zadar, Plitvice Lakes, Zagreb, Ljubljana and Piran before arriving in Venice (Italy). From there we would fly to Montreal. Although we saw lots of beauty, it was a stressful trip. "Fast" travel of this sort is no longer for us and the constant travelling and rushing around with baggage was no fun. We were exhausted when we finally arrived in Montreal. From now on we'll stick to slow travel.
.
.
---
---
Both Lissette and I have lived 25+ years in Montreal and we were curious about how we would feel coming back after having been away for a year. I wrote about that here. We spent 6 weeks, taking care of a lot of administrative things – and then were happy to leave again.
.
While in Montreal for 6 weeks, I took a week off to visit my Mom in Mexico. I've increasingly enjoyed these yearly trips, Mexico is one of my favorite countries. It's also always great spending time with mom.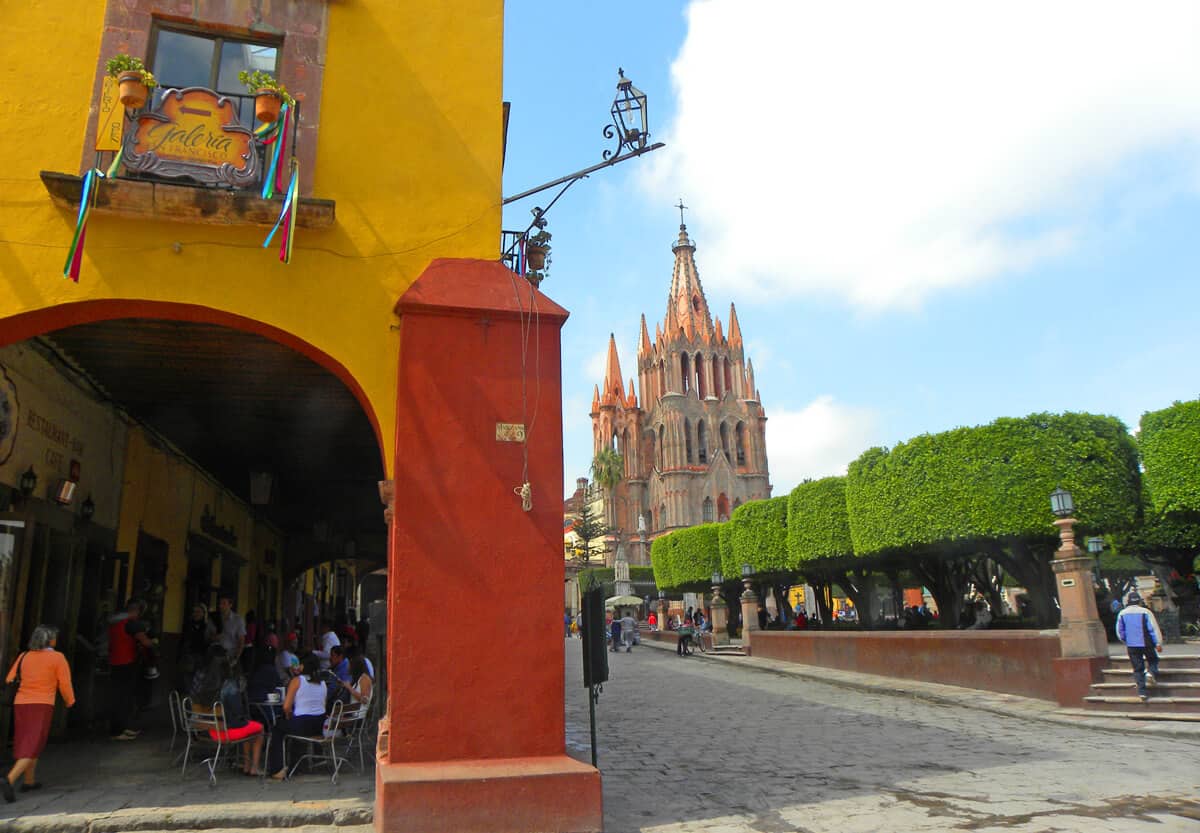 .
Lissette and I left Montreal in early July for Budapest. It would be our base for 2 months. Budapest marked the official beginning of our 2nd year of full-time travel.
It was a bit of a strange time. The migrant crisis was just starting up and it didn't take long after our arrival for it to become big news around the world. Although we were only a 20 minute walk away from Keleti train station where everything was happening – and although we saw scenes from the train station on the nightly news – there really was no evidence of what was going on when walking around Budapest.
The crisis would however change our travel plans for the rest of the year. We had originally decided that we'd travel to Romania, through to Bulgaria and on to Turkey where we'd stay a couple of months. Those plans would change radically over the next few months.
Our feelings about Budapest were also a bit strange. I honestly didn't enjoy Budapest that much in the beginning. But it is a city that really ended up growing on us and by the time we left it had made it on our list of favorite cities. Lissette especially loves Budapest which sort of reminds her of New York. This post compares it to Prague (another favorite city) : Prague or Budapest: which to Visit.
.
In mid-September we took a vacation in Eger, known for 1) its spas 2) the surrounding wine region and 3) Eger Castle – famous for the defense of the town in a 1552 siege by invading Turk forces. In Hungary, in the summer of 2015, it just seemed that everything revolved around the 'new' Arab invasion from the east. But you don't have to look hard in Hungary to see remnants of past history between Hungary and the Muslim world.
---
---
.
Romania is still an off-the-beaten-path kind of place. But it, especially the Transylvania region, is getting more popular among travellers. It recently showed up as Lonely Planet's Top Region in the World to visit in 2016.
But how was it living there for 4 weeks in October of 2015?
I wrote about it here: Our no-fluff thoughts on staying in Brasov an extended period of time. Honestly, although we were happy to have seen Romania (and we did get to feel more comfortable as we spent more time), it's not a country we would want to spend more time in. A month was fine.
Although we didn't love Romania, it had one superb highlight: Peles Castle. One of the most beautiful castles we've seen anywhere. It was the most impressive historical/cultural site that we saw in 2015.
.
The Ankara bombings in October basically sealed our decision. We decided to cancel our travel plans to Turkey. So, last minute, we changed our next destination to:
.
We arrived in South Africa in late October. It is where we are ending 2015. It is fitting really: going into 2016 we have a goal of challenging ourselves more. We've already done that: I've paraglided over Cape Town, hiked up Table Mountain, and driven 2000 km through the Garden Route and Karoo (including over some of the most famous mountain passes in the world). Lissette has bested all that with an extreme activity of her own (we're still negotiating whether that will show up on the blog). South Africa is one of the most beautiful, yet complicated places we've been to. I'll be writing about that in the next little while as well.
.
Really, we did very well with all the destinations we visited in 2015. There are none that we regret visiting. We had unique experiences everywhere we went. One of the benefits of the way we travel (ie. slow) is that we are almost forced to give a place a 2nd or 3rd chance. We might not love a place right away but it is surprising how, with a little time, your perspective can change. Romania was probably the country where we felt least comfortable staying for a prolonged period – but even there we became more comfortable with time and actually finished up the last few weeks on a high note. I think it all has to do with meeting a few people and making connections. I really think that's the key to feeling comfortable somewhere and actually starting to enjoy a destination. At least for us and the way we travel.
But if you asked us what our favorite destinations were in 2015? For Lissette it would be Split (Croatia) and Budapest (Hungary). For me it would be Split, Kotor (Montenegro), and South Africa. These are the places that most took our breath away in 2015.
.
---
---
So, what's in store for 2016?


.
Destinations: without getting into specifics at this point, we expect to be in Eastern and Central Europe February to June. Much of what happens after that will be determined by our condo in Montreal and our current tenants. But all things going well, we'd like to be in Western Europe (Spain/Portugal) in the 2nd half of the summer. There are a lot of gaps in our itinerary though and we might throw in a few destinations at the last minute: Iceland, Ireland and Russia are a couple of places that have piqued our interest over the last few months. The thing is that we can travel/work anywhere as long as we have internet – so everything you read above could change if we are suddenly inspired. Any suggestions??
Healthy Lifestyle. One of the things we were determined to do when entering our 2nd year of travel (back in July) was to get back in shape. So we decided 1) to make work less of a priority (ie. knowing when to shut the computer down) and 2) going to the gym regularly. Since July we've joined gyms in every place we've been. Not only do we feel better physically and mentally, we've met a lot of really nice locals in every place we've gone just by going to the gym. It's a great way to connect and we will continue working on getting in shape through 2016. Expect a swimsuit/bikini shot that you'll be impressed with by year end 🙂
Being more adventurous. I've alluded that we've wanted to challenge ourselves more going into 2016. It's not just about doing adventure sports, it's about focusing less on work and more on doing different activities. I'll be turning 50 this year and Lissette is only a year behind. We want to slowly get into more of a retirement mind-frame and spend more time doing things we enjoy.
Personal & Professional Projects. One of the professional projects we'd like to develop more is this blog. Traffic over the last 12 months has tripled to almost 20,000 unique visitors per month. We've never participated in blogging circles, it's not our style. But we would like to get a little more professional about our blogging in 2016. Maybe it's time to take a blogging course or show up at one of the Travel Blog Conferences (they have one in Stockholm in October). It's not about making tons of money from the blog. But when you enjoy doing something you should always want to improve. A personal project we continue to think about – and will continue thinking about in 2016 – is a more long term base for ourselves (it's no longer Montreal). We love travelling and want to travel as much and as long as we can but we sometimes also think about having a base somewhere that we can call home a few months of the year…and where we can park some of the beautiful furniture we have sitting in storage in Montreal. We're still processing all that, but after 16 months of continuous travel it is something that is starting to cross our minds from time to time.
Whatever happens, we hope 2016 will be as good a year for us as 2015 was.
Thank you for Reading!