Croatia is a small croissant-shaped country located in the heart of Europe. Croatians culturally consider themselves part of central Europe, and geographically part of Southeastern Europe. Croatia has over 1.000 islands, a beautiful coastline featuring a crystal-clear sea, excellent wine and olive oil, and tasty food. Although its popularity among travelers grows every year, it's still far less crowded than its counterparts on the Mediterranean, like Spain or Greece. Croatia has managed to keep some of the past charms and many visitors see it as one of the highlights of the Mediterranean.
Costs
Lodging: Most tourists stay in vacation homes, campsites and hotels. While hotels tend to dynamically increase prices as demand grows (notably in the summer months), vacation homes offer great value for money and fixed prices. The further south you go, the more you'll get for your buck as long as you stay away from the most popular (but not necessarily the best) tourist resorts. The season is short in Croatia (July, August) and everybody tries to make as much money in this short period. The average daily rental in high season (July, August) for a 4-person apartment is around 80 €. For the same apartment in the off-season, you'll pay 40-50 € a day. You can expect to pay a 100€ a day for a hotel room for 2 with breakfast in high season, even in a 2-star hotel. Most hotels in Croatia offer a half-board meal plan (breakfast & dinner). See Booking.com for hotels/hostels.
Food: You can eat relatively cheaply in Croatia and the food is good. You can have meat or cheese filo pastry at the bakery for 2 € – it will keep you full for at least half a day. There are lots of pizza/ pasta / grill places where you can have a light meal for 5-8 €. For a good three course meal with a glass of wine in an upscale restaurant, you'll pay 30-50 € per person. Beer is 2-3 €, about the same price as a glass of a quality local wine. For a bottle of homemade table wine in a restaurant you'll pay around 10 €. A bottle of quality wine, in a restaurant, will set you back 30 € and more. The most popular local white wine is Istrian Malvasia (malmsey). It is of very good quality, light and not too expensive. If you prefer red wine, the most famous local red is Plavac Mali. It is however very strong and expensive. Dining in Croatia.
Transportation: The best way to get around Croatia is by car. The country is also well connected by buses. A one way ticket from Zagreb to Split costs 20-27 €, depending on the schedule and the route the bus takes. The railroads go west to Rijeka, and south to Split. Airports are small and seasonal. Lots of low cost carriers fly into Split, Dubrovnik and Zadar airport from May to October. The rest of the year, there are almost no direct, international flights in and from these airports. Instead you need to go through Zagreb airport. The islands are connected to the mainland by ferries which are frequent but expensive. A return ticket for two adults and a car, from Split or Makarska to the island of Brac will cost you 50 euros.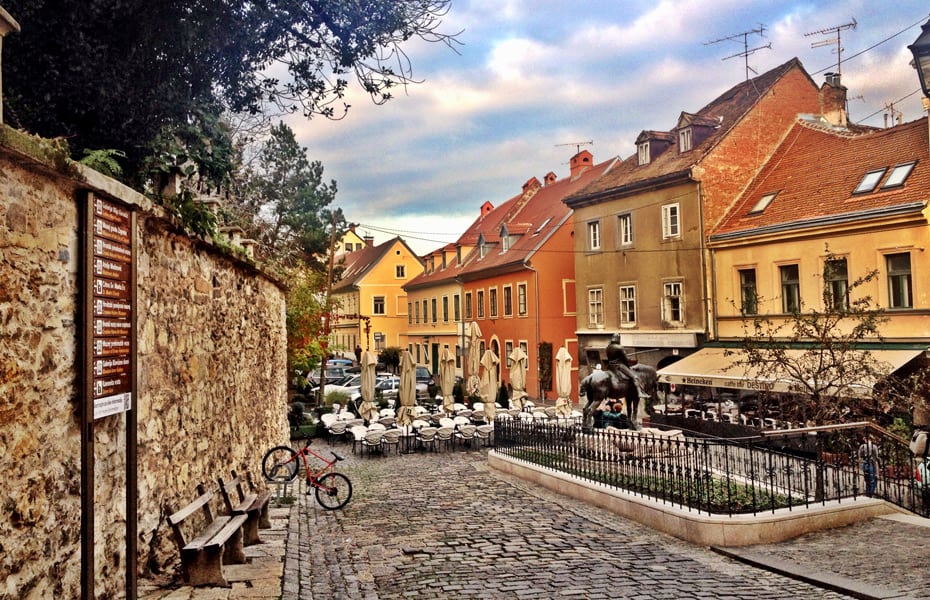 Top places to see
Dubrovnik is the most popular town in Croatia. The old town is really beautiful. The town walls are interesting. If you plan to walk them, try to get there early to avoid the hustle & bustle and also the heat (it can be unbearable). Take a cable car uphill for some spectacular views over the town, the neighboring Elaphiti Islands, and the sea. The summer can be really crowded and there are lots of cruise ships coming into town. If possible, try to avoid visiting during this period (July, August being the worst months).
Plitvice Lakes are among the most amazing lakes in the world. They consist of 16 interconnected lakes separated by many waterfalls. The color of the water is just incredible with its shades of green and blue. There are about eight kilometers of wooden paths and walking trails. The lakes are nice at any time of the year (and so different in every season). Again, it gets quite crowded in August.
Zagreb is the capital of Croatia. It is a typical central European town. Zagreb is architecturally similar to Vienna or Prague, although it is much smaller (and some would say less impressive). The best way to explore the town is by walking or cycling. The town's center consists of the lower town and the upper town.
The upper town is a bit elevated from the rest and can be reached by stairs or the funicular. It is charming with small, colorful houses, narrow alleys, and gas street lights still being lit by hand. This is the historical part of Zagreb with lots of interesting buildings and small museums and galleries. The parliament building is also located in this part of the town. The lower town features the Main Square, bustling streets, buzzing cafes, elegant parks, and a fun green market.
Istria is a heart-shaped peninsula located in the north-Adriatic region of Croatia. Istria is often compared with Tuscany because of its rolling hills, hilltop towns, vineyards, and olive groves. It is a mecca for food, wine and cycling aficionados. Definitely a must see Croatian destination.

Split (pictured below) is the largest town in Dalmatia, and the second largest in Croatia. Split is an upcoming and rising star of Croatian tourism. Once an industrial and port town, Split today is a must visit tourist destination in Croatia. 1700 years of history, a town center located within the Roman palace, a good vibe and plenty of bars & restaurants make Split a tourist hot spot. Seriously, this town is as charming as Dubrovnik (if not more), offers more things to do, and comes at almost half the price!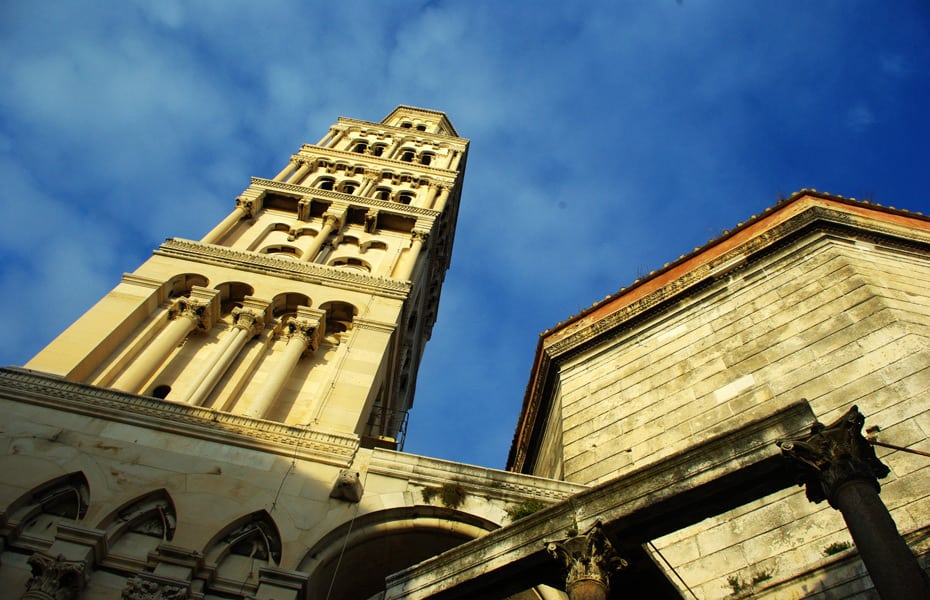 The Croatian islands should not to be missed. Croatia has over 1.000 islands, but just over sixty are inhabited. Not all of the islands are the same; some are party islands for the young and restless (Hvar, Murter, Pag), others are quaint places perfect to chill out and relax (Vis, Lastovo). There is something romantic about spending time on an island.
Peljesac Peninsula is the second largest peninsula in Croatia. It is located in the southernmost part of the country. Sleepy villages, beautiful pebble beaches, wine-growing hills, and few crowds make Peljesac peninsula a nice place to spend your time in Croatia.
TOP TOURS TO EXPERIENCE IN CROATIA

This destination guide is contributed by Frank & Vera, a Canadian-Croatian couple currently living in Croatia. They blog about their country at FrankAboutCroatia. Check out their site for everything you ever wanted to know about this beautiful country!