Looking back at 2016…and forward to 2017
Ah, the usual yearly wrap-ups that we travel bloggers come up with. But I've said it before: year end posts are about remembering what we did in the year, how far we came in fulfilling what we hoped for, and remembering how we felt about the places we visited as well as where we are in life. After all, the main goal when I set up this website was to document our travels (for ourselves).
In this post you'll see a summary of the different places we went, our favorites and not-so-favorites, as well as some thoughts on our lifestyle as full-time (slow*) travellers. I'll also go over some of our plans for the coming year.
* For those unfamiliar with our blog: we are slow travellers, travelling and working at the same time. We like to stay somewhere 1-2 months, trying to fit in and getting to know a place. As I write this, in early January of 2017, we've been at it 2 ½ years.

A few numbers from 2016. Countries visited: 13 (South Africa, Romania, Hungary, Austria, Germany, Czech Republic, Italy, Croatia, Macedonia, Portugal, Spain, Japan, Serbia). Flights: 13. Nights stayed in Airbnb apartments: 315 nights in 20 apartments.
.
.
Cape Town, South Africa
We finished off 2015 in Cape Town and stayed there until late January, a total of 3 months in the Cape region. Click here for last year's year end post. South Africa was just fabulous and one of the most spectacular places I have ever been. Highlights included a 2 week roadtrip around the Garden Route and Karoo, a weekend in the wine region of Stellenbosch/Franschhoek, and a bunch of hikes up Table Mountain and Lion's Head. Lissette didn't love South Africa as much as I did (I wrote about that here) – but for me it was no doubt the highlight of the year. Some of the most spectacular geography I've seen anywhere combined with great food and friendly people. Loved it.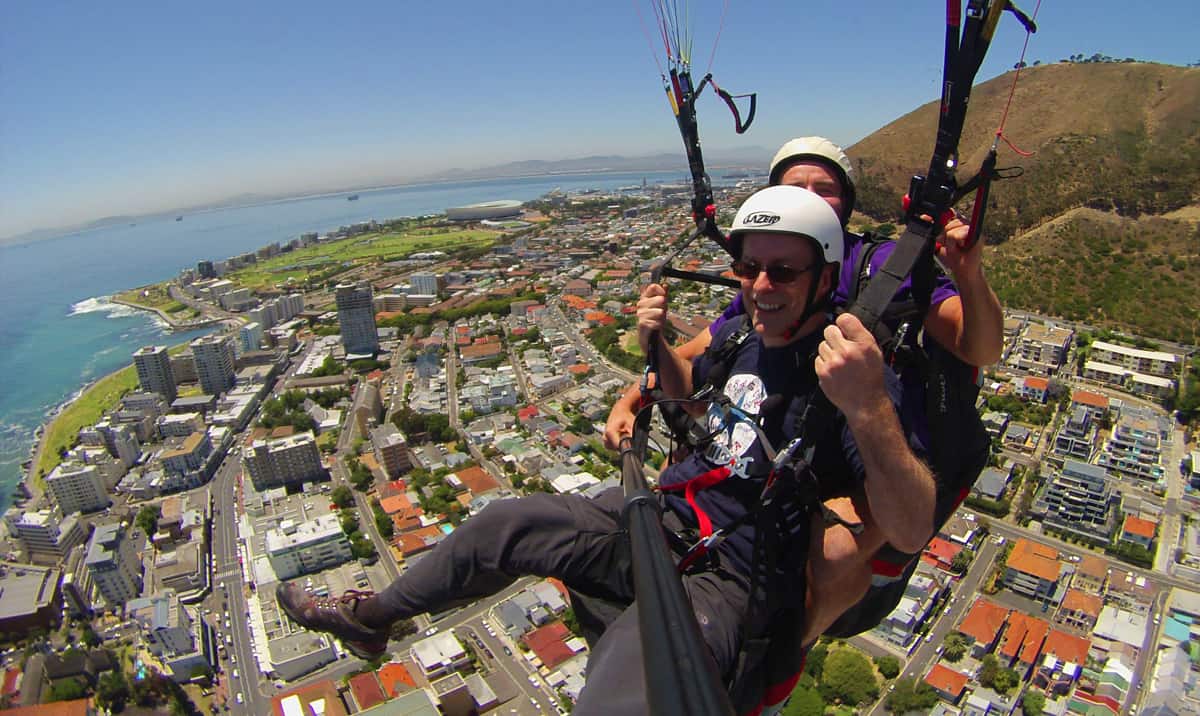 .
Budapest, Hungary
A long flight from Cape Town brought us to Bucharest, Romania, followed by a 16 hour train ride to Budapest, one of our favorite cities. We spent 3 weeks there.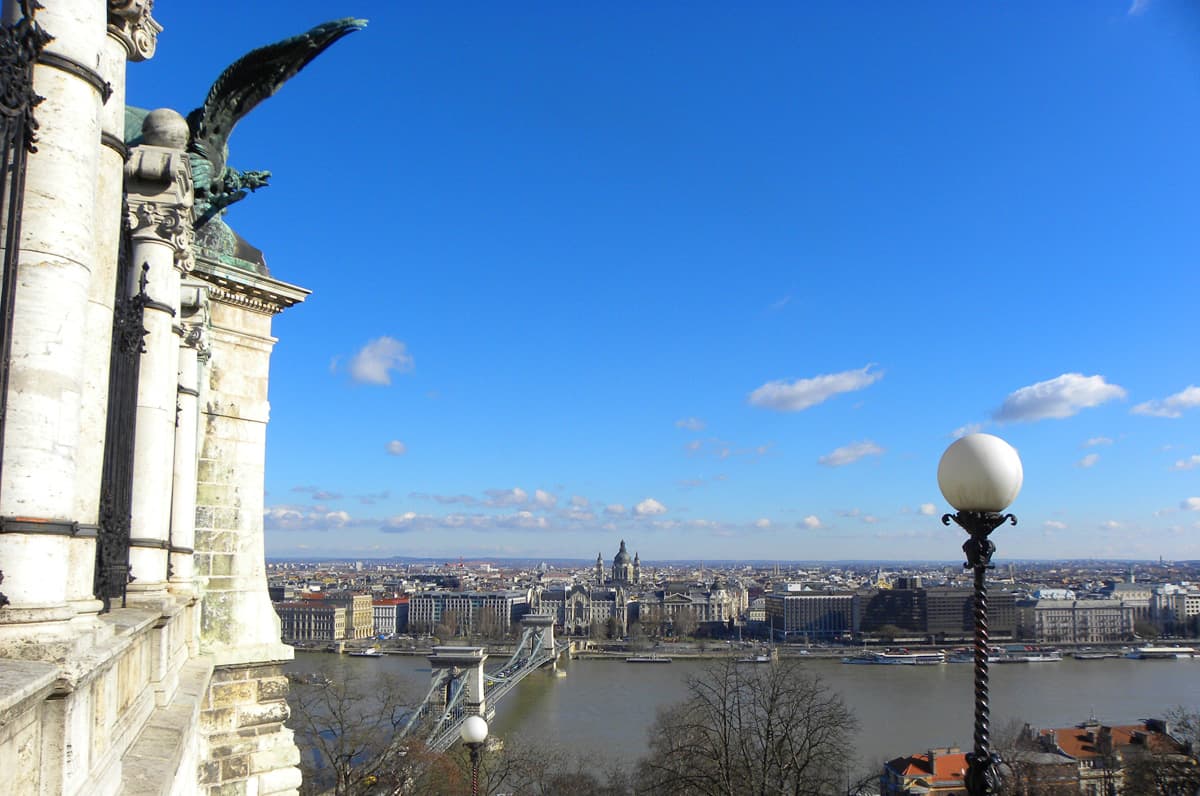 .
Bamberg, Germany
In mid-February we took a 2 week vacation, visiting Vienna and the Franconian region of Germany. We spent time in Nuremberg and Würzburg, but our favorite place was the incredibly charming town of Bamberg. It is a place we both loved and that we want to revisit some day.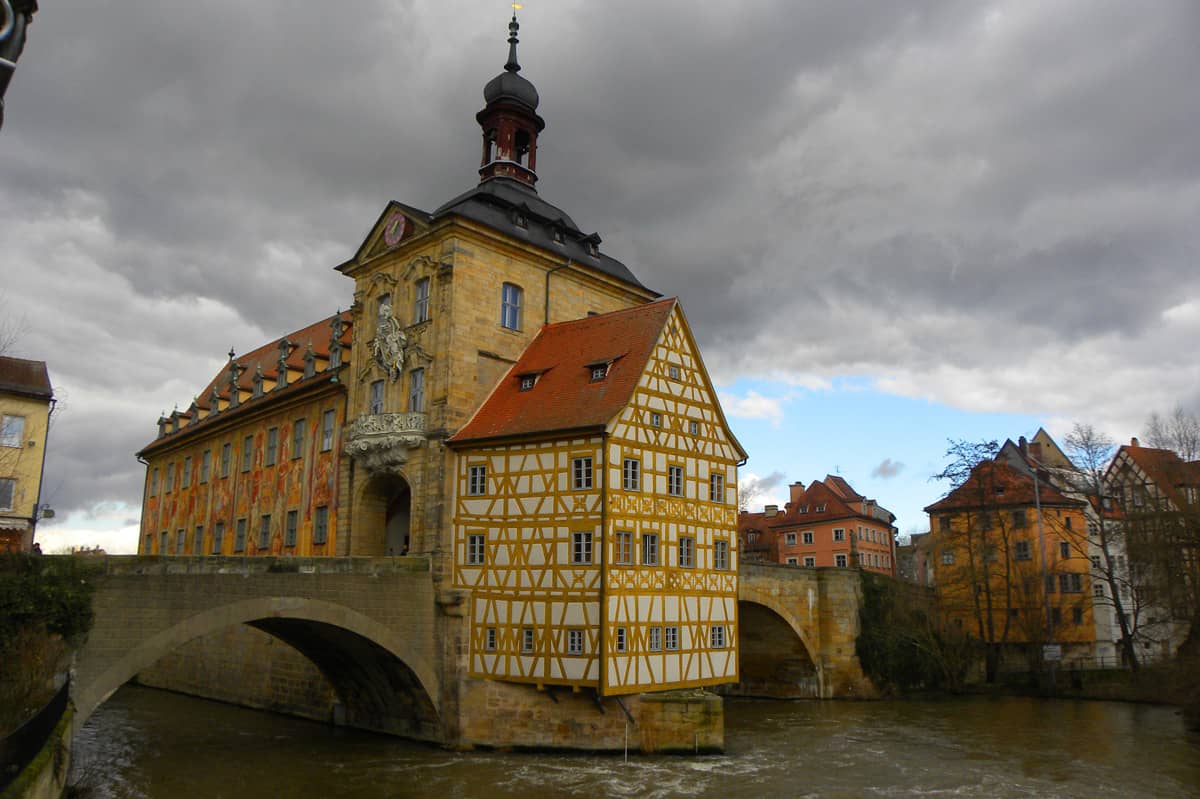 .
Prague, Czech Republic
We spent the month of March in Prague. We got our dentist/doctor checkups (we find Prague a good place to get those things done) and did a lot of walking. Prague is beautiful in the winter and we loved our time here. Photo Essay: Why we keep falling in love with Prague.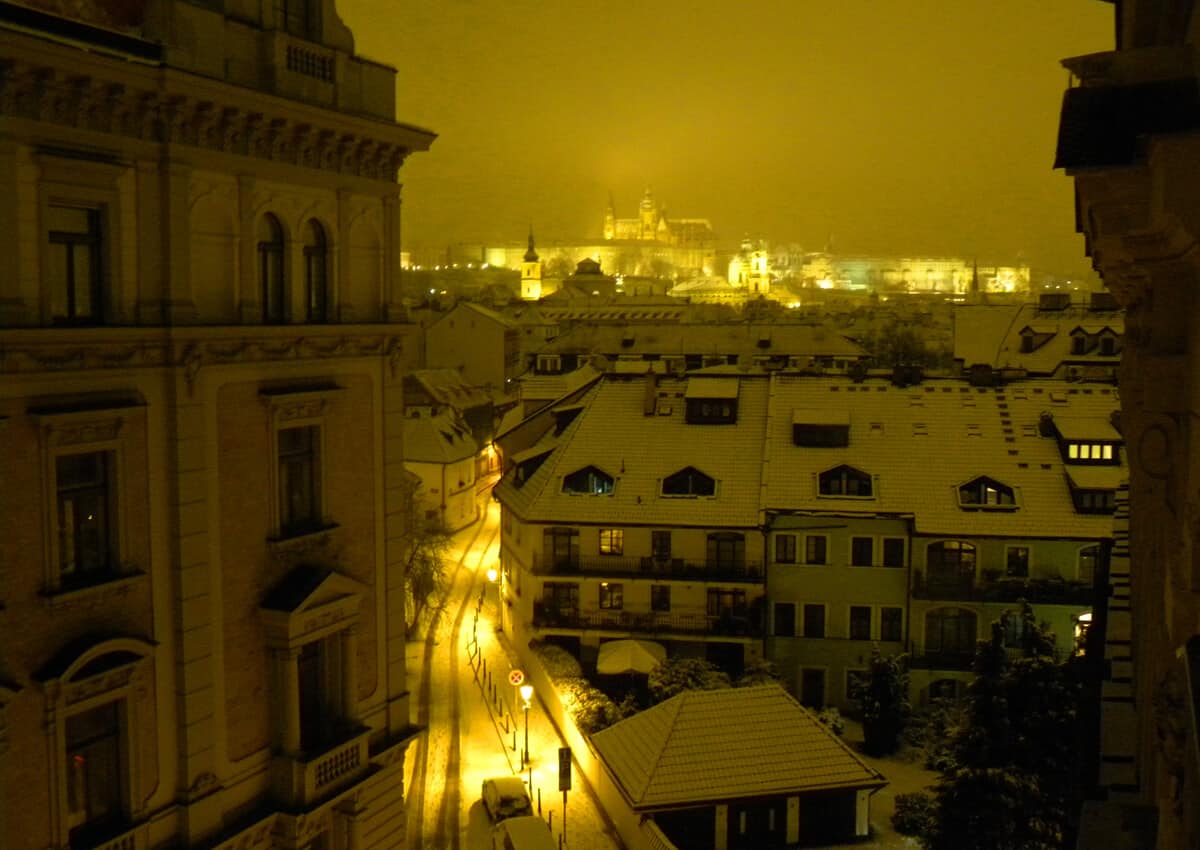 .
Padua (Padova), Italy
April was spent using Padova as a base. I had never heard of Padova (or Padua as a lot of people call it) but we were looking for a base in Northern Italy and I stumbled upon it doing my research. A couple of years ago I wrote about Italy and the things we don't like about it – well, our month there was a reminder of both those things as well as the reasons we do like it (principally the incredible history and architecture). We visited Rome, Bologna, Verona and also returned to Venice where we had last been back in 2008.
.
Rovinj, Croatia
May was spent in Rovinj, Croatia. We were happy being back in Croatia and really enjoyed Istria (friendly people). We did a lot of driving in the region, visiting the hilltowns as well as the towns of Porec and Novigrad. We had the most incredible Airbnb host here and we spent a lot of time eating, drinking and sleeping. We really enjoyed Rovinj.
.
Split, Croatia
In early June, we drove from Rovinj to Split (one of our favorite places). It would be the beginning of what would be a very busy and honestly, tiring, summer. While Lissette stayed in Split, I flew to Mexico where I visited my mom.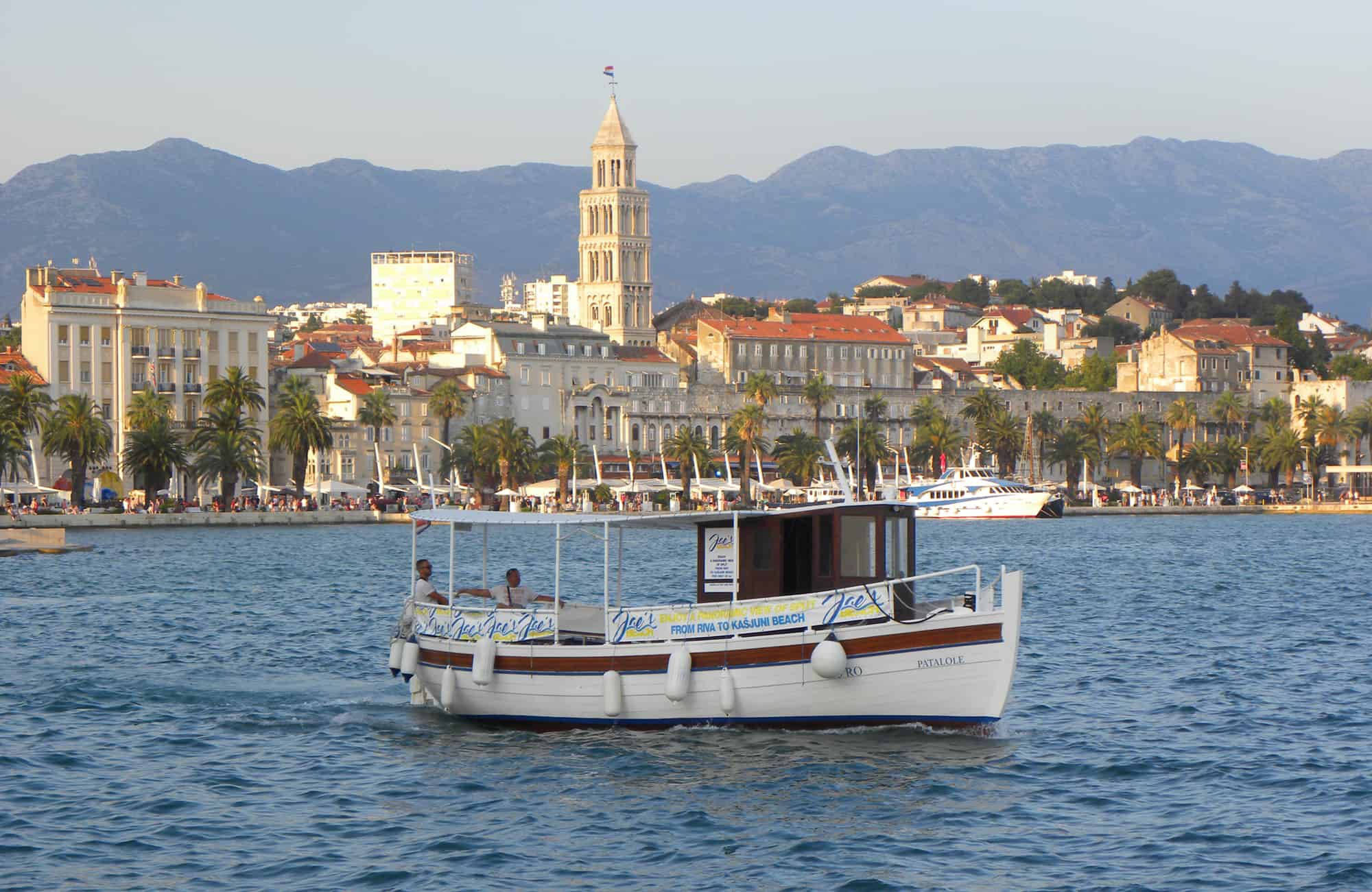 .
Central Mexico
I always love meeting up with my mom in Mexico. In late June we met up and spent some time in Mexico City before travelling to the Pueblo Magico town of Patzcuaro and the Unesco city of Morelia. We finished up in San Miguel de Allende where I also visited the beautiful town (another Unesco listed town) of Guanajuato. Mexico is always colorful and vibrant, one of my favorite countries.
.
Skopje, Macedonia
I flew back to Split and a few weeks later (mid-July), we were flying again – this time to the very interesting city of Skopje in Macedonia. Skopje has to one of the most bizarre places we've been. After the crowds in Split (July gets packed) and the hordes we would see in Lisbon (our next major stop), this would be a really nice break. My post on Skopje got more traffic than any of my posts in 2016. Really interesting place and we definitely want to see more of Macedonia in the future.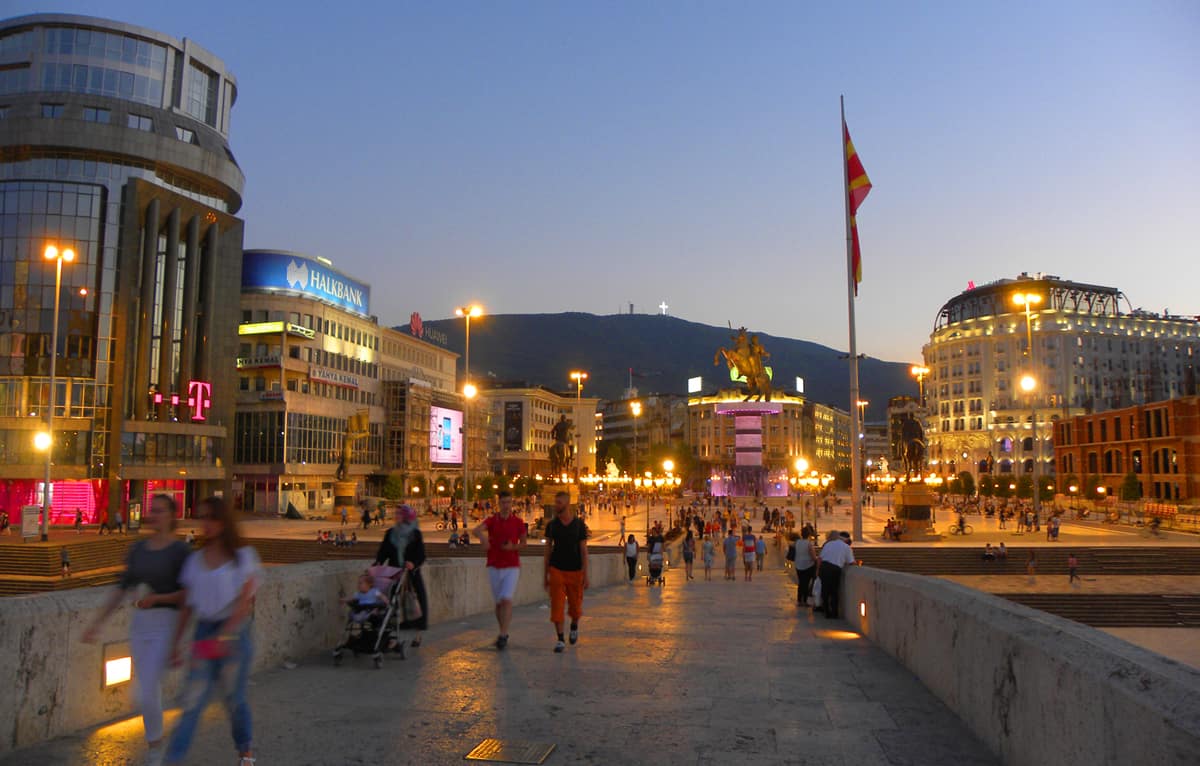 .
Lisbon, Portugal
We spent August in Lisbon. I don't know what to say about Lisbon. We had such high hopes and in the end just didn't enjoy our time there. Actually it sucked the life out of us: the hordes of tourists, the lousy apartment we had there, the heat, the inconvenience of Lisbon as a base…I wrote about it here and got a lot of shit for my thoughts. Well, as I always say, sometimes things just don't work out and it can be circumstances just as much as the place itself. Lisbon was just not meant for us.
.
Sevilla, Spain
Oh, how we loved our time in Sevilla!! It was just what we needed after Lisbon. We had a great apartment in Sevilla, were close to a gym, had a large grocery store across the street. We were a 20 minute walk from the center of Sevilla – which is magnificent with its churches, Moorish architecture and gardens. We drank lots of wine, ate tapas, had some late nights out watching flamenco….love, love, love Sevilla. Southern Spain is a region we will come back to.
We spent 2 months (September & October) in Sevilla and they were our easiest months of the year. Living and travelling were easy and speaking Spanish was a huge plus. We could really get into the Spanish lifestyle. I wrote about our impressions on Sevilla after our 1st month, I also wrote a post on visiting Sevilla on a budget. We also visited nearby Cordoba and its famous Mezquita which is another must when in the area. Spain was a highlight in 2016.
.
Kyoto, Japan
Japan was a place at the top of Lissette's bucketlist. We spent 7 weeks there: 2 in Tokyo, 1 travelling through Central Honshu, and 4 using Kyoto as a base. There were many things we appreciated about Japan, mainly the people, but we left knowing we probably won't be back. We liked it, we just didn't love it. I have a few more posts coming up on Japan and I'll touch on that.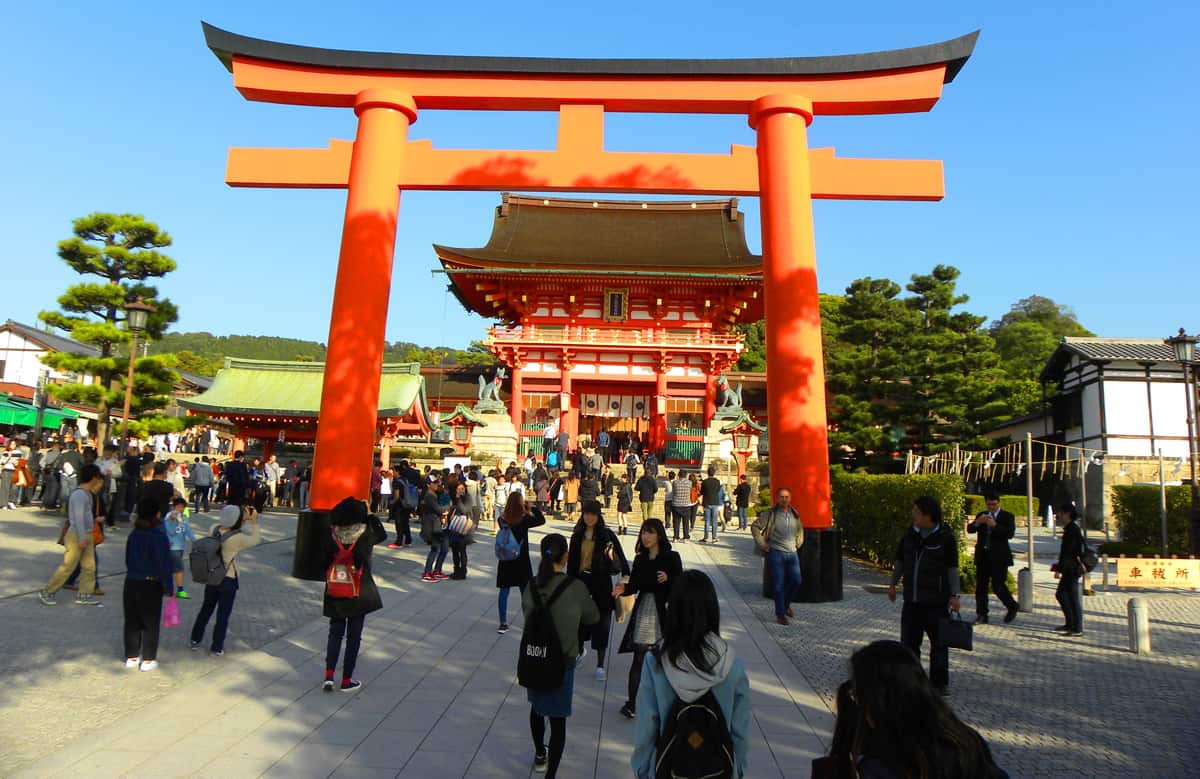 .
Belgrade, Serbia
We were back in the Balkans in mid-December. Our 6th country in the Balkans and Serbia surprised us. Belgrade is gritty, not the most beautiful place, but if you look behind the rough exterior you'll find beautiful cafes, eclectic bars, and some nice boutique stores. The Serbs surprised us with their mastery of English (they brag that they have the best educational system in Europe. We can believe that). I'll be writing about Belgrade in the upcoming weeks.
.
Split, Croatia
After a few days in Zagreb over Christmas (where we were both sick with bad colds) we arrived in Split on Boxing Day. It was 15C, the sun was out, and we had lunch on the Riva watching the beautiful people. Split is going to be our home for the next few months. We sent off 2016 with a dinner party at a Croatian friend's house, drinking Ozujsko beer, homemade Rakija (moonshine) and lighting firecrackers in the street at midnight.
That was our 2016.
>
Our Travel Oscars (and losers) for the year




.
Most Romantic Place: Sevilla, Spain. Beautiful old city full of old colours, palm trees, parrots, tapas, wine…Spain is romantic. Lissette doesn't agree, she says her favorite romantic destination was Split (hmm, what went on while I was in Mexico?)
Most colourful places: Bo Kaap (Cape Town, South Africa), Rovinj (Croatia), Guanajuato (Mexico).
Below: Bo Kaap neighborhood in Cape Town.
Most Dramatic moment: South Africa, when I (almost) shed a tear over when leaving. I always love moving on to another destination. But I remember being at the airport in Cape Town, after 3 months there, and feeling a pain in my heart that I had never felt anywhere else. South Africa is at the top of my list of places I want to get back to.
Most disappointing base in 2016: Lisbon. Nothing worked out for us in Lisbon. It's a pretty city but we left feeling no love for it. I think Lissette and I were ready to kill each other after Lisbon. Lucky for us our next destination was Sevilla.
Most "Original" destination of the year: Skopje (Macedonia). Really weird, interesting place with friendly people – and the cheapest prices we encountered in 2016. We want to see more of Macedonia.
The place other countries could learn from: My pick: Japan. Organized and efficient, Japan made travel easy. There's always someone to help you when you need it, there are signs in English, elevators in the metro, and the people want you to see the best sides of Japan – they'll go out of their way to make sure you're not lost or inconvenienced in any way. Also, toilets are everywhere. Germany and Japan, in our experience, are the 2 places in the world where they just know how to organize things. Lissette's pick: Serbia, for totally different reasons. She didn't know what to expect from Serbia and, if anything, expected Serbs to be a little gruff. Instead she was totally impressed by their charm and their interest in foreigners. We met and spoke to so many people over the course of 2 weeks, we were even invited to somebody's home (where we had an interesting 2 hour conversation over cakes and coffee).
Below: Attendant in the Tokyo metro.
Worst travelling experience: that train ride in Romania. 16 hrs, with overflowing toilets. I said people could learn from Japan and Germany – well, let's start with Romania.
Best Airbnb host in 2016: Rovinj. Marina treated us like royalty.
Best beer we've had: Sorry Prague, the answer to this one is Bamberg. It's a small town but they have 11 breweries and all the beer is bottled in distinctive bottles (no cans).
Most Dramatic driving experience: The Swartberg Pass in South Africa. The scariest drive we've done this year.
Below: Swartberg pass, South Africa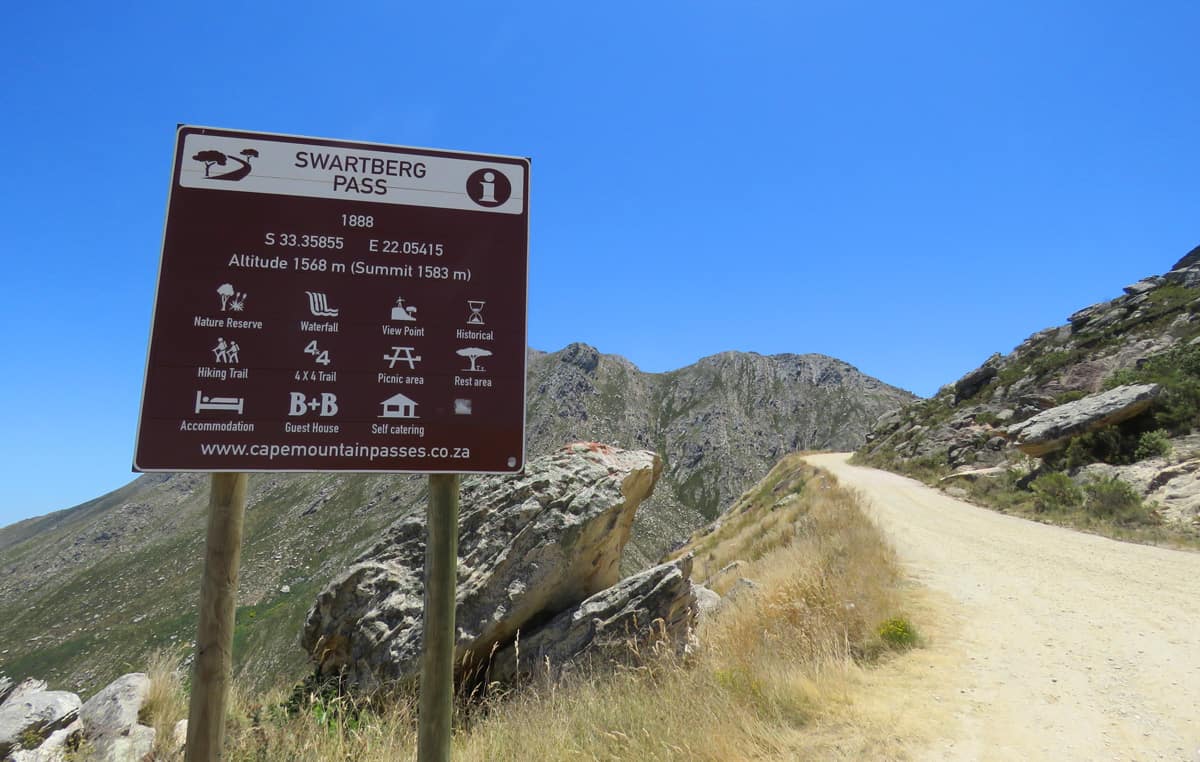 .
Best Foodie destination: these don't fit in most people's list of foodie destinations and some might find them surprising considering we spent time in Spain, Portugal and Italy in 2016. My pick: South Africa. We had so much great food here: traditional fare including the more exotic (Springbok steak, Yellowtail), sushi, Indian food. Lots of great wine. Lissette's pick: Macedonia. Balkan/Mediterranean cuisine, healthy and fresh. Everything we ate in Skopje was great (and excellent value).
Below: South African food on the left, Macedonian on the right.
.
Most challenging hike of the year. The India Venster hike going up Table Mountain in Cape Town. Yikes. What an adrenaline rush.
Most scenic hike of the year. A tie between Vosac peak on Mt. Biokovo in Croatia and Lion's Head in Cape Town.
The most 'extreme' thing either of us did this year: Lissette bungying off the Bloukrans River bridge in South Africa, the highest bridge bungy jump anywhere in the world. I've hiked, paraglided and ziplined this year – but honestly I don't know if I could ever bungee. What impressed me most of all was how cool Lissette was the whole time.
.
Lessons learned in 2016. In both cases, these were things that we've already experienced but which reasserted themselves in 2016. Me: How lucky we are to be born in a rich country. It strikes me when visiting many places, especially in the Balkans, how fortunate Lissette and I were to have good jobs in the West. The more we travel, the more people we see who don't have chances at meaningful employment (even if educated) or a decent salary. Lissette: Travelling can be tough on a relationship. No matter how good a relationship you have, travelling can wear it down. We've been travelling full-time now for 2 ½ years, together every minute of every day except for the 7-10 days a year when I visit my mom in Mexico. Some of that time is spent in stressful situations (Lisbon) or tight quarters (like Japan where we were usually in a space barely larger than a closet). Sometimes you just need a bit of space and a chance to "relearn" who you were before you started travelling together full-time. A little time apart is a healthy thing, so don't be surprised if we plan separate trips sometime in 2017.
Our Plans for 2017
Last year I wrote an article for Business Insider on how we saved $46,000 while travelling. In 2016 however we treaded water, no longer in debt but not saving either. That was mostly due to more expensive destinations and staying in some places during high season. One of our goals in 2017 is to save money again.
So we're going to be good, especially in the first 6 months of this year. We're currently staying in our favorite apartment in Split where we'll stay until mid-March. It's off-season and our friend Vedran has given us a good deal…so that's going to help. After that, we're planning to visit two new (and inexpensive) countries: the Ukraine and Poland. That will be followed by some time in Moravia, in the eastern part of the Czech Republic. Things could change, but that's the plan.
The 2nd part of the year will be dictated by our tenants in Montreal, our storage locker (which we would like to empty out), and our plans for a base sometime this year (which I wrote about here). It's all a bit up in the air at this point. And we'd of course like to add in a few exotic destinations. Top of my list is a return to South Africa with excursions to Zambia and Lesotho. But again, we'll see.
Health: We've been incredibly lucky health-wise since we started travelling full-time (knock on wood). One of the things we did in 2016 was join a gym everywhere we went. It was only in November, in Japan, where we couldn't join a gym (although we jogged and did our own workouts). Now, back in Split, we're working out again and want to continue on a good path this year.
This blog has always been a personal passion and recording our memories and feelings has been the goal. Readership has gone up every year since we started the blog in 2013 and, more than the numbers, we appreciate the personal relationships that we've made (both online and sometimes in real life) with readers and other bloggers. Nothing makes us happier than helping out a reader who has questions about a place we've been to or receiving feedback from them after their trip. Or hearing from people who will, out of the blue, give us advice on a place that we'll be going to in the near future. We've also met quite a few travel bloggers over the past year and it's always nice to match a face to a voice. All to say that we enjoy comments, feedback and being part of the travel community 🙂 .
If you've gotten all the way down here, thanks for reading!
Ps. If you enjoy our blog, please consider using our links to book your flights, hotels, tours, and car rentals. Have a look at our Travel Resources page.
.